Do you have senior parents at home? Here are some easy ways to modify your home to make it safe and enjoyable for the whole family!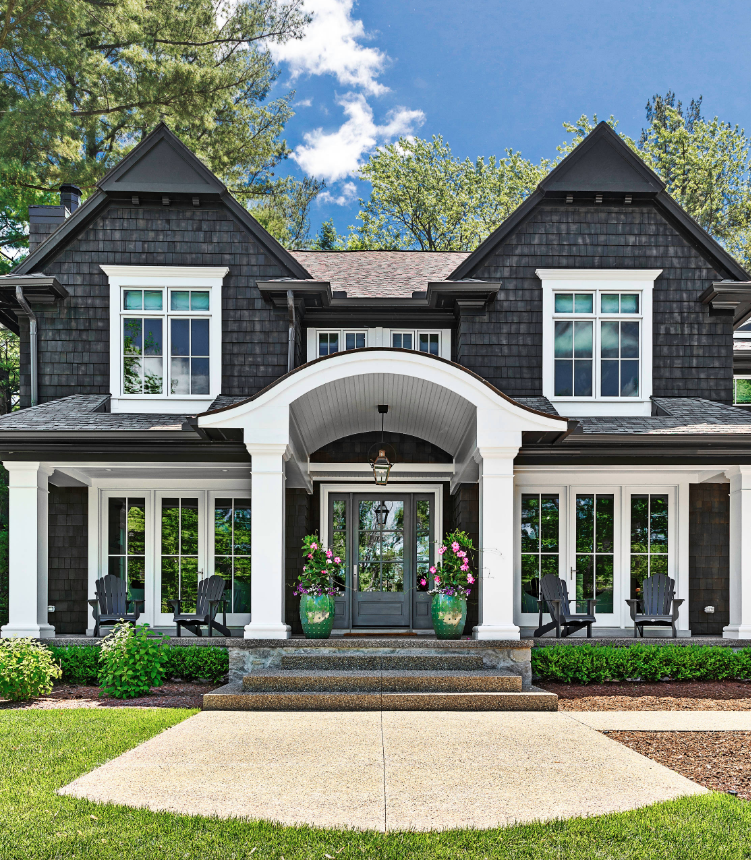 Photo: Petrucci Johnson Homes
With the aging Baby Boomer generation, our general population is getting older by the year. Over 80% of seniors say that they would definitely prefer to stay at home as long as possible as opposed to being "in" a home. Holding onto their independence and the comfort of being in their homes has become a big concern for many older folks.
If your parents are starting to get to the age that living alone may cause some concern for their safety, you are among a large group of grown children that are looking for workable solutions for their parents. Senior communities and retirement villages are becoming popular everywhere but can an extremely expensive option. In many cases, older parents are happy enough to move in with their adult children as a compromise that can suit everyone.
If you are thinking about moving your parents into your home or are thinking about when making modifications to their own home may be necessary it could be time to start thinking about senior safety. There are some simple things that you can do to prepare your space to easily accommodate your senior parents.
Bathtub & Shower
One of the most common places for slip and fall accidents is in the bathroom. Specifically, getting in and out of the bathtub and shower. Having to step over the rim of a tub can be especially difficult for many seniors. If you aren't ready to install a stand-alone shower in your bathroom then consider a shower/tub bench that stands over the rim making it easier to sit and pivot into the tub. A shower chair may also be helpful for those who struggle with balance or mobility. Sturdy hand bars should also be installed in the shower wall to help with any movement.
Toilet Seat
Having to lower yourself up and down onto the toilet can be a challenge for a lot of seniors. There is a variety of taller toilets available that can be installed or you could just add a raised toilet seat on the one that you currently have. This will lessen the distance that has to be covered to be able to sit properly and get back up with less strain. A hand bar next to the toilet is a good idea as well. Stay away from bars that only have suction cup attachments and go with a bar that can be securely screwed directly into the wall.
Lever Handles
With seniors who suffer from arthritis or numbness in their hands, the simple things like opening a door or turning a faucet handle can become a hassle. Replace all of your interior and exterior doors handles with a lever style door handles that will make it easier to press down on to open. Faucets in the kitchen and bathroom can also be updated to have a lever handle to make access easier.