The fall season is soon coming making it the perfect time to decorate your home for this wonderful season!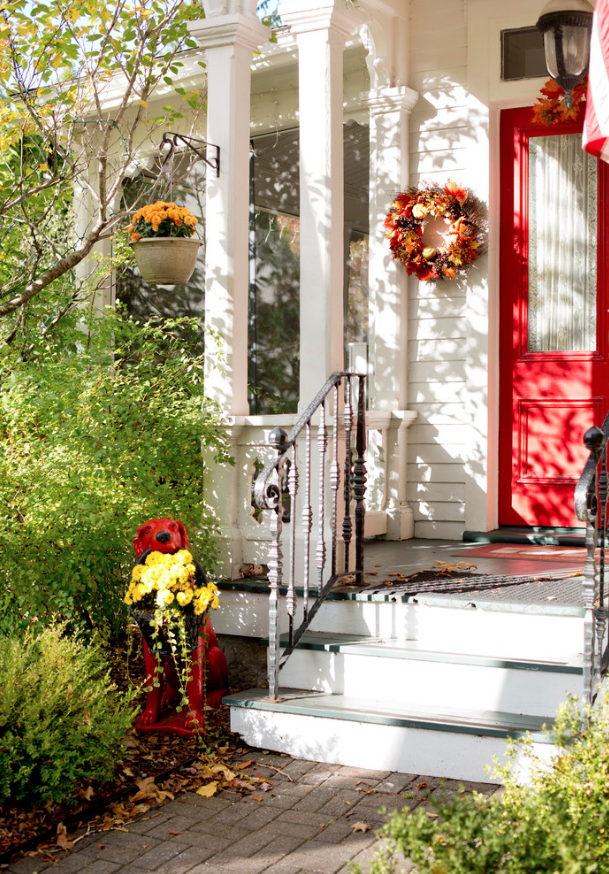 Photo: Rikki Snyder
We're sorry to break this to you, but the long, hot summer is almost at a close. There's no need to be sad, though; there are plenty of cosy events to look forward to in fall and winter! The change of seasons is also a perfect opportunity to update your home. In this article, we'll explore five fabulous fall decorating hacks. So, if you're ready for an autumn refresh, keep reading!
Embrace Warm Fall Tones
When we think of autumn, there's a colour scheme that immediately comes to mind; one that's inspired by the changing palette of nature. For a fall-friendly ambience, integrate red, orange, yellow, and dark brown hues throughout your home.
The living room is the perfect space for this nod to the new season. If you have neutral-toned walls, it's simply a case of adding soft furnishing and decorative pieces in fall colours. The beauty of this approach is that it isn't permanent, so you can switch out for different pieces to match the other seasons. Although, the true autumn lovers amongst us might enjoy the cosy colour scheme year-round!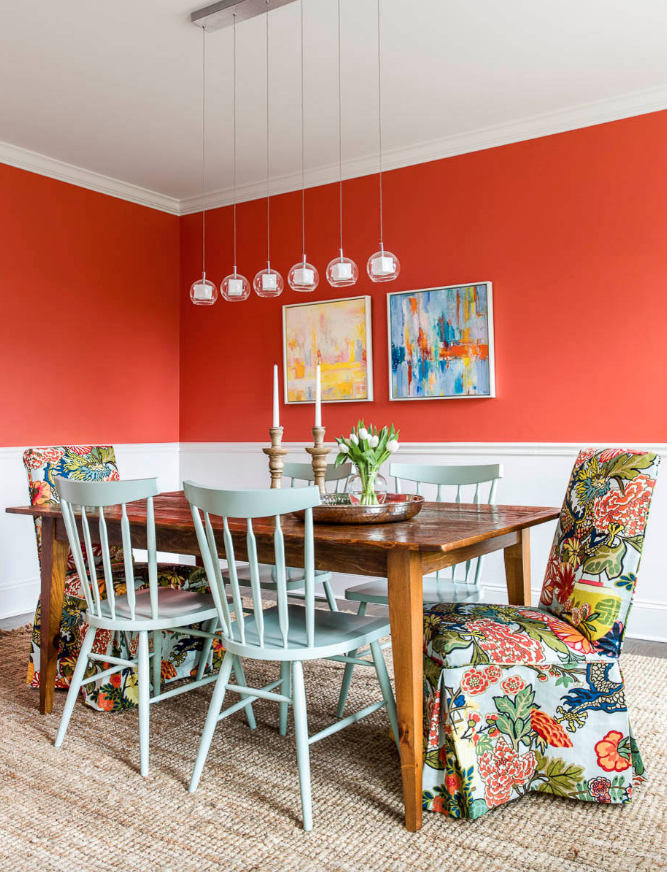 Photo: Kennerknecht Design Group
Add a little Pumpkin Spice!
With the ushering in of a new season comes all the excitement of the quintessential autumn aroma; pumpkin spice. Treat your home to the gorgeous scent with candles, reed diffusers, and room sprays. Candles will also create a comfy atmosphere that is perfect for cold nights.
We'd also advocate baking a real pumpkin pie; not only does it make your home smell sumptuous, but your family will love the seasonal delicacy!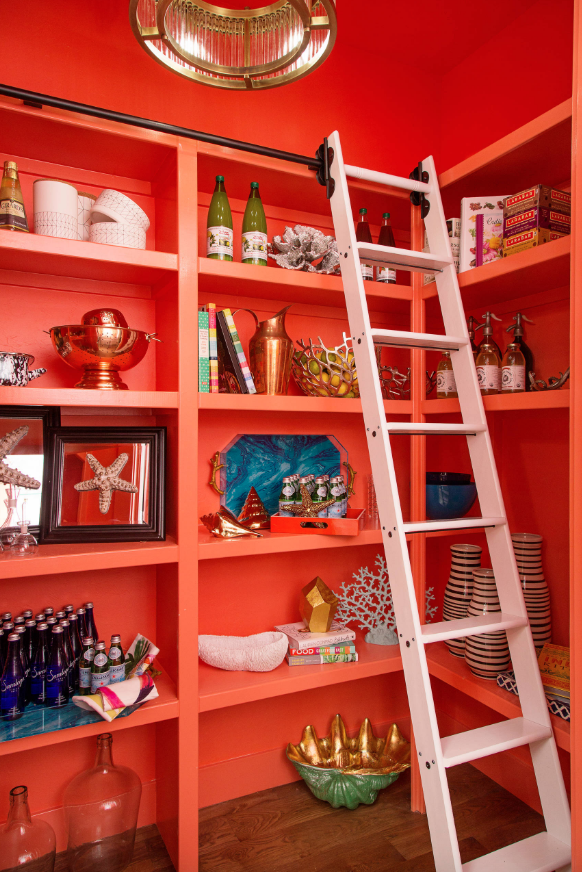 Photo: Interior Gilt
Don't Forget the Garden!
We have a tendency to overlook our gardens once the heady days of summer are over. However, with the addition of some simple decorative pieces, you'll continue to enjoy your outdoor space, even when the mercury drops – just remember your coat!
Continue the warm-toned theme outside by adding pumpkin-themed garden decorations, and add a sprinkling of fairy lights in trees, around shrubs, and along fences. They're a great idea for transitioning into the winter festive season, too! Keep everything as tidy as you can, and spend a little time raking up leaves; regular maintenance saves you from a huge hassle later on!
And if you're looking to sell your home, a spruced-up garden can really add value! Want to know more about maximising the resale value of your house? Check out this helpful article!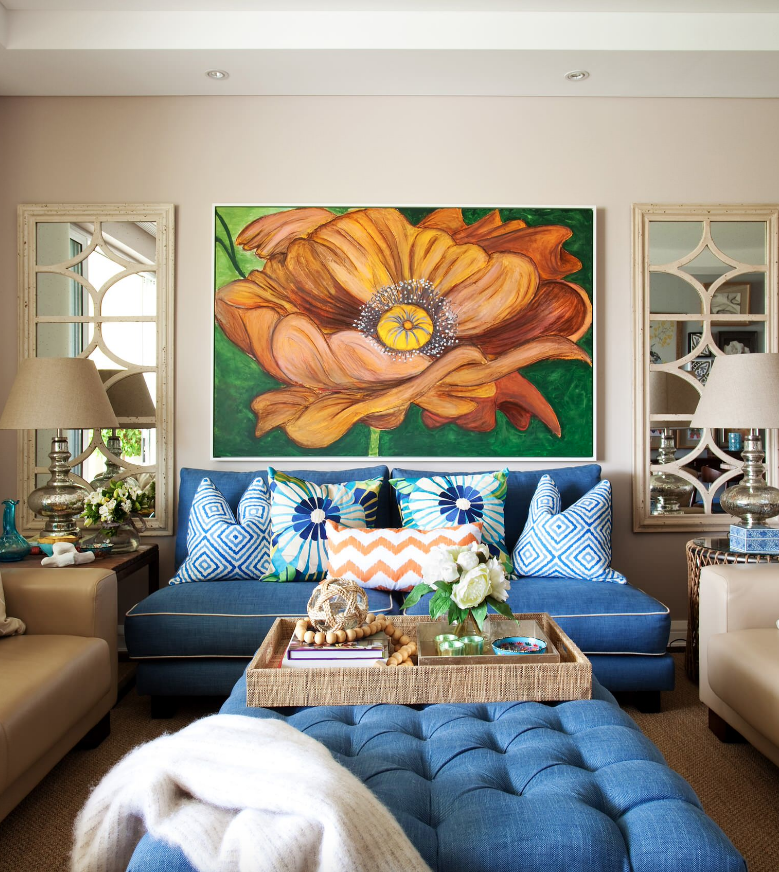 Photo: Adam Scougall
Pine Cone Centrepieces
An excellent idea for your autumn dining table is to make use of all the pine cones falling at this time of year. Collect a bagful and arrange them in a short bowl, then add a candle in the centre for an attractive statement piece. You can add glitter if you wish, and it's a wonderful activity to entertain the kids!
Dried Fall Leaves
Another amazing way to bring the outside in is to collect some of the gorgeous red, orange, and yellow leaves that make their way to the ground. There are lots of ways to dry leaves; you can leave them out in the air, press them between book pages, use a special flower pressing tool, or dip them in wax.
Once you have your dried leaves ready, simply dot them around the home, or add them to a frame, to capture the essence of autumn. Which hacks will you try? Let us know in the comments below!