Have no clue what you should do with your basement? There are tons of creative ideas to make the best use out of your space. Keep reading to find out more!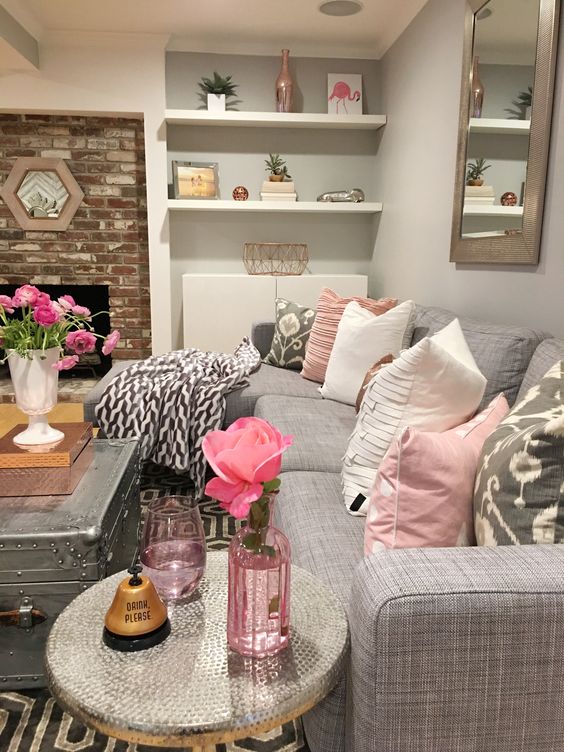 Photo: Crazy Chic Design
Many homes have basements which are unused, unloved, and underutilized. In many cases, this is because people see their basement as dark and damp, certainly not a place they want to spend time. However, quality basement remodeling means that your basement can easily be turned into a beautiful and functional room. Making the most of your basement gives you a new large room and adds value to your home. If you are considering remodeling your basement, here are six great things you could do with it.
An Extra Bedroom
If you've got a new baby on the way, older children who no longer want to share a room, the need for a larger bedroom yourself, or you want to add a guest room to your home, the basement is the perfect place to do it. Basements are generally large rooms, which are warm and cozy. In most cases, it's even possible to add a window or plumb in an en-suite bathroom.
An Office
The basement makes an ideal location for an office as there is plenty of space and it is away from the rest of the home. If you work at home it's often difficult to concentrate and to separate your work and home life. A basement office gives you plenty of options when it comes to storage, décor, and lighting, which makes it the perfect office location. You could even have space to take a mini fridge and other supplies down there so you don't need to face the distractions of the rest of the house when you want a break.
A Games Room
If you've got a hobby that takes up a lot of space or you just want to create a room to chill out and have fun in, the basement is a great option. You could easily have it soundproofed so you don't disturb those above.
A Wine Cellar
A wine cellar seems like one of those luxurious things only the very rich have in very large houses. It doesn't need to be. If you've got a basement, you have got plenty of room to wall mount wine racks and add a table or comfortable seating for tastings to help you choose. A wine cellar is a fantastic way to impress guests and visitors.
A Trendy Dining Room
Another way to impress is by installing a trendy dining room. If you are used to eating in the kitchen or lounge, adding a dining room will feel like a touch of glamor. Add a large table, comfortable seating and some bold décor to give it the atmosphere and style of a cool restaurant and make your guests feel special.
A Snug
Fill your basement with bookshelves, a comfy sofa, and other seating, soft lighting, and soft furnishings to create the ultimate comfortable den. A smaller basement could still make a cool reading nook.
If you're not using your basement, you are effectively wasting a huge amount of space in your home. Space that you have paid for. So, consider remodeling today to fully make the most of your home.