Make a showstopping appearance every time someone enters your home with these gorgeous staircase ideas!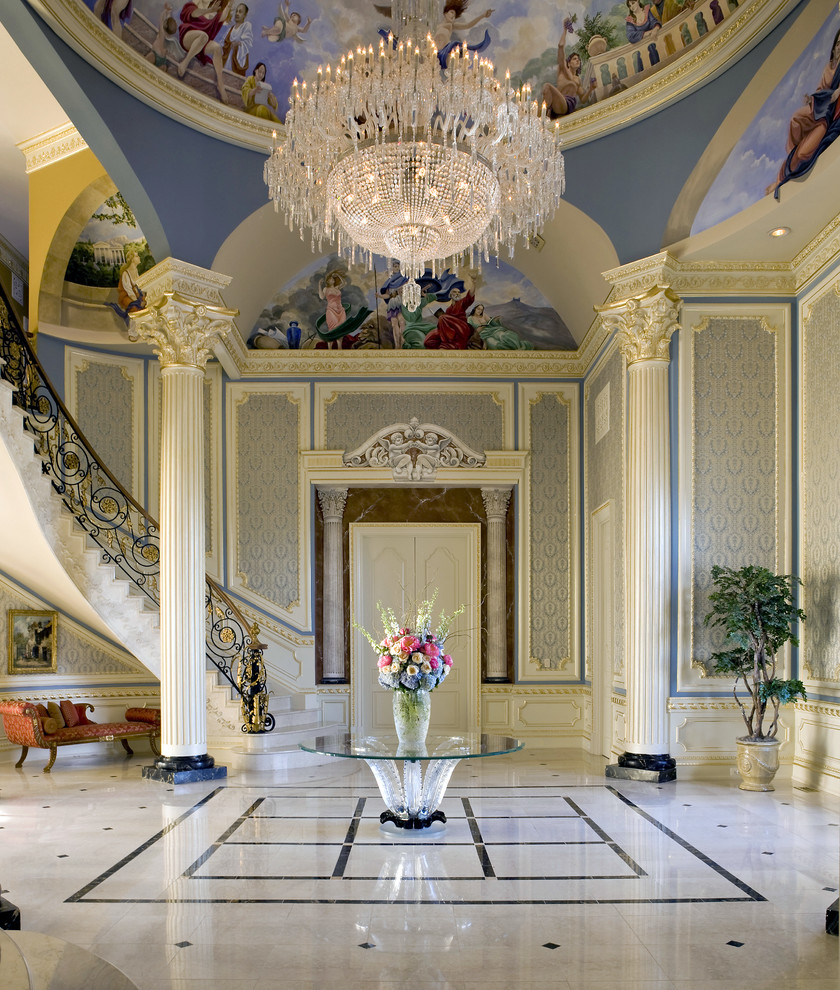 Photo: Haleh Design Inc.
Every dime you put into your home contributes to it's value, curb appeal, and aesthetic. Remodelling your staircase is a HUGE deal breaker when it comes to selling your home or even simply making a great impression for your guests. It's one of the first things someone sees when they come into your home, and having an impressive staircase is a priceless feature.
A few details like sanding down your stairs and applying a beautiful dark glaze, installing new pickets, and other stair fixings are simple projects that can make a difference to not only the value of the property but how your home appeals too. Here are some of our designer approved tricks of the trade to give your staircase and entrance a whole new life:
Roll Out a Animal Print Runner
Tiger, leopard, even zebra prints have always scream: luxurious, opulence and great style! Instead of opting for a traditional staircase runner or even going bare, choose an exciting animal print one. Not only will you give your home's entrance a serious design statement, you'll also add an unexpected accent that adds edginess and allure.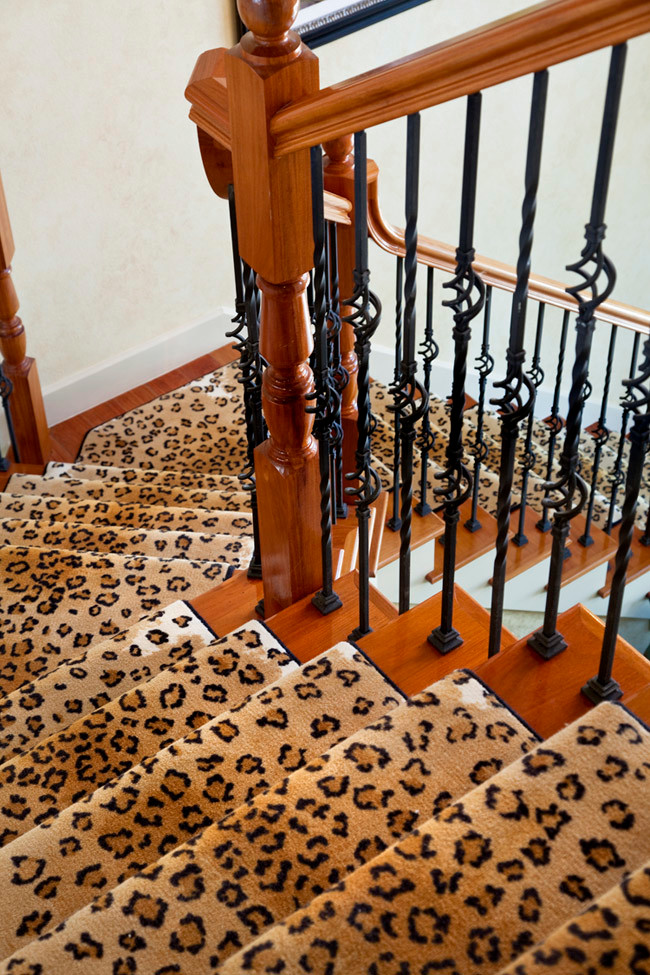 Photo: Design By Design
Hang a Candle Style Chandelier
Want to know how to really make a huge design statement in your home's entrance? Settle for anything but common and choose unique pieces like this candle style chandelier. I LOVE candle style chandeliers, they look even better when paired with monochrome style interiors. A glossy black and white staircase paired with a medieval style chandelier is to die for! Check out this mysterious gilded age splendor: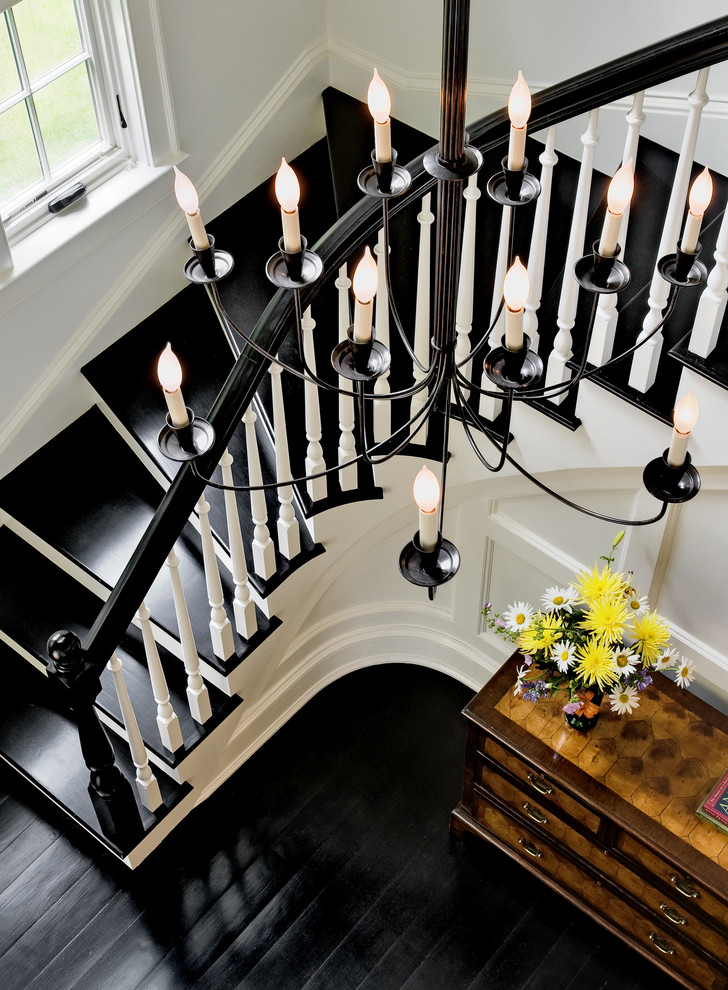 Photo: Crisp Architects
Install Molding and Trim
A little goes a long way and installing some molding and trim to your staircase really isn't a huge investment but the results are amazing! Adding things like this are great quality home improvements and will make your homes value increase, plus it's an easy project! This designer installed a simple chair rail and some molding to the sides of the steps to spruce it up and give this space an updated look.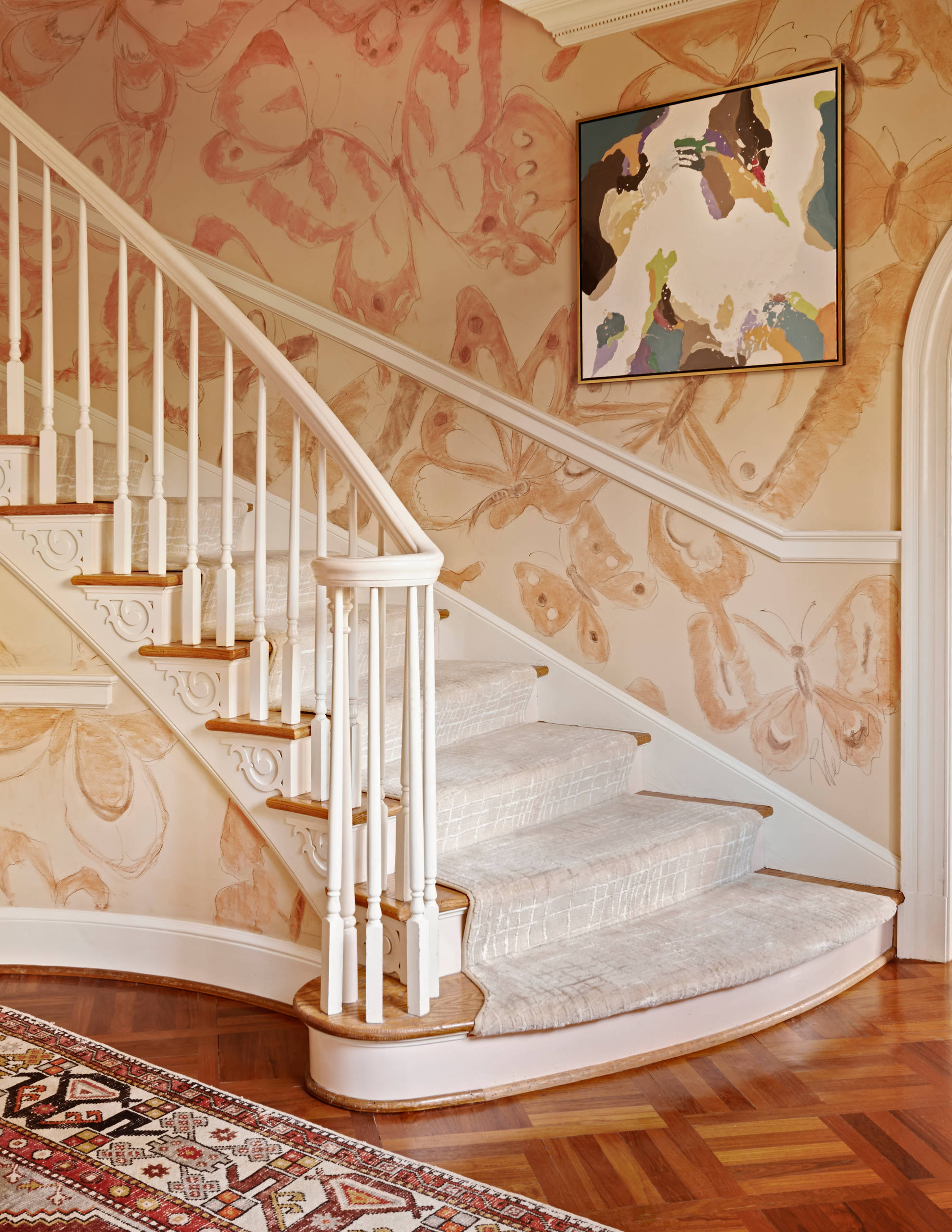 Photo: Urban Home Magazine
Add Color with Oversized Artwork
Sometimes keeping your walls white has it's perks – you can decorate your walls with so much color! These oversized Marilyn Monroe Andy Warhol prints make this staircase explode with color. Paired with a vibrant green stair runner, this entrance looks like a masterpiece!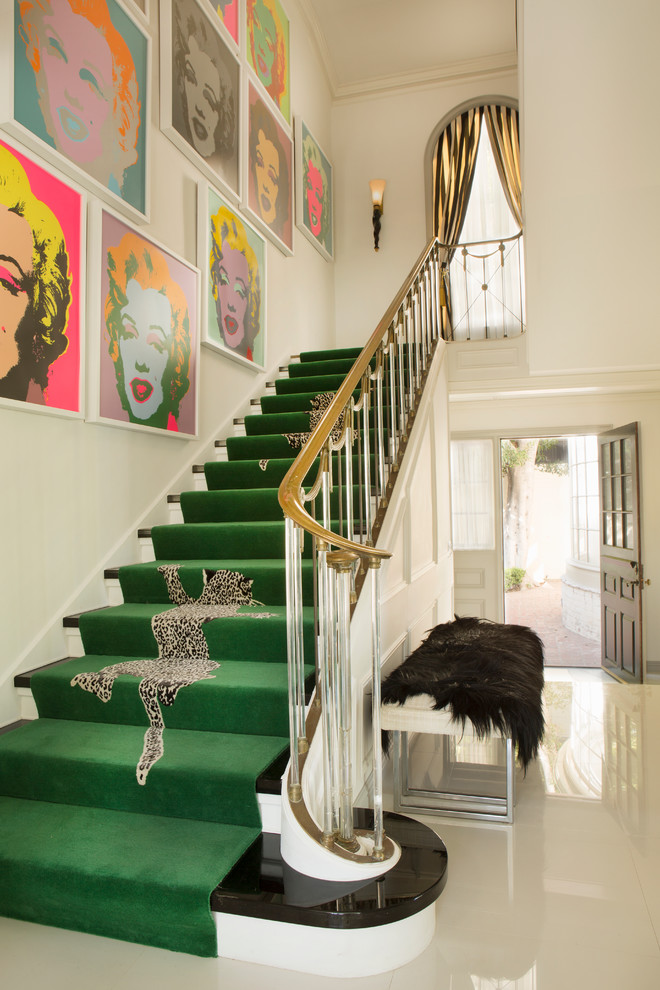 Photo: Woodson & Rummerfield's House of Design
Make a Entrance Seating Area
A built in bench in this staircase is a wonderful way to save space and utilize every square foot of this magical home. The beautiful tufted backing, crystal chandeliers, and pink stair runner make this place fit for a princess! To get the look at home without custom installing your own bench, simply place a pretty bench or a small two seater sofa next to your staircase and plump it up with pretty pillows.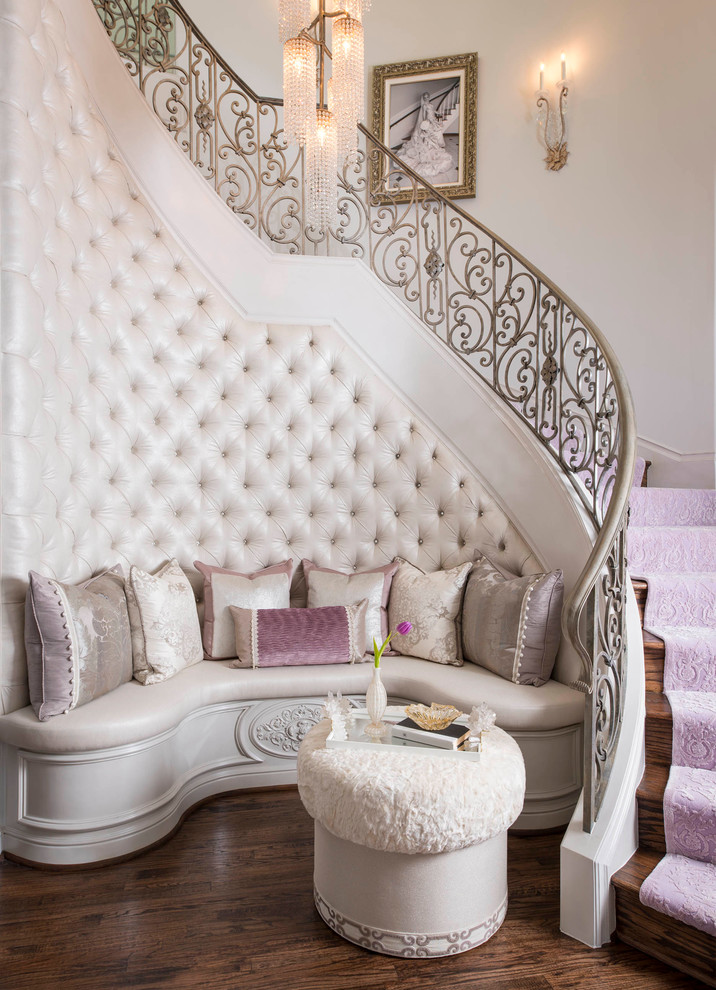 Photo: Dallas Design Group Interiors
Create Your Own Architectural Masterpieces
Getting the look of a custom wall mural is easy and the results look expensive and amazing! Simply frame sections of your wall with thin molding and apply a wall mural wallpaper inside of them. Easy peasy and take a look at the results: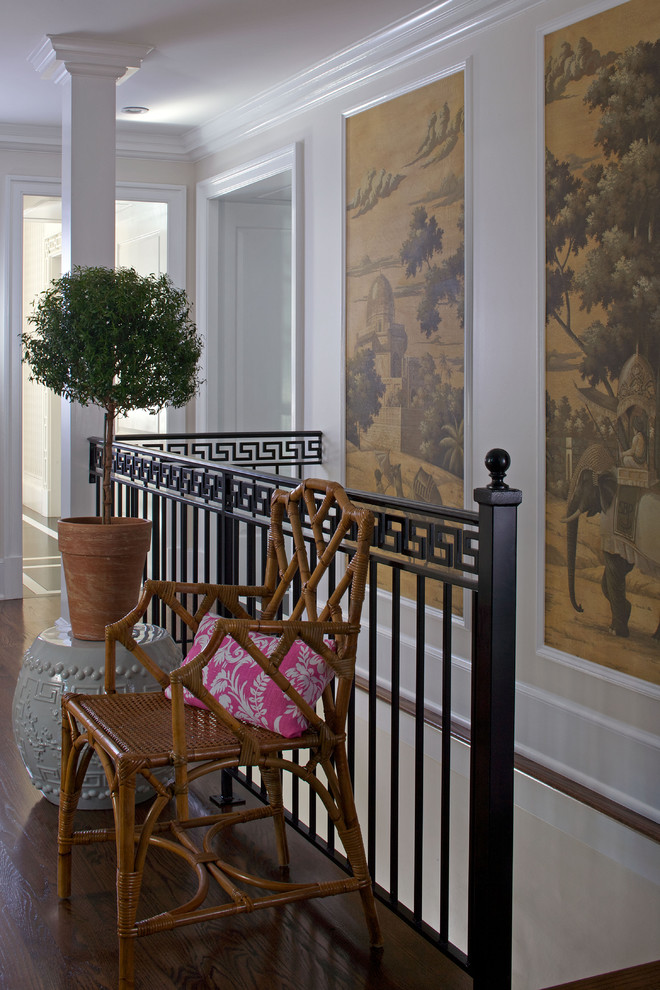 Photo: Northworks Architects and Planners