IDEAS to STEAL: 7 Outdoor Living Areas for Spring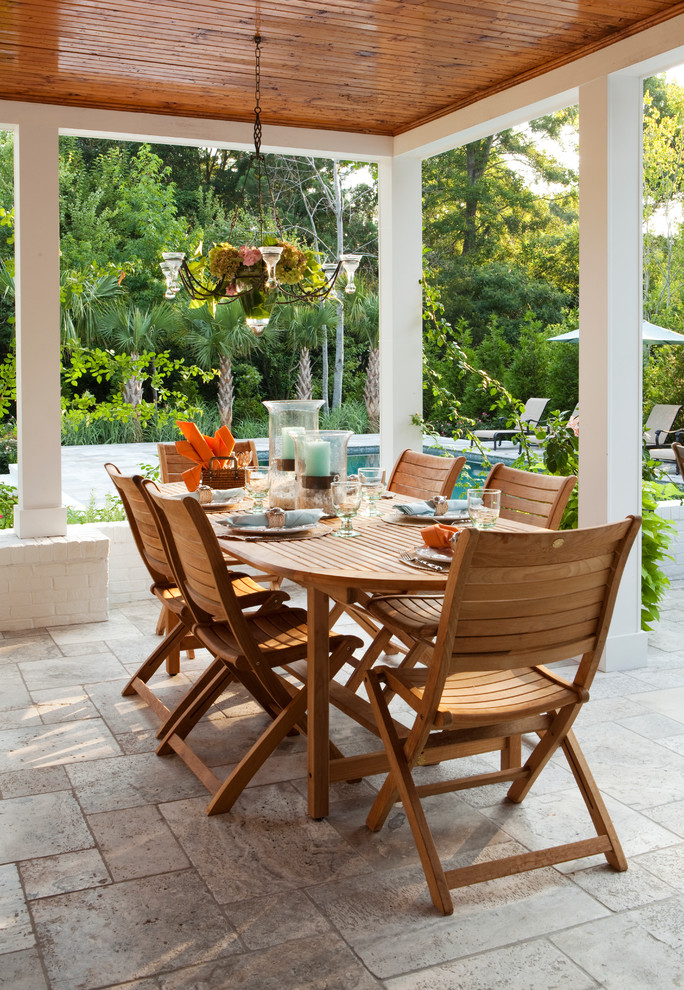 Get a head start on your backyard décor for this spring with our dreamy outdoor living area ideas!
It's never too early to plan for spring, especially if you live in a warmer place where the spring weather rolls around early! From outdoor carpets to outdoor chandeliers and cozy fireplaces, this year we are obsessed with bringing the indoors out and enjoying our outdoor oasis' as much as we possibly can. Follow our ingenious ideas on how to make the most of your outdoor space whether it's a large backyard patio or a small apartment balcony.
1. Repurpose Things You Already Have
This homeowner turned an abandoned greenhouse into a roof for their outdoor living and dining area. What a great way to repurpose something old and turn it into something new again! Big enough to house a living area and dining room, what's a better way to enjoy the outdoors that with something so creative as this?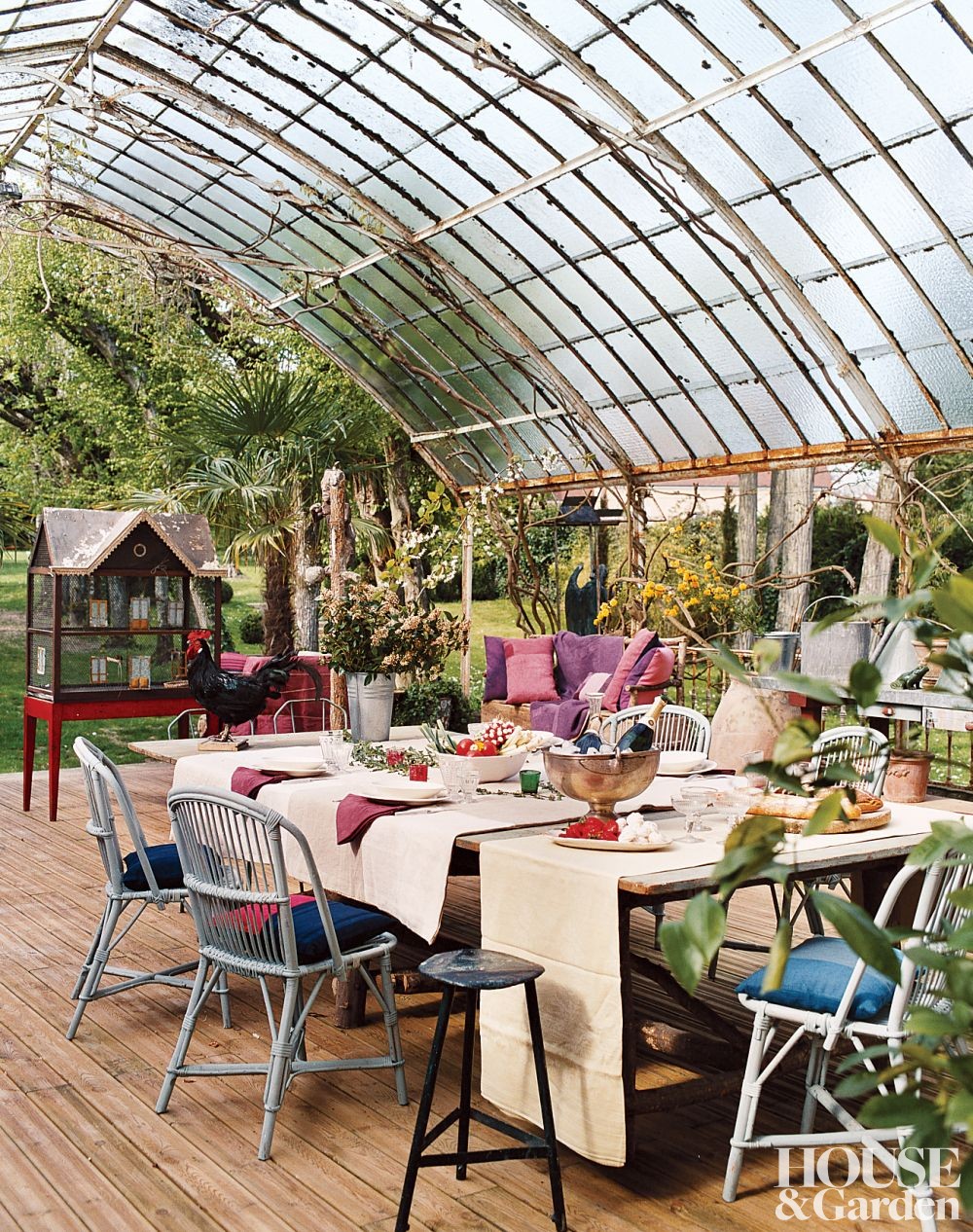 Photo: Oberto Gili
2. Go Au Naturel
Sometimes going the natural route is the best way to create a backyard sanctuary that feels magical, relaxing, and peaceful. This French patio kept to its roots using gravel, something the French are famous for using on their walkways and roads. We love the way they decorated their patio to be rustic, practical, and so European.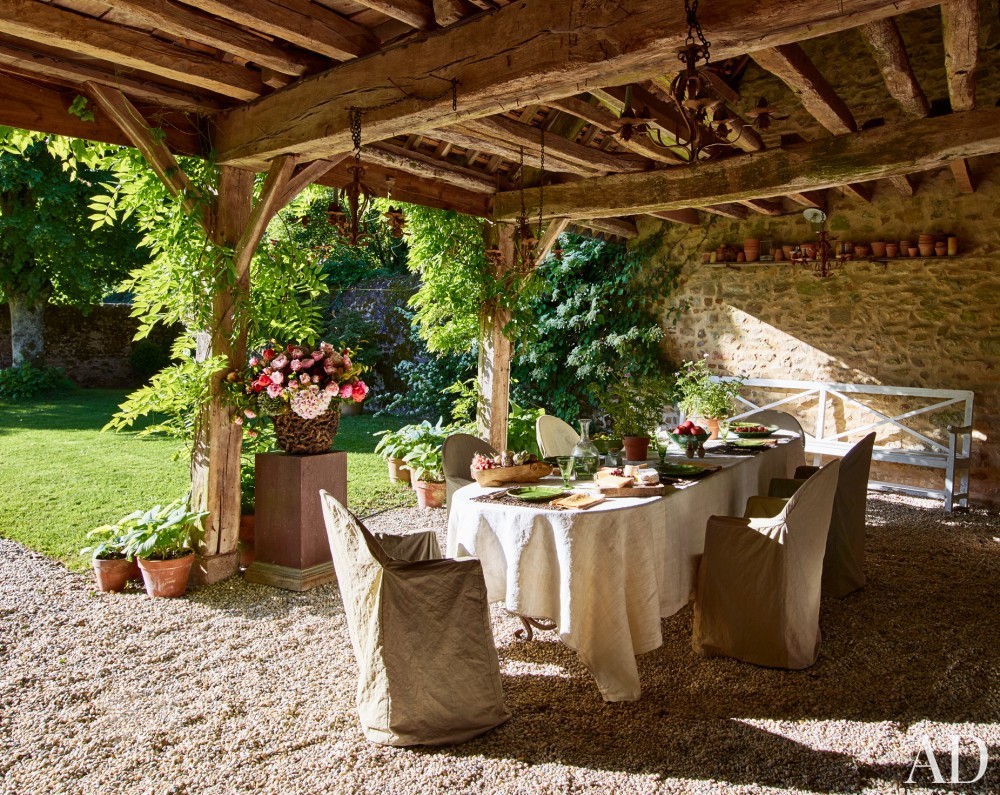 Photo: Richard Powers
3. Build an Outdoor Fireplace
To extend your outdoor living area into the chilly evenings, build an outdoor fireplace to keep you warm and double as a barbecue grill! You can roast sausages, marshmallows, and enjoy the crackling fire right under the moonlight.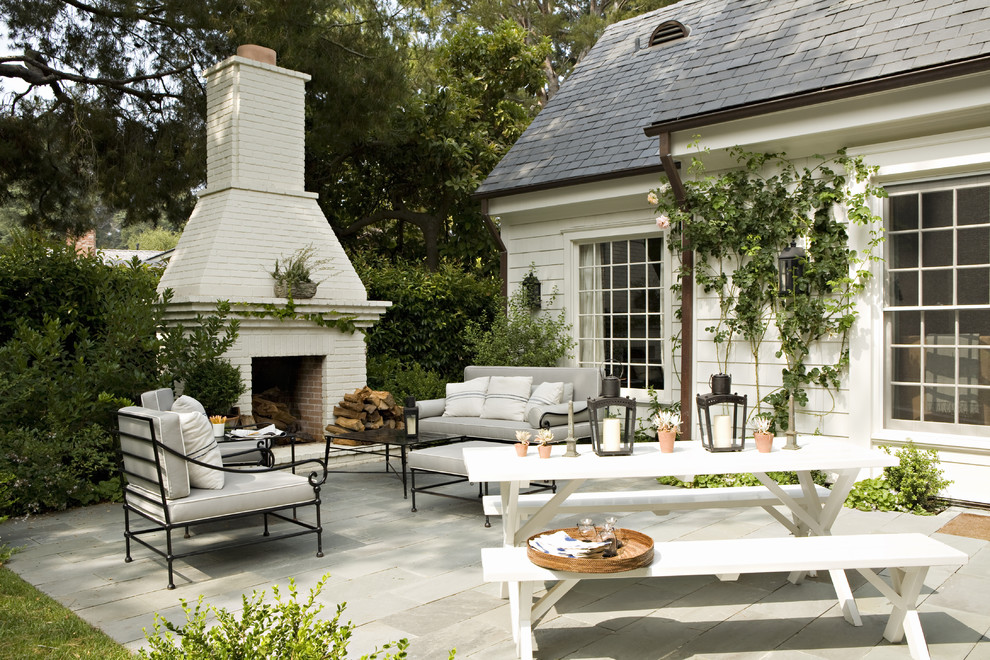 Photo: Karyn Millet
4. Mini Backyard Makeover
Stuck in the middle of the city? This Brooklyn townhouse backyard is teeny tiny, but with some creativity in mind, it was transformed into a lovely backyard stay-cation! Comfy seating, all season plant life and a beautiful fireplace that can also serve as an outdoor grill makes the perfect centrepiece and conversation starter.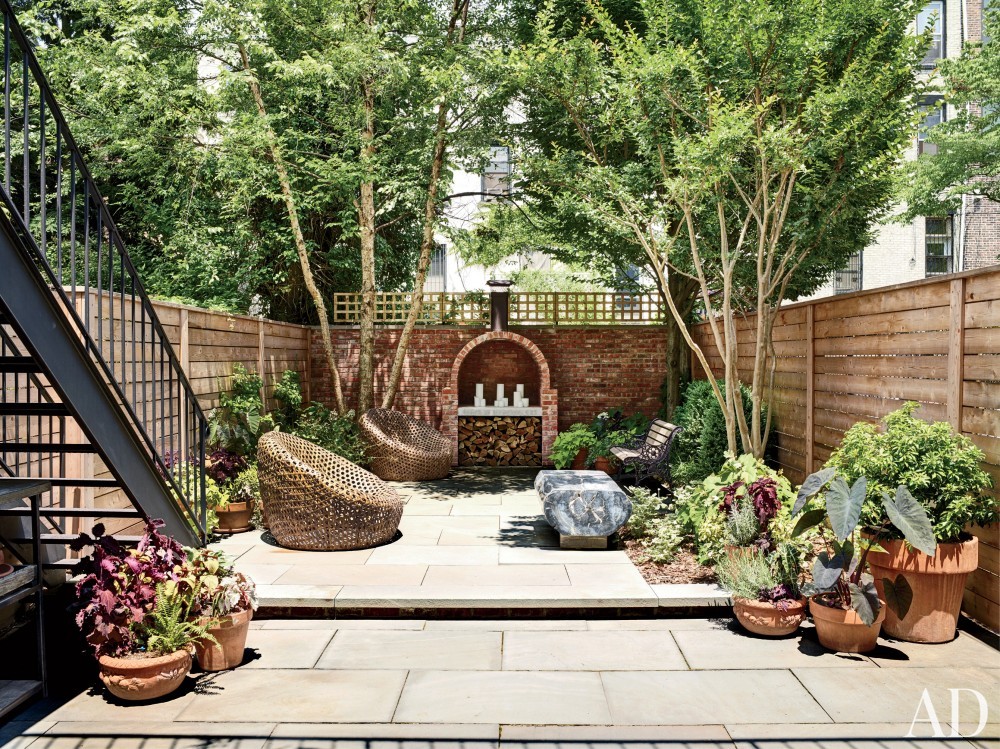 Photo: Richard Powers
5. Bring the Indoors Out
Create a second living room outdoors by equipping your patio with everything you use indoors. You want to make sure that you use furniture and accessories that are made for outdoor use. Outdoor fabrics with UV protection need to be used for seat cushions and pillows. You rug should also be outdoor safe with UV protection and water resistance. Choose furniture that is made out of rattan, teak, or high quality plastic to ensure long lasting furniture.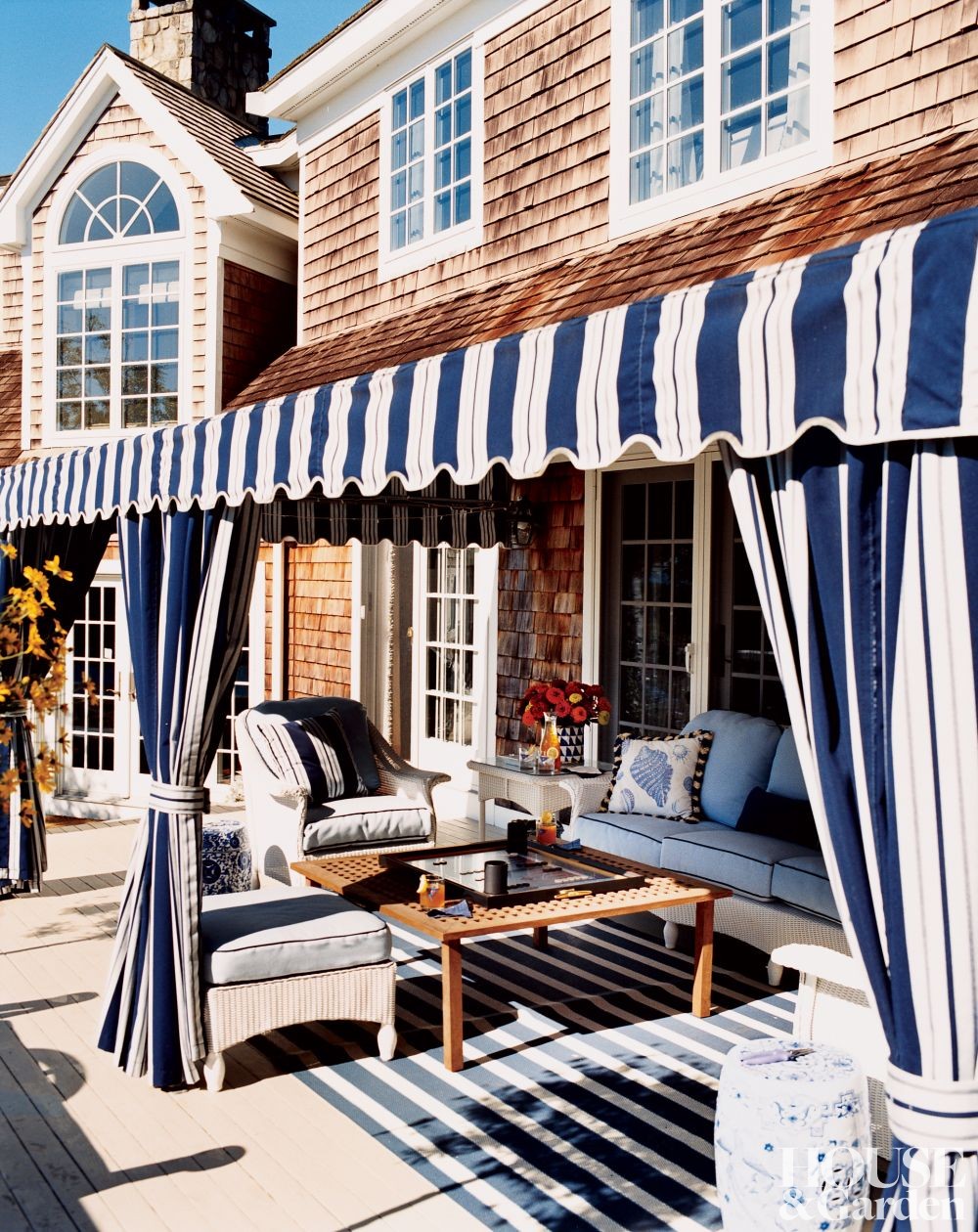 Photo: Oberto Gili
6. Open Up to Your Balcony
Small balcony? Great weather? Install sliding doors in your apartment to make your balcony and living area connect and feel like one big space. What a perfect and romantic view that would make!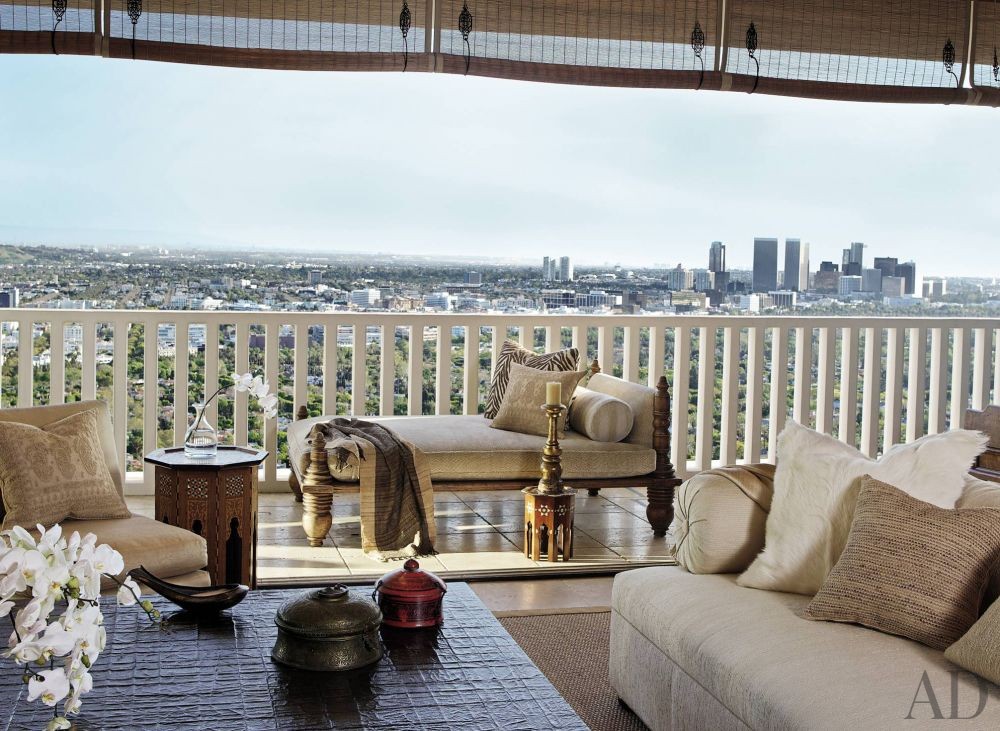 Photo: Architectural Digest
7. Hang an Outdoor Chandelier
Outdoor chandeliers make your outdoor areas so much more charming, and romantic – especially at night! This outdoor light fixture actually has a built-in vase to place your garden's blooms in. What a beautiful way to add florals to the mix and bring your indoors, outdoors!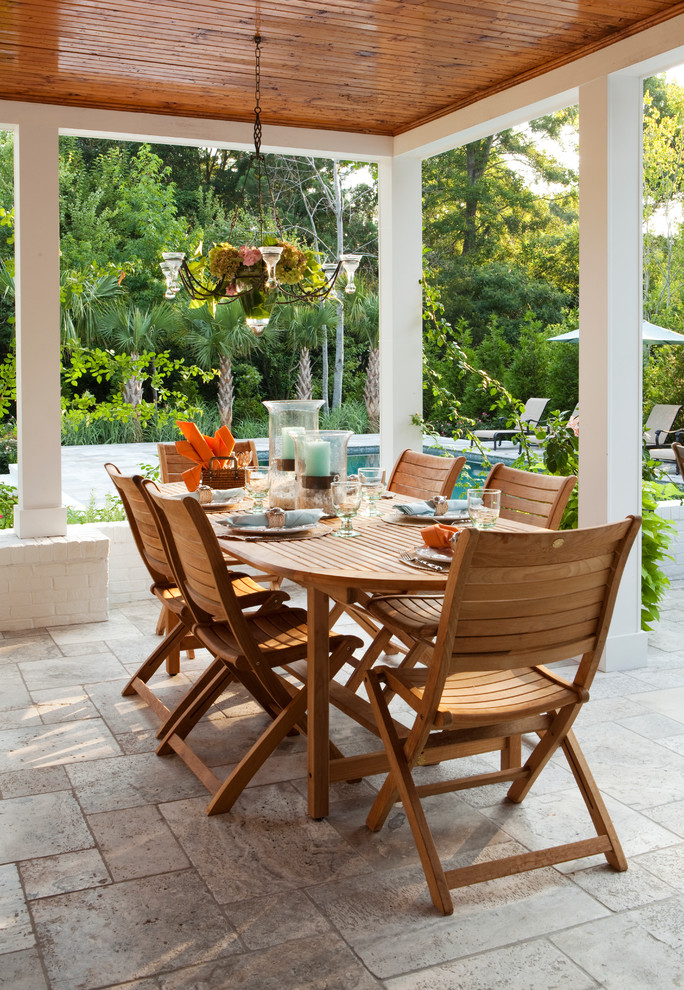 Photo: Tongue and Grove