Decorate and upgrade your fireplace with these easy ideas!
There are tons of easy ways you can make your fireplace look high-style, all by yourself! Follow our lead as we share some of our most favorite, and almost-effortless ways that will turn your glum looking fireplace into a wowing statement piece!
Layer Art Over Mirrors
Mirror tiles above a fireplace scream high style design. Show off your inner interior designer and hang a fine piece of artwork over the mirror tiles for a layered, gorgeous effect. Your guests will sure be wowed!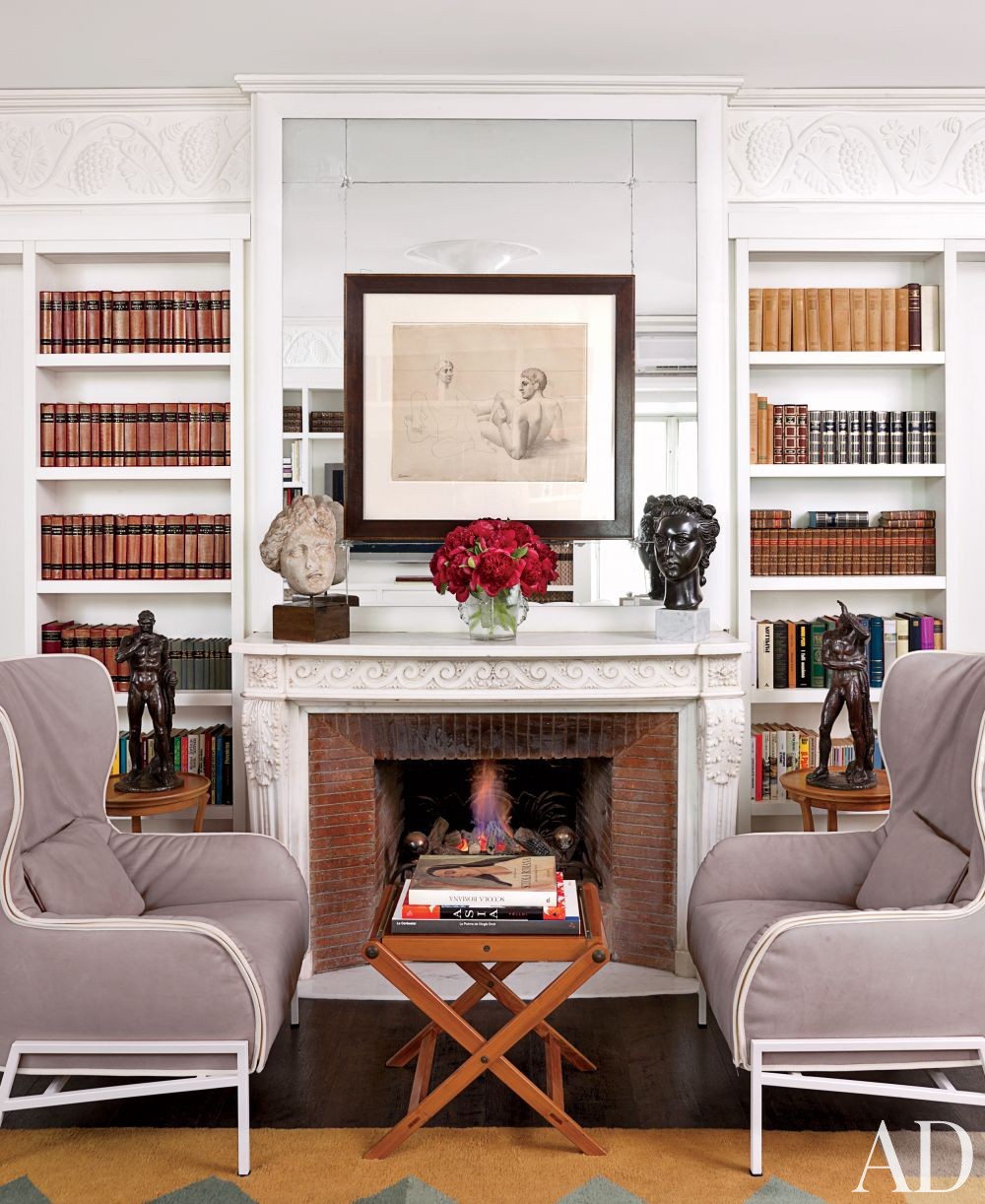 Oberto Gili
Make it Pop!
Bring color, life, and energy to your fireplace by hanging up an amazing piece of art work loaded with color. This oh-so-hollywood pop art Marilyn Monroe piece is just as stunning as the crystal chandelier hung above. And what a statement it makes!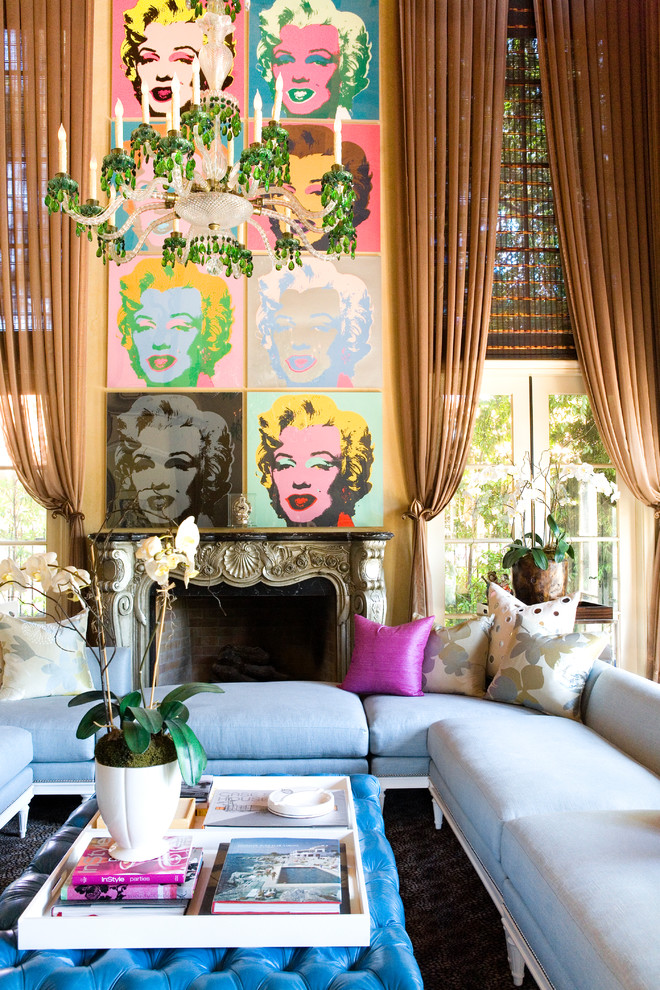 Erinn V Design Group
Get Crafty
There are tons of DIY projects online where you can remake an old fireplace into a fun, crafty looking working of art. This designer turned to floral dessert plates to make this dining room fireplace mesmerizing and colorful.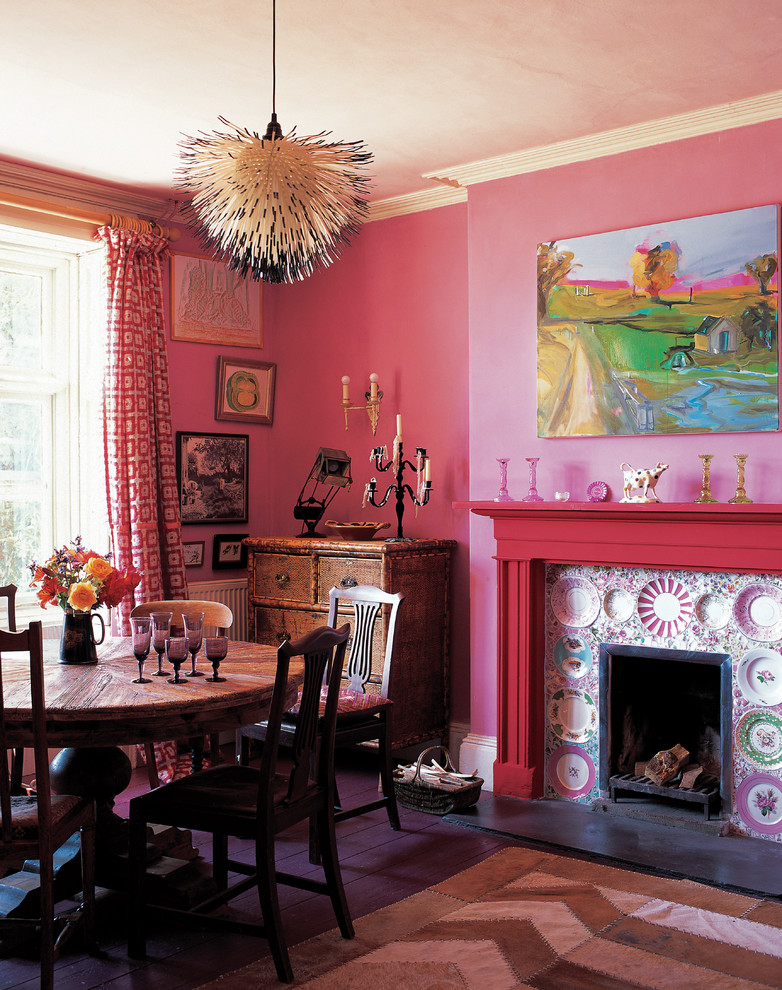 Ryland Peters
Group Candles on the Mantel
A collection of candles and candle holders of all sizes scattered on the mantel is romantic and charming way to create some ambience in your space. This works best with a fireplace that has a mantel or a shelf above to hold all the candles. If you are shopping for a new fireplace at the moment, then I would definitely advise visiting a showroom like Burning Inspirations, a 4500 square foot showroom filled with gorgeous fireplaces.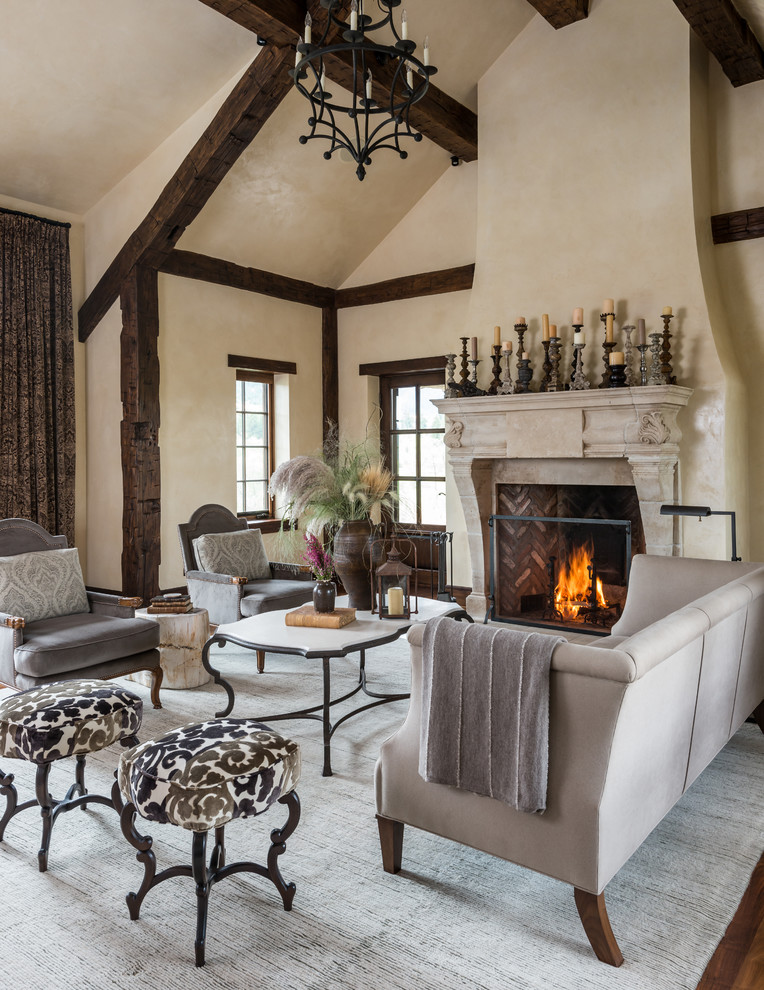 North Folk Builders
Show Off Your Greenery
If you are an avid gardener or have a big love for plants, show them off by arranging them all around your fireplace! Big pots on top, around, and even inside will show off all your efforts in the spot light.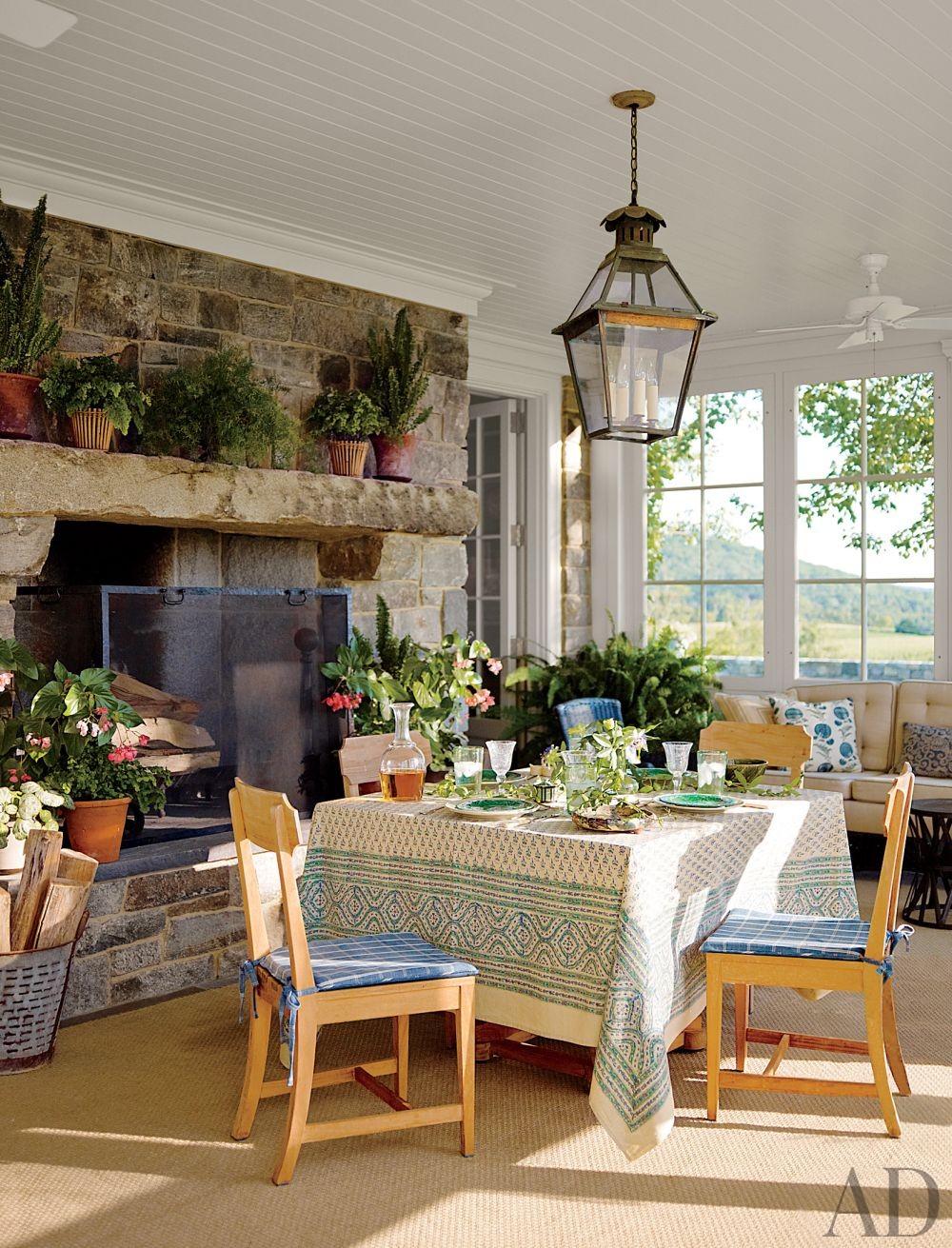 Eric Piasecki, Designed By Schafer Architect
Promote Light in a Dark Space
If your living room is looking a little glum, hang a mirror above your fireplace to promote natural sunlight throughout your space. Hanging a chandelier in your living room will make you space look even more brighter – once you turn it on, light will reflect off your mirror and light up your room! It's also a great decor idea if you really have no clue what to place in the empty space over your fireplace.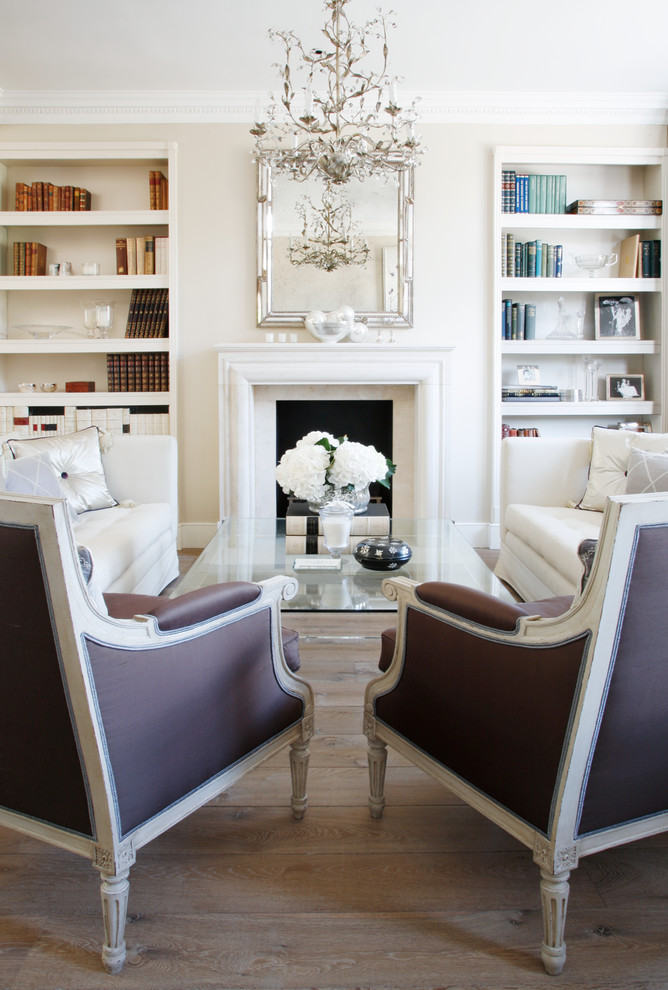 VSP Interiors
Go to the Wild Side
Fauxidermy has been a staple in decorating magazines all year long, so if you want to spice up your fireplace without the guilt consider fauxidermy. Fauxidermy is artificial taxidermy, that gives you the same classical look without harming innocent animals. Definitely one of my favorite trends this year!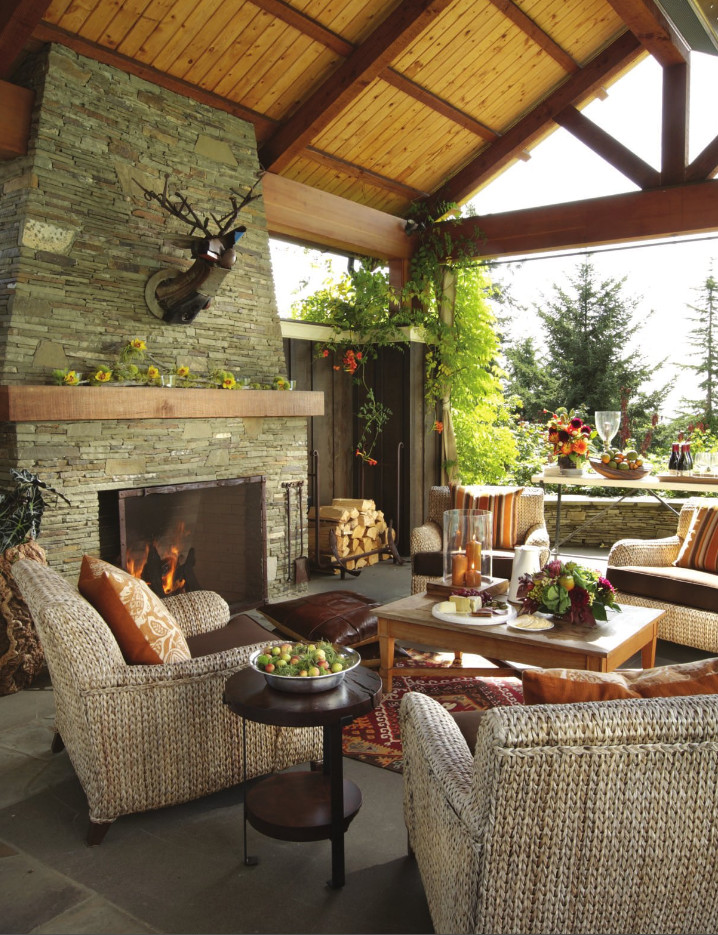 Garrison Hullinger