Placing a rug pad under every rug in your home has countless benefits for your own safety as well as extending the longevity of your rugs and protecting your flooring. Today we've got the spotlight on high-end retailer of rug pads, Rug Pad USA to sum up why you MUST place a pad under every rug in your home!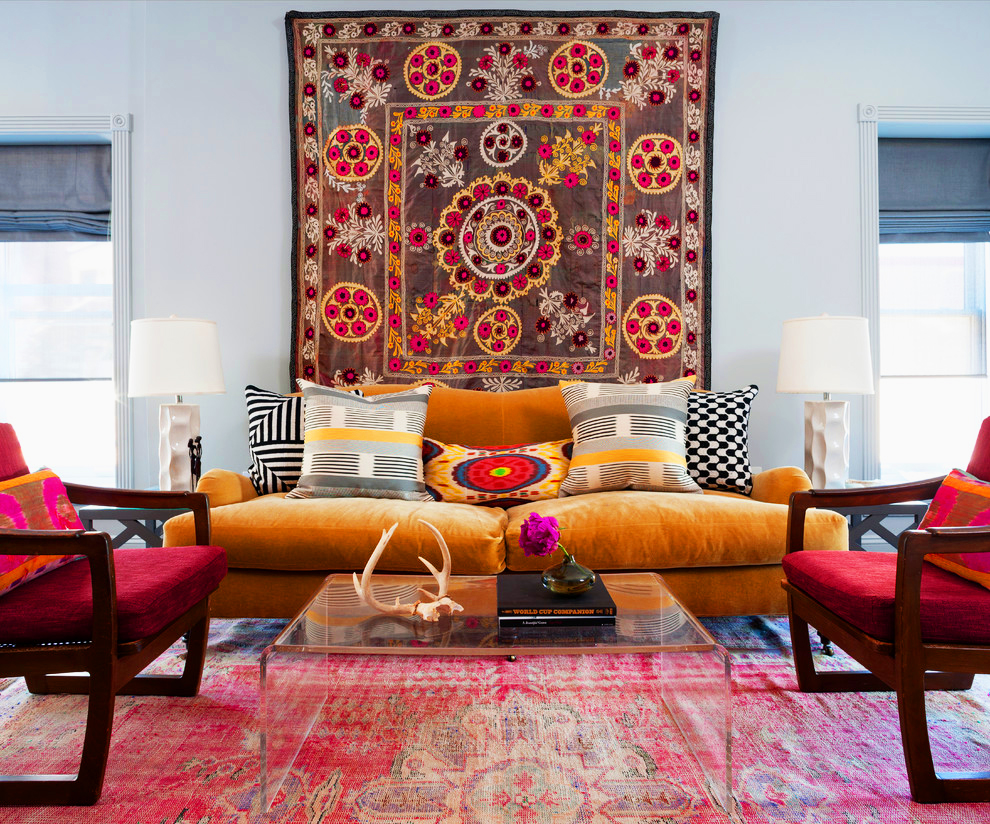 You probably haven't given much thought about using rug pads and don't have one at home at all! It's super important to get educated on the importance of rug pads now to save you lots of money and trouble in the long run. No matter where you place your rug, either on a carpet, hardwood or tiles, a rug pad is a definite must to keep the rug in place and prevent slips or pulls.
Rug Pad USA has some of the largest selections of Oriental and Persian rug pads, and plus it's all-American meaning everything is made in the USA by American workers! What's sets them apart is that they use eco-friendly materials and domestic manufacturing to produce their pads. You DON'T want to purchase from a standard retailer – about 90% of the pads are made overseas from cheap toxic plastic and PVC that end up staining or ruining your floors.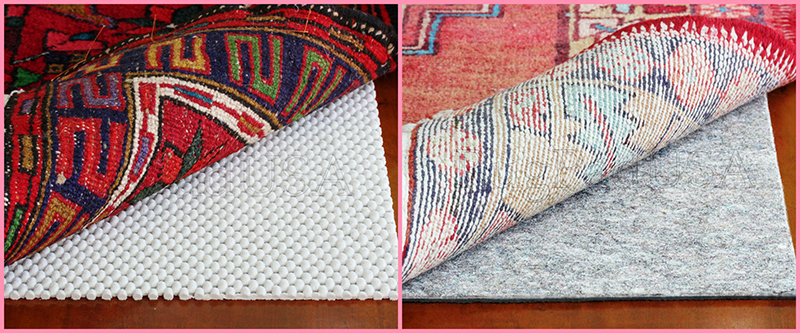 Ec0-Cushion Non Slip Rug Pad, Premium-Lock Felt + Rubber Rug Pad; Rug Pad USA
Purchasing one of these pads will extend the life of your rug by preventing all the fibers from getting crushed and flattened. Sort of like a buffer or shock absorber between the hard floor and the rug above. It also prevents dye from transferring or staining the floor below as well as curling corners, bunching, or wrinkling. If you've splurged on an expensive Persian rug, purchasing a rug pad is an affordable way to protect your investment and make it last so much longer.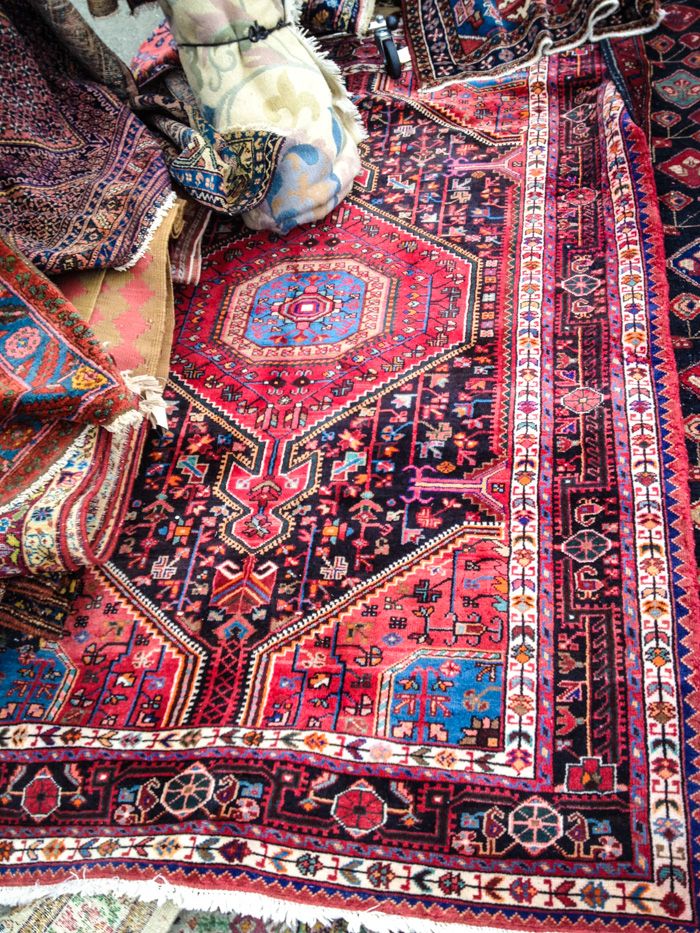 No matter if you are a child, adult or elder – slippery floors and carpets can be dangerous to ANYONE. A rug pad could actually save your life, making it one of the main reasons I even use rug pads all throughout my home.
Rug Pad USA has a huge selection of rug pads on their site depending on the type of rug and the type of flooring you have in your home. Some of my favorites are the Superior-Lock Non-Slip Rug Pad that keeps your rug laying flat as well as resists moisture and mildew – perfect for the foyer area! Also the Eco-Comfort Memory Foam Pad is like walking on heaven! It FEELS and ACTS like memory foam, which is perfect for hardwood floors, stone, and marble.

Superior-Lock Non-Slip Rug Pad, Eco-Comfort Memory Foam Pad
Visit Rug Pad USA here and shop their HUGE selection of rug pads – a small protective investment will surely go a long way!