How to Prepare to Install an Outdoor Awning to Your Home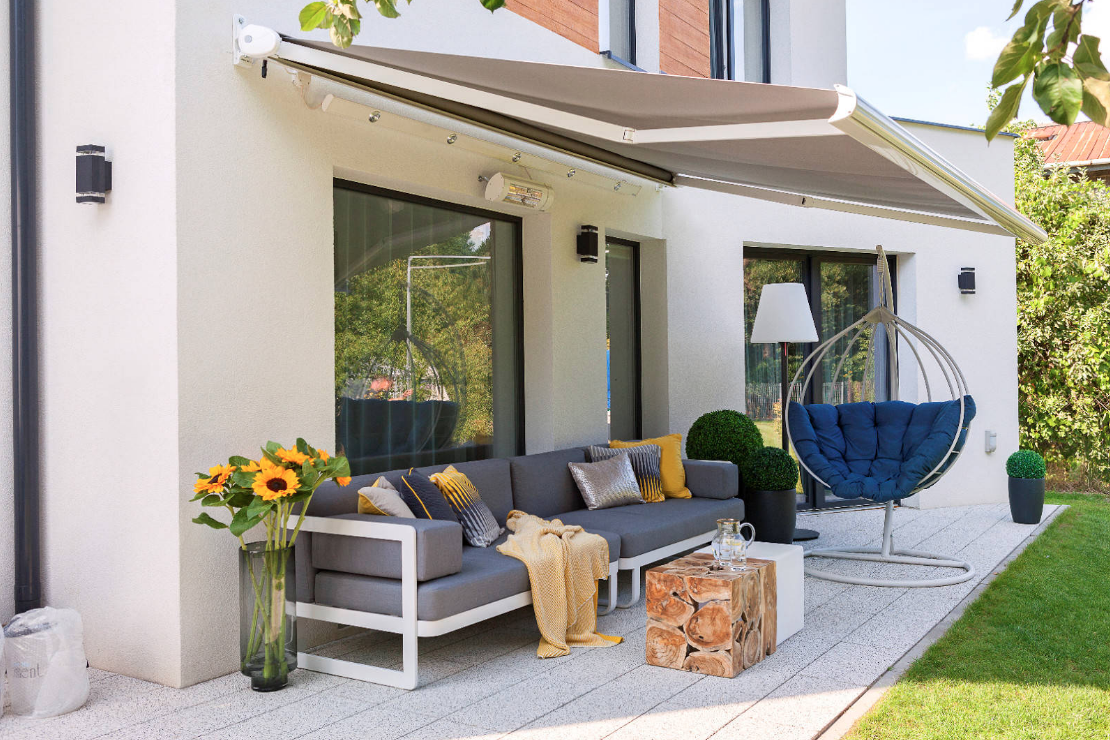 If you are lucky enough to have an outdoor space where you live, you should do everything you can to create a comfortable patio oasis. You can spend time relaxing in the fresh air, surrounded by the healing presence of nature with your family and friends.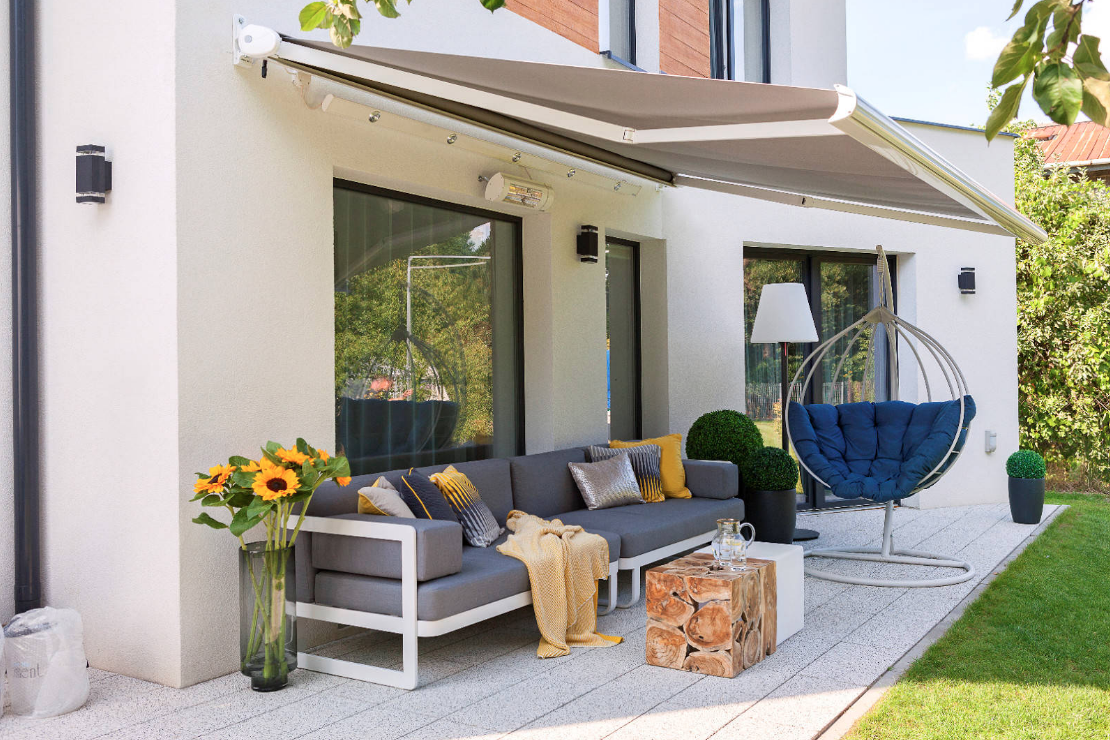 Photo By: Somfy Systems
Although many homeowners have a yard on their property, the lack of proper shade and protection prevent them from making the most of this space. Creating a comfortable and cool outdoor patio space is as easy as adding an awning to your home.
Although this kind of project can be completed in an afternoon if you have the right tools and some DIY experience, many homeowners may need a bit of help from the experts at City Seamless Patio Covers. Before you start drilling holes and adding mounts, there are a few things to consider and prepare when adding a patio awning.
Retractable or Fixed
You will have the option of adding a retractable or fixed awning to your home. Each option has its benefits and advantages. It's important to decide which style will work best for your home and your needs. If you live in an area that has a full four seasons, it may be better to install a retractable awning that you can fold in when the winter comes.
Materials
Awnings come in a variety of fabrics that range from thick and weatherproof to light and airy. Your choice of fabric will depend on the kind of protection and sunshade that you are looking for. Most awning fabrics are made from canvas or marine fabrics that can come in different strengths and thicknesses. If you are installing a retractable awning you will want a sturdier fabric that will fold and resist wear.
Pick a Spot
Take a walk around your home to help you determine just the right spot for your awning. Where do you get the most sun exposure? Will your awning block out any views from your home? Will you be installing to your walls or your roof eaves?
It's also important to note the surrounding space and determine where your awning will fit comfortably. You don't want to have any issues of interference with trees and bushes every time you want to run out your awning.
Size
Your choice of awning length will be determined by the amount of room that you have and how much room on your patio that you need to cover. Most standard awnings come in lengths from 1 – 13 feet. Longer awnings will be heavier due to the extra fabrics and may require different awning mountings or supports.
Manual or Electric
You will have a choice between an electric motor or a manual retraction system. An electric winching system can be added to most standard awnings and give you the freedom to open or close your awning with just the touch of a button. A manual system is often cheaper and easier to install. Most manual systems include a hand crank that can be used to open or close your awning.
If you want to enjoy more time relaxing in your outdoor space, all it takes is a few hours to install an awning for the best sun and weather protection. Take some time to consider the best spot for your installation and the size and style of your awning before you sit back and relax with your family and friends.