How to Create a Dream Gym in Your Garage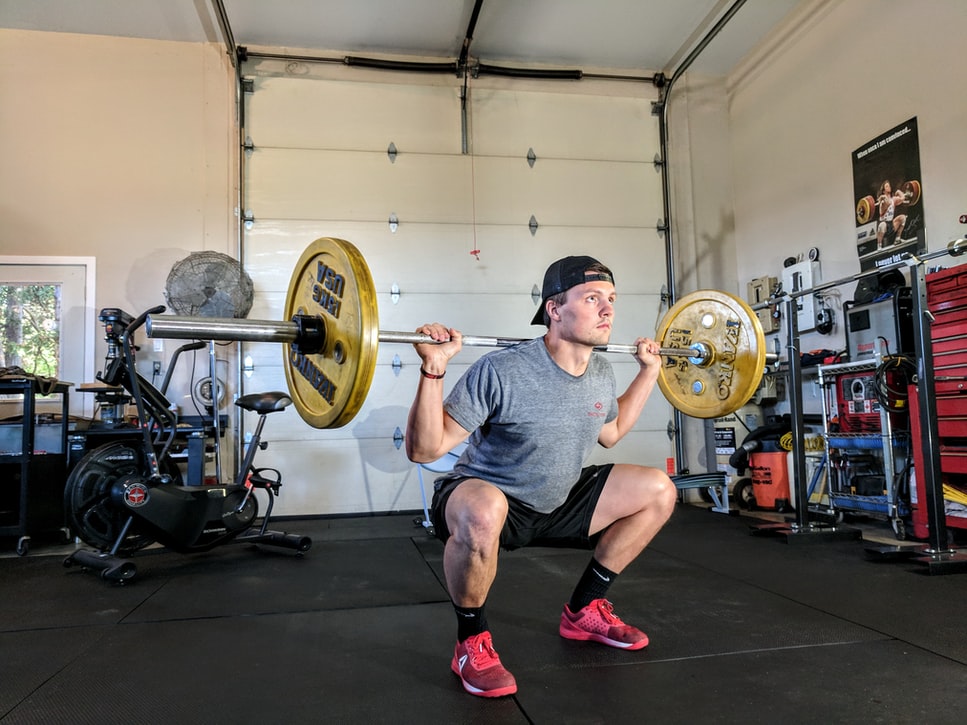 Maybe you've decided now is the time that you finally take the leap and build your dream gym. If you're like most people, the best space you have available is probably your garage!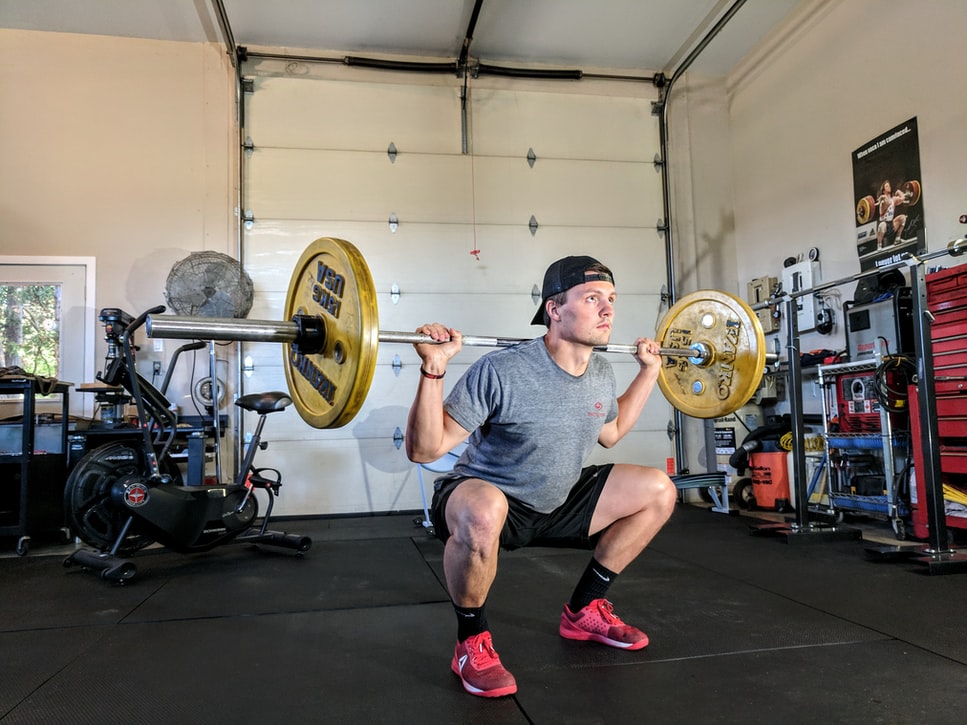 Photos By: Unsplash
There are some logistical challenges to keep in mind with this, however. For example, you'll have to think about heating and cooling it with a portable air conditioner or some other option. You'll also have to think about how to make the floor soft enough and how to layout your equipment. The following are some tips to help you create your dream gym in your garage, whether your garage is attached or detached. 
Temperature Control
The most challenging thing about creating a gym in your garage is probably going to be heating and cooling it. With summer just around the corner, cooling may be the biggest priority. One option is something like an industrial box fan. Of course, as was touched on above, a portable air conditioner might work. If you have a very large space, you might even want an industrial option. If you have windows, you can think about using a window unit, or you can use a split unit. Regardless of the specific option you choose, adding insulation to your garage will help keep it at a comfortable temperature year-round. 
Flooring Options
The flooring you choose is important in your garage gym for comfort and functionality. Your budget and the size of your space are also going to play a role in the flooring you choose. If you can afford it, commercial-grade rubber gym flooring may be best. It's durable and can easily support equipment that's heavy. Rubber flooring is often made of recycled rubber, and it's dense and easy to clean. Be careful if you go with a lower-quality rubber floor, as it may not be as easy to clean because it could have a porous surface. 
Rubber flooring is sold as mats as well as tiles. With the tiles or the mats, if your budget doesn't allow you to do the whole floor of your garage, you could do just a section. Cheaper than rubber flooring is also foam flooring which is light and can easily be moved around or disassembled if you need to. 
Plan Your Space
No two garage gyms are going to be exactly the same because everyone likes to work out differently. Think about the types of workouts you spend the most time doing and how you can create a flow of movement with your equipment. 
For example, maybe you group your weights in one area, your bands in another, and then your cardio equipment off in a corner. Make sure you leave open space, however, to do things like pushups and sit-ups.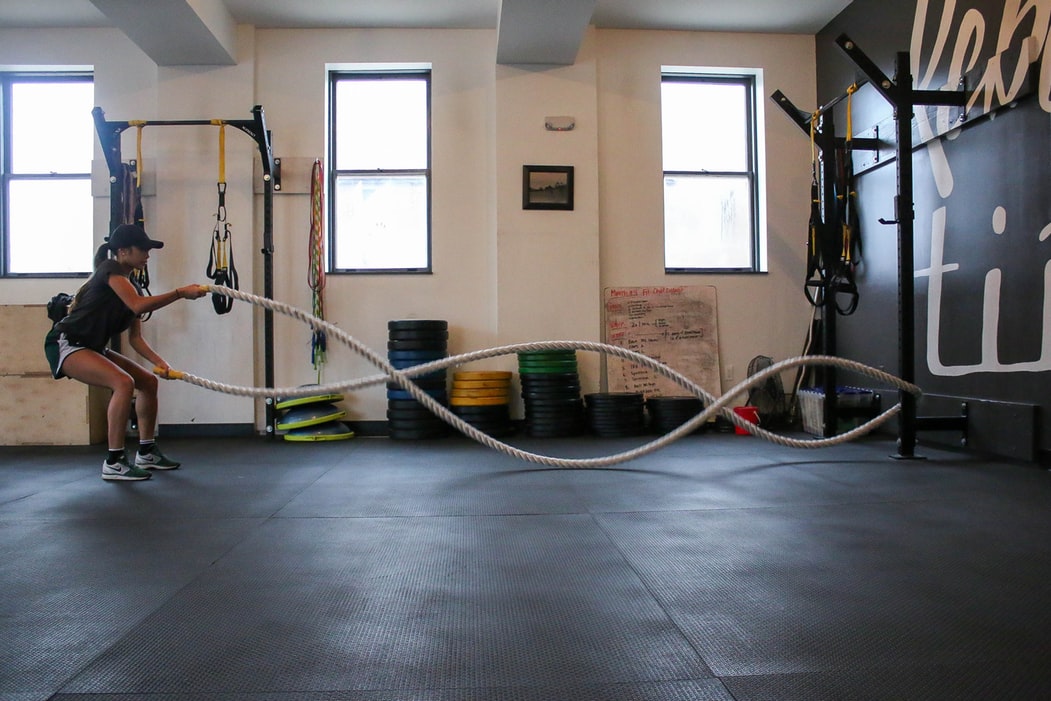 Choose Multi-Purpose Equipment When You Can
Even if your garage is fairly large, you're still going to have space limitations. With that in mind, if you can find equipment that will serve multiple purposes at once, it's going to make things easier for you and help you avoid a gym that's too cluttered. Also, store things vertically when you can by hanging items on the wall or putting them on shelves. 
Look for Used Equipment
Gym equipment is expensive, so if you can find it used, it's going to help you save a lot of money. Look on CraigsList or local marketplace sites before you buy anything new. The basics you should aim to put in your garage gym are a barbell, bumper plates, a rack, a bench, dumbbells or kettlebells, and a weight tree or somewhere you can store your weights. Those give you the core things you'll need, and then as your budget allows, you can build out your equipment more over time.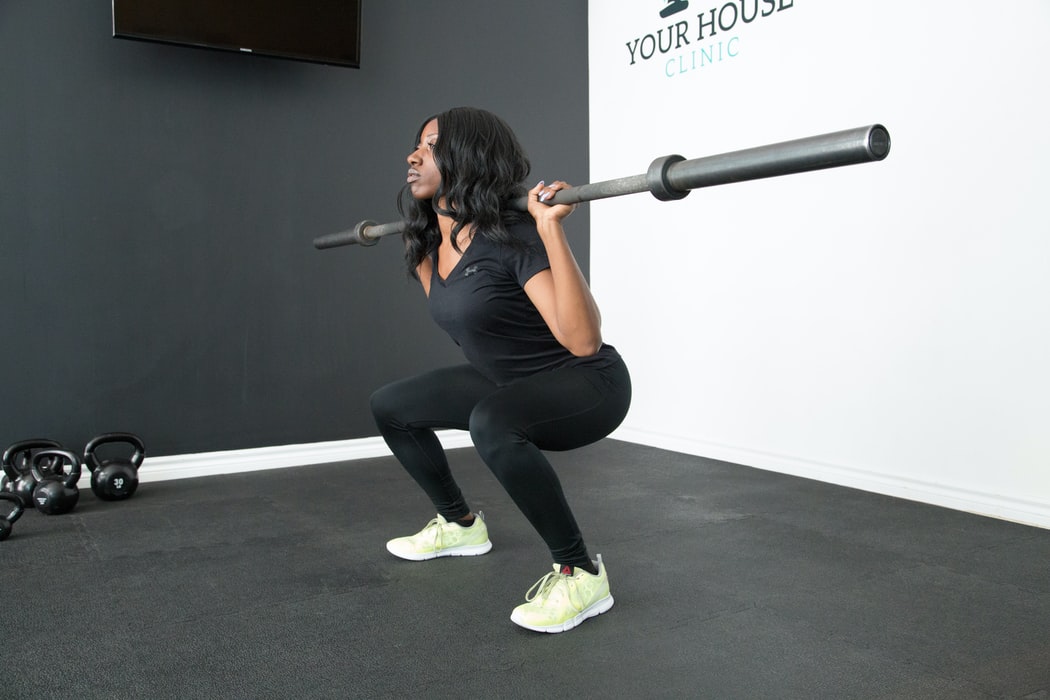 Electrical Requirements
If you have cardio equipment, it's going to have certain electrical requirements, so you'll have to think about that. For example, your treadmill might need a 120V 15Amp outlet. Don't put more than one big piece of electrical equipment on any one circuit either. 
Finally, make your garage gym a place you'll enjoy so you'll actually use it. If you like to watch TV while you work out, add one in your garage. Maybe you're more of a music person so you might want to have a Bluetooth speaker outside. 
Customize your home gym and make it something that appeals to you and how you like to work out so that you're going to make the most of it day after day.