Advice for Hot Tub Owners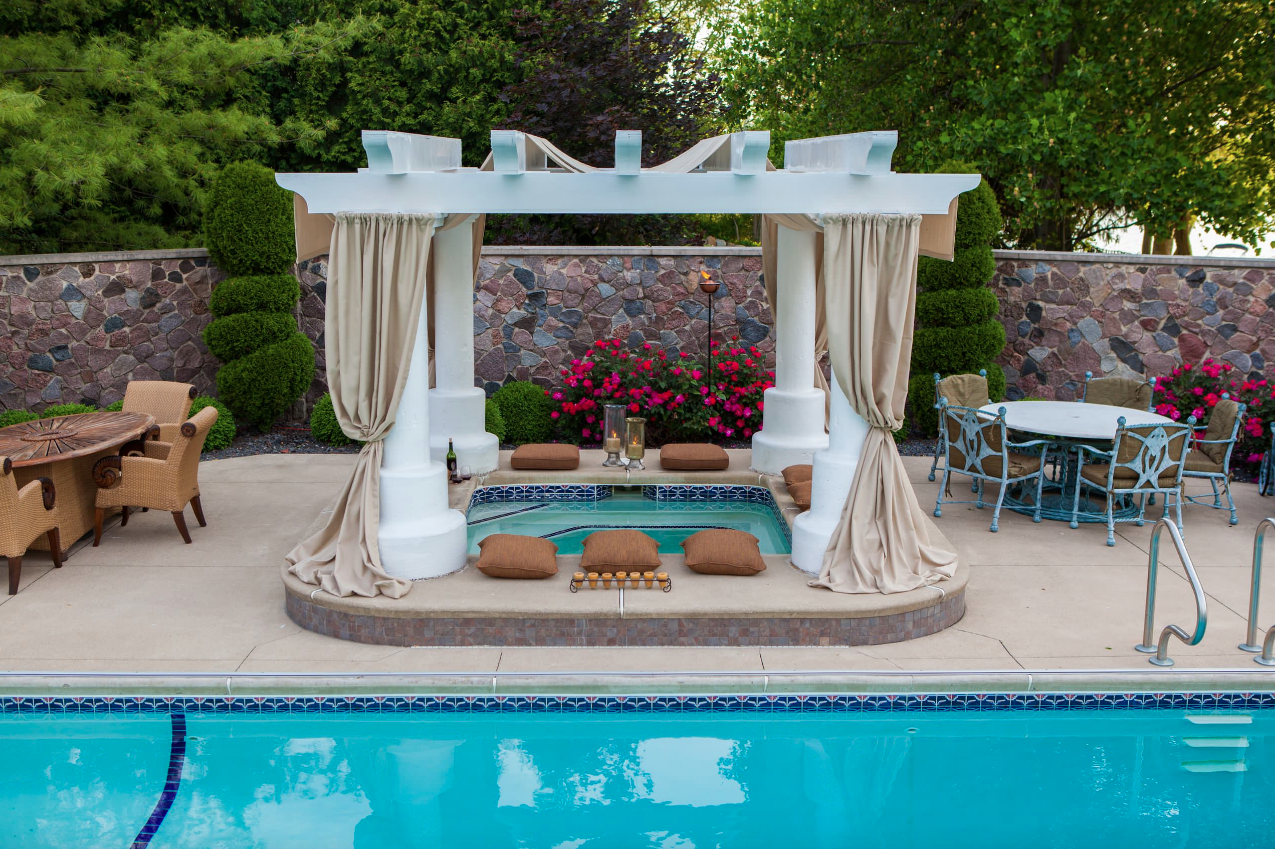 Have you ever dreamed of owning a hot tub? Here are some things you should keep in mind before purchasing your first hot tub!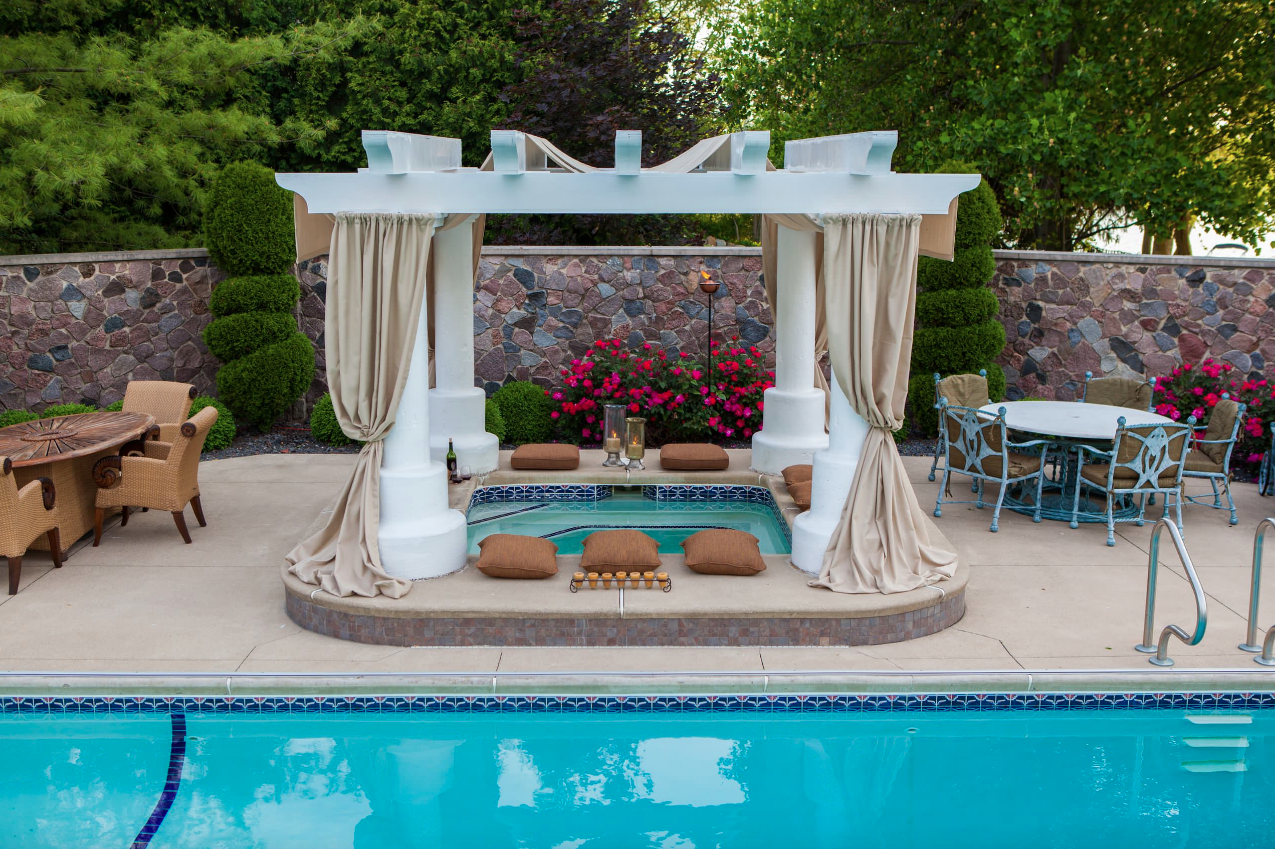 Photo By:Choice Designs
Just sitting and relaxing with a large glass of wine and having the water jets massage your muscles after a long day at work sounds like a dream, and yet it's a dream that is not too difficult to make into reality.
What is a Hot Tub?
Well, for the more in-depth technical definition including its history and origins you can click here, but essentially it is an oversized bathtub or miniature pool that has water jets all around and blasts water round in a cycle, it is mainly used for relaxing or massage therapy and rejuvenating tired muscles.
What to Look for When Buying a Hot Tub?
If you're anything like me then the idea of going shopping for a Jacuzzi didn't seem more than seeing one we like and saying yes, but surprisingly there are a lot of factors to take into consideration, who knew? Of course, the main priority would be the number of seats, are you looking for more of an intimate set up with enough space for a maximum of two couples? Or is it for a holiday home where friends and family come over to chill and unwind and so would require a larger version with say 10 seats? Think about the usage in the long run.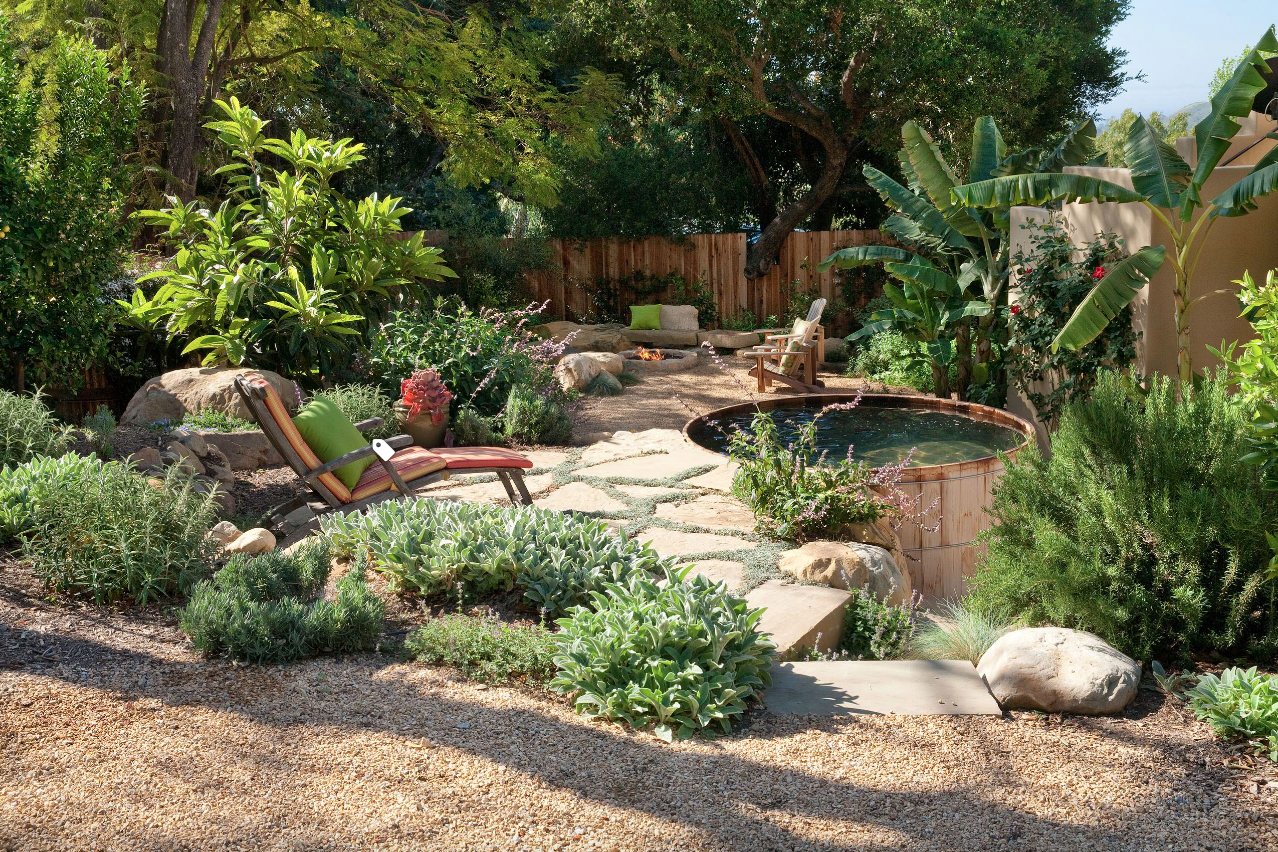 Photo By: Margie Grace – Grace Design Associates
Then there are the number of pumps and jets to think about, something that won't take over the place or boost you from side to side like a white water rapids run in a fiberglass canoe. The technical features, which I recommend doing your homework and research with, are items like audio and lighting add-ons, which type of filtration system do you plan on using and then the area you are hoping to have it, check the sizing to see if the one you want is even going to fit. So write down some measurements, cut our pictures from magazines or catalogues to inspire you if need be and make sure that when shopping you have your list of questions on hand to ask the salesperson.
Companies that specialize in selling hot tubs who have the expertise in these products will help significantly when it comes to the time for the final decision, take a look at https://www.instylehottubs.com/ for a professional opinion and advice on knowing what is best suited to your lifestyle and requirements.
5 Benefits of Having a Hot Tub.
Sleep Aid: We all know that a nice long soak in a hot bath puts us into a state of relaxation, thus when we get out of the hot tub with our body still steaming and climb into bed, as our bodies cool we fall into an even deeper relaxed state and dreamland.
Joint Pain: When muscles are relaxed and not pulling stiff we have less tension on our joints and ligaments which usually tend to cause us pain or discomfort, so enjoying a soak with a cup of tea could be just what the doctor ordered.
Social Aid: Kids will love jumping in and feeling the bubbles massage them up to their necks no doubt, but having neighbors over for a soak can be a great way for everyone to have a catch up over a glass of bubbly and they'll thank you for the opportunity to drain their tired muscles from stress.
Limited Upkeep: Unlike a swimming pool that requires constant upkeep and cleaning, a hot tub usually has a cover that slides on and off easily and is ready almost instantly anytime you like.
Blood Circulation: Your tissues and muscles can relax and allow the veins to expand and increase the flow of blood around your body.
Reading up on reviews and getting advice from people who have already purchased a hot tub, hearing what they have to say when it comes to the ins and outs of buying a Jacuzzi, will help you keep on track. Listen to this family man's story and experience when it came to getting a hot tub and take on any tips you feel can relate to you.
Photo By: OC WEST Landscape
Before Buying a Hot Tub
The shell of a spa can determine the longevity of your purchase, how well it can retain heat and if it is energy efficient. We know it needs to have some degree of attractiveness, but being durable would be something to look for to withstand the many years of constant use. First impressions of a hot tub can be easily set up and upgraded with minimal effort over the years. Cabinets, which is the outside casing of the Jacuzzi, are made from waterproof materials and UV resistant and a simple hose down allows for cleaning in no time at all.
The more modern models of spa's come with smart remotes and access panels, and some even have apps you can download and operate the tub from your smartphone. How tech-savvy the world is becoming when you can program your bath to begin bubbling ready for you to slide into. Either way, whichever model and features you decide on in the end, you will be the envy of the neighborhood and soon neighbors will be showing up around yours with pie and a 6 pack. Win-win I'd say.