Are you renting out your home or apartment on Airbnb? Here are some simple and budget friendly decorating tips that will make your home or apartment look unique and stylish. We are sure you will be booked all year long!
When it comes to designing a beautiful Airbnb rental, there are definitely some tips and tricks that you can do to make your space look brighter, bigger, and more expensive. The vacation rental industry in general has become so competitive and having a property that stands out from the rest has become so important for staying in business. We've put together a list of some Airbnb interior design tips and tricks that will surely revamp your space and keep you booked all year long. Take a look:
Keep Your Walls White
It may be challenging when decorating you space at first, and you may be asking yourself what color should you paint the walls. This is one decorating tip where you'll be in luck – keep it simple with white walls. White walls are probably the best wall color for making a space look bigger than it really is, more inviting, and a lot brighter.
Light bounces off of white, which makes your space look twice the size. You'll also find that white walls make a space look more chic and modern, and it's much easier to decorate with a plain white canvas. You now have the chance to bring some flair into your home with colorful throw pillows and some beautiful abstract paintings.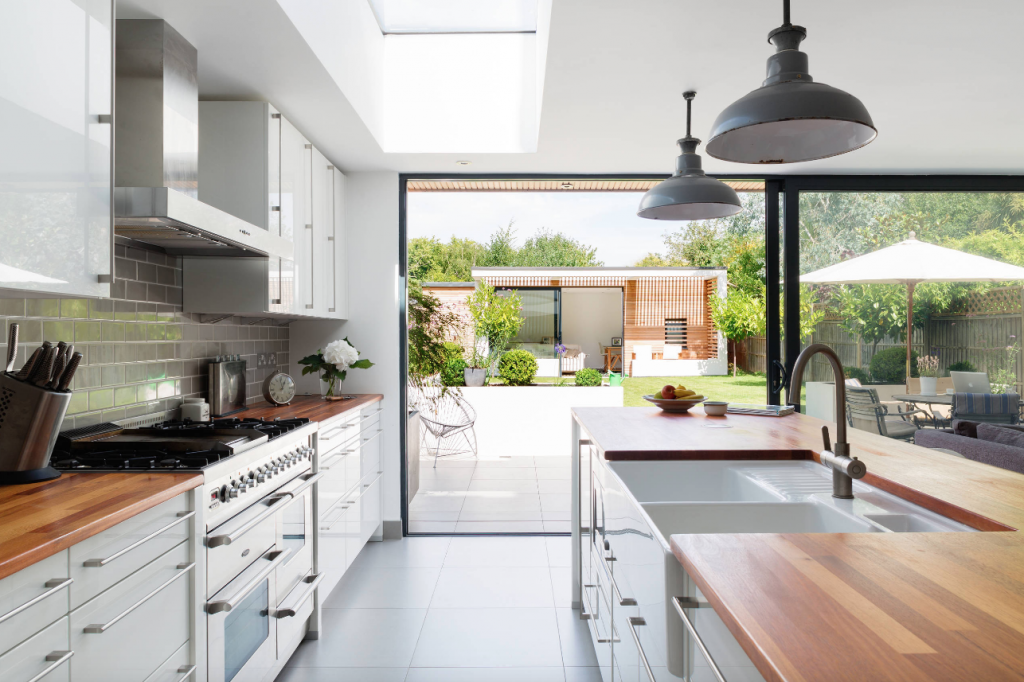 Photo by Granit Architects
Add Exotic Plants
Wherever you are (unless your Airbnb is in the alps), you'll want to make your space look like an exotic getaway for vacationers. Purchase some real exotic plants such as birds of paradise (which has leaves identical to a banana tree), monstera, ficus, sansevieria, and areca palm. All of these plants should be readily available in any garden store year round, and I believe even IKEA carries some of these plants in its garden section of the store. Avoid small plants and pots as it can look junky and makes cleaning a pain. Purchase larger plants and place them in large pots to make a beautiful exotic statement in your rental space.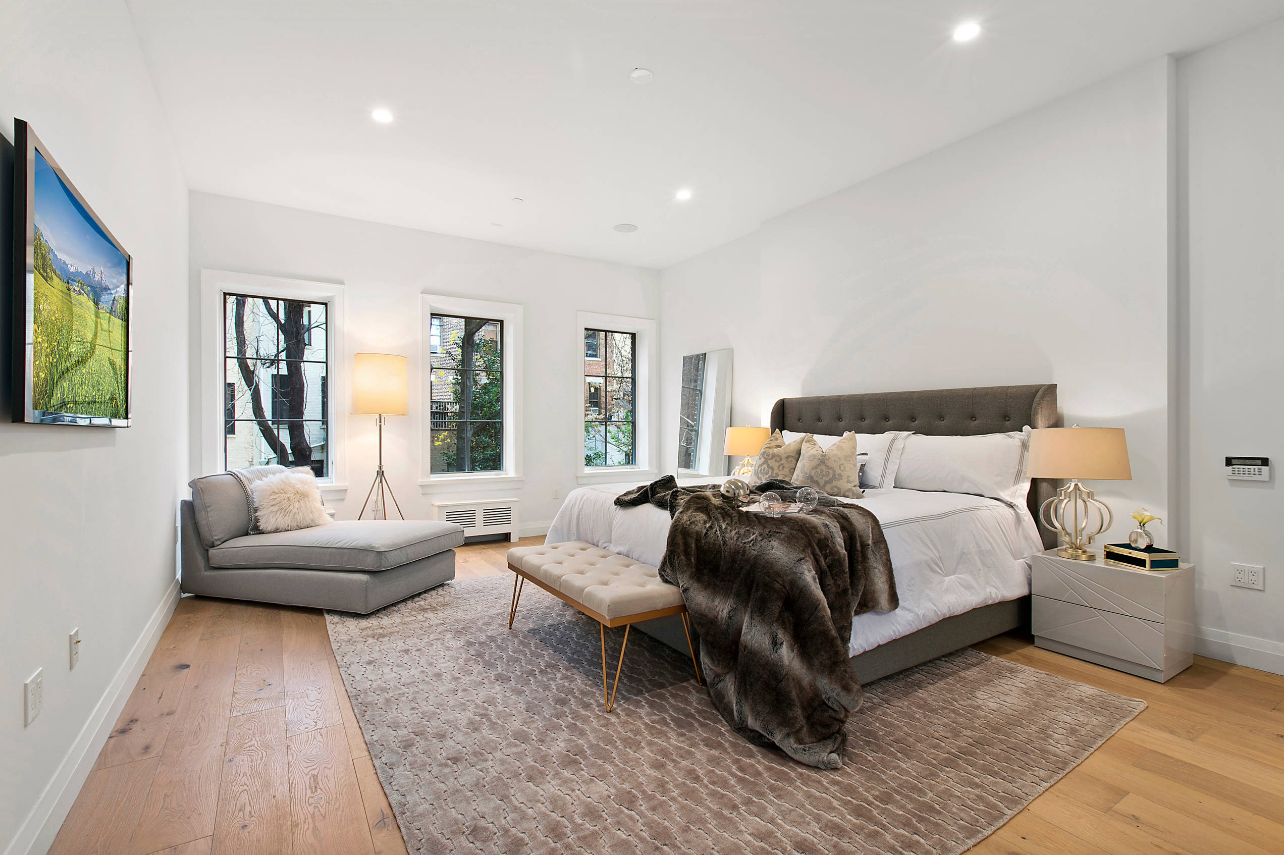 Photo by kimberly peck architect
Invest in Beautiful Flooring
The right flooring can make or break your Airbnb rental. If you have carpeting in your rental, you'll definitely want to take it out and invest in better quality flooring. Replacing your floors doesn't have to cost an arm and a leg; there are tons of laminate flooring stores that offer discounts and even tile retailers that have great sales and last minute deals.
Make sure to do some shopping around before you decide on purchasing anything. If you have wood flooring, you can definitely revamp it by sanding it down and re-staining your floors. Consider browsing Pinterest for some hardwood flooring inspiration, as there are tons of ways to dress up old hardwood floors with stencils and paint. If your flooring has potential to be revamped, consider taking that route to save some money and invest in something else.
Whether you have a large budget or a small one, make sure to keep in mind how long it will take you to pay off your Airbnb renovation. Expensive renovations can sometimes be pointless when the rental prices in your area are low, so try to find ways to save money and how you can make your space look beautiful without investing to much money!