Backyard Upgrades That Will Tempt Your Kids to Go Outside to Play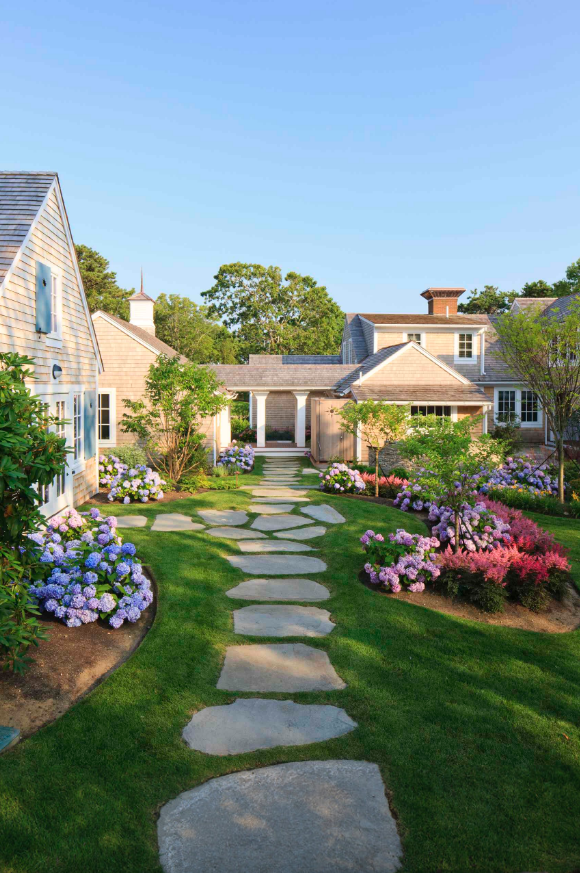 Here are some fun backyard updates that will get your kids playing outside all day long!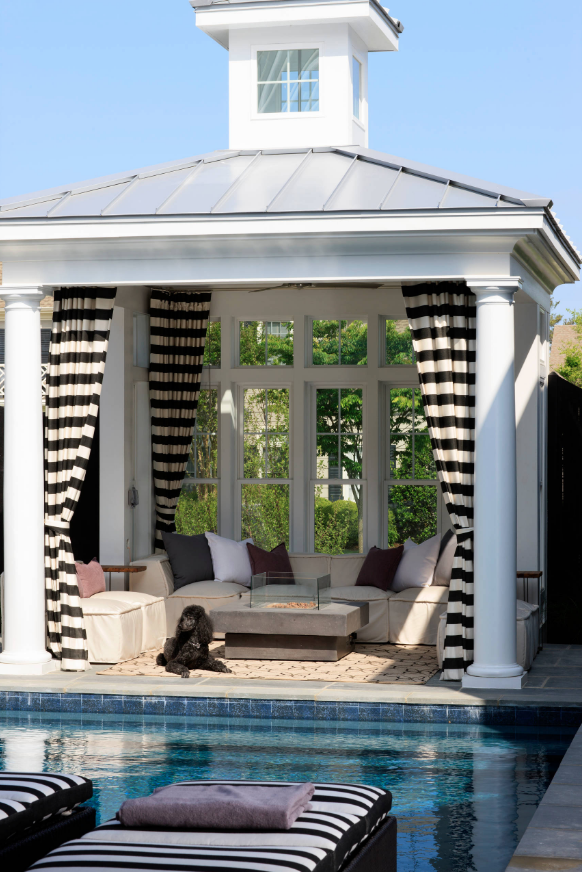 Photo: OPal LLC
When you were young and on summer break from school, you probably spent hours riding bikes around the neighborhood with your buddies, hanging out at the local community pool and building forts in your backyard. Now that you're a parent, you might be dismayed to realize your kids would rather defeat bad guys in video games and text their BFFs on their smartphones than play outside.
If this scenario sounds all too familiar, go take an honest look at your backyard. If it's not exactly beckoning kiddos to come out and play, it might be time to make some upgrades to entice your children to get off the couch and out into the fresh air. With this in mind, check out the following ideas: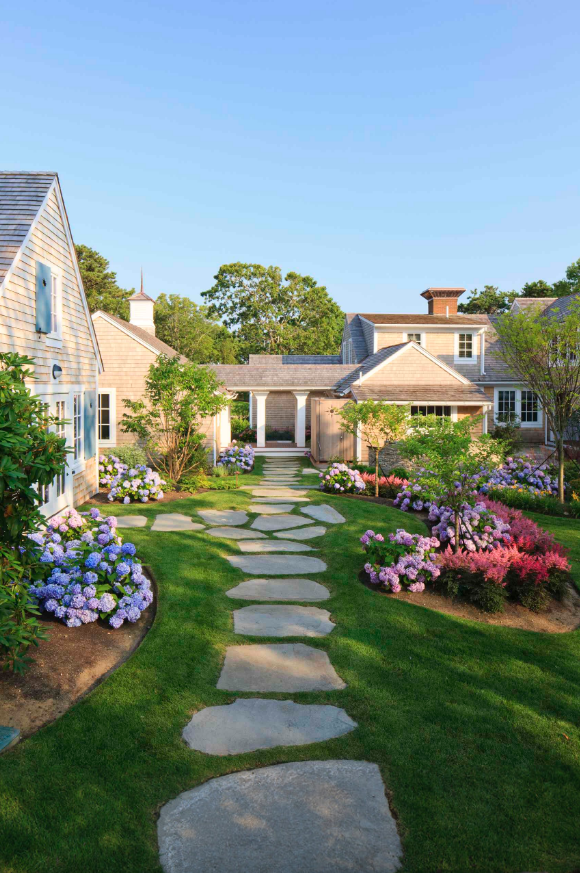 Photo: Via Houzz
Add some Lighting
If the temperatures during the day are simply too hot for the kids to comfortably play outside, then make your backyard safe for nighttime activities by adding lighting. For example, you can purchase strands of globe lights and string them from your patio posts to a tree or two. To keep little ones safe when they are running around in the twilight, install pathway lights to light up walkways and garden areas. Once your yard is more well lit, invite your kiddos to join you for a game of cards or a board game under the stars, or host a nighttime ice cream sundae party at your outside table complete with plenty of gooey toppings and sprinkles.
Photo: Via Houzz
Spring for a Trampoline
If your kids have been begging you for a trampoline and you are comfortable with the idea, you can make their jumping dreams come true by investing in one. Nationwide offers some helpful tips on the best spot for a trampoline in the yard; for example, find a clear and flat area that is away from clotheslines, fences and trees and place it on a cushioned surface like flat grass or an area that you cover with bark or sand. Review some basic safety rules with your kids and advise them to go easy on the fancy gymnastics moves.
Buy a Bunch of Crafts
If you are hesitant to let your kids go all out with arts and crafts inside the house due to paint and glitter spilling all over, then let them channel their inner artists out at a picnic table. Take them shopping in person or online and let them choose some crafts that they'd like to try; Etsy has a ton of really fun options including the glass magnet kit and the unicorn kit. You could also buy a plain DIY cornhole game and then take your kids to the local craft store to buy paints, stickers and more to decorate the gameboards however they want. Once the cornhole game is completely painted, stickered and sequined, challenge your kids to some friendly competitions.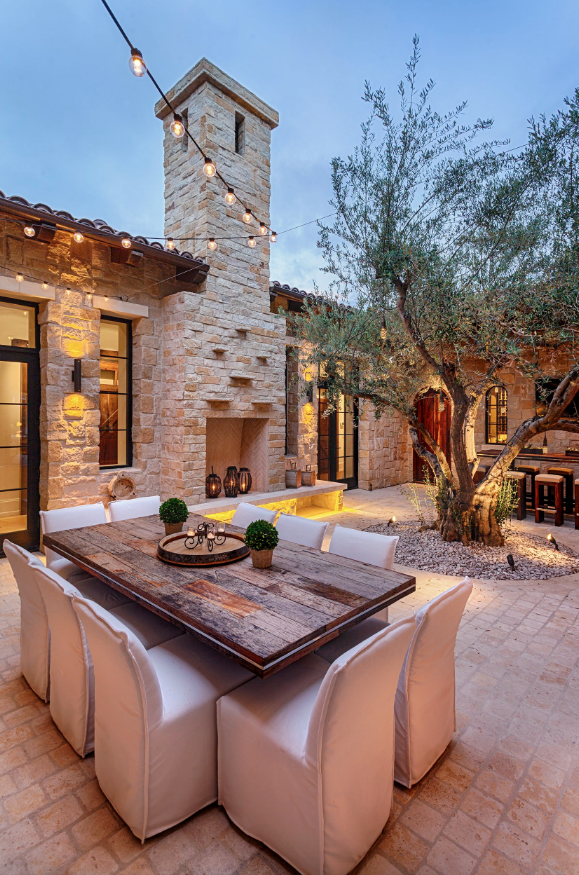 Photo: Via Houzz
Outdoor Games and Equipment
You can also ask your kids what games and/or equipment would entice them to go outside. If they have asked for a swing set and you have money in the budget, spring for a basic metal one like you might have had when you were younger or a spendier wooden version. Other ideas include a badminton set, chalk paint for creating huge hopscotch boards on the grass and the old fashioned but oh-so-fun slip and slides.
Fortunately, it is probably easier than you think to entice your kids to go outside and play. By investing in some basic lighting and allowing nighttime games, to buying some special outdoor equipment or some basic craft kits, your kids will soon be requesting to go outside, instead of asking if you know what happened to the remote.