The Phases Of An Interior Design Project
Are you planning on redecorating your home! Keep reading these important tips before you begin your redecorating project!
Photo: Alvarez Homes
You've just purchased a fresh home, and now you're ready to tackle the insides and create your interior design dream. You've watched countless HGTV reality shows and can't wait to pick out backsplash tiles for the kitchen, discuss accent pieces for the living room or choose a chandelier for the front entry. Before you get too ahead of yourself, it is essential to understand the phases of an interior design project and what you can expect from a design agency.
Step #1: Consultation And Programming
Initially, you'll meet with your interior designer and discuss your needs, goals, must-have items, favorite colors and so on. This is the same phase that will address the budget. If you've just purchased your home, remember to break out that mortgage calculator again and factor in the payments you'll be making on your home. You don't want to stretch yourself too thin in the design process and have trouble making mortgage payments!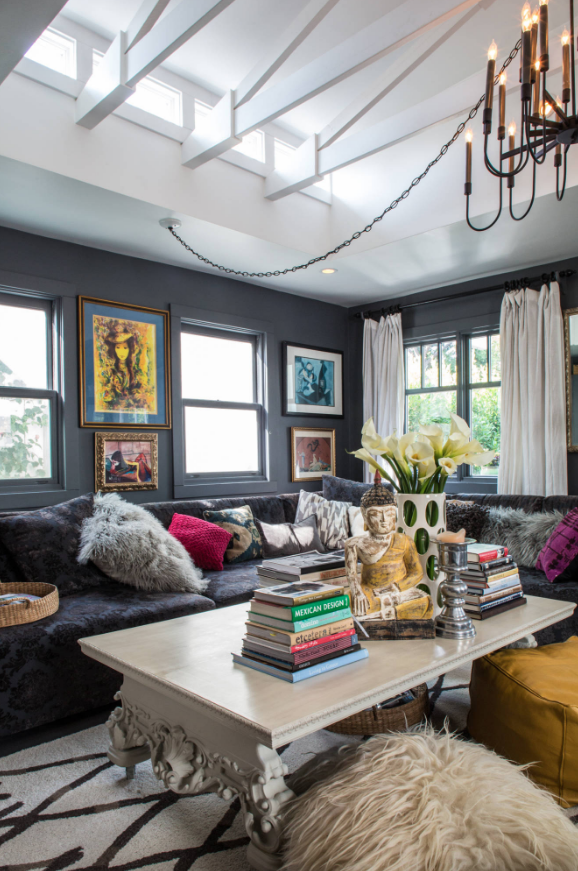 Photo: Christina Karras
Step #2: Schematic Design
Once the consultation is done, a budget is talked about, and a plan is set in motion, your designer will come back to you with a schematic design. This will help you picture how furniture will be arranged, what renovations (if any) need to be made, how the flow of the house will function and more. Your designer may have some initial furniture/design options to suggest, but these are very preliminary and usually just designed to show you what the space could look like. Clients and designers will often negotiate on the schematic design for a bit.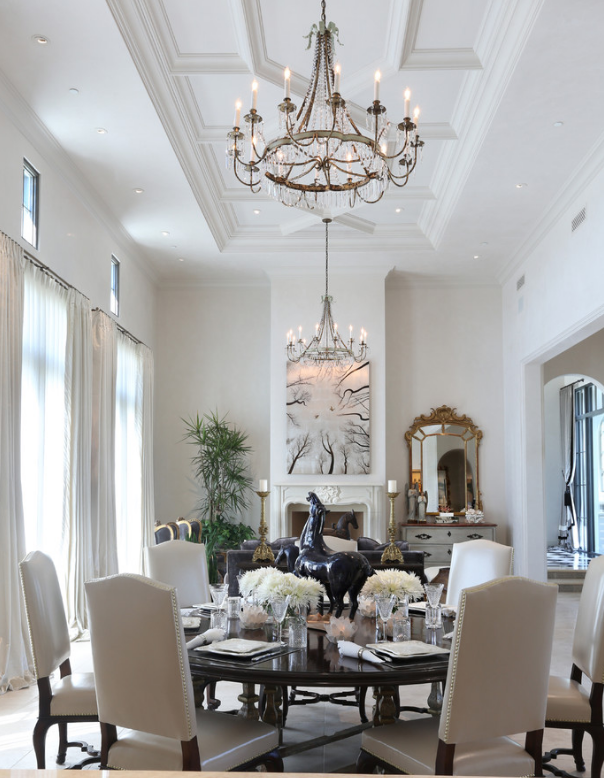 Photo: Salcito Custom Homes
Step #3: Design Begins
This is the phase that they highlight in your favorite home design shows. This is where colors, fabrics, finishes, materials and other considerations are chosen. And, it is where you begin looking at furniture, accents, appliances and other physical objects to fill the space(s) with. Estimates are drawn up to determine what the cost of all of the design elements will be. Again, there will be lots of back and forth negotiating between client and designer before a final design is agreed upon.
Step #4: Construction Considerations
Even if you aren't making any major renovations, you still have to consider looking at who is going to install new light fixtures, apply paint or put down new flooring. In this phase, you and your designer will look at possible contractors for the job. Some designers have contractors in-house to handle this work. Otherwise, you may have to shop around and accept bids/estimates from many different contractors. This phase is more tedious if there is a lot of contracting to be done.

Photo: Houzz
Step #5: Final Finishes
This is the last day or last couple days of the interior design process. The final few appliances are installed, construction wraps up, the new floors are swept, furniture moved in and so on. This is the day you've been waiting for because you can finally see all the fruits of your labor and planning paid off.
Conclusions
With the interior design process completed, there is nothing left to do but put your feet up in your brand new layout and enjoy your fresh surroundings, before calling all your friends to show off your new pad, of course.