Must Read: Do's and Don'ts of Tile and Grout Cleaning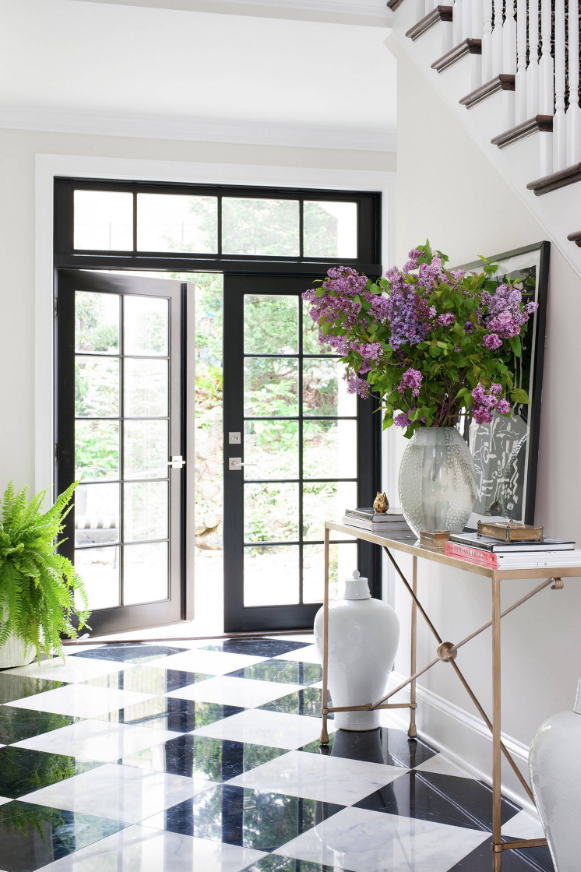 When it comes to flooring in your home tiles are an elegant & durable flooring choice and long-lasting choice.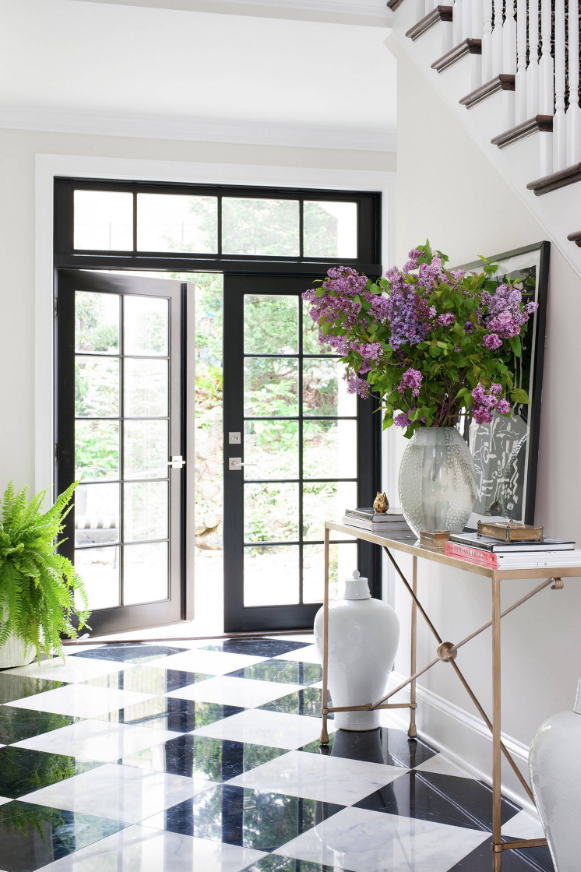 Photo: Erika Bonnell Interiors
Tiles can be reasonably priced and offer a lot of benefits that enhance the appearance of a room in the home. However, it takes a little effort on a regular basis to increase the life of your tile floors to keep looking clean. Due to a lack of experience and knowledge can make the tile cleaning process harder for ourselves. Moreover, using improper cleaning chemicals can degrade the tiles instead of cleaning and maintaining them.
That's why we have mentioned few precautions that you should consider in order to avoid problems and get the best results. Take a look at the list that walks you through the most common do's and don'ts of cleaning your tile and grout.
Cleaning your tile properly is a matter of taking the right approach and using right materials: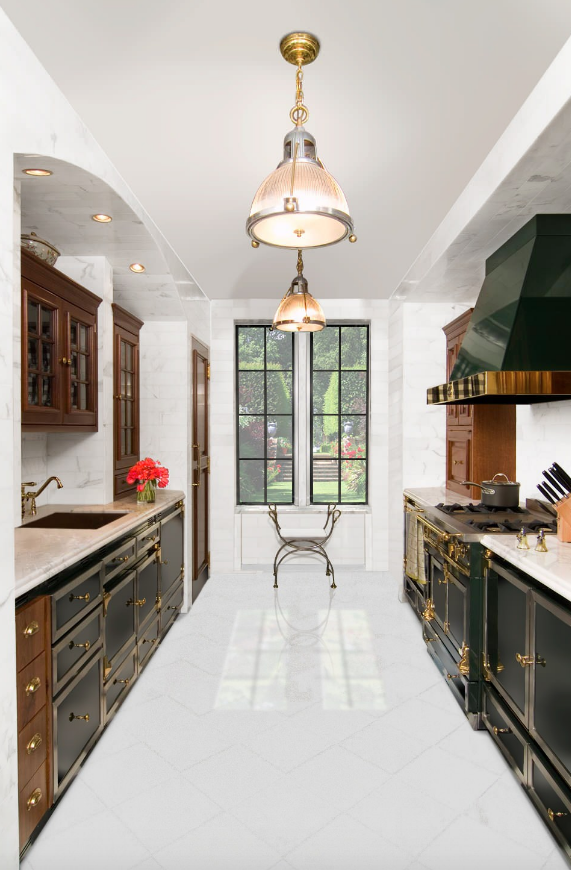 Photo: Progressive Solutions
Clean up Spills Immediately 
Some Tiles can have porous properties that can make unattended spills a big problem. Spills will seep into your tile, can cause discolor in your tile and grout. Some coffee spills, tomato spills and oil spillages may stain if they are not removed, some tiles have good sealers and others have poor sealers which can leave stains such as these ones. We suggest cleaning those spillages up immediately.
Frequent Mopping and Sweeping
Tiles are an elegant flooring option addition to any home and bring a touch of style and class to your interior decorating. However, dirt dust and general grime can spoil the welcoming ambience. To prevent damage to the tile & grout, make sure to vacuum and mop your tiles regularly. The experts at Bensons Cleaning Services advise using hot water to remove grime from the tiles and also dries a lot faster. Moreover, twice a week vacuuming and light weekly mopping with hot water will not only extend the life of your floors but make them look great too.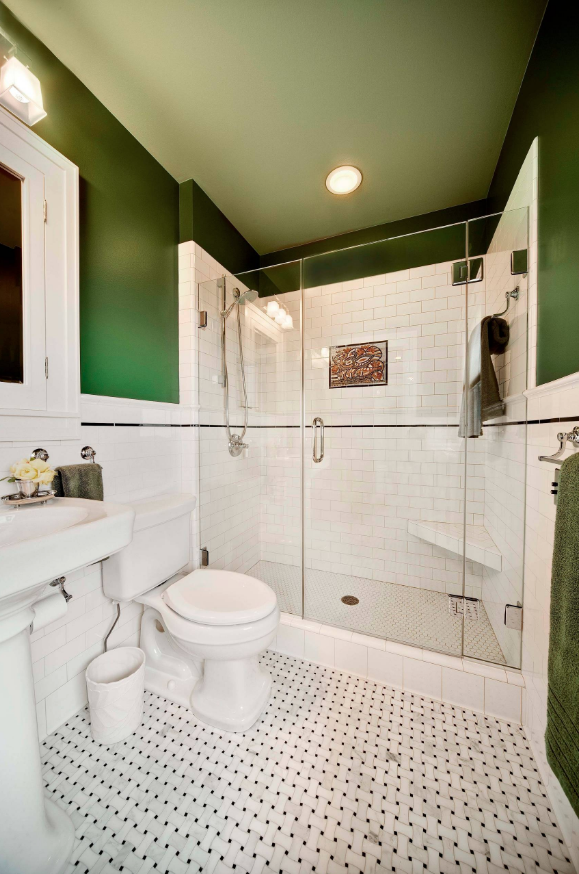 Photo: Architectural Building Arts, Inc.
Seal Your Tile
Inspect the sealer frequently to make certain it isn't peeling away from the tile surface. In the same manner, sealing will protect your grout from wear and tear and damage. Plus, offers more stain protection.
Use Soft Cleaning Cloths and Mops
Abrasive scrubbing powders, steel wool or any other scrubbing material can scratch or damage the smooth surface of your tile and grout. Use soft cloths and sponges for cleaning. Try using neutral products.
Ventilate Area
Before you start to clean your tile and grout with chemical solutions, it is necessary to ventilate the area to prevent the inhaling of any unhealthy chemicals and to dry the floor as best you can.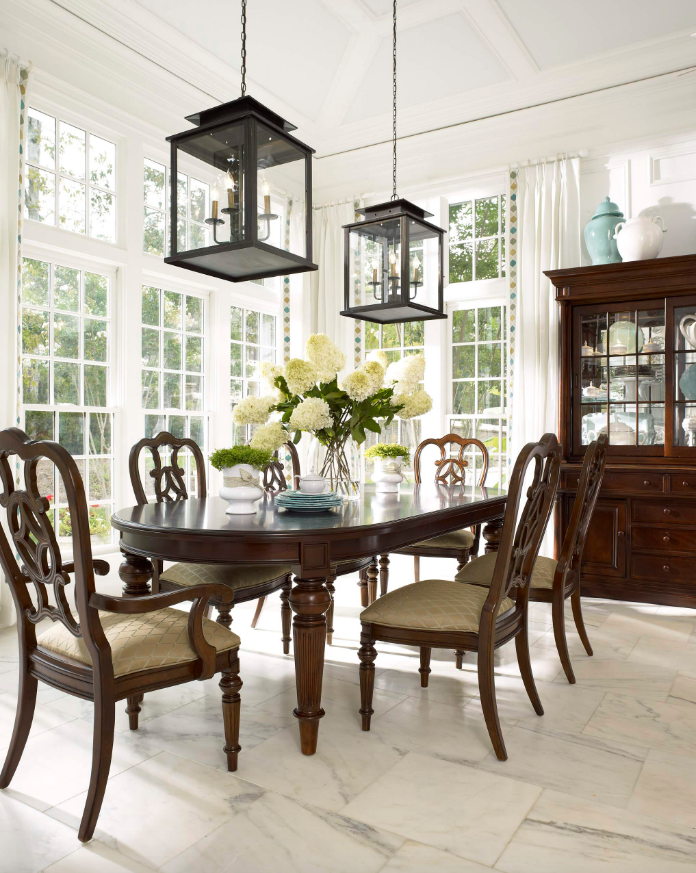 Photo: Laura Hardin
Use Furniture Protectors
Tile is hard, but when enough force is exerted on it can chip or crack its surface. Use furniture protectors on the bottom of table legs and chairs and also on the bottom of potted plants to protect tile surfaces.
Use Door Mats
Placing a door mat inside and outside of your home will catch most of the grime and dirt before it enters into your homes and ruins the look of your beautiful tiles.
Using Colored Cleaners
Never use colored cleaners. Tile can easily absorb color from cleaning solutions because it has very tiny pores. With the passage of time, they can discolor your tile and grout. So, use clear solutions for cleaning tile and grout.
Over Wetting the Tile
Overly wetting the tiles can in some cases stain the grouting over time, we strongly advise using hot water with a mop or microfiber mob head to ensure the floor is dries quickly.
Conclusion
Cleaning your tile and grout on your own can leave you exhausted and sore, which is why you should hire professionals to do the cleaning for you. Whether you are looking for carpet cleaning or tile and grout cleaning services in Adelaide, always look for experienced and certified professionals for better results and experience.
The main difference is most cleaning companies use truck mount machines when pressure cleaning of your tile and grout, they may have different methods of cleaning however the best option is to test the tiles determine what type they are, then mop the particular product onto the tiles, scrub the floor with a special tool which works the product into the tile & grout breaking the soiling on the top surface down, we then start our truck mount machine and use a sx12 tool at 900-1000psi to clean the tiles, all the grey water goes back into the holding tank in the van. The tiles dry very quickly as we place air movers in the room and also mop them with a microfiber mop leaving no streaks at all.
If you think we missed out on something or you have any tips or suggestions feel free to write us in the comment box below.