5 Cheap Ideas to Re-Vamp Your Bedroom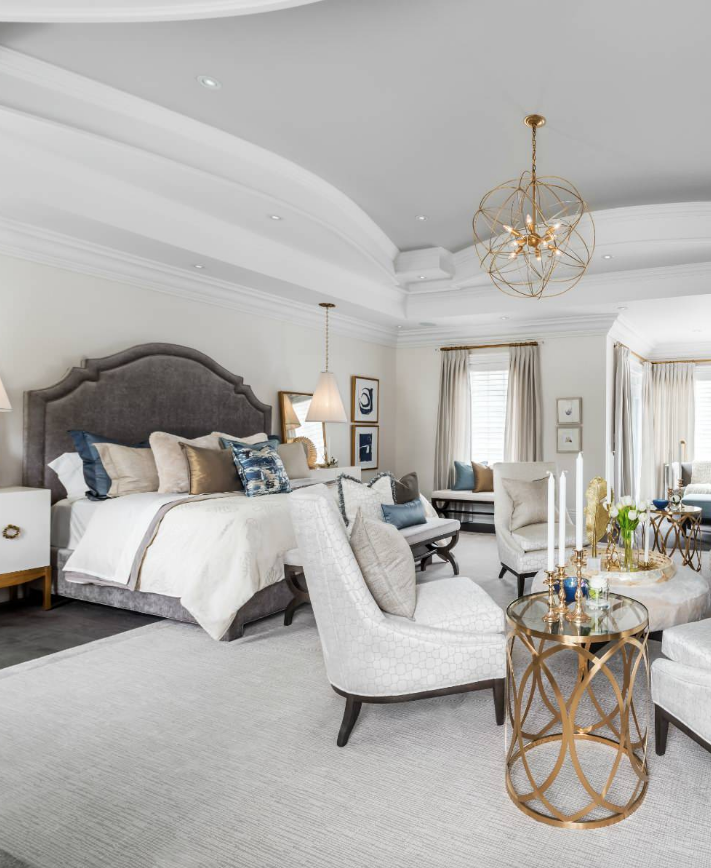 Your bedroom is supposed to be your haven. While you may not spend a great deal of time in there (or maybe you do), it's still a place that should be designed to bring you comfort and relaxation at all times!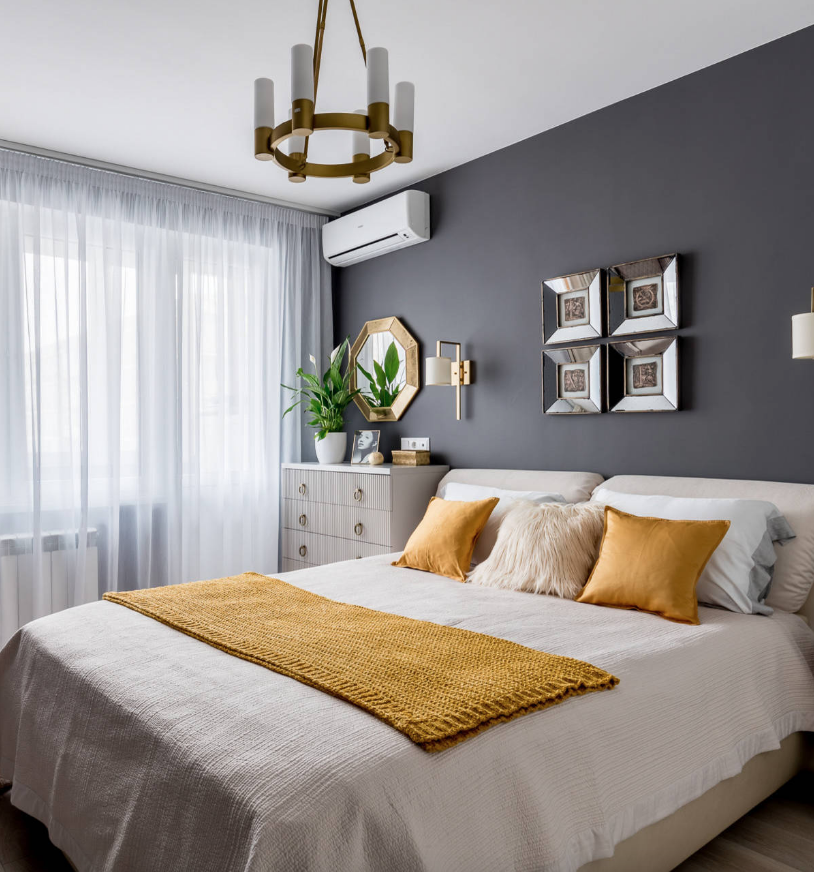 Photo: Houzz
However, sometimes you just don't have the budget to give your bedroom a complete makeover, and that's totally okay. In fact, there are a variety of ways you can re-do your bedroom and still have money left over for your necessities. Check out these five cheap ideas to re-vamp your bedroom.
1. Paint
Painting is one of the cheapest ways to bring new life to your bedroom. You can get a gallon or two of paint for a reasonable price at your local home improvement store, and just changing the colors of your walls will make a new statement. Plus, painting is something you can easily do in a day, so it's not like you'll have to undergo weeks without your bedroom just to get this task accomplished.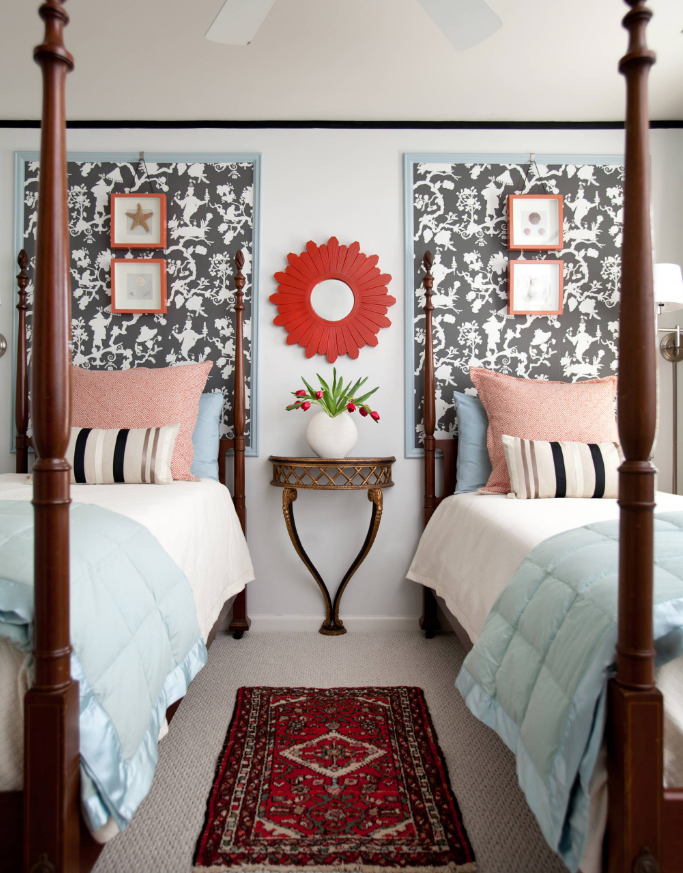 Photo: Rachel Oliver Design, LLC
Aside from just painting the walls in your bedroom, you can also paint the fixtures for a cheap upgrade. For instance, if your lights or handles are a brass finish or something that you simply don't like, you can spray paint these a different color to give your room an upgrade. You'll be instantly happy with the results and it will be way cheaper than buying all new fixtures for your room.
2. New Bedding
Changing out the bedding on your bedroom set can be a cheap way to get a new look, especially if you choose one that complements the new color you just painted your walls. In fact, opting for duvet cover sets can be much cheaper than buying entirely new bedding. Plus, you can swap out the duvet cover regularly to give your room a new look all the time. Just be sure to shop around in order to find the best price for what you're looking for.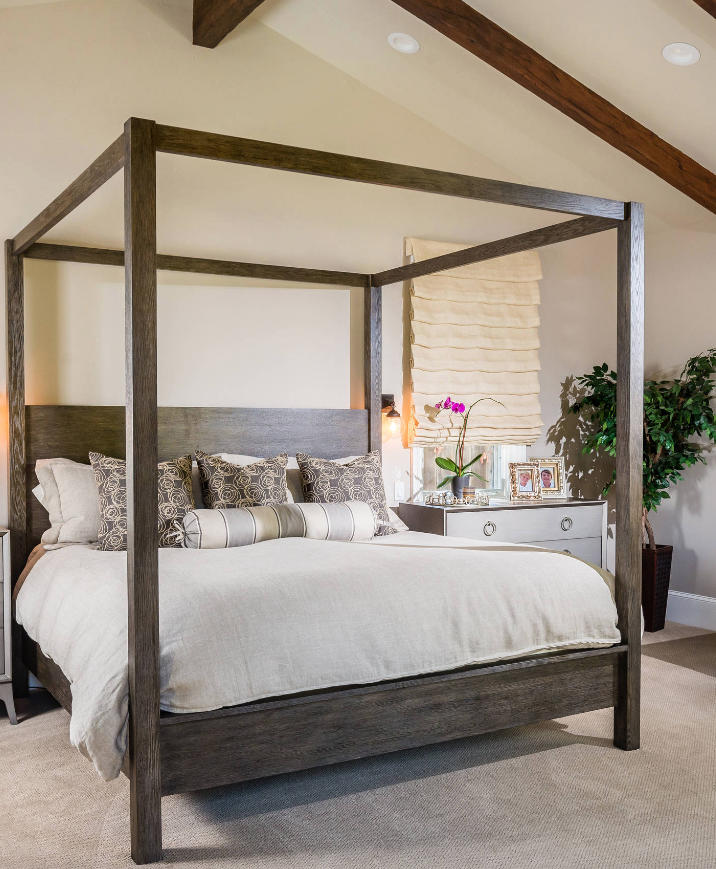 Photo: HKW Designs, Inc.
3. Upcycle Your Furniture
Getting new bedroom furniture can be another great way to give your space a new look but buying a new bedroom set can often be extremely expensive. Instead of wasting that money, why not look for ways to get furniture on the cheap? For instance, you can upcycle your current furniture by giving it a new coat of paint, swapping out the fixtures, or even just moving furniture from one room to another. It's also a good idea to peruse online sales sites like OfferUp or Craigslist and see if you can find a local neighbor selling furniture for a cheap price. Sometimes you can find a great deal, and with a little cleaning or a new paint color, you can turn that item into something perfect for you.
4. Move Furniture Around
If your bedroom has had your furniture in the same place for years, simply moving your room around can give you a new look you love. Take some time to play around with the items you have and the space you have and see if you can configure the furniture in new ways. Maybe moving your bed to another area will give you more space, or maybe it will simply create better functionality to the room. Doing this doesn't cost you any money, and it can be a great way to give your room a much-needed facelift.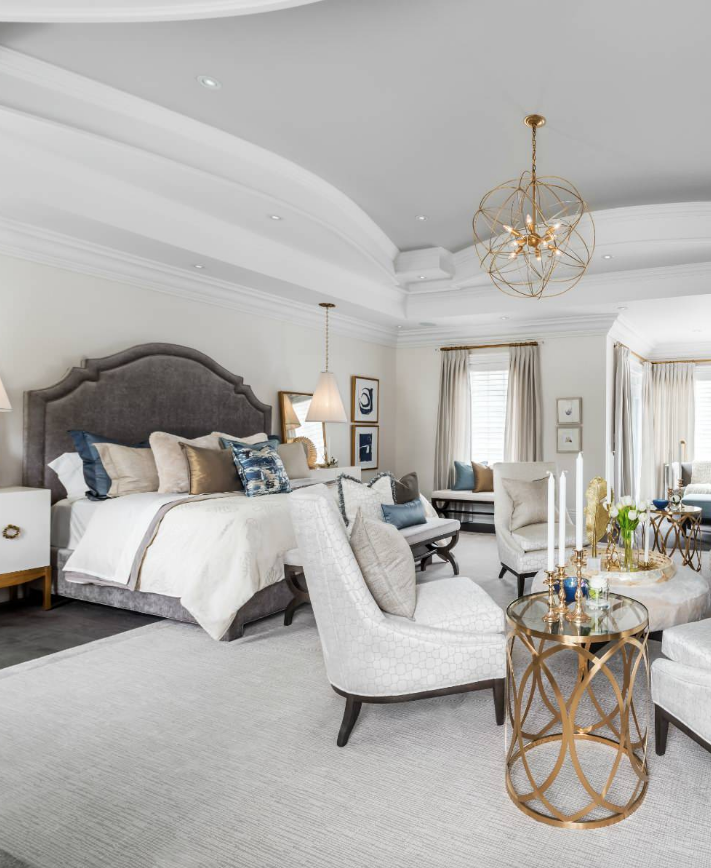 Photo: Mouldex Exterior & Interior Mouldings
5. Wall Décor
Adding new wall décor to your room can also enhance the look, and wall décor is something you can find for cheap. In fact, instead of buying something at a local store, you could also opt to make something yourself. After all, this will be much cheaper, and you can take pride in knowing you creating something that gives your bedroom a new look. Peruse the internet for some great DIY décor ideas and see what you can make. Plus, this is even better if you can do so by choosing items you already have around your home, as then you won't have to spend any money.
Giving your bedroom a new look is a great way to make your space more functional or relaxing, and it can make you more excited to go to bed every night or spend more time lounging in the room. If you're on a tight budget, using these tips will help you create the best space for your bedroom without taking on new debt or spending money you don't have.