TV Cover Ups – Hidden TV's, Art Solutions & Hidden Cabinets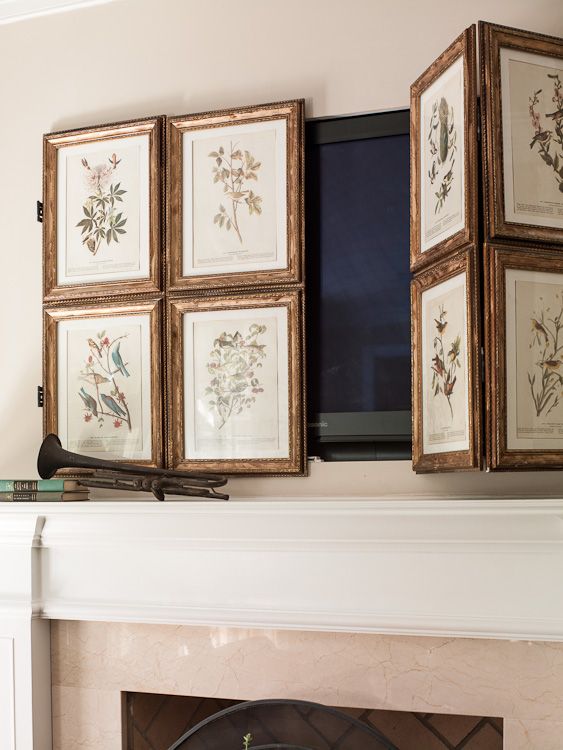 Hide your television away with these ingenious decorating ideas!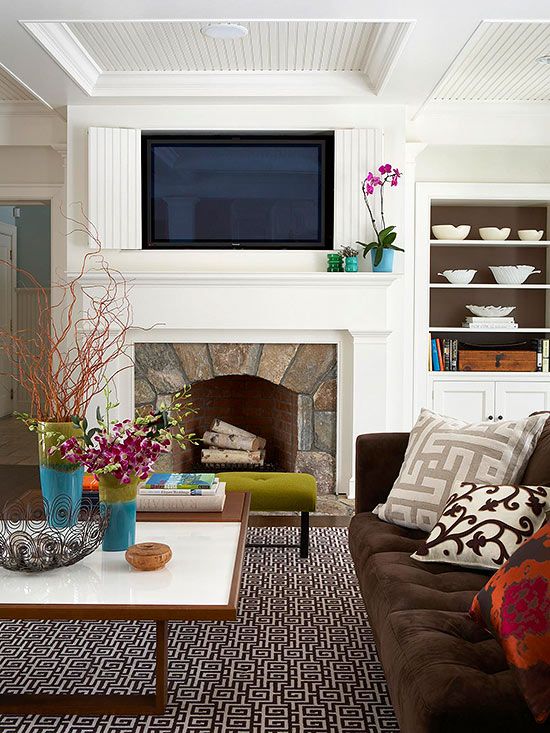 Photo: BHG
You may not be so thrilled at showing off your television, and you may actually realize that televisions ruin interior decorating. Here at Better Decorating Bible we are more traditional, and like to keep our televisions hidden away. There are some people that love to flaunt their large televisions, and then there are those that like to cover them up and let their amazing decorating sense take center stage. Whichever you decide, a television cover up is one living room essential every stylish home should contain.
Here are some smart and most importantly easy, decorating ideas that you can do to hide your television out of sight!
Mirrored Television Cover Up
We all know how mirror panels are all the rage at the moment, especially propped up over your mantel! This is one smart and very stylish way of cover up your television. These mirrored panels were made to fold out at the sides and then fold over to hide away a big black box in style!
You can easily make something like this at home yourself, with minimum wood working skills. All you need is a few pre-cut wood boards, some hinges, and pre-cut mirrored panels. Then, you can make your mirrors look even more chic by antiquing them with the various mirror techniques there are all over the net. But before you go installing any television cover ups, make sure your television is securely installed. Consider purchasing one of those tv lifts, that will ensure your tv is always in place.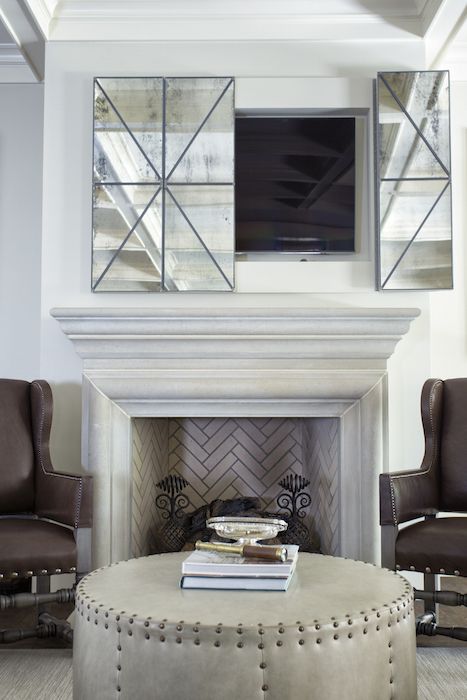 Photo: Sitehouse.net
[perfectpullquote align="full" cite="" link="" color="#fa3459″ class="" size=""]This mirrored panel is one of my favorite TV cover up ideas! Not only does it look glamorous and stylish, it's also a super practical way to cover up a large black television![/perfectpullquote]
Picture Frame Artwork Cover Up
If you have a romantic shabby-chic home, this picture frame cover up makes a super cute way to hide your television without sacrificing practicality for style. The romantic, botanical prints can easily be found online and printed out, making this a budget DIY project. All you need to do is find eight pretty frames that match your decorating and attach them together using hinges to make foldable panels.
A lot of these television cover up projects can be made simply with supplies you already have around your home. Whether it's a bunch of old picture frames you took down long ago, or even a salvaged wood picket fence, making a TV cover up should definitely be one of the cheapest DIY projects you've ever done. Put long forgotten supplies and decorative items to good use and repurpose where you can.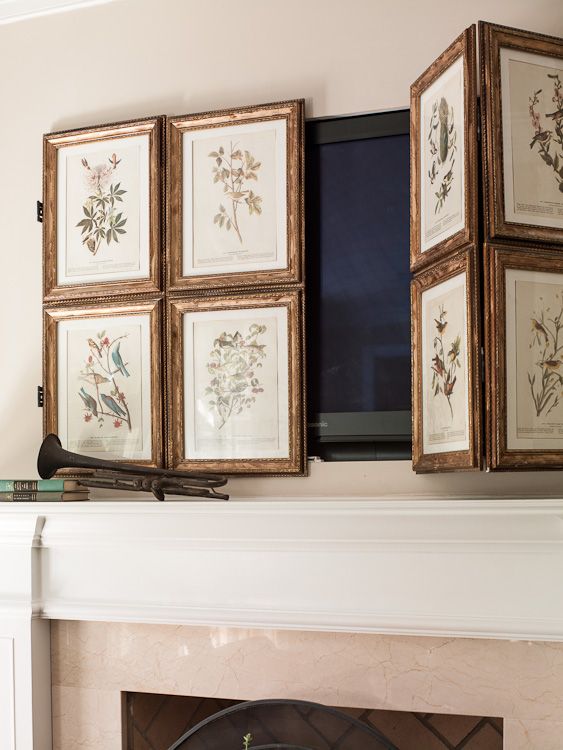 Photo: Home Talk
Sliding Barn Door Cabinet Above the Mantel
Great for a country style home, these sliding barn doors installed right above your mantel to cover up your television are beautiful! The best way to approach your television cover up idea is to create something that already goes with the rest of your home. These sliding barn doors complement the rest of the home and match, using the same color wood, wood panelling, and style.
If you're like me, I love to hide away the television when guests come over. They came over to socialize not watch television with me, right? A TV cover up is a great way to pretend that the television is not even there, hence avoiding temptation to turn it on and tune out. To increase socialization when guests come over, you may also want to turn your sofas and chairs towards eachother instead of toward the television.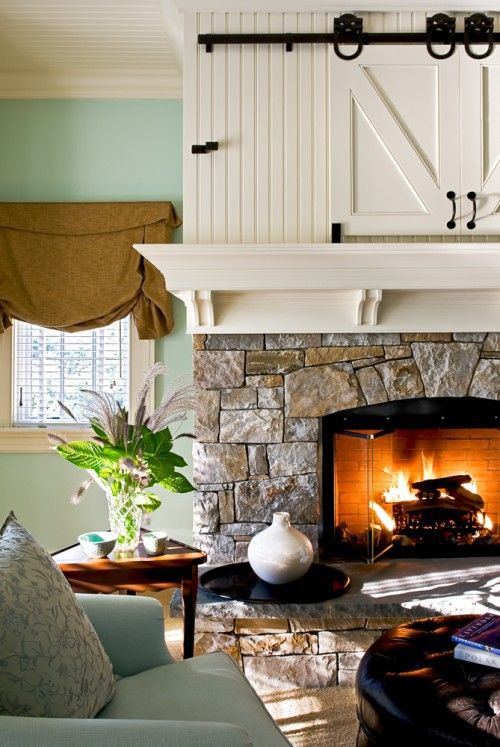 Photo: Driven By Decor