5 Essential Tips for Selecting Beautiful Bedding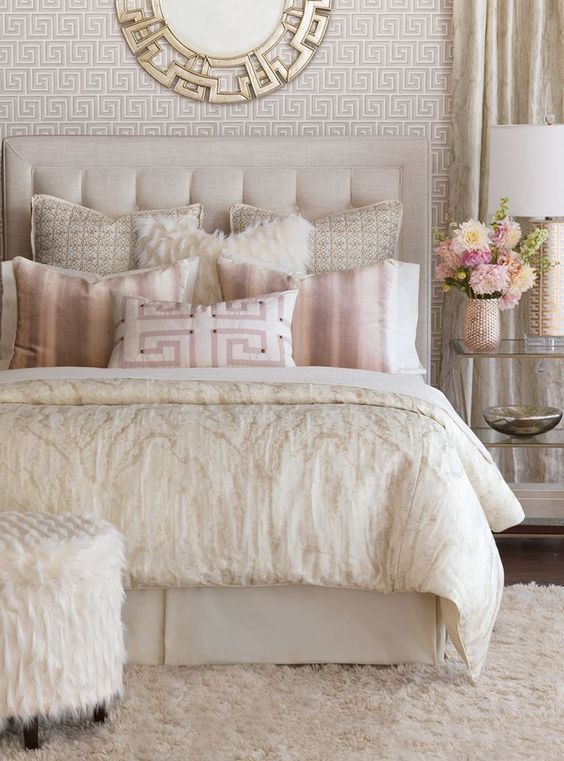 It's time to change the look and feel of your bedroom with a new bedding set. Selecting the style, pattern, and colors that perfectly match and enhance your bedroom is no simple task. There are thousands of different combinations to choose from, it's understandable if the task has you feeling a bit overwhelmed.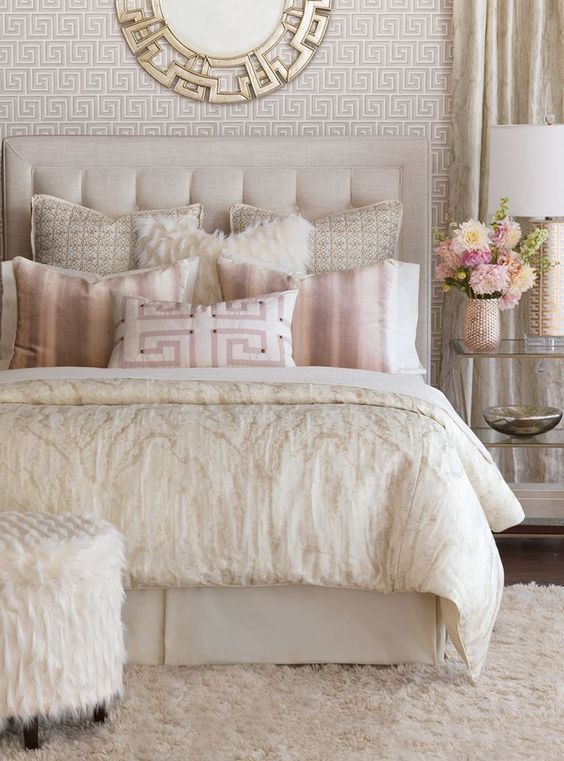 Photo: Shveta Virmani
Make your decision easier by reading through these five essential tips for selecting the ideal bedding set.
#1 Don't Be Cheap, Live a Little
You work hard for your money, we understand this. Spending big on a bedding set may just not feel right to you. However, consider the following fact; We spend one-third of our lives between the sheets, don't you think you deserve to treat yourself and make this life experience something worthwhile?
Cheap bedding will feel scratchy and uncomfortable, ruining your rest. Don't wake up feeling tired, wake up to the comfort of luxury and start your day with a smile. Need some bedroom decor inspo? Check our this post on bedrooms for the glamorous only!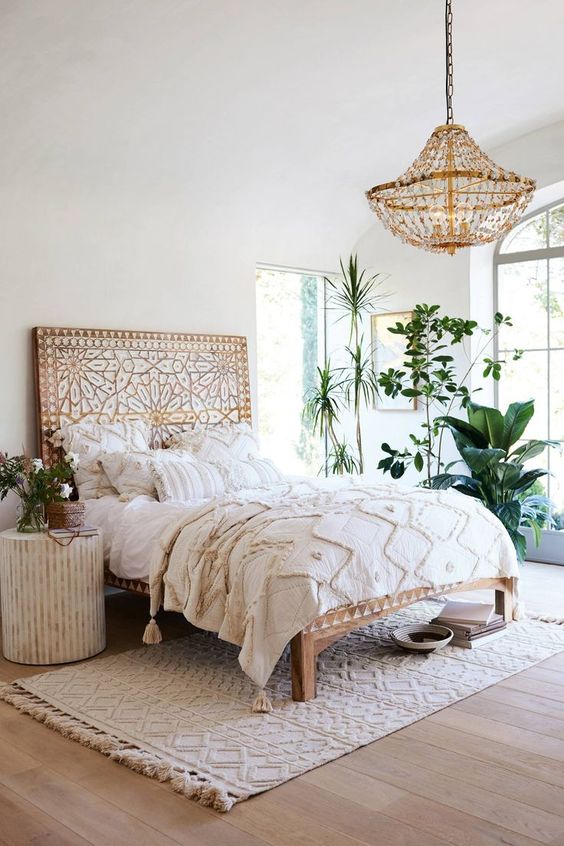 Photo: Anthropologie
#2 Thread Counts Matter
High thread count fabrics are a must if you live in colder climates, while lower thread counts suit warmer conditions. Thread counts are measured by the amount of vertical and horizontal threads in a square inch of fabric.
[perfectpullquote align="full" cite="" link="" color="#f70f51″ class="" size=""]BDB Tip: High threads counts above 400 will feel luxuriously soft and incredibly durable giving you a bedding set that will last for years. Lower thread counts below 200 are light and airy, however, be careful in selecting a brand that emphasizes quality.[/perfectpullquote]
#3 Some Texture Perhaps?
Pintucks and ruching are some examples of textured design in bedding. If you find that your duvet cover and pillowcase are bland and boring, spice it up with some textured patterns to increase the visual effect.
Textured patterns work well on lighter colored fabrics such as whites and creams. The texture adds another visual component to the bedding that distracts from the plain color scheme.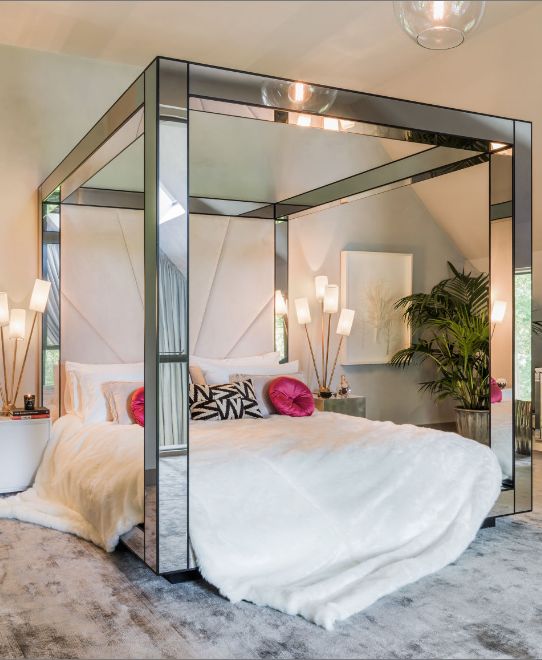 Photo: Harper's Bazzar
#4 Selecting the Right Accessories
For a chic decorating look, consider mixing and matching various colors, patterns, and styles with your accessories. For instance, you can blend dark charcoals with grays and navy blues. If lighter colors are your thing, then consider blending whites with tan and cream colors.
[otw_shortcode_quote border_style="bordered" background_color_class="otw-pink-background" color="#ffffff"]Mix checks with lines, or floral designs with solid colors, the choices are endless. We recommend that you keep it a simple as you can, focus on two or three colors and two patterns at most.[/otw_shortcode_quote]
Shams, throw pillows, and velvet throw blankets are some examples of bedding accessories you can add to your stylish duvet and the rest of your bedding to improve the look and feel throughout the room.
#5 Tie it Down
Don't you just hate it when your duvet moves around inside the cover? Waking up to a thin spot inside the cover that has no duvet between it is no fun. Solve this issue by selecting a duvet cover that has tie-downs in the corners. Simply tie it down and never wake up to a thinned out duvet cover again. Keep in mind that your goal is to transform your space into a heavenly place to sleep and you'll do this by paying attention to the slightest details.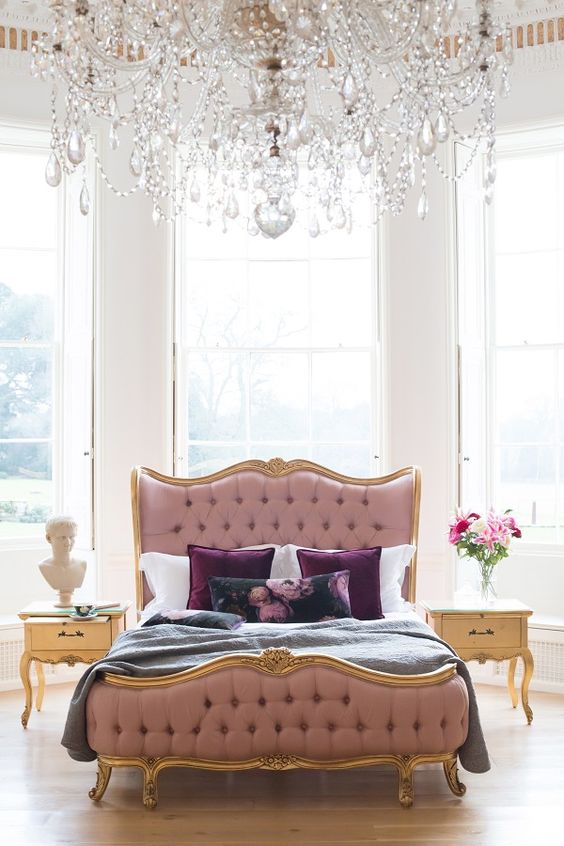 Photo: Dear Designer's Blog
Wrapping Up
For the best bedding and the widest choice, check out Vaulia bedding for unsurpassed quality at an affordable price. Your rest deserves the best, start every day feeling refreshed and renewed with the best bedding available.