Upgrade your home this spring with luxurious flooring for some serious design points! Keep reading to find out what's trending and how to choose the right type of flooring.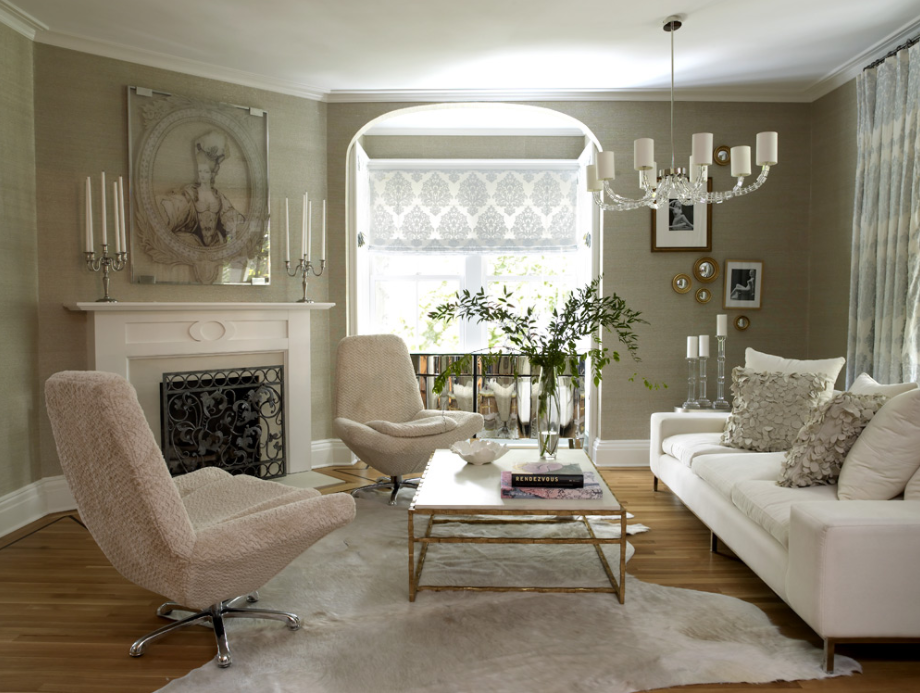 Photo: Lynne Scalo Design
There is something about spring that really makes us want to give our home a change. We are always looking for ways to revamp our homes, liven them up, and give them a fresh new start. What's a better way to bring some new life into your home than will new, luxurious flooring? If you are still stuck with old parquet flooring from when you first bought your home, or worse carpet flooring or vinyl – it's time for a serious makeover. Here are some designer-tested and approved flooring trends that we have been drooling about. Take a look:
GREY WOOD FLOORS
This trend is surprisingly still going strong and it looks as glamorous as ever! There is something special about grey wood floors that make them look quirky and versatile as ever. What's also so great about choosing grey floors is that they go with just about any decorating style or color scheme. I love the look for grey flooring, and a nice grey kitchen with gold hardware and accents. Such a modern, chic, and clean look for 2017.
-> Do you like monochrome too? Check out this post where I share my monochrome stripe addiction!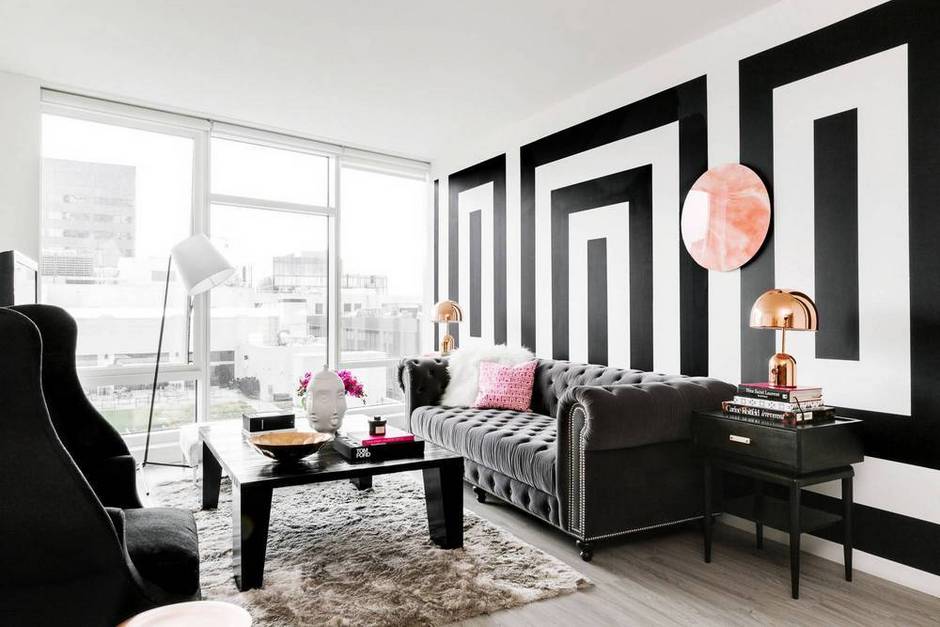 Photo: Domino
Bring some panache to apartment living by installing grey flooring and re-decorating in a black and white theme. This apartment featured in Domino magazine was designed by a fashion blogger that was determined to design a home that matches her style. Her striking geometric statement wall really worked well the grey flooring trend!
SHINY BLACK FLOORS
One of my favorite trends, black floors look glamorous and are very beautiful if you can up-keep with your cleaning. This is definitely not a trend you may want to follow if you do not have a good ventilation and air filter in your home – black floors show dust SO easily! There are tons of black laminate flooring options that you can choose from which makes these floors actually quite durable and affordable. Black flooring makes a home look like it's floors run for miles and looks beautiful with white walls for a monochrome look.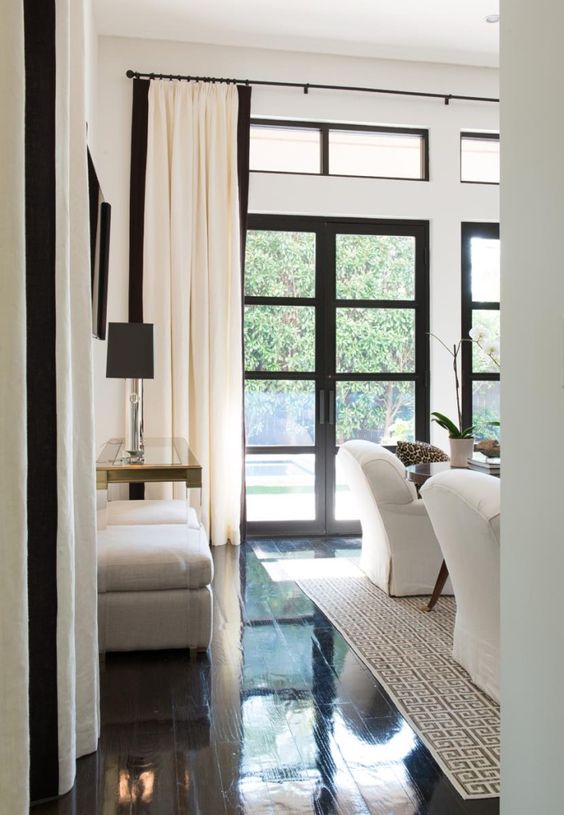 Photo: My Shabby Slips
WIDE PLANK FLOORING
Trying to make your home look bigger? A must-have trend when designing a small home is using wide plank flooring to visualize a larger space. This is one designer trick you really want to remember while decorating your home! Choose wide plank flooring for a modern, elegant and rich look to your home. Wide plank floors are definitely gaining steam in the design world for 2017 and are no stranger to attention. Manufacturers are only looking to make even longer and wider planks, which is why we think this trend will soon become a flooring staple.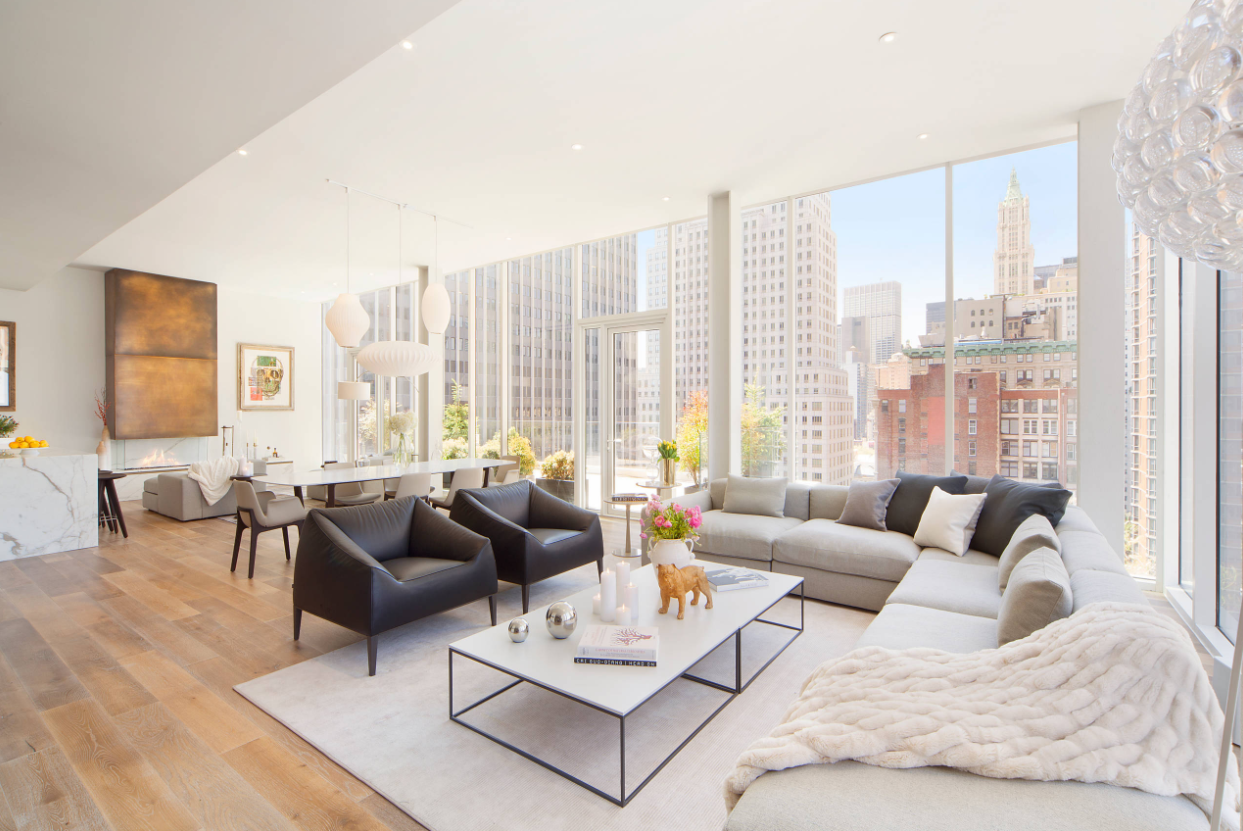 Photo: B Interior LLC
This modern New York apartment takes city dwelling to a other other level thanks to wide plank flooring. These floors really are a great way update your home's decor and put a rustic spin to modern decorating.
WOOD-EFFECT TILES
I love the look of wood especially when used all throughout the home. Have you ever looked in décor magazines and saw hardwood flooring used in the kitchen and bathroom and thought – just how does that work out? You can get that look without the worry of wood floors expanding, contracting, raising up and splitting due to humidity and temperature changes. Wood-effect tiles are just tiles with a wood design and real timber feel to them. There are easy to wipe-up, maintain and can last for years unlike wood flooring.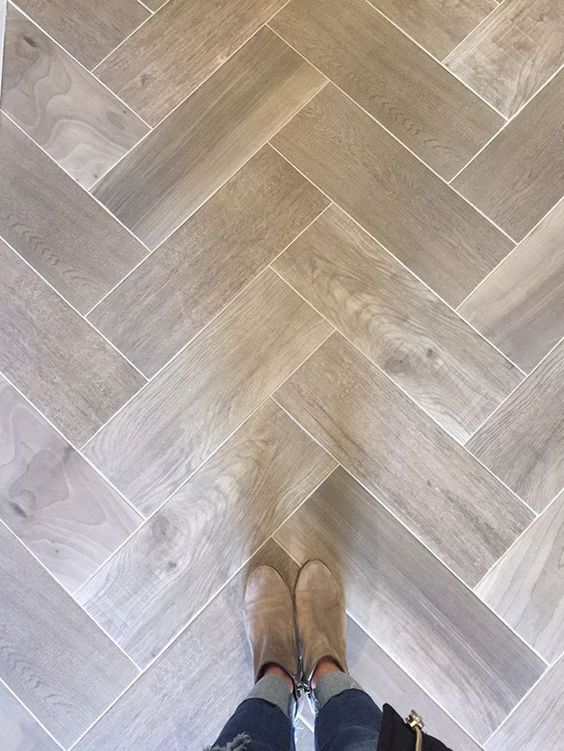 Photo: Little Green Notebook Blogspot