Instead of changing your hardwood floors, consider sanding and applying a fresh stain to make them look as good as new!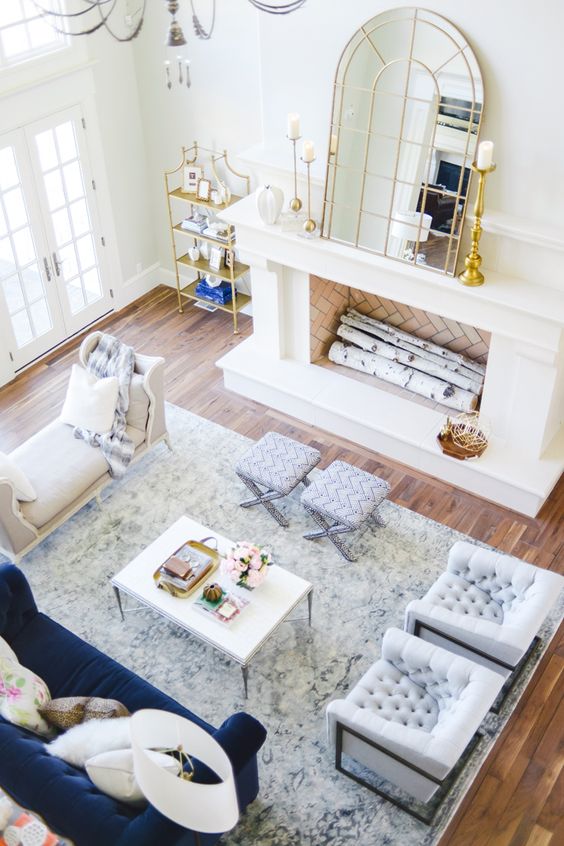 Photo: Blue Door Living

The floors of any house or office start showing signs of use after sometime. Even the sturdiest ones give in to the wear and tear they go through and thus might require improvisation. When it comes to hardwood type flooring, you can re-do these floors yourself or you can always hire a professional.This is a great flooring option to update your home without having to break the bank and a good decorating tip that goes a long way. There are tons of companies like Floor Sanding Brisbane can handle your floor makeover from start to finish, or you can look up some tutorials on how you can do it yourself.
Should you Hire a Pro?
Hiring experienced professionals to makeover your hardwood floors is a lot cheaper in the long run, then installing brand new flooring. These companies have extensive knowledge in all types of hardwood. Whether the customers want a rustic theme or a contemporary look, they will know exactly how to achieve that look with specific sanding methods, lacquers, and stains.
If you want to get the job done right the first time around, consider hiring a pro. Experienced workers can get the job done fast and with impeccable results.
What Can and Cannot Be Fixed?
Sometimes a flooring makeover is the best and cheapest way to turn old and worn out flooring, into gleaming, brand new floors. It's also a great way to keep your hardwood floors looking like new and extend their lifetime. What you have to know in the beginning is if it can be repaired or not. A floor repairing service can bring in their professionals and they can inspect the floor and determine the problem and needs. If you wish to renew the look by removing the marks, the team will ensure removal of the stains without damaging the floors as much as possible. However, if there is a requirement for replacing any board you will be notified.
Keep in mind that some minor blemishes on your floors can bit spot-on fixed. A hardwood marker, a little bit of sanding, or some paint can go a long way without having to
change your whole room's flooring.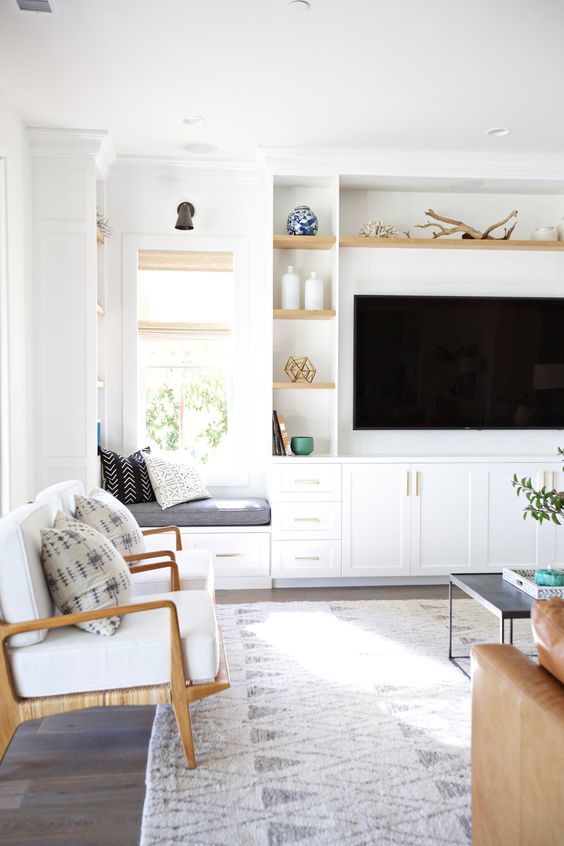 Photo: Studio McGee
Consider Safety First
Before you begin your makeover project, you always need to keep safety as the first priority. Sanding, staining, painting, and fixing hardwood floors can create a lot of dust, debris, and release toxic chemicals in the air. Your home must be well ventilated and the machinery should be equipped with proper safety features to ensure the wellbeing of others and themselves.
If you are not prepared to do the work yourself or are not very good with tools, leave this job to the professionals. A flooring company will follow safety rules religiously and will have all of the proper tools and equipment to get the job done right, the first time around.