Designers and magazines are already starting to embrace some of the hottest trends in bathroom decorating. We've rounded up the ones that really stood out to us!
2016 is full of decorating surprises, and tons of fabulous, exotic, and practical trends. Bathrooms make an easy remodel and the perfect place to start incorporating some of these stylish trends. Here are some of our favorite bathroom trends and some tips on how you can instantly get the look at home:
Bathroom Plants and Blooms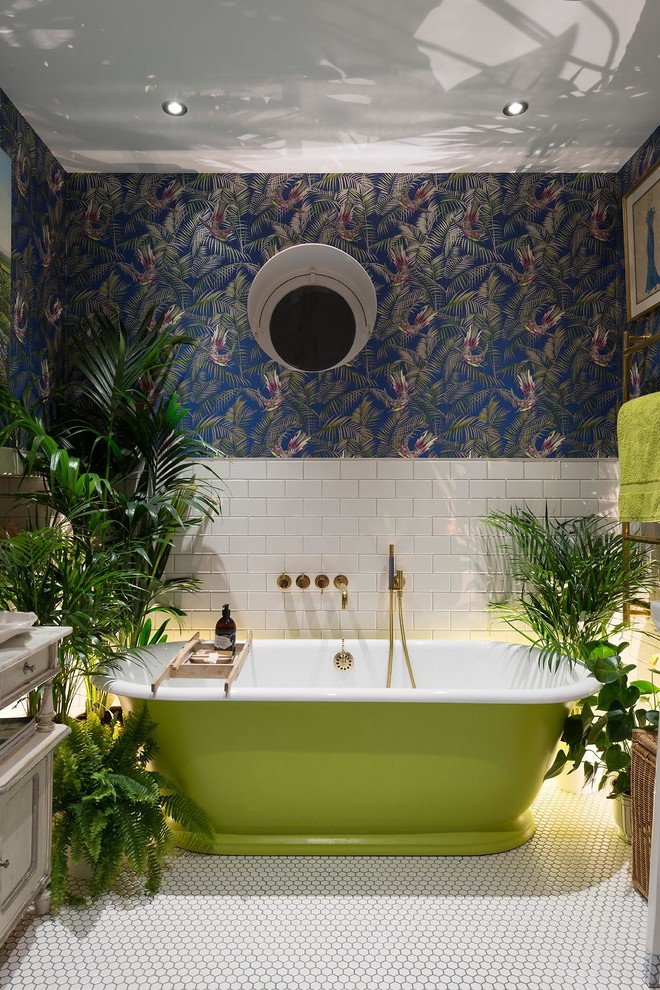 Photo: Alexander Owen Architecture
Keeping plants in your bathroom is a definite must for 2016. Keep a plant or two in your bathroom on your vanity, shelf, or windowsill to bring in some life, and help filter out some of those nasty toxins. Some of the best plants to keep in your bathroom include aloe vera, azalea, spider plants, or a gardenia. They do well in humid environments and don't need too much direct sunlight.
Lots of Metals and Metallic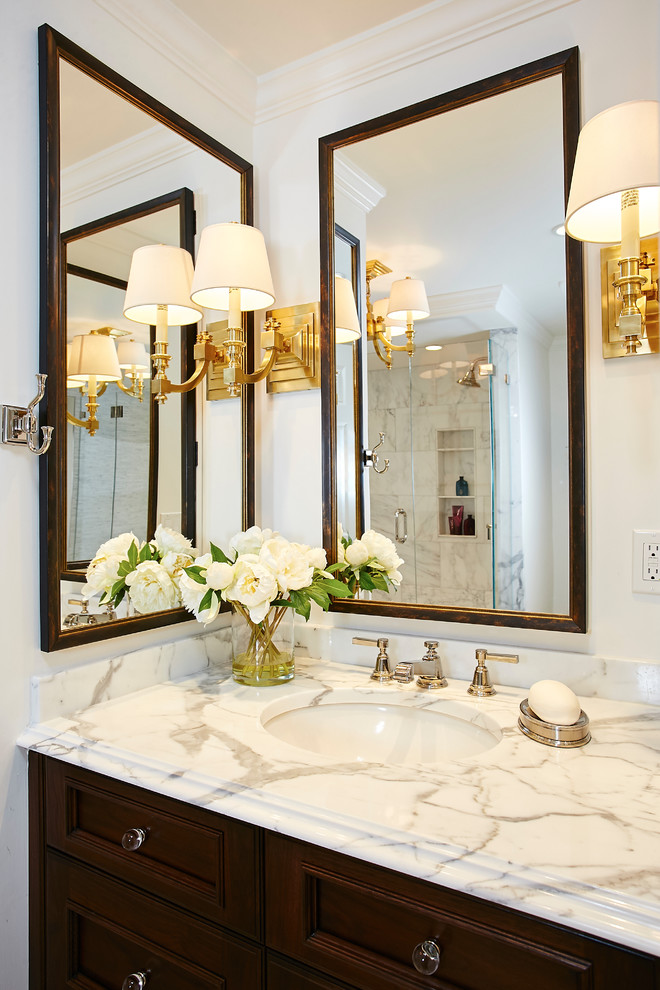 Photo: Lee Kimball
Metals were a huge hit in 2015, and are continuing just as strong into the New Year. You can incorporate this look in minutes by changing your bathroom hardware like you faucets, towel rod, even your shower rod to gold, silver, platinum, stainless and brushed steel, or our favorite – brass. Before installing your new metallic hardware hire a reputable company like Drain King EPS to check for water leaks and clogged pipes. This way you can make sure your hardware works seamlessly, and reliably.
Bold Jewel-Toned Colors
Photo: Interior Desires UK
Designers definitely got bored of those muted grey bathrooms we saw a lot of last year, and are pumping up the color-meter with dramatic and eye-popping colors. Deep turquoise, red, purple, and especially using black to contrast those colors is gaining popularity and looking hotter than ever. Slather on a new slick of paint or roll out a fabulous wallpaper in your bathroom and don't be afraid to take any risks.
Square Shaped Designs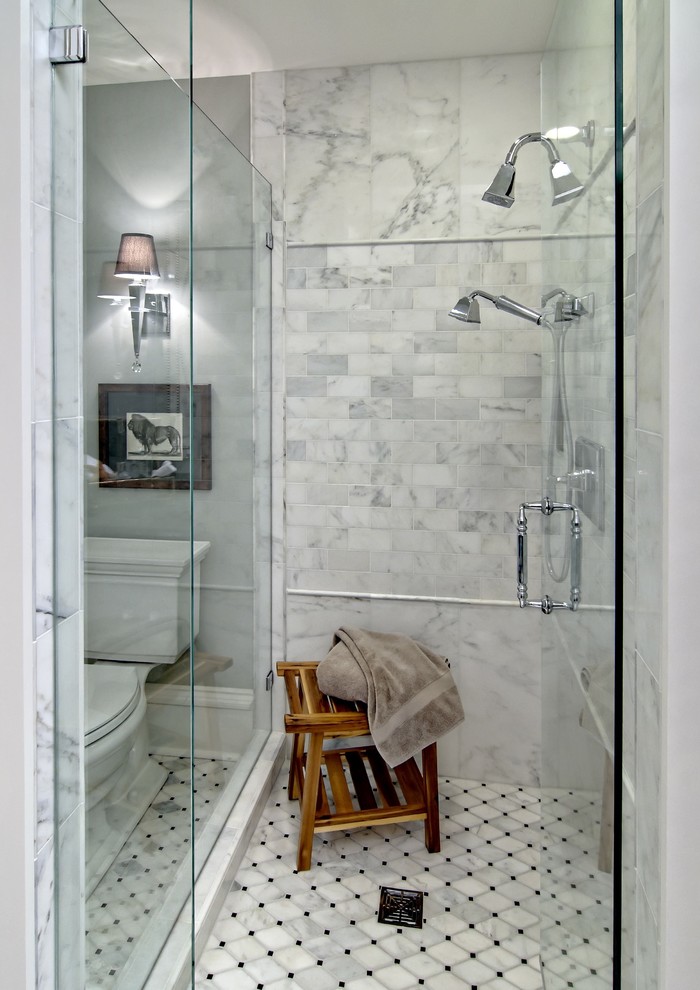 Photo: The Woodshop of Avon
Adding square, block shaped designs in your bathroom is an easy way to make it look modern and updated in minutes. Think geometric inspired square faucets and fixtures for your showerhead to give your bathroom an instant New Year's renovation. It may also be time to change your faucets and fixtures anyways. Look for water saving fixtures that can save you cash in the long run and also on those emergency plumbing bills.