We're on a roll featuring some of the most sough-after trends for 2016. Freestanding sinks are hot this year, and here's exactly why we love them so much!
A freestanding bathroom sink is basically a sink without a vanity. Mounted on the wall, it saves loads of space beneath, perfect for a tight bathroom. If you live in a tiny apartment, or just trying to make some space in your guest powder room, a freestanding sink is the ultimate space-saver.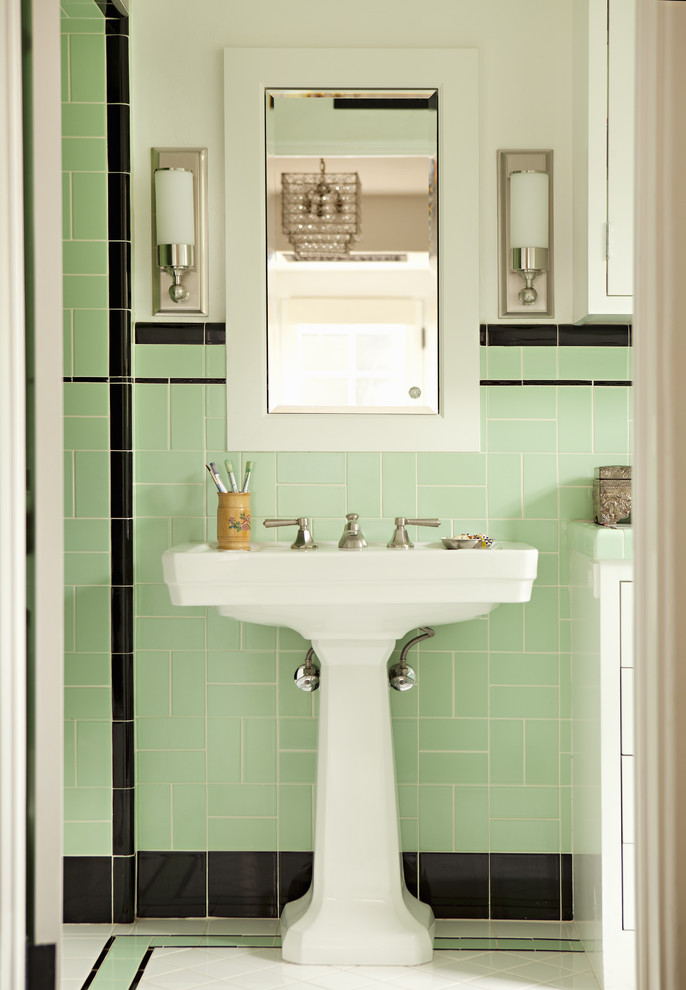 Photo: Tim Barber LTD Architecture & Interior Design
For 2016, we are encouraging clean, open spaces and a freestanding sink perfectly fits this trend. It gives you bathroom an open look, and can make a small space feel a lot larger by exposing more of the floor and wall.
Metallic hardware and piping is something designers are drooling over this year, and trying to incorporate this trend more than ever. Brushed steel or brass piping exposed underneath your sink looks classy and modern. If you are looking at installing this type of sink, make sure to get it done by a professional or visit priority plumbing to ensure the installation is done just right.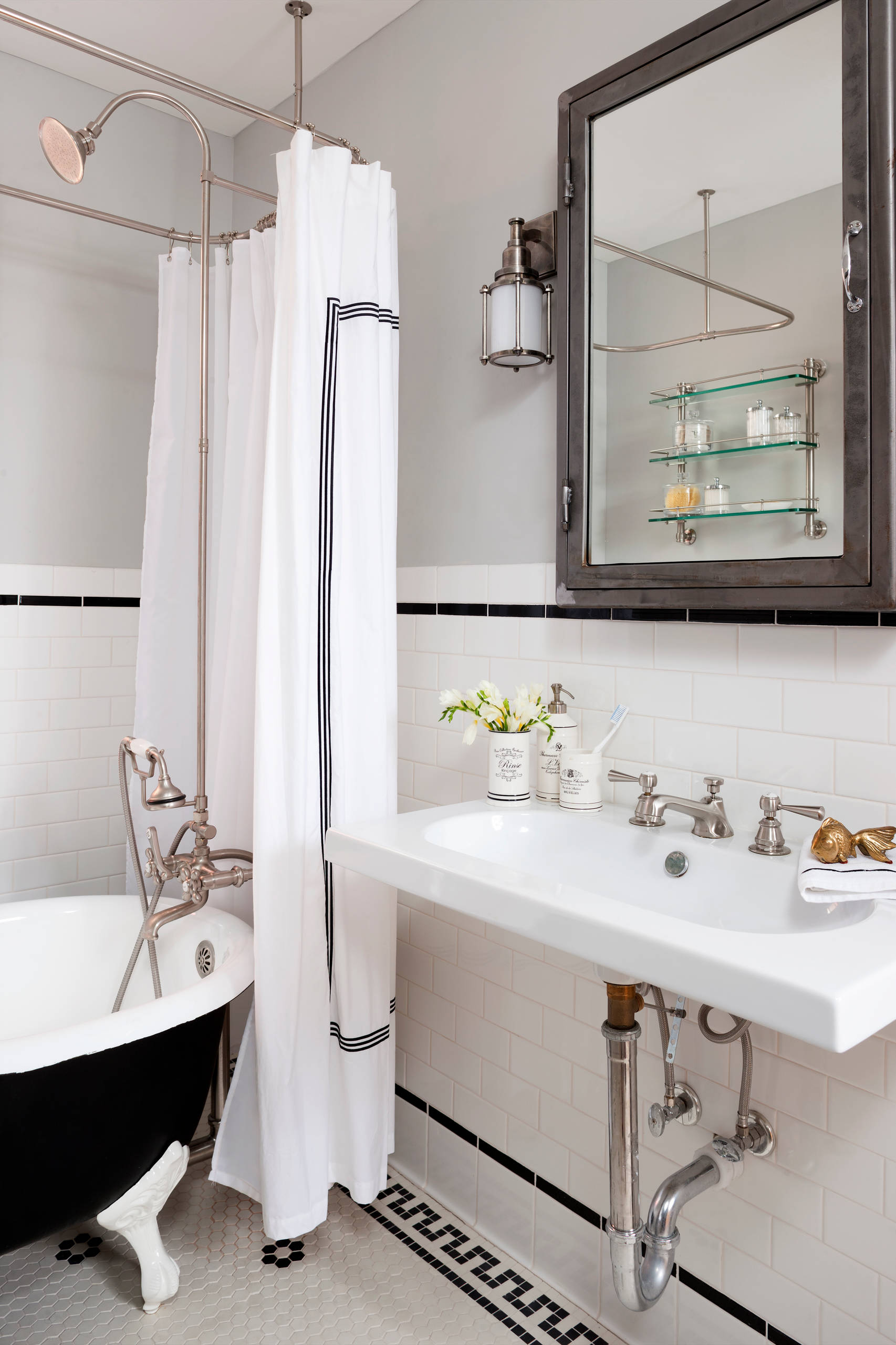 Photo: BGDB Interior Design
One drawback of a freestanding sink is the lack of storage space it has beneath. This makes you have to install separate shelving and racks to hold towels, cleaning supplies, and other bathroom essentials.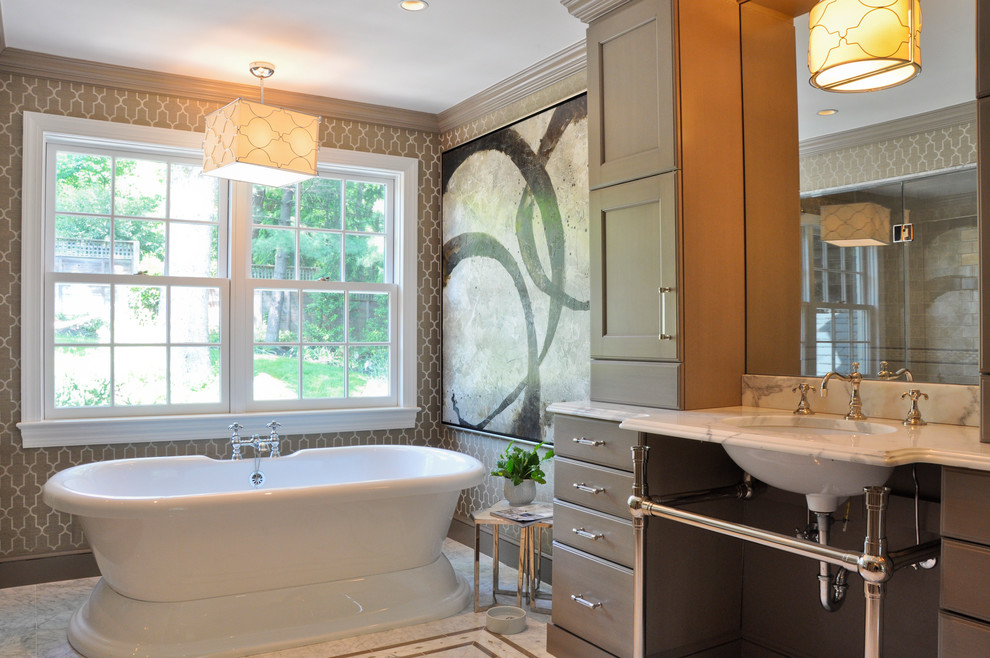 Photo: CM Glover
If you are opting for a freestanding sink, make sure you really do have somewhere to store your bathroom essentials. Lack of storage space can really be a problem, and a full vanity does provide a lot convenient storage space underneath your sink. After spending my holidays doing a full-on bathroom reno, as well as hiring a septic tank service, I can really say that trends do come and go – but something practical can last forever. Weigh your options, can you really sacrifice the storage underneath your sink?