Spruce Up Your Home Right Before the Holidays! Here are Some Last Minute Quick Fixes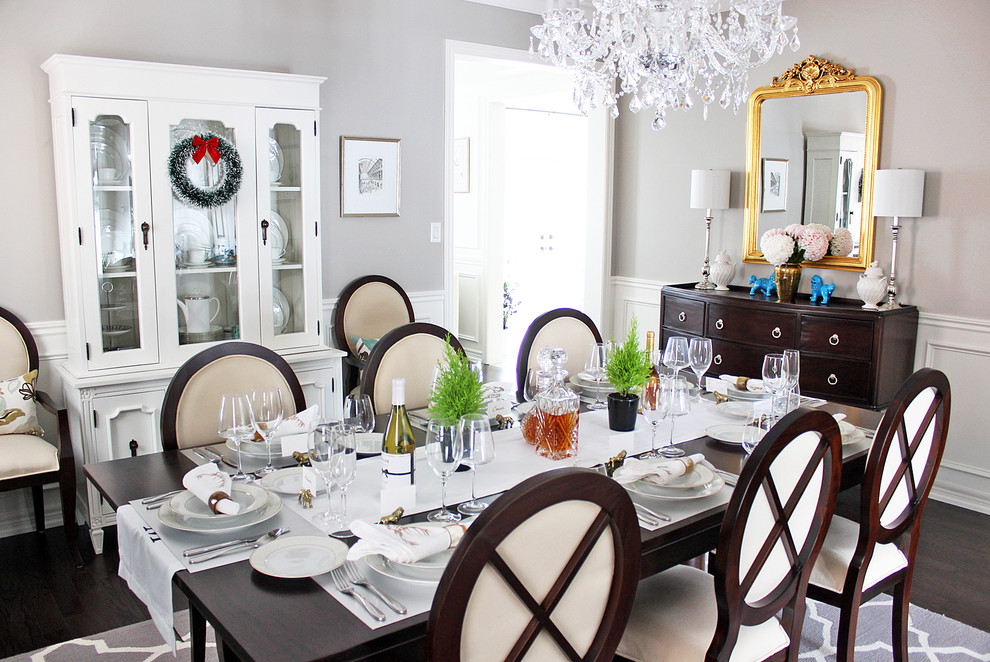 Make your home look bigger, brighter, and designer furbished just in time for the holidays with some of our designer-tested ways to spruce up your home without breaking the bank!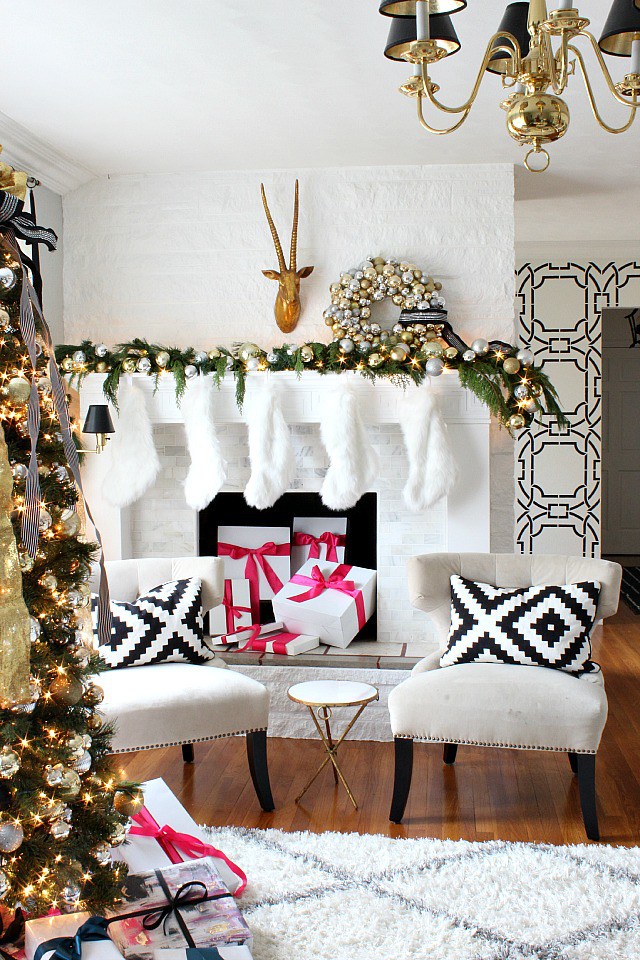 Photo: Bliss-atHome
Make Your Room Feel Bigger
A large looking room looks impressive and can be achieved with a few strategic purchases. Roll out large area rug that covers the whole room and is placed underneath sofas and chairs to visually expand square footage. You can also open up even the most closed off rooms using mirrors. Hang up a few large mirrors or arrange a wall of mirror tiles to reflect loads of light and immediately double your room's size.
Allow Light In
Sometimes the only thing you need to do to create a more welcoming feel in your home is to switch up the lighting. Allow more natural light in if possible, and add several layers of light sources to every room. Whether that means strip lights above your cabinets, a new chandelier, or a table lamp that casts a warm glow, adding light is a good call to spruce up any space, and it's an inexpensive fix.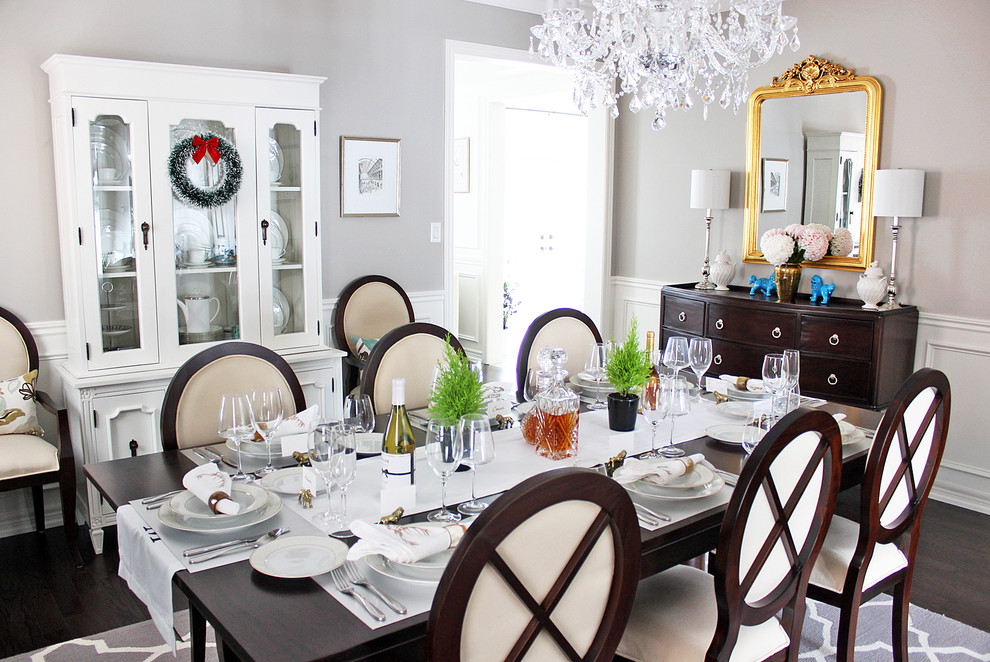 Photo: AM Dolce Vita
A Well Done Paint Job
This may feel like a no-brainer, but there's a reason that paint is the most commonly suggested update for any room in any home. Stick with a neutral palette if you're going for a more elegant look, but don't be afraid to cause a splash with some well-selected and strategically placed accent walls. Whether it's a deep blue or a lovely grey, you can bring some character into any living space by changing up the paint.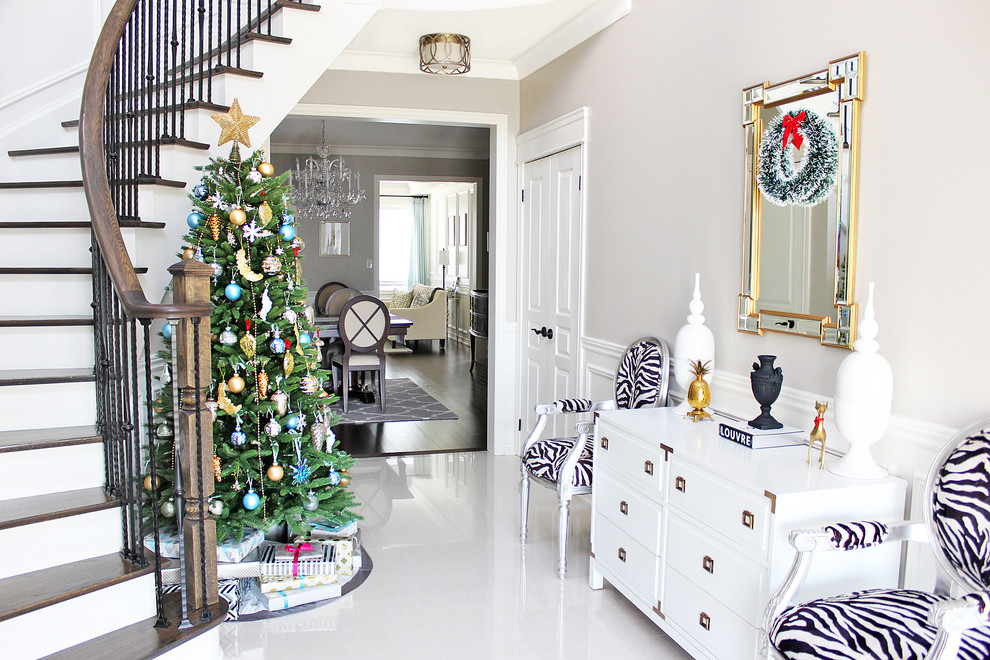 Photo: AM Dolce Vita
Minimalism
When you do pick accessories to adorn your home, make sure they're modern, current pieces that will create the appearance of elegance at a low price. Look into purchasing modern discounted products to line your walls. Trendy art pieces and sculptures will make adorning your room in a modern fashion easier than ever.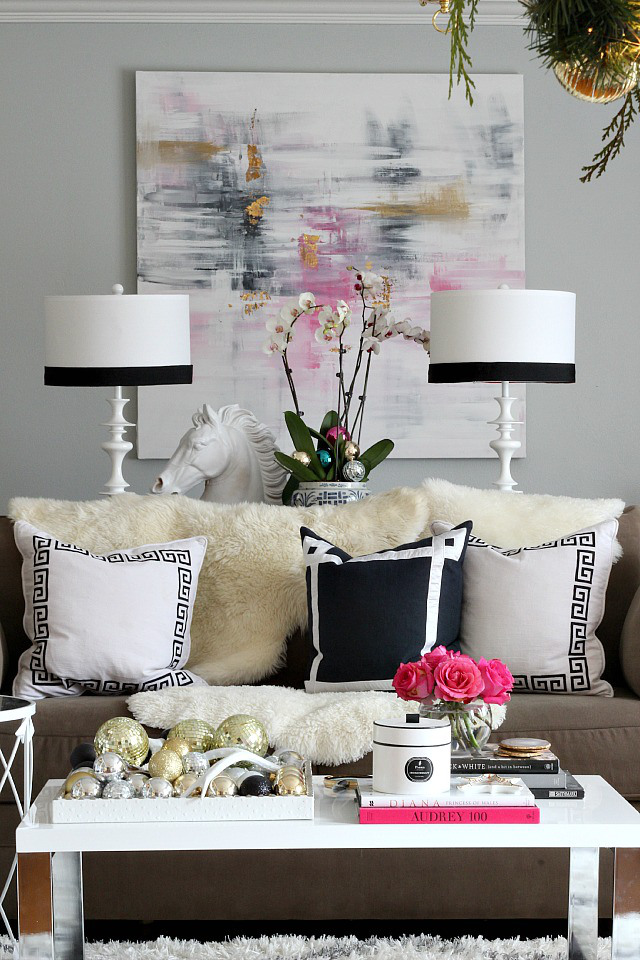 Photo: Bliss-atHome
Create a Focal Point
Try to incorporate well-selected accent pieces; great examples include an old, refinished piece of drift wood, a gorgeous canvas hung above the mantle in the living room,  a large gold mirror, or a spectacular sparkling chandelier above the dining table. Many times you may already own something that can serve you well as a focal point, so look around at your stash and reimagine it—you'll be amazed at the life it breathes back into your room.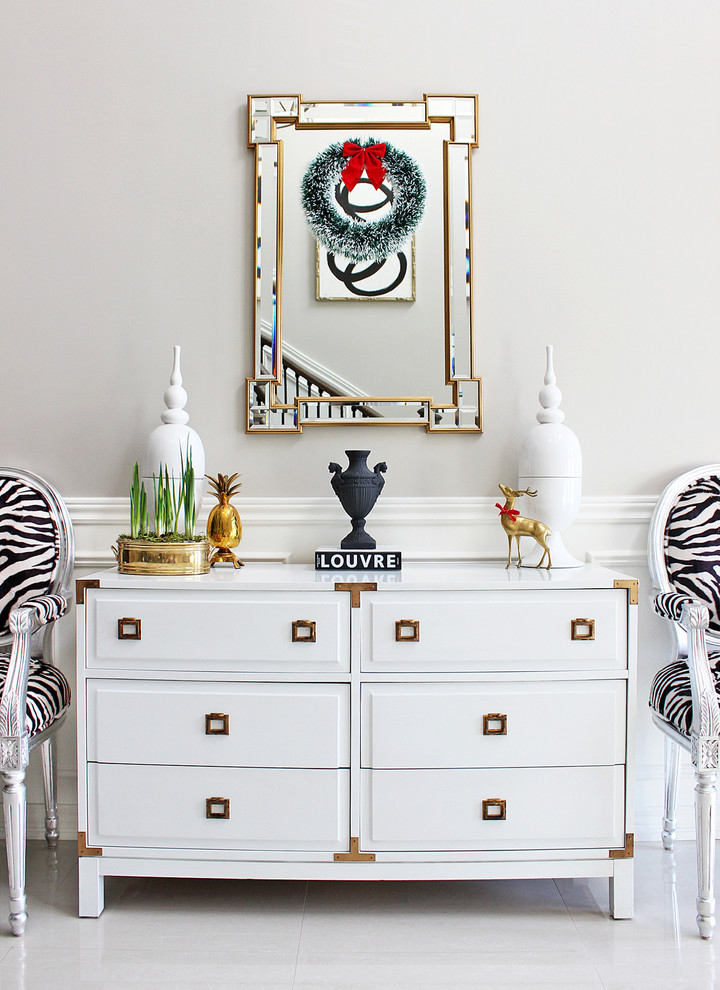 Photo: AM Dolce Vita
Drapery
Framing your windows is important, especially if you have good view. Finding the right drapes can make a huge difference in the overall appearance of your home. Stick to more neutral colors, and alternate the heaviness of your drapes depending on time of year and climate. For example, during winter months heavier curtains will match well with the cozy vibe we all strive for as the weather gets cooler. An added bonus? It will help you cut down on heating costs.
Switch Up Your Textiles
It's amazing the difference that textiles can have on our homes. If you're stuck in a design rut, attempt to change things up with a few different textiles, whether it's in the bedroom or in the living room. Try to upcycle some old linens into chic pillowcases for a brand new look on your couch or bed, find differing patterns in complementary color schemes, or drape some cozy throws over your couch to ensure your guests feel comfy while you entertain.
Turning your home into your dream living space doesn't mean you have to spend a fortune. Try out these inexpensive hacks and get your home ready for guests just in time for the holidays!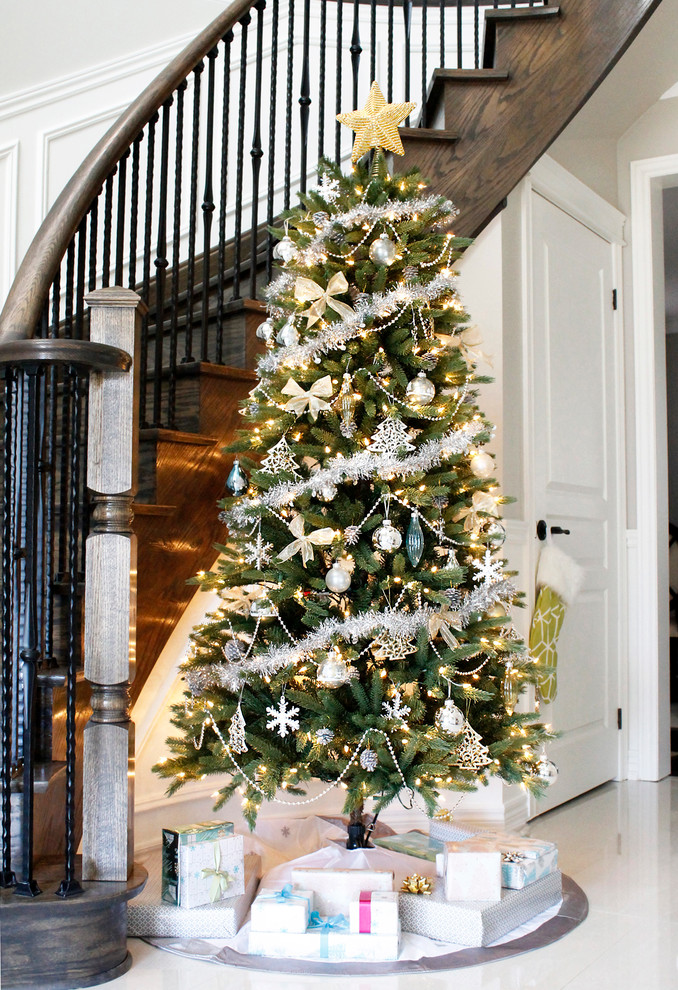 Photo: AM Dolce Vita