Metallic decor is hot off the press, and we are in LOVE with using metallic silver to decorate our bathrooms. Read our tips on how to decorate with this sparkling color as well as take a peak into some of our favorite silver decorated bathrooms:
Silver can really make for some stunning interiors, especially at the time of Christmas. There are two kinds of silver: one that looks like an icy cool, and another which has a warm, burnished, nickel-like appearance. Whichever look you are going for, make sure that it matches your existing decor and try not to mix and match metals – they can really clash with your decor and make it look like a mess!
A great way to get the silver look is to use wall mirror tiles. Paired with grey or taupe walls, the reflection on the mirrors really gives a silver-like appearance. This designer gave the bathroom below an unexpected twist with a metallic silver bathtub and look how stunning it looks!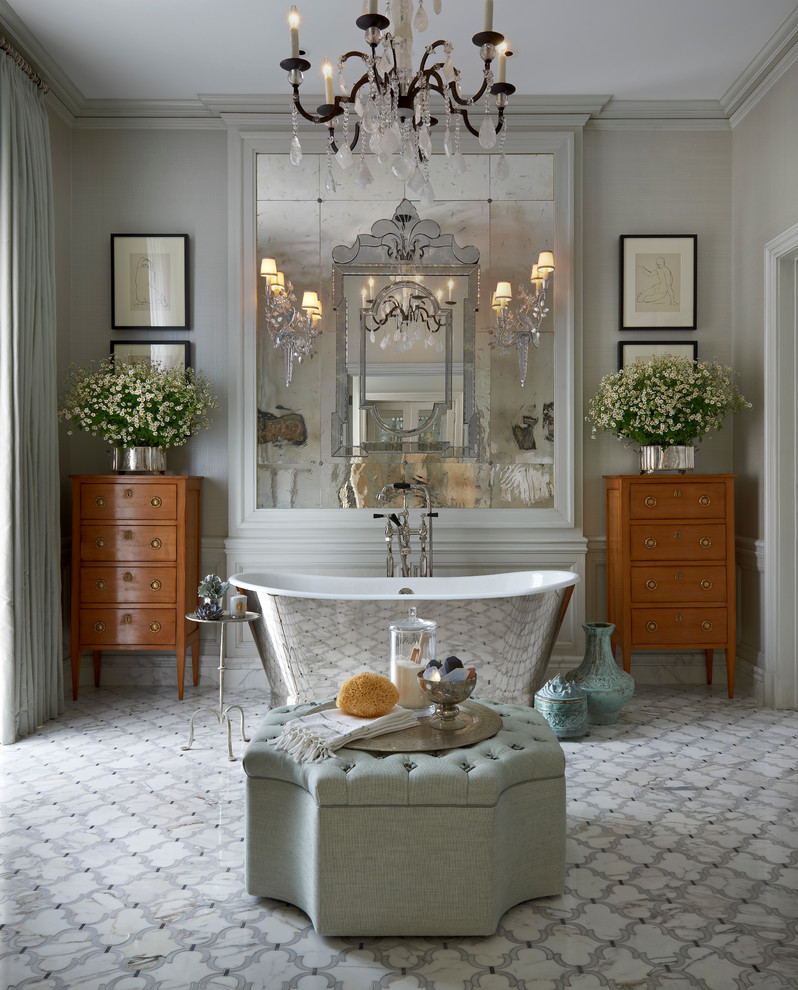 Photo: Jessica Lagrange Interiors
You can bling out your washroom in silver accessories like these sleek metallic wall scones that look polished, clean, and modern. You can even hang up a silver mirror, silver polished vanity drawer pulls, faucets, and other bathroom necessities. Tie the whole look together with a matching mirrored vanity for even more sophistication and glamour.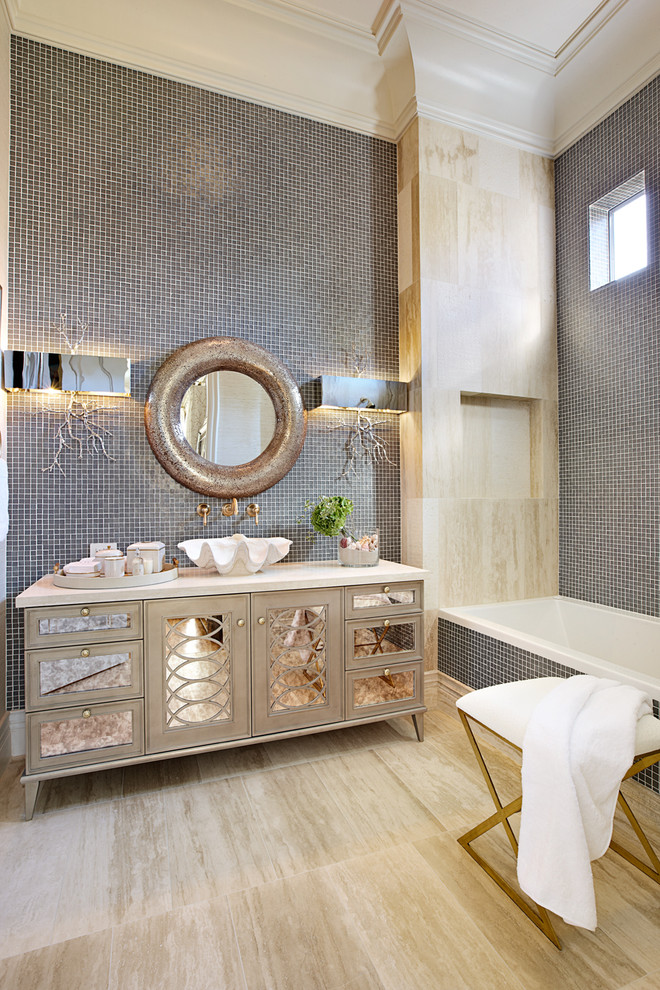 Photo: Tara Dudley Interiors
Think grey bathrooms look dull and boring? Using shades of silver, a bathroom can have a sophisticated, relaxing, and calming style that's anything but lackluster. Use tiles in shades of silver and accent your bathroom with silver rimmed recessed lighting, silver towel racks, silver candle holders, and even a bold black door to complete this dramatic look.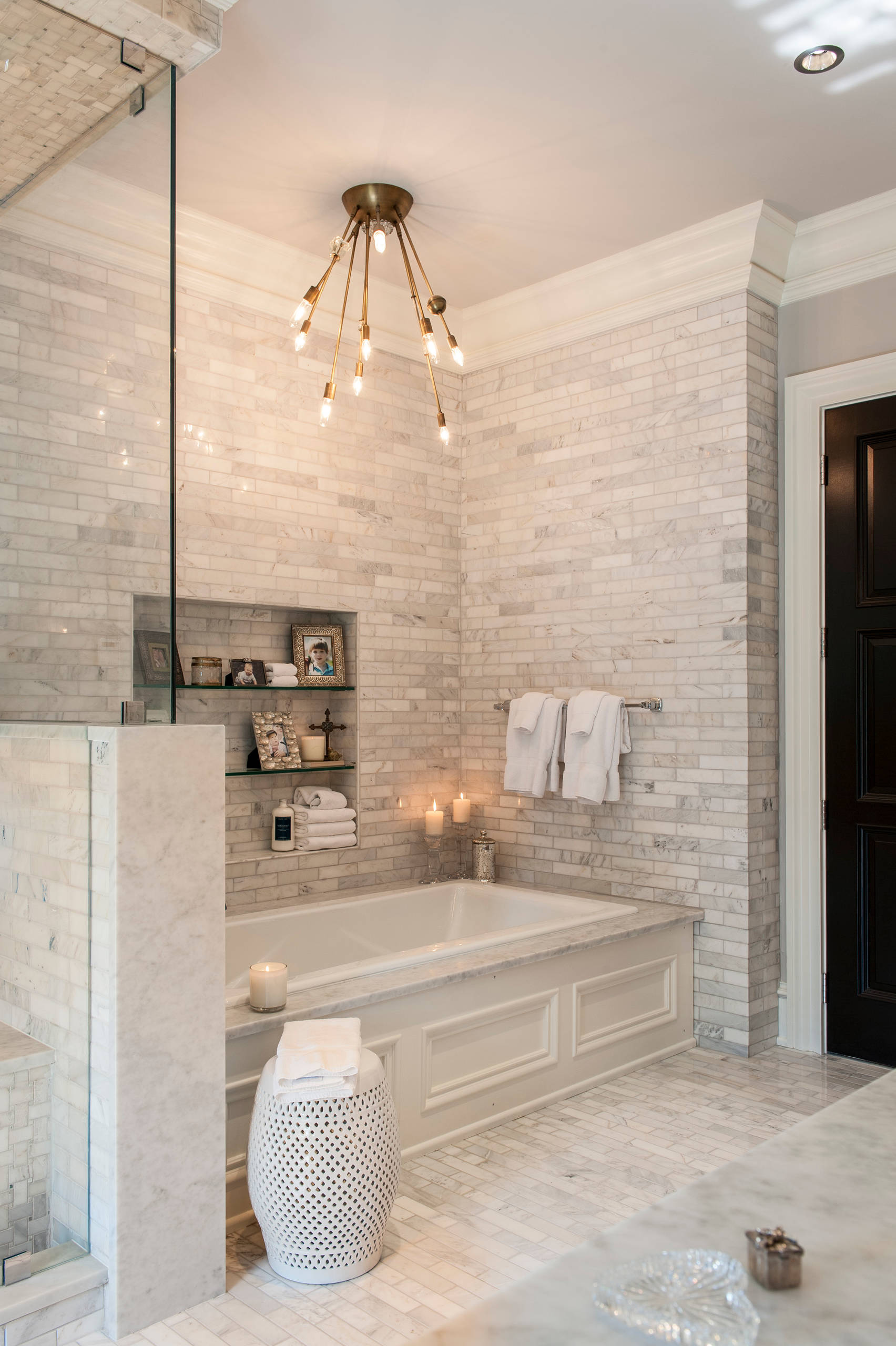 Photo: Tabberson Architects
Silver leaf is one of my favorite ways to get an authentic looking silver piece of furniture. Instead of using a silver spray paint whose color gets dull overtime, you can use silver leaf to achieve a gorgeous, reflective piece of furniture that lasts a lifetime. Silver leaf are thin paper-like sheets of real silver that are glued over furniture, wall moldings, mirrors, and even picture frames. The designer below silver-leafed this whole bathroom vanity, turning it into an stunning statement piece that takes this bathroom to a whole other level.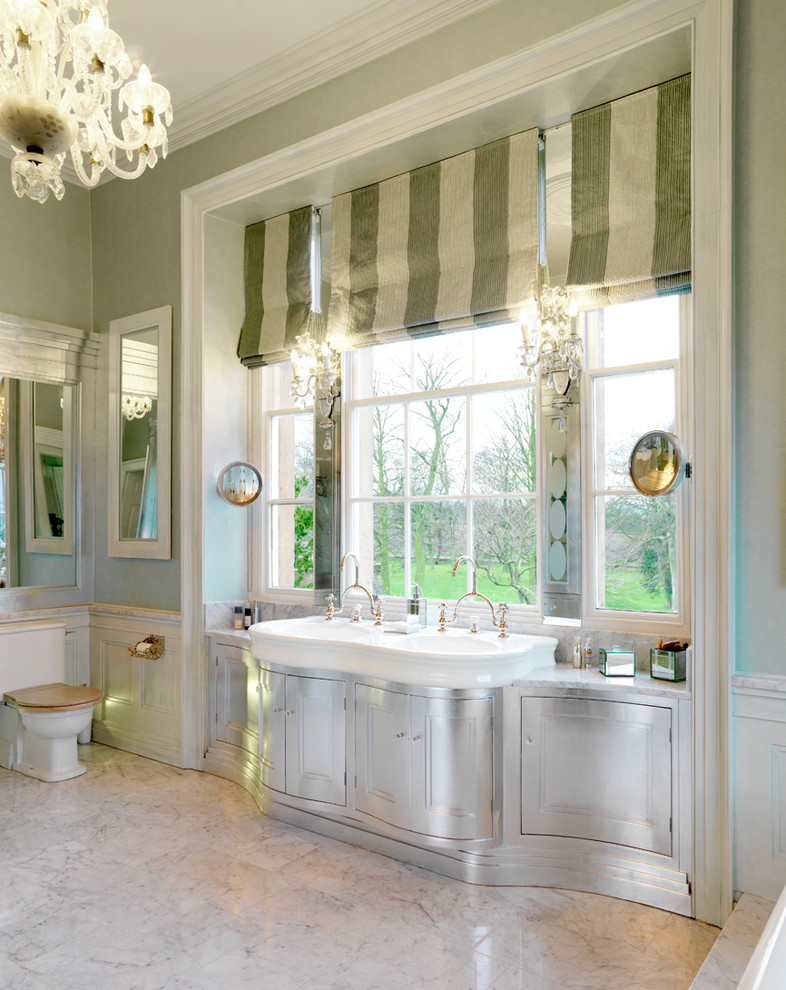 Photo: Jamie Hempsall Ltd.
Swap all of your bathroom hardware for polished silver to get this trend on the raod! Silver under-counter piping, showerheads, wall scones, towel rods, mirror frames, and more! Make sure to hire an experience plumber that will get all the piping done under your sink, as well as shower pump, installed correctly.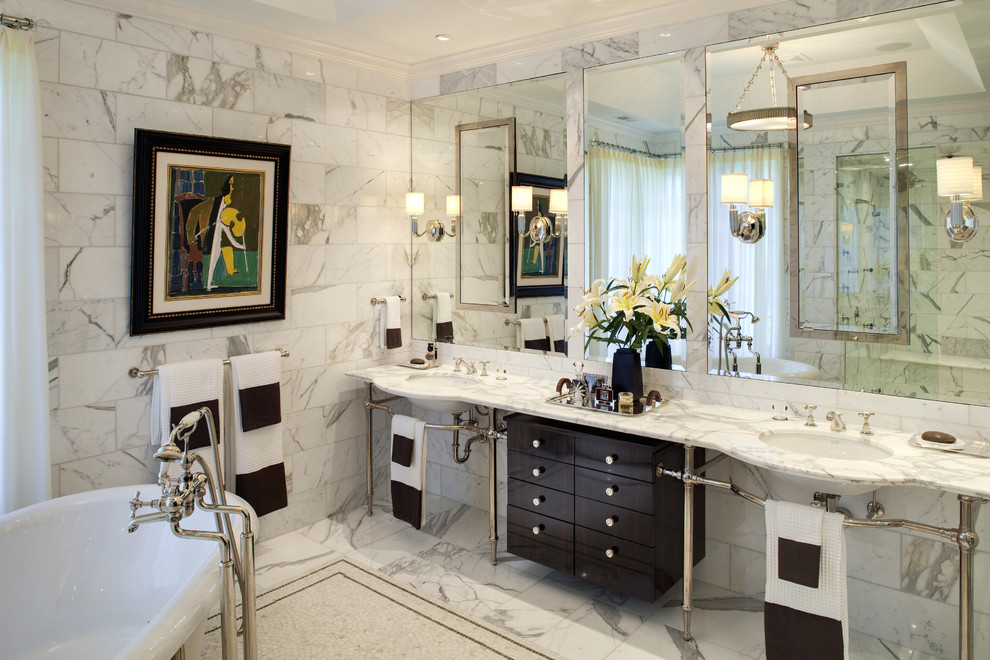 Photo: Handman Associates