Floral Feast – Decorating Your Home with Flowers for Mother's Day!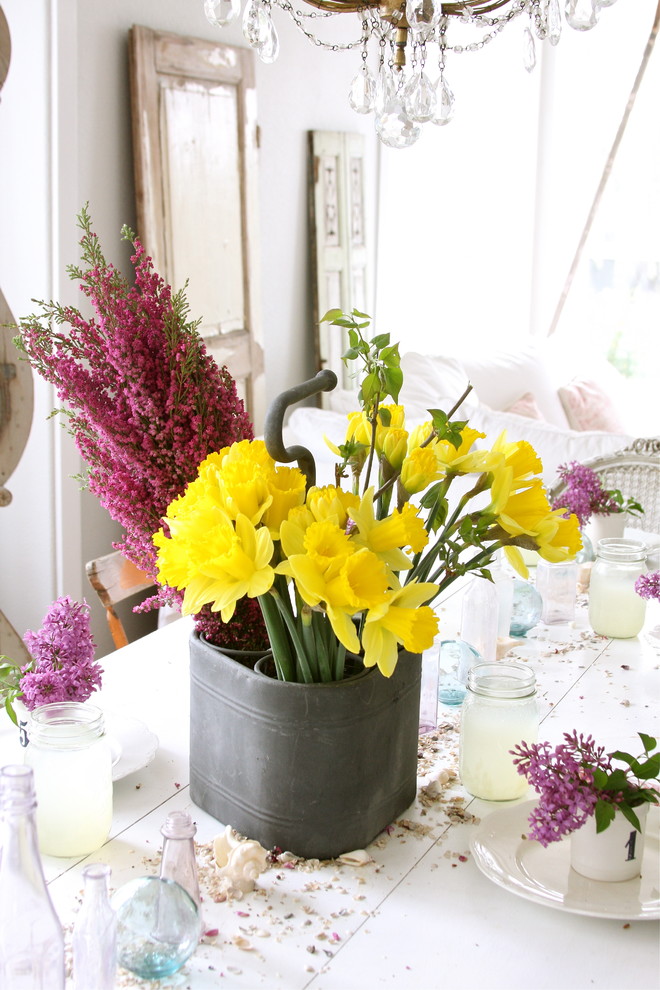 You can make an easy, inexpensive impact in your home using a mother's day favorite – flowers!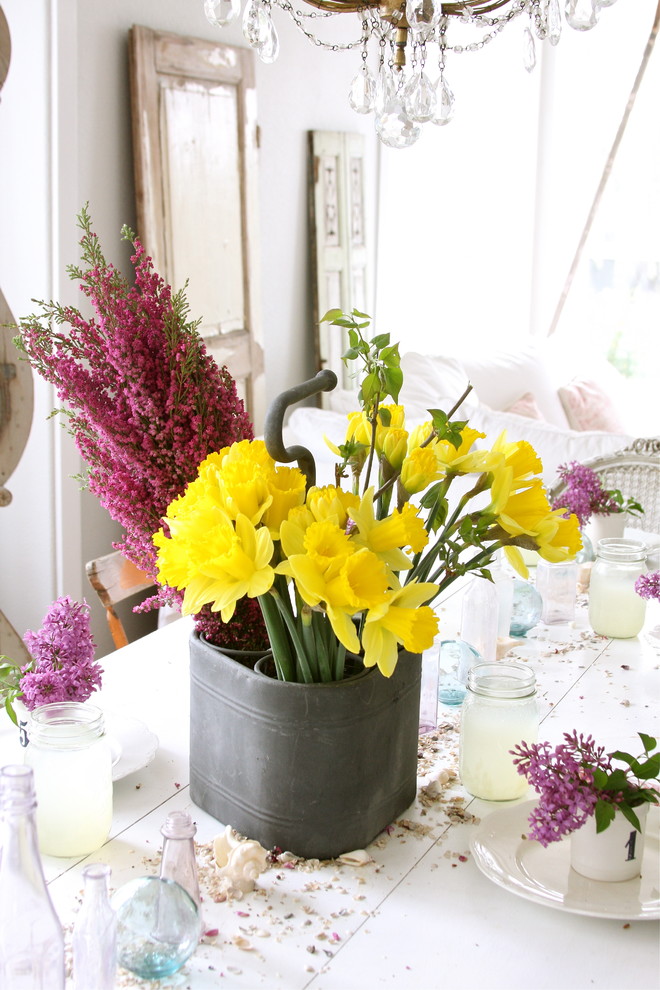 Create a Bedside Surprise
Start of your mother's day with a simple bedside tulip arrangement. If you have a glass vase and you want to give the base of your arrangement a little more color,  an easy trick is to use a a few leaves and wrap them at the bottom of your vase. It's easy, peasy, and looks wonderful!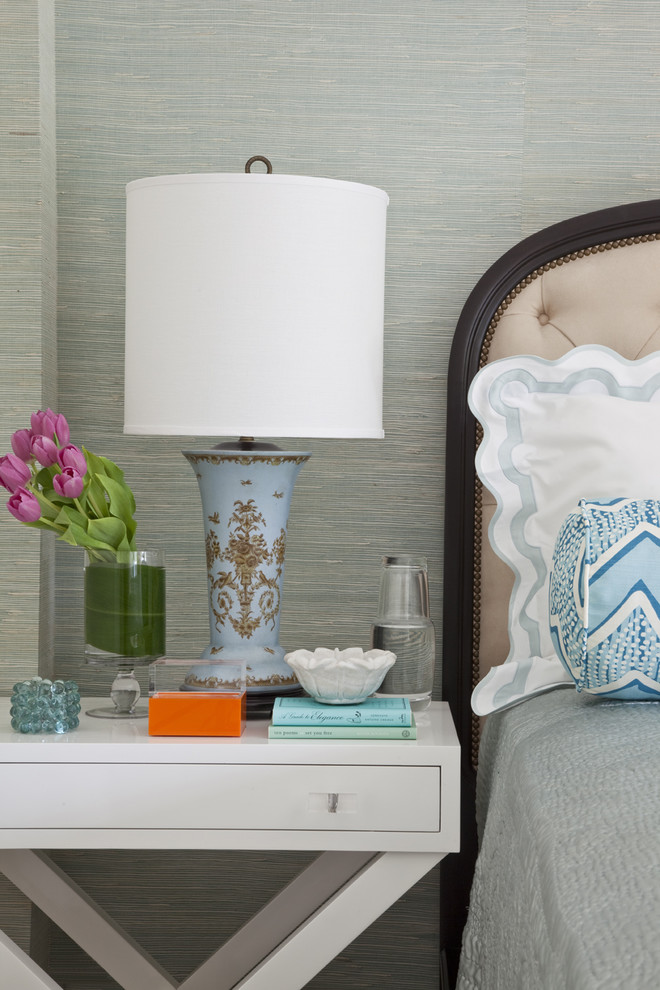 Use a Variety of Different Sizes
A variety of floral arrangements in different sizes proves that one floral centerpiece in the middle of the table isn't the only way to go. Use a collection of various flowers in different sized vases and scatter them throughout your table. Even single stemmed pieces look great, just make sure to place large blooms near the end of your table. This way you can see and talk with your friends during your mother's day lunch!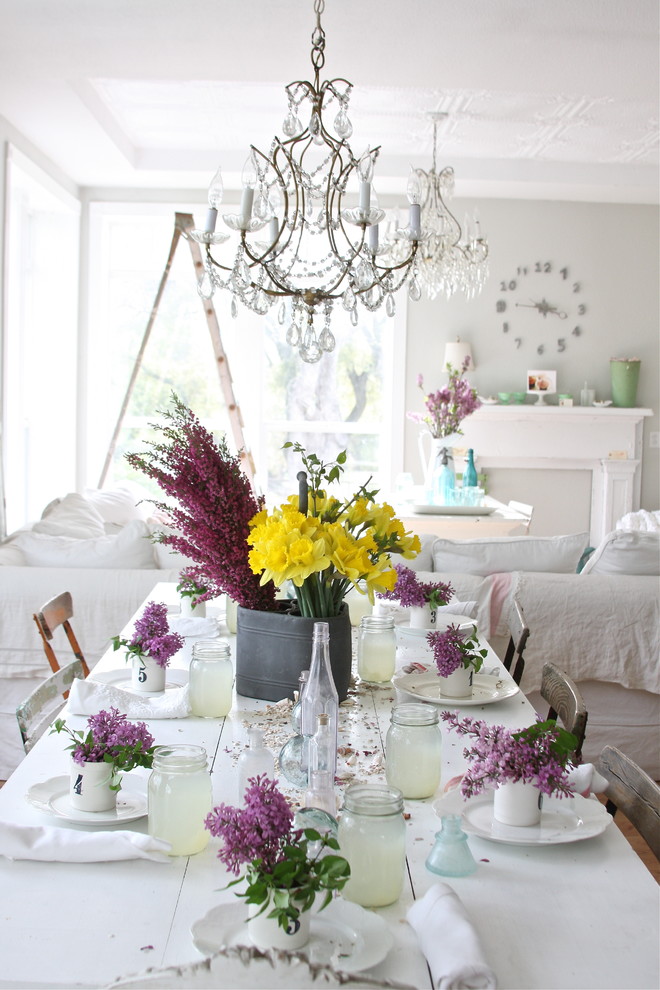 Pick Flowers from You Garden
Sprucing up your home with blooms from your own garden is not only a great way to save some cash, but also lets you cut and arrange them any way you like. It's also a wonderful way you can showcase your garden's prized blooms for mother's day. Plus, they smell fresh and amazing! A beautiful purple bouquet really uplifts this monotone kitchen and gives it a punch of color for spring!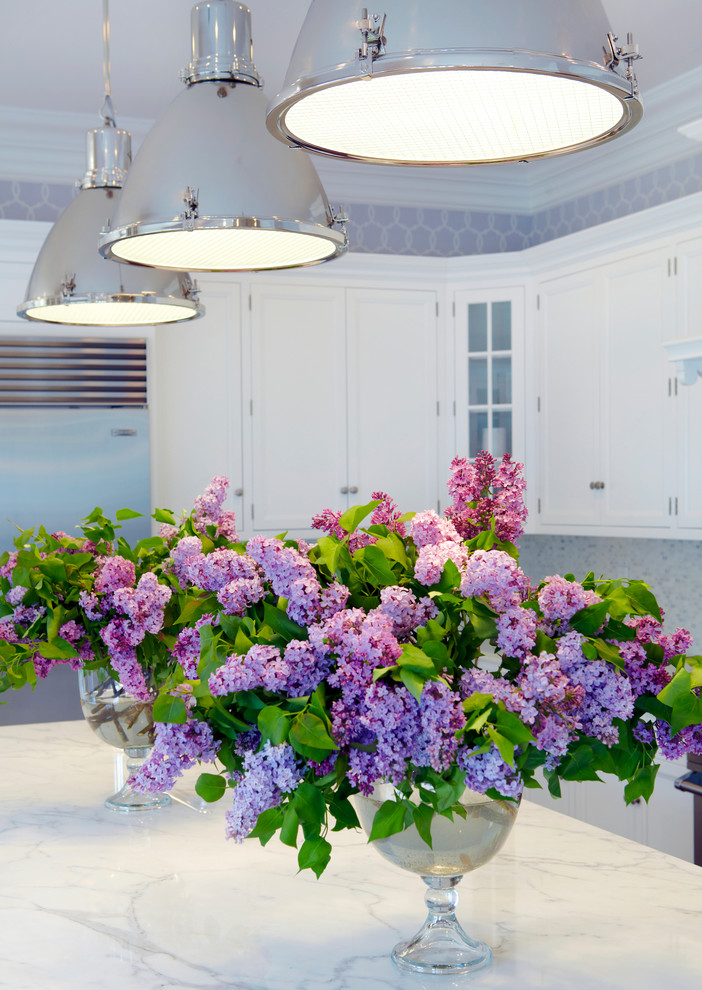 Use Blossomed Branches
If one of your trees like your cherry tree is in bloom, snip a few branches and place them in a oversized vase for an oriental style flower arrangement. Cherry blooms are super popular in Asian cultures but they don't last long when cut. You can make them yourself by snipping off a bare branch and gluing on tiny artificial flowers. The room below screams "spring is here" with the pretty purple walls as a backdrop and the rich walnut flooring.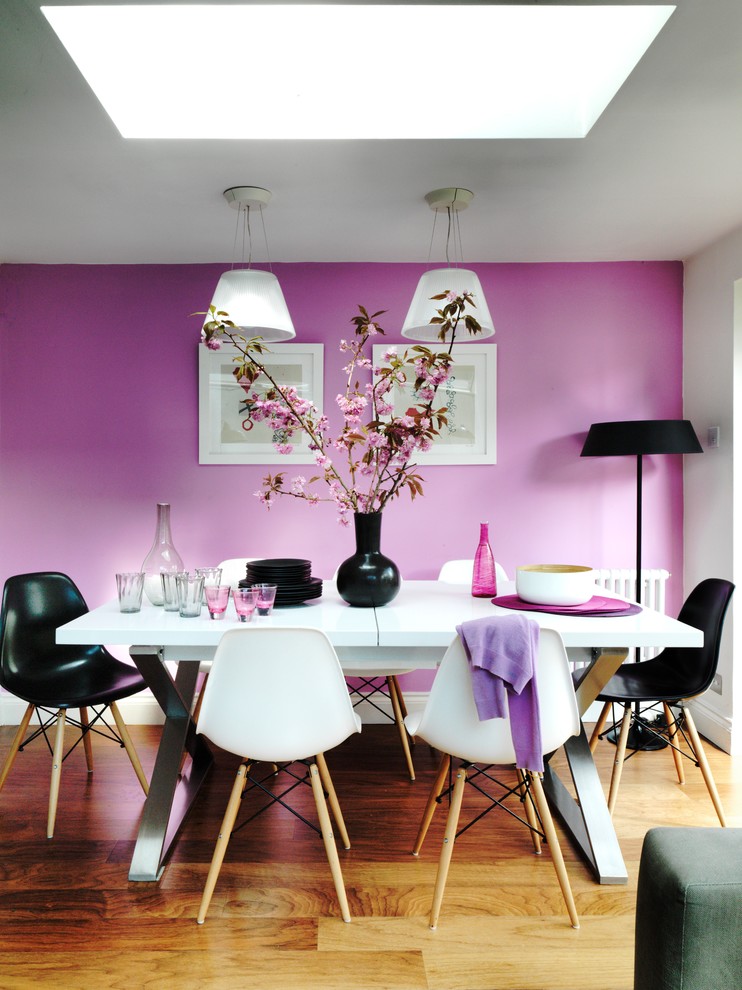 Match Your Table Linens
Flowers can surely make your home POP for spring, but choosing table linens in matching hues can create an even bigger color explosion. My favorites are Asian toile, Moroccan motifs and colorful paisley prints.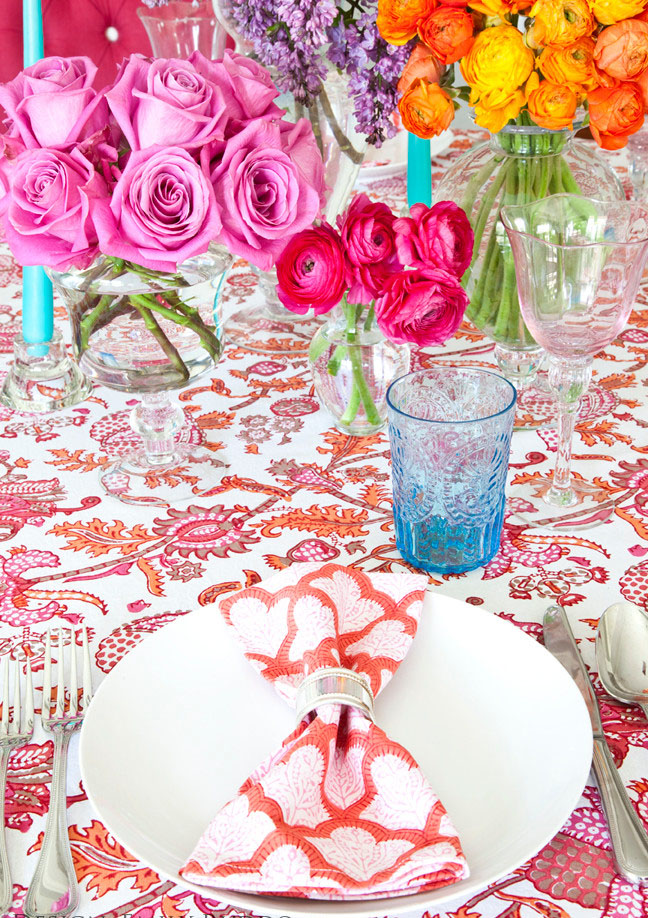 Add a Flowery Punch to Your Patio
Even your patio needs some attention, especially during these warmer months of spring and summer! Instead of enjoying your mother's day indoors, have a meal or cool drink outside on the patio for a change. Place a few fresh cut flowers in mason jars for a rustic, easy DIY!

Photos: Dreamy Whites, Emily Ruddo, Juliette Byrne