Obsessed with Glass: How Interior Designer's Are Using Glass to Decorate From Ceiling to Floor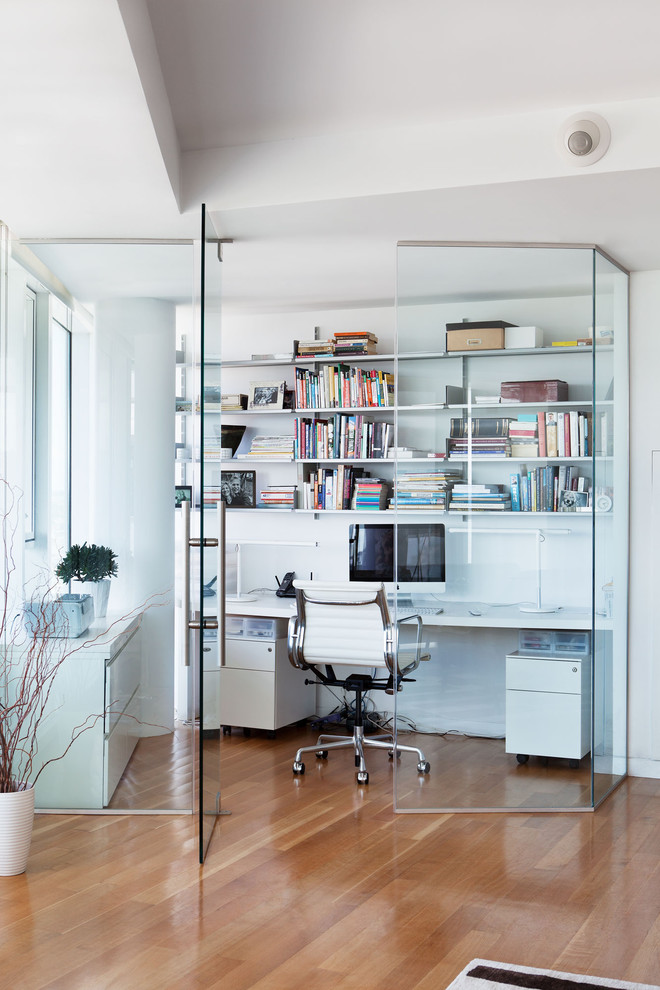 Decorate with glass this season for a light, airy, and transparent look that's super hot right now on the decorating scene!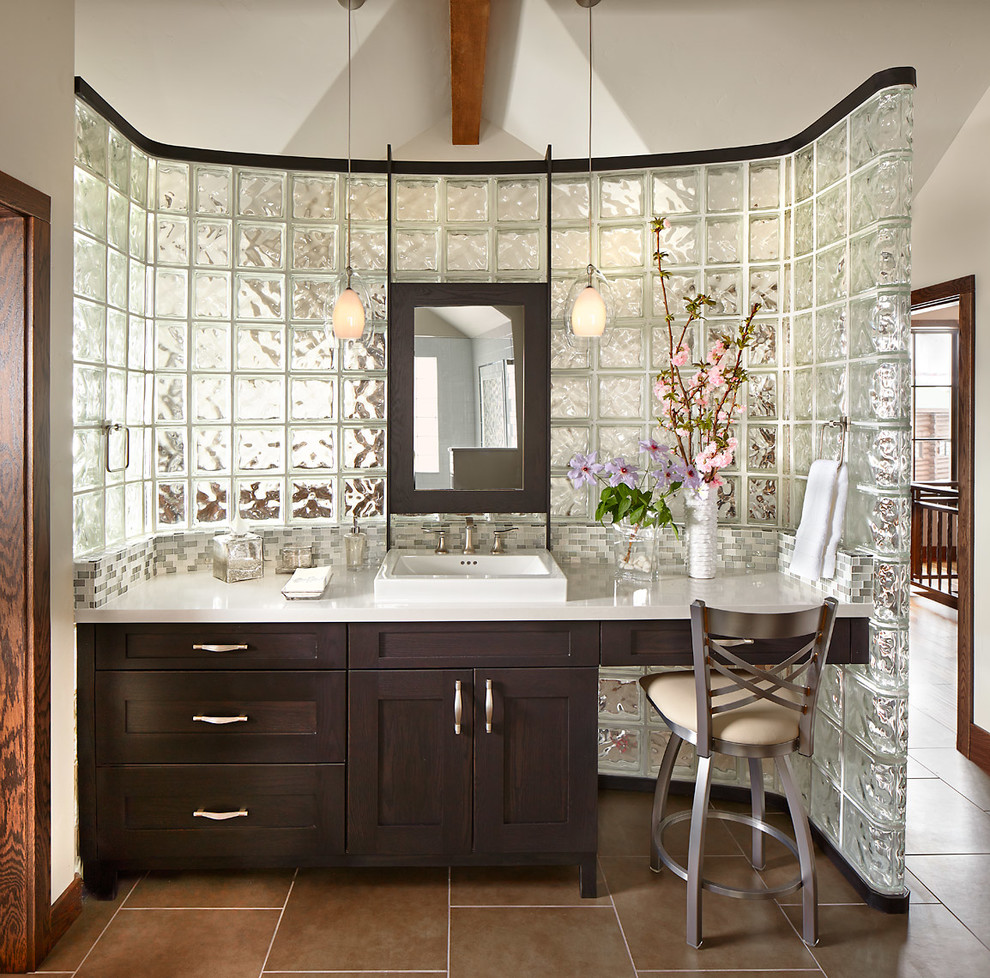 Photo: Gerber Berend Design Build Inc.
Designers are absolutely obsessed with glass this season. Why? It achieves a look that absolutely no other material can achieve. It makes a home look sleek, modern, stylish, and opens up a space making it look huge! Using glass in interior design has become the most successful way to literally transform a home overnight. The immediate benefit of the material is its transparency, which allows designers to create a minimal space that focuses on clarity and simplicity. Here's some of the ways you could incorporate GLASS into your home:
Encouraging Natural Light
Natural light plays a huge part in interior design, and by using glass the right way you can literally control the way your home looks and feels. When designing a space that you spend a lot of time in, like a home office, you'll want to encourage as much natural light as you can since research suggests this can affect a person's mood. Use full-height, frameless, glass sliding doors to accentuate the amount of light pouring into a room.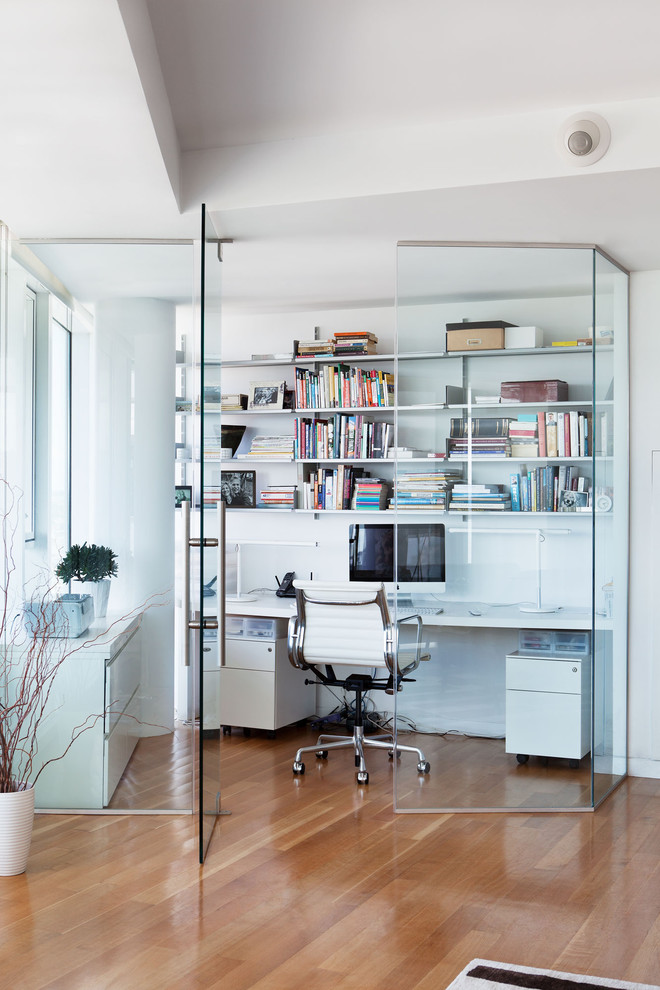 Photo: Axis Mundi 
Dividing Sections of Your Home
In the last while, interior design has really been encouraging open layout spaces. Since most homes and apartments in big cities are getting smaller, open layouts are the perfect option to make a home seem bigger than it really is. You can still divide up certain sections of your home using glass partitions as an alternative. Frosted glass or panels with grid-lick patterns will keep your home from feeling claustrophobic but will still give you some privacy.
Creating a Floating Stairway
A glass staircase is without a doubt glamorous and luxurious, but it also has practical benefits. Glass staircases are much easier to clean than traditional wooden ones. Dusting and cleaning is as simple as wiping it down with a regular floor detergent. Even the balustrade fixtures that keep glass securely together provide safety but they are super sleek, so they don't block off natural light sources like heavy wooden banisters.
Using bigger windows
Large, expansive windows do wonders to a home by maximizing your space, breathing light, and by bringing life in your home. If you have a garden it is well worth considering larger windows that overlook it, to give a sense of being outdoors even if it's too cold to venture out. Think about modern window fittings that provide you a front-row seat on the sunset, falling snow, and changing seasons. Pure bliss!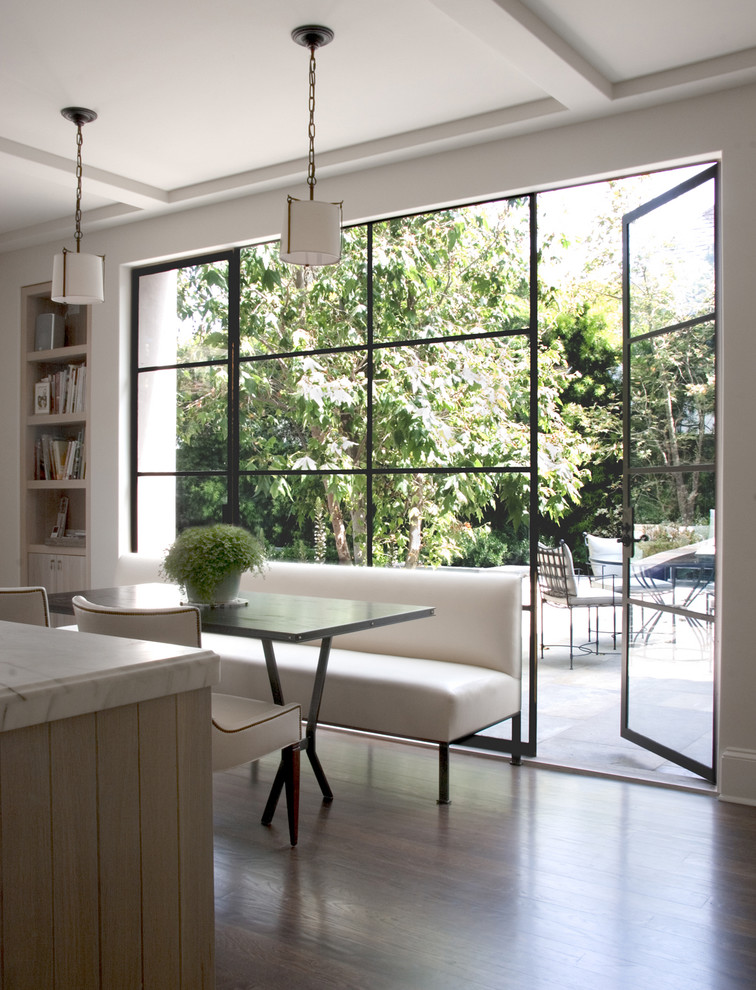 Photo: Studio William Hefner