Pink and Yellow Holiday Home – Amazing Decor, Flooring, and Accessories!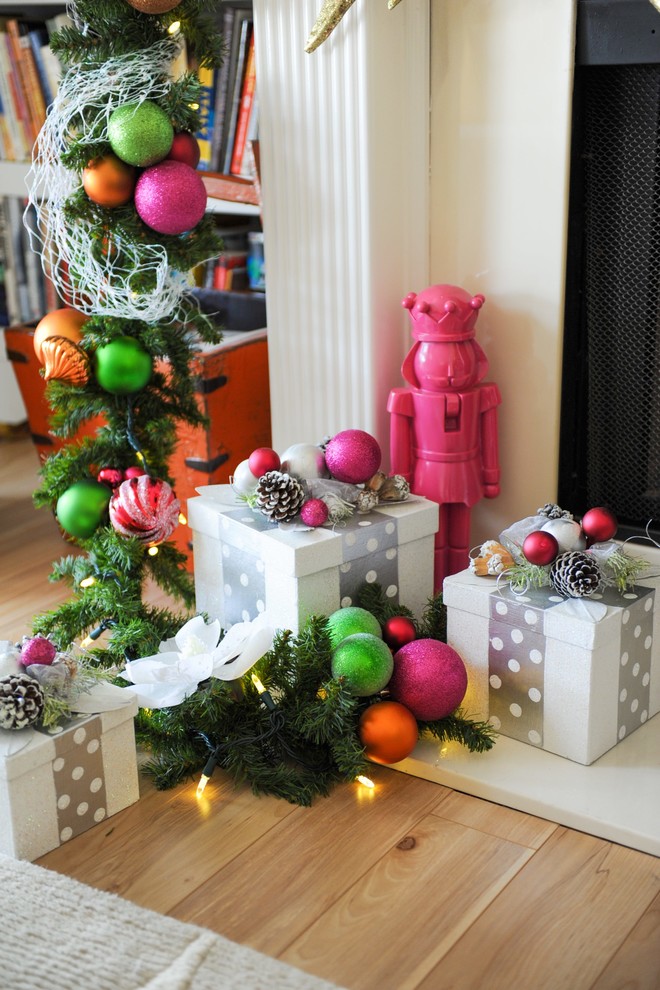 Tour this gorgeous home decorated for the Christmas holidays using a punchy color palette of pink and yellow!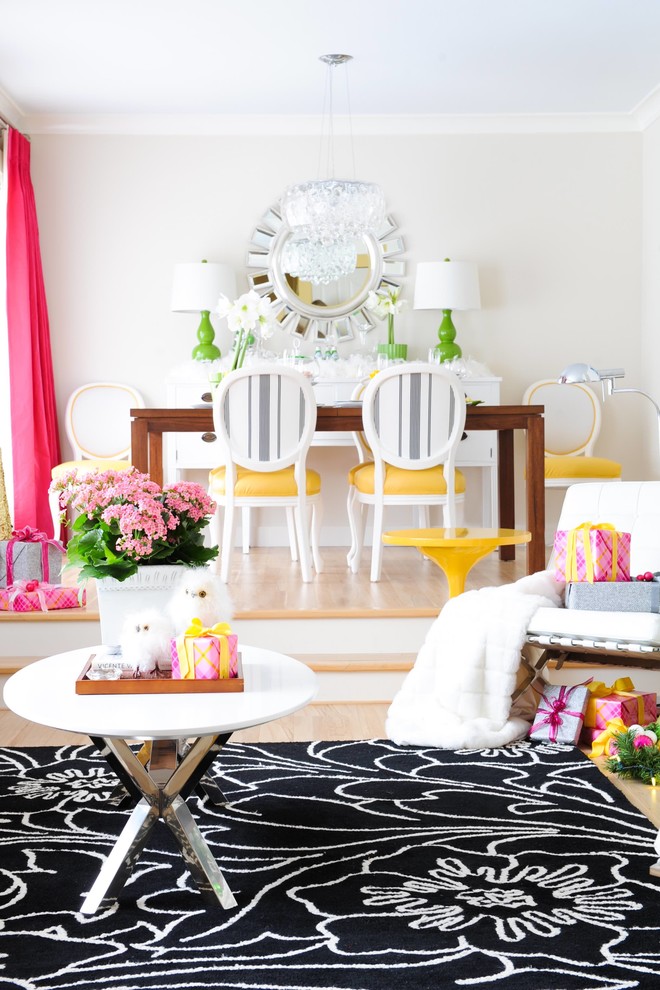 Photos By: Tracey Ayton,  Decorated By: Maria Killam
When we think holiday decorating, we usual think of the classic colors like red, green, and gold. Designer's are taking the holiday color scheme to a whole new level and introducing juicy citrus hues like pink, yellow, and even bright green! This gorgeous home decorated by Maria Killam is just as festive using otherwise spring and summer hues for all of the holiday decorations. Let's take a look at some of her gorgeous accessories, her amazing decorating sense, and those beautiful floors!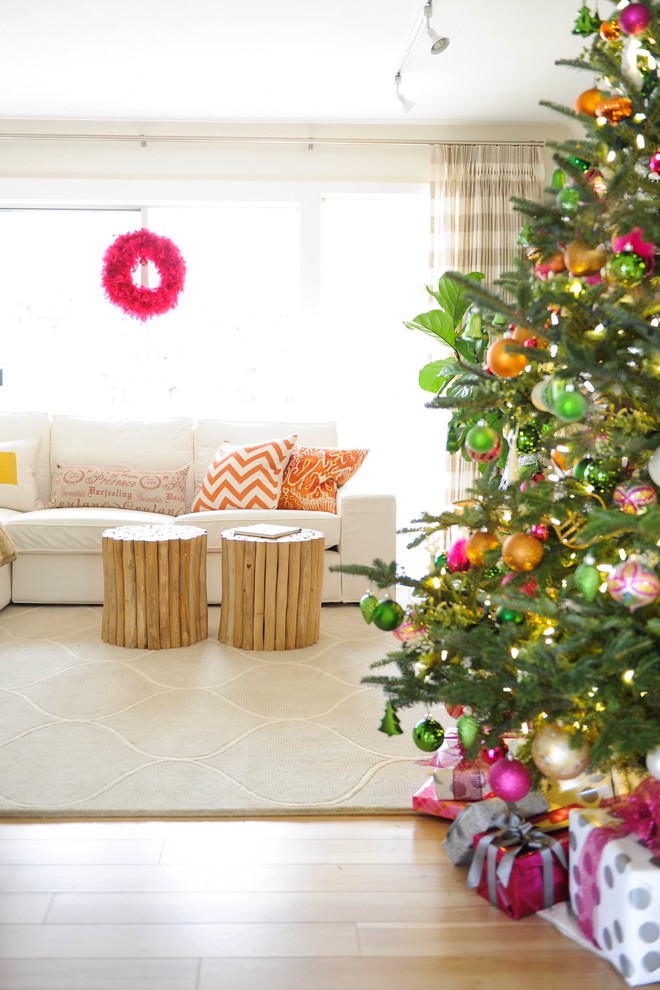 Winter is near, but that doesn't mean you have to let go of your summer decor! Designer Maria didn't let go of her summer hues that fast. Instead, she decorated her living room with a Christmas theme in mind, but created it using summery hues. What a way to warm up your winter!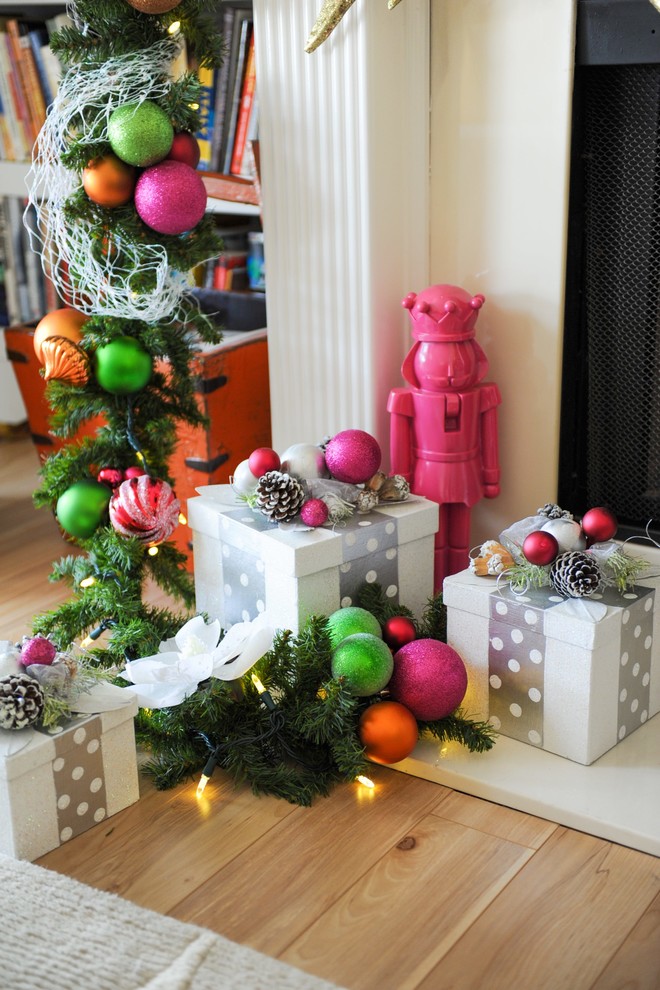 Take advantage of your Christmas gifts and decorate the tops of boxes with pinecones, ribbon, and ornaments. You'd be surprised at how good well-wrapped gifts look under the tree!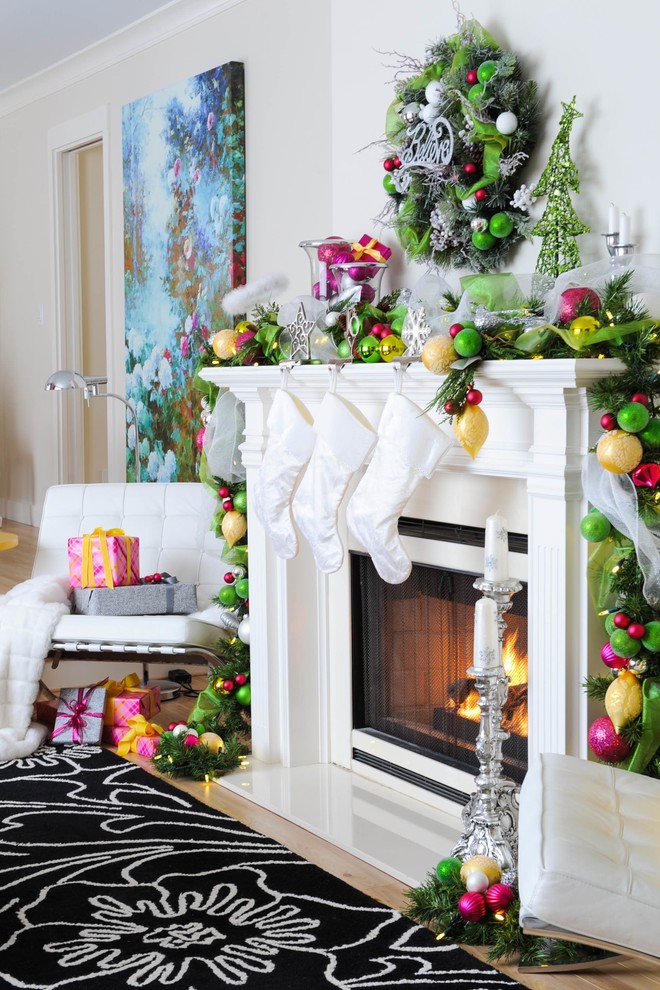 The fireplace mantel is definitely the star of the show in this home. Garland draped and overflowing with juicy-hued ornaments, ribbon, lights, and stockings. The painting on the left is absolutely stunning and the fur throw blanket warms up the space making it cozy and welcoming.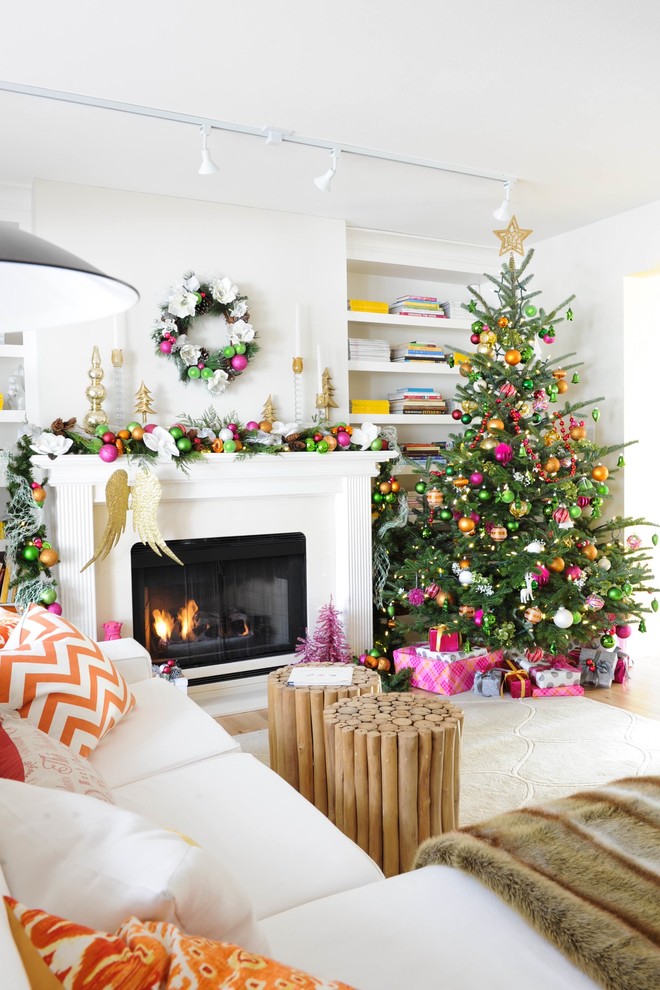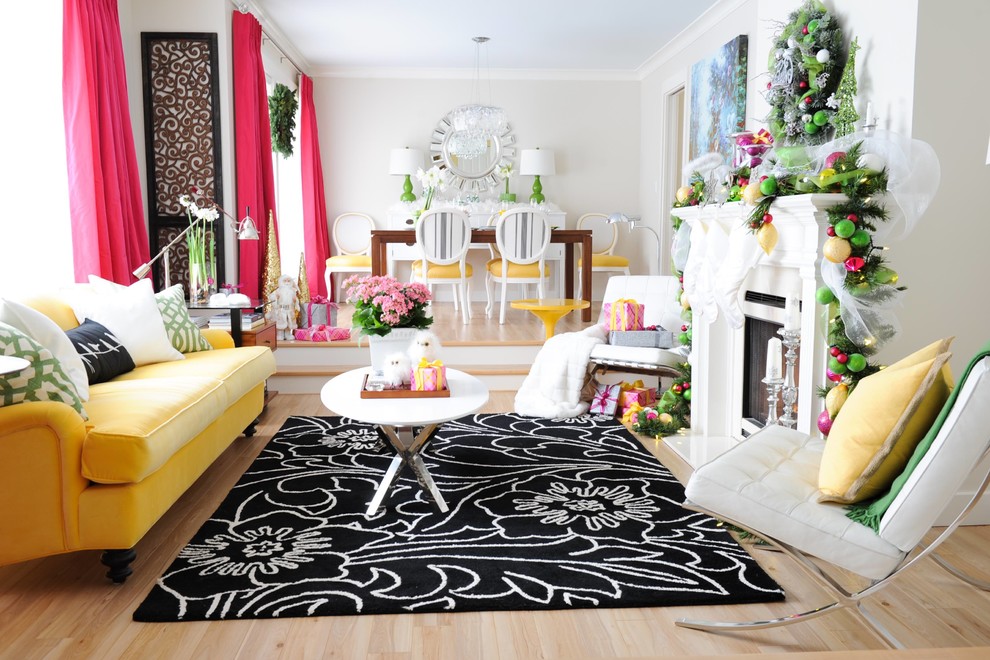 This home is actually not that big it just has BIG style! It's functional, practical, and well designed which makes it look much bigger than it already is. The distressed wood flooring is what really caught my eye and off-sets the uber modern decor. If you are looking for a similar alternative, check out GoHaus as well as their stunning modern vinyl flooring.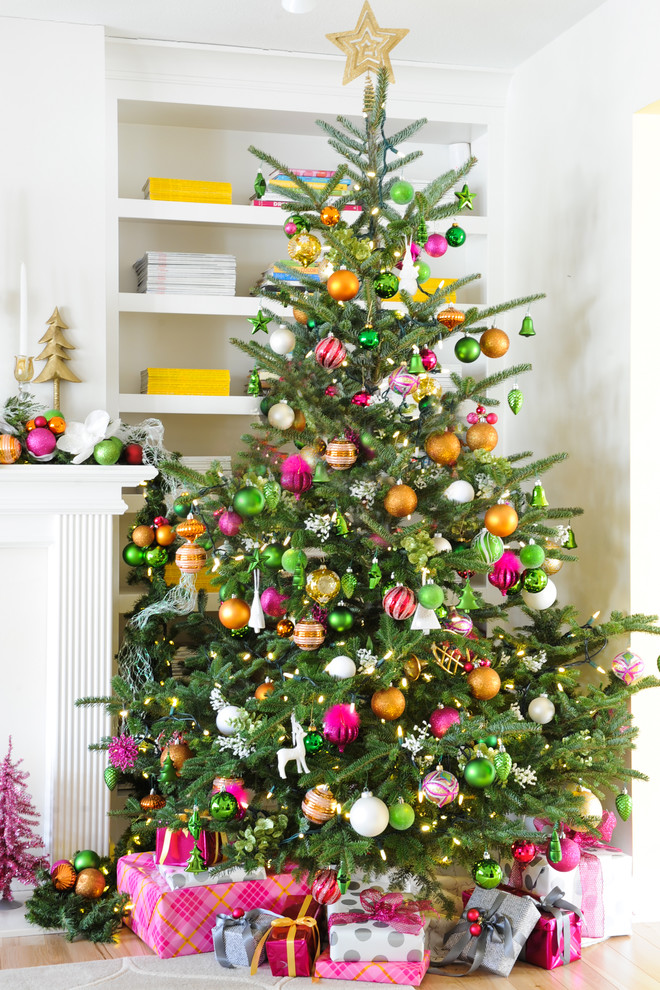 This Christmas tree is definite EYE CANDY! I love the mixture of colors and textures as well as how the gifts underneath carry a similar color palette, tying everything together seamlessly.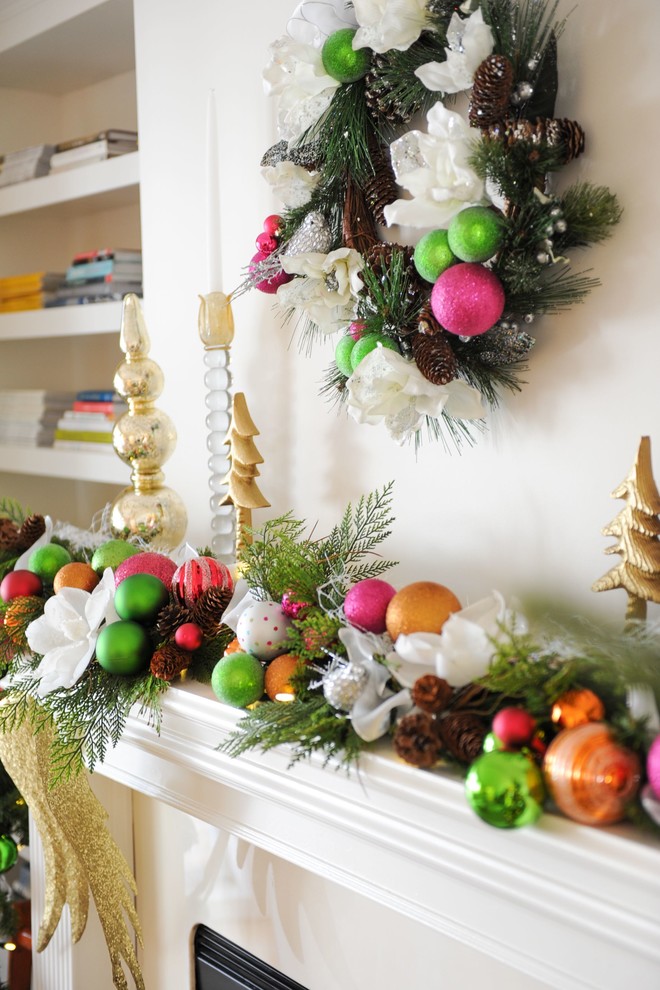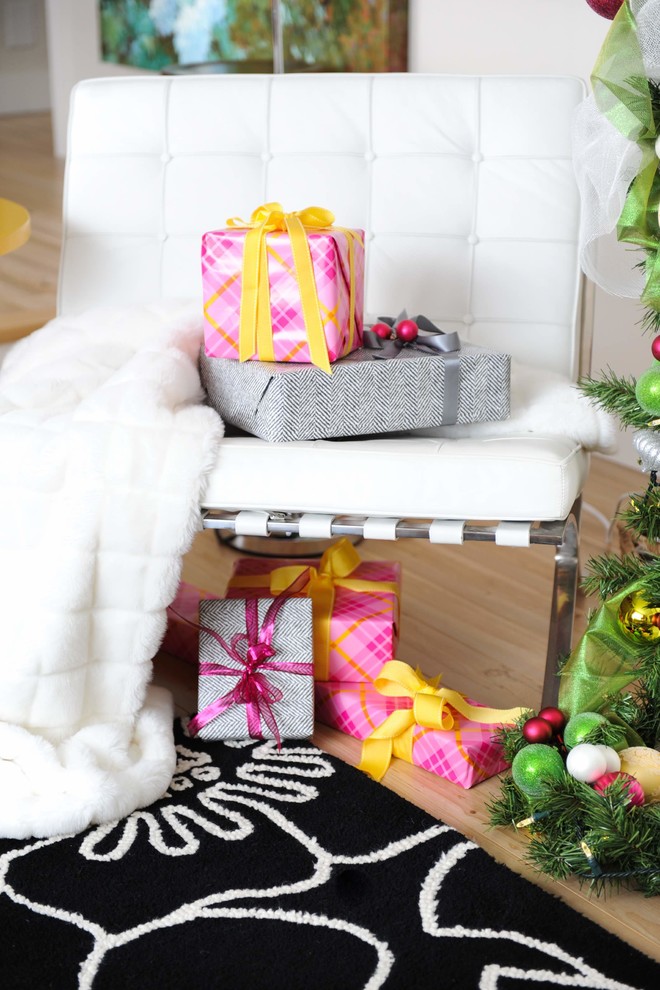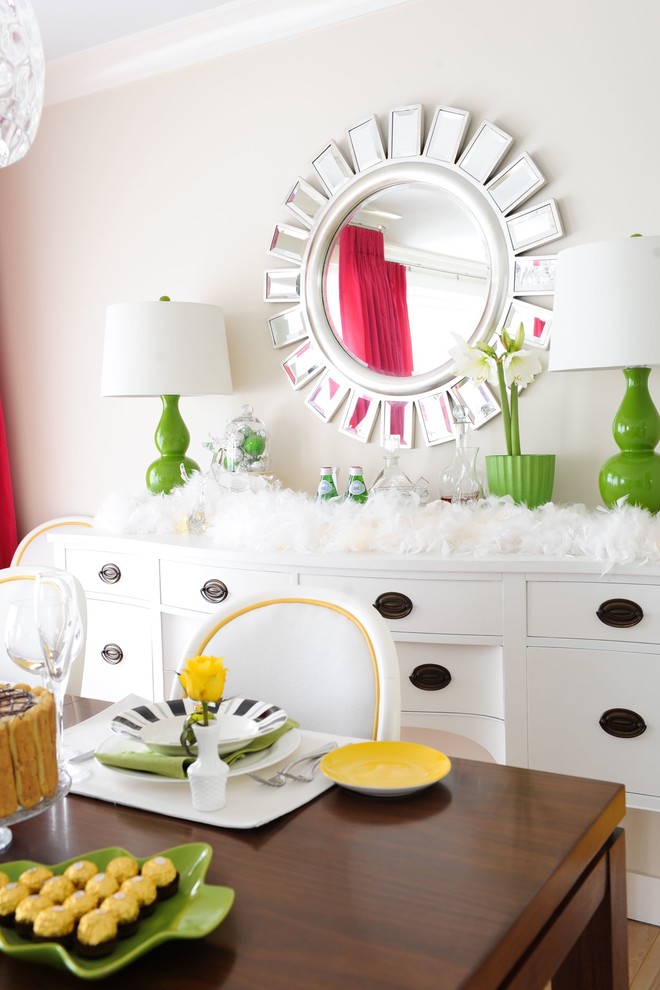 The dining room is fun, lively, and features a fluffy boa draped over the buffet table – who would think of an wonderful idea like that? It's full of light and color and really welcomes guests in for a unforgettable holiday dinner party!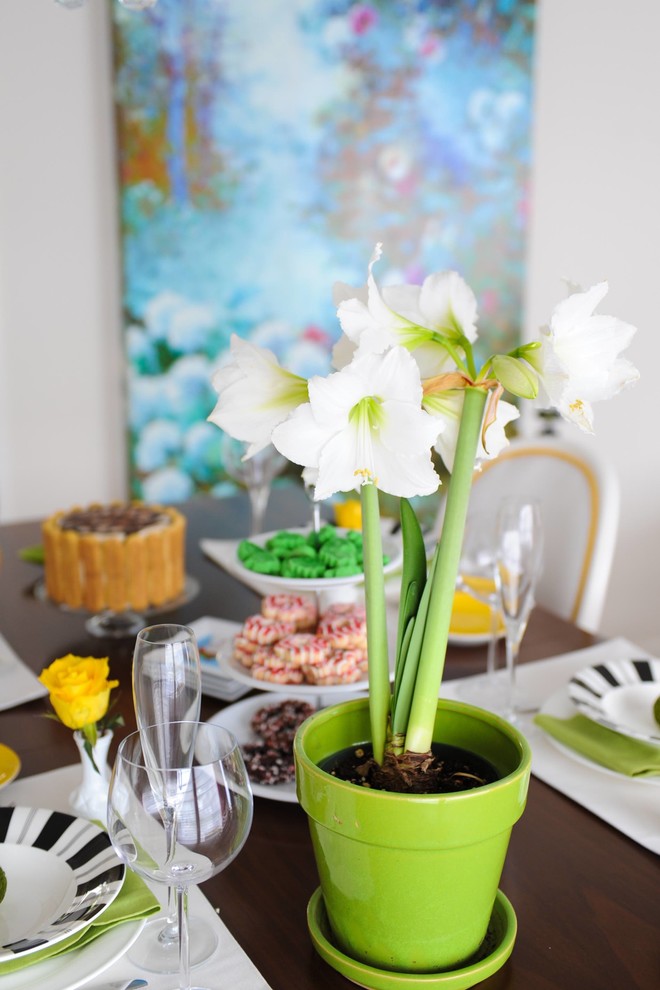 Spring flowers may not be your classic Christmas plant – but if you have the opportunity or live in a warm area, we say why not?