Home Tour: A Dreamy Country Estate in Sunny California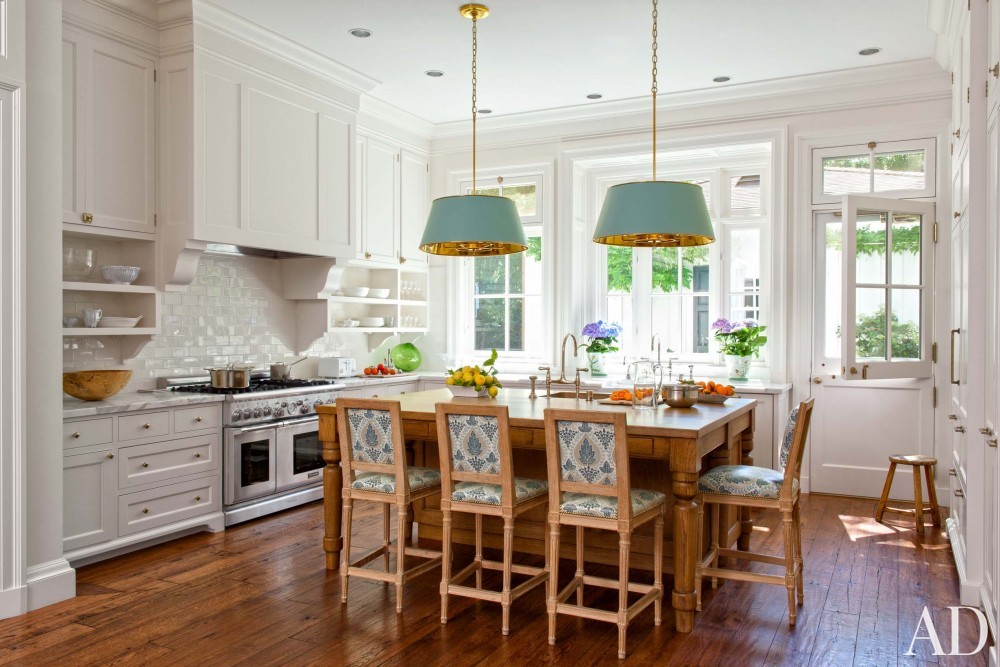 A lush lawn that runs for miles, loads of sunshine, and impeccable taste makes this California country home our dream home pick of the week!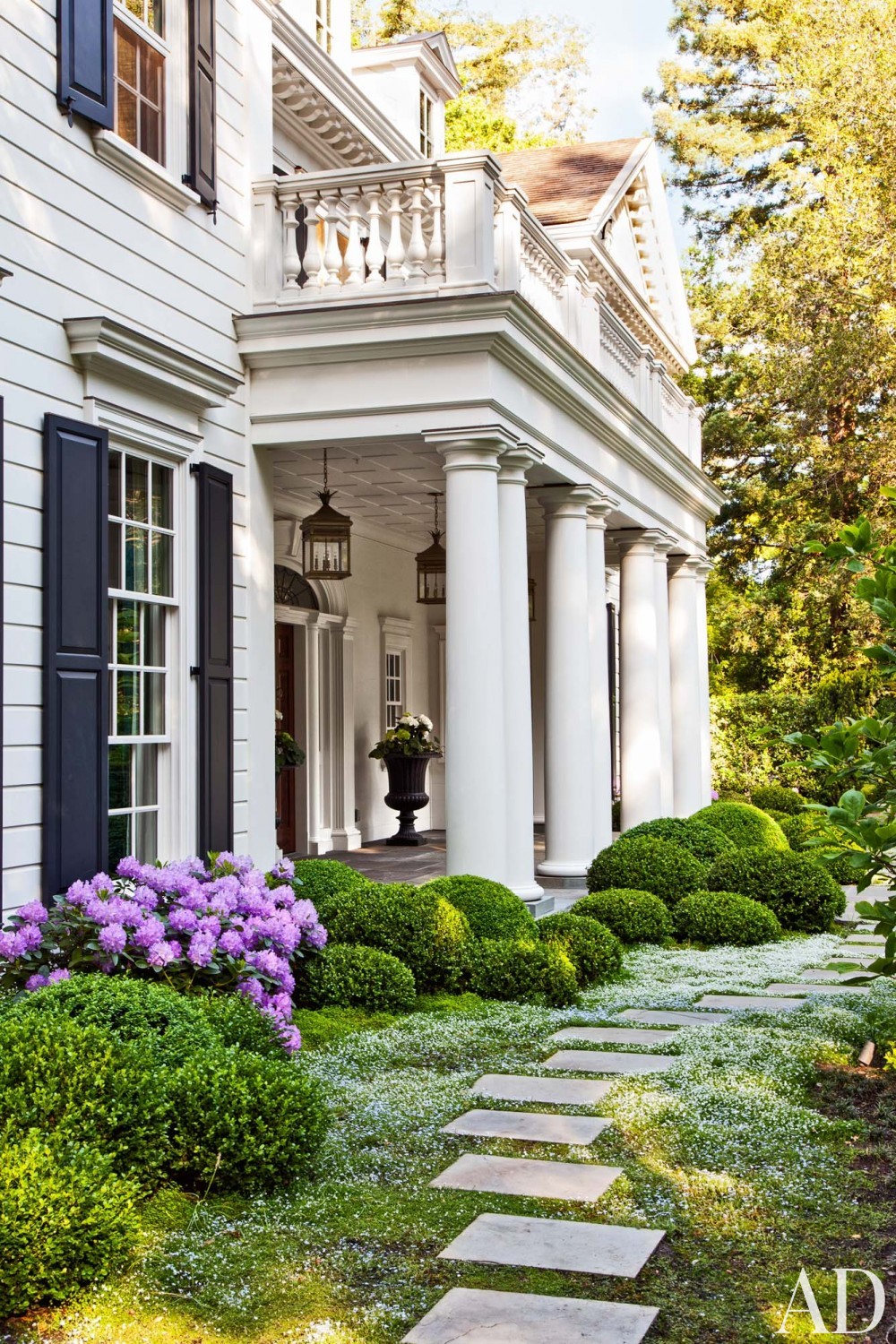 Miles Redd is one designer who's style and taste in decor never disappoints. This dreamy country home situated in sunny California makes for the perfect family nesting spot.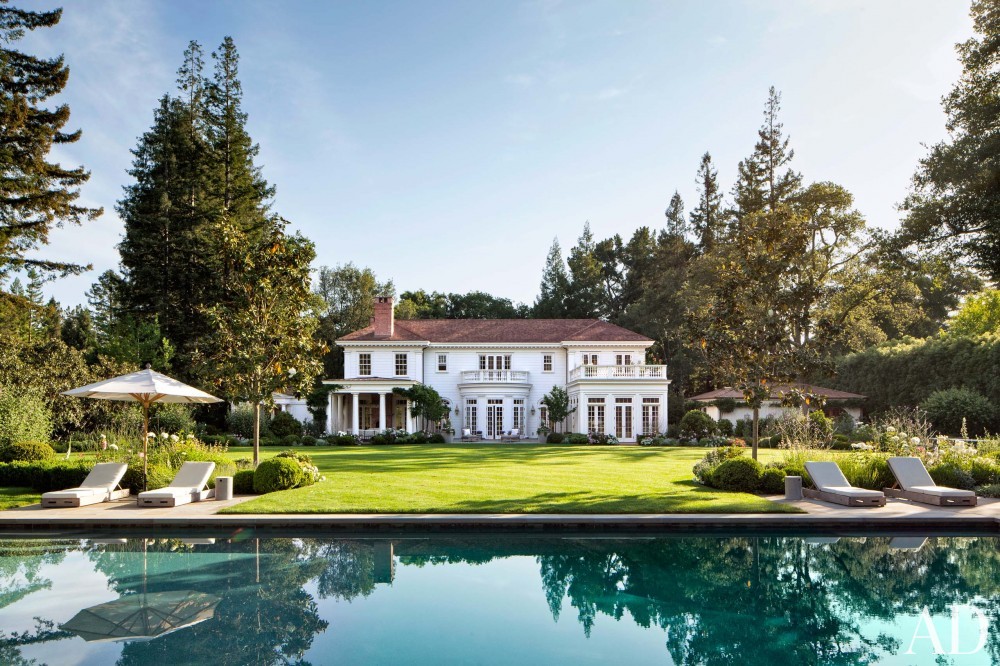 A big part of what makes a home so great is not only in the interior decor, but also in the exterior. Focusing on outdoor living is a big part of making the most of your home. Miles likes to focus on simplicity outdoors, so the sleek lounge chairs and country-style landscaping was a must for this traditionally styled home.
The solarium or sunroom is the perfect spot for kicking back and reading a good book, all while enjoying an impeccable view of the nature outdoors.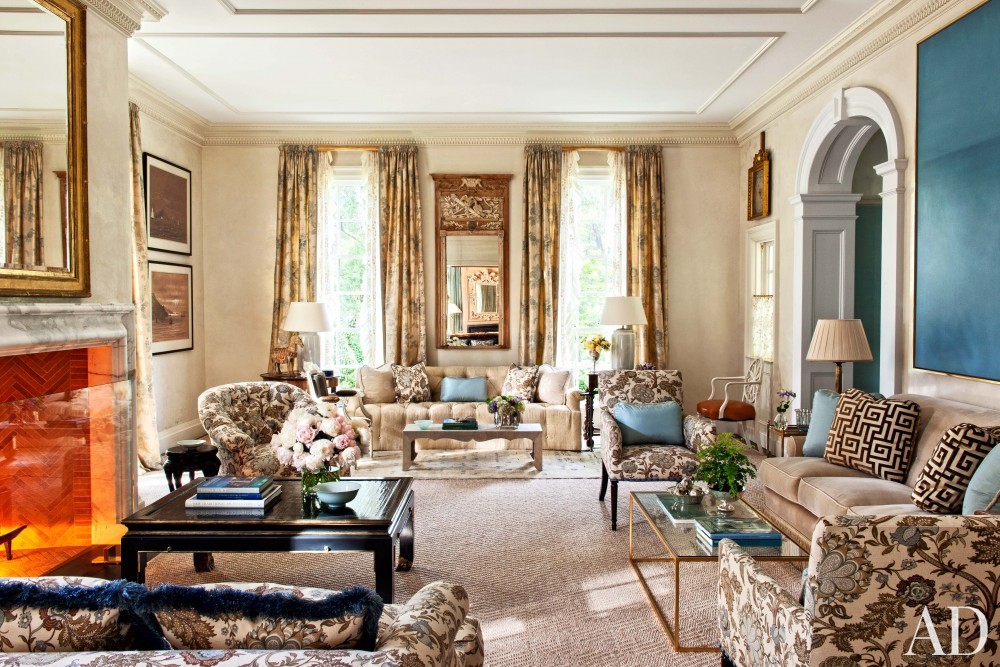 "Buy the best, and you'll only cry once" – Miles Redd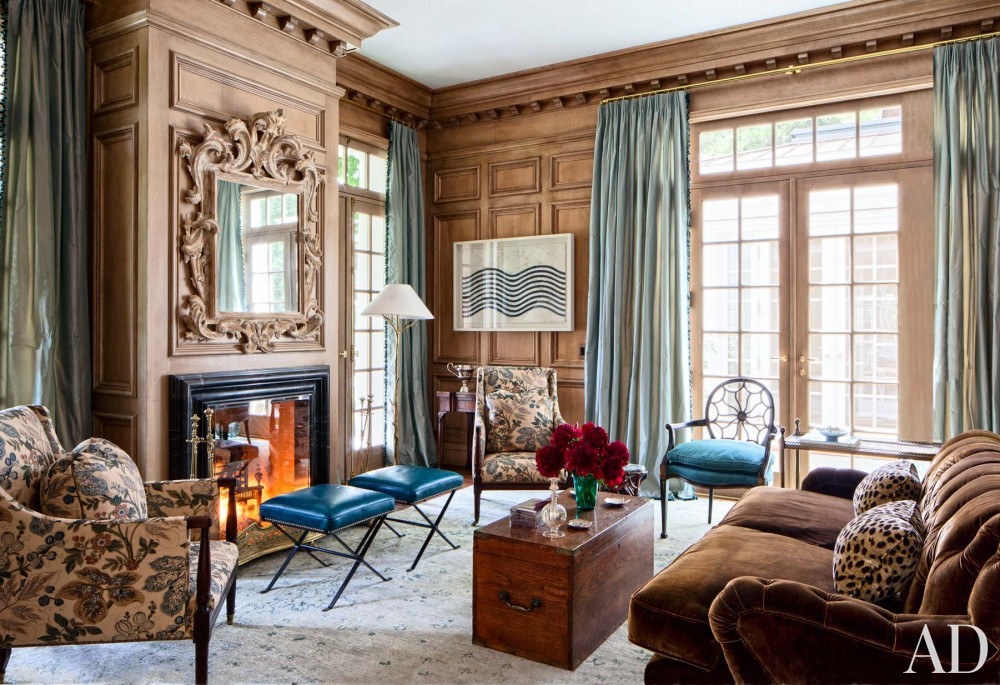 In the library, white oak panel walls and intricate detailing all throughout the accessories and furniture really make this tiny but dramatic space stand out! My favorite part of this whole room is the opulent wood burning stove which makes it the perfect spot to cozy up on a chilly day.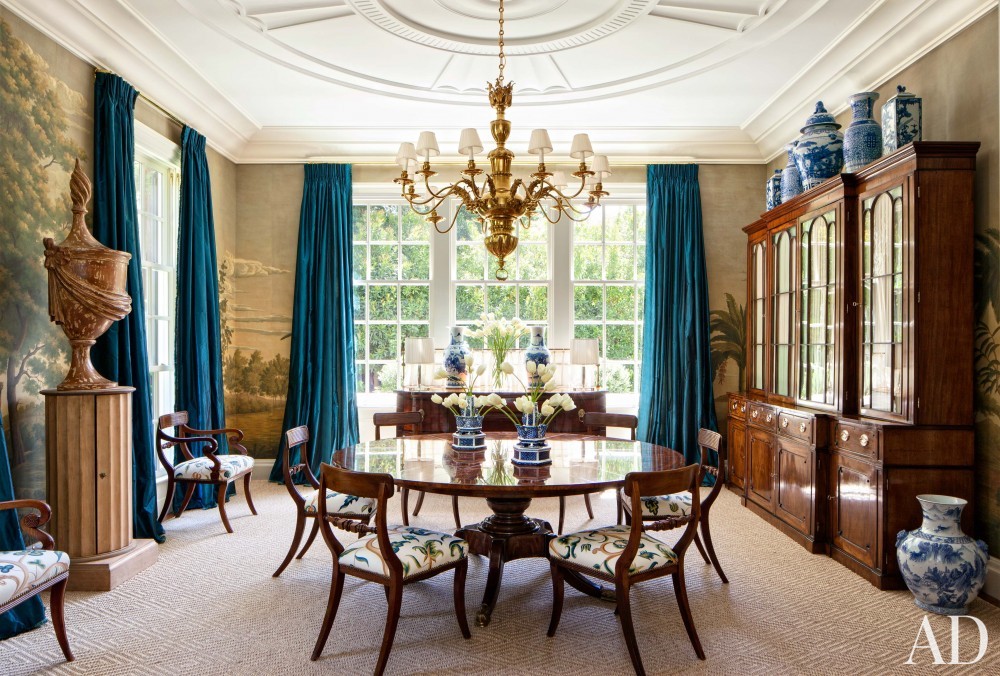 The dining room is a showstopper and focal point of the house with floor length windows, an amazing view, and a charming interior. The curtains are silk taffeta, the chandelier is antique Florian Papp and the chair seats are reupholstered in Chelsea Editions fabric. Blue and white chinoiserie vases add an oriental touch and an exotic-ness to the room's overall decor.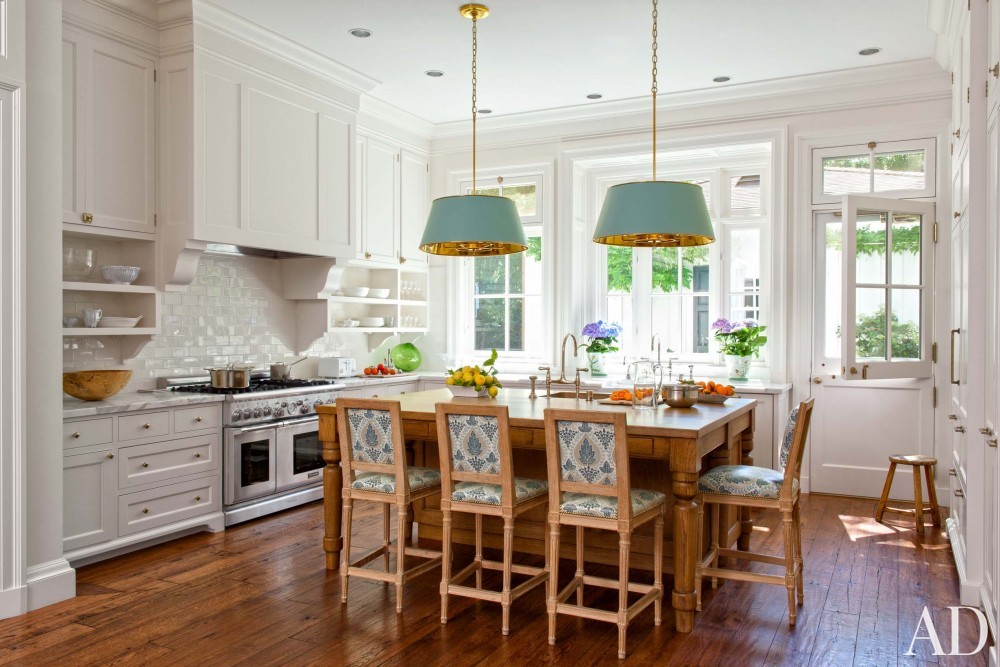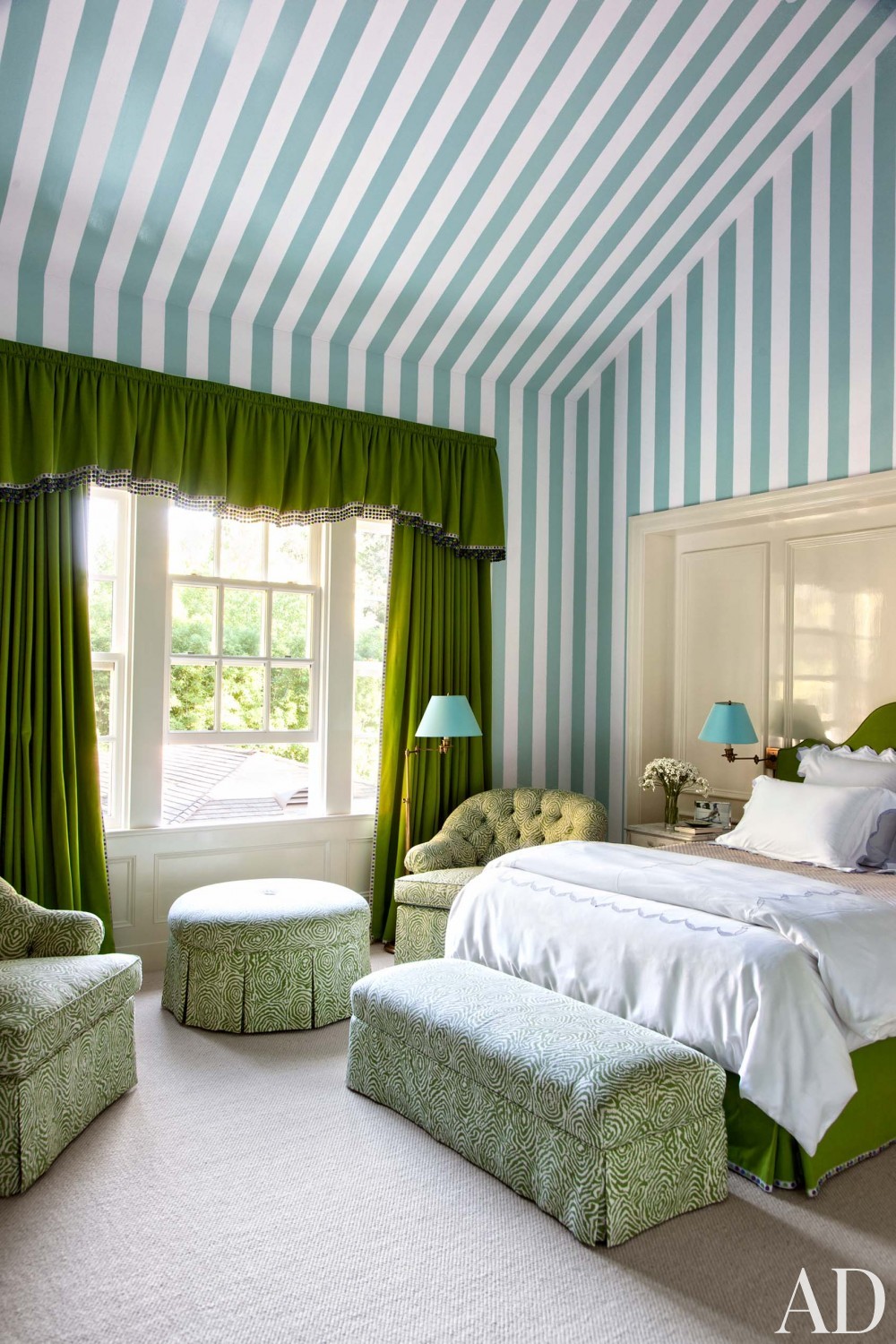 Who says you can't do stripes from top to bottom? This little girls' room proves you can make a bold statement using a little imagination and simple color palette of just three colors. The paint used for the stripes is from Benjamin Moore and the fabric covering the chairs, ottoman and bench is from Alan Campbell.