Atlanta Home Tour: Palazzo Rosa Family Home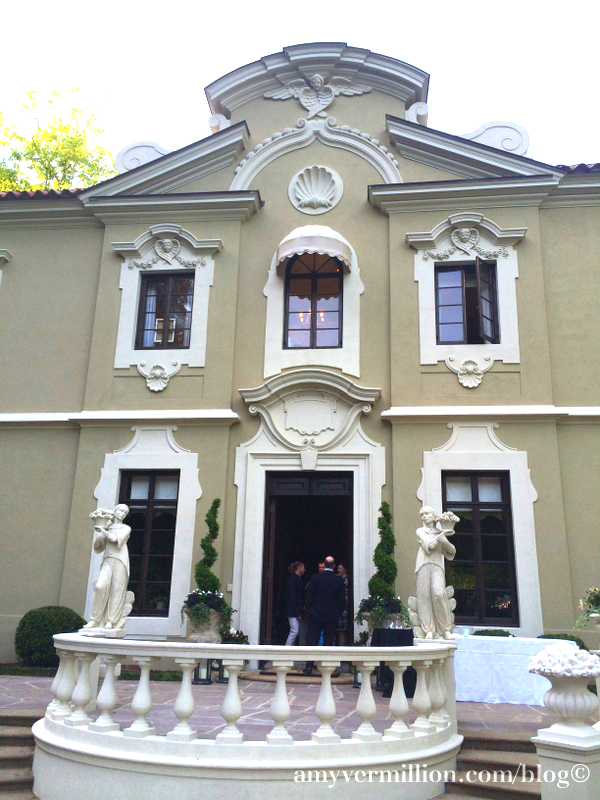 This beautiful family home in Atlanta previously known as the "Pink Palace" (it used to be pink) is a miraculous Italian Baroque style work of art. It was built to be a family home but also to be big and luxurious enough to host lavish parties. The home is really lovely and boasts a unique style you don't really see around Atlanta. The stucco walls and intricate mouldings really sway on the Mediterranean side thanks to the architects that studied classical Italian architecture in Italy. Take a look at the stunning tour: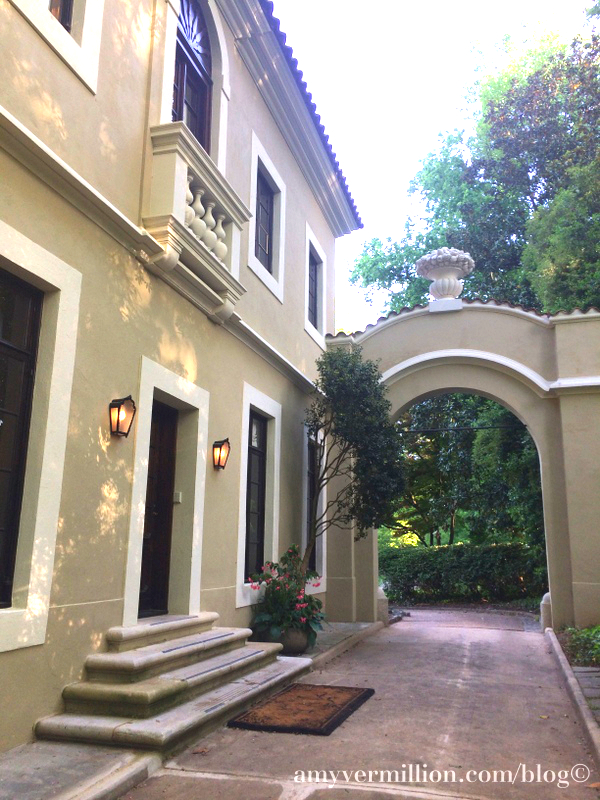 The side entrance to the home is far from neglected! The urns, arches, walls and windows all scream Tuscany! Thanks to wonderful architects, they were able to bring a big aroma of Italy into the heart of Atlanta. One thing I really like about the home is the deep dark brown wooden windows and doors. It definitely brings a mysterious, and rich looking feel not to mention great contrast to the light stucco walls.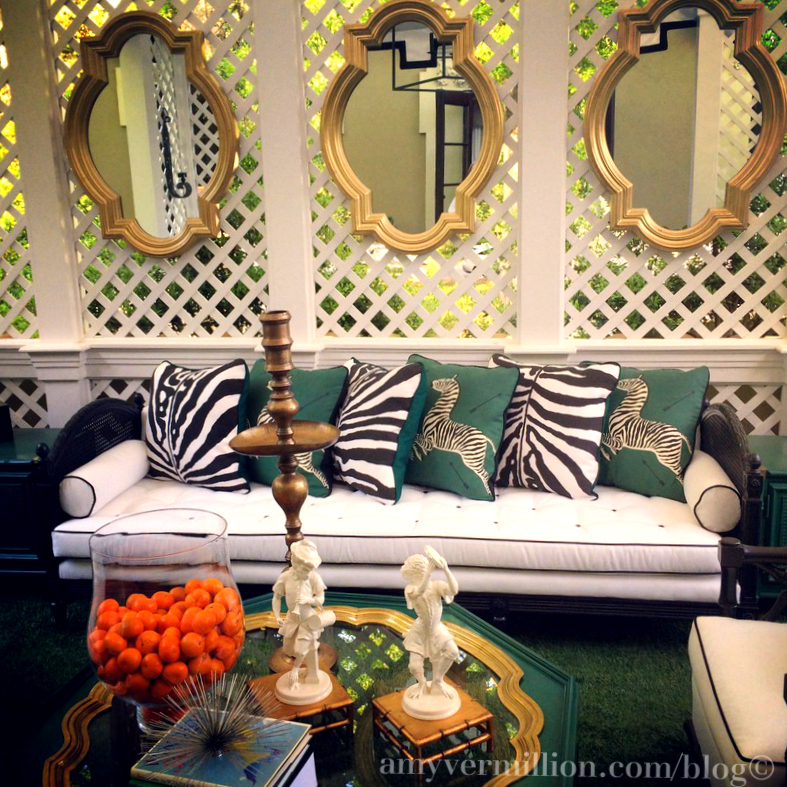 The adorable master terrace is a striking addition to the home. The huge vase filled with tangerines is a nice shock of color. Take a look at those wild zebra pillows – talk about going to the wild side! The designers brought the indoors out by hanging thick gold framed mirrors to the white garden fence. This is a smart idea to make a outdoor space feel comfy and homey. You could also add in some Inui LED lighting, or wrap some fairy lights around the fencing to create a romantic atmosphere.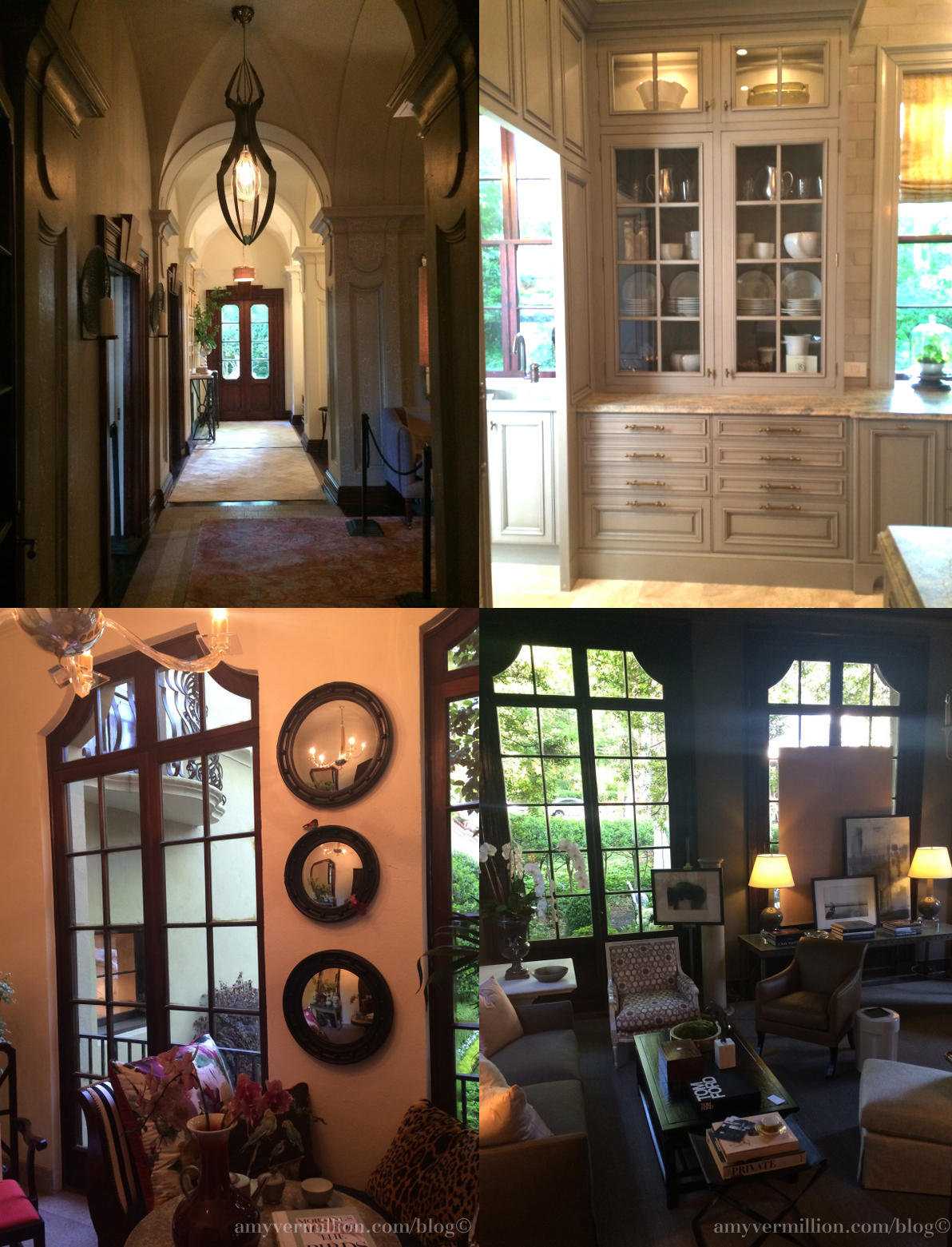 Here are some shots of the interior of the home. The ceiling arches, mouldings and architecture is even more amazing inside. Everything feels cozy and lived in. I feel like each room has a special story to tell since each one is filled with unique pieces like antiques and finds from all over the world.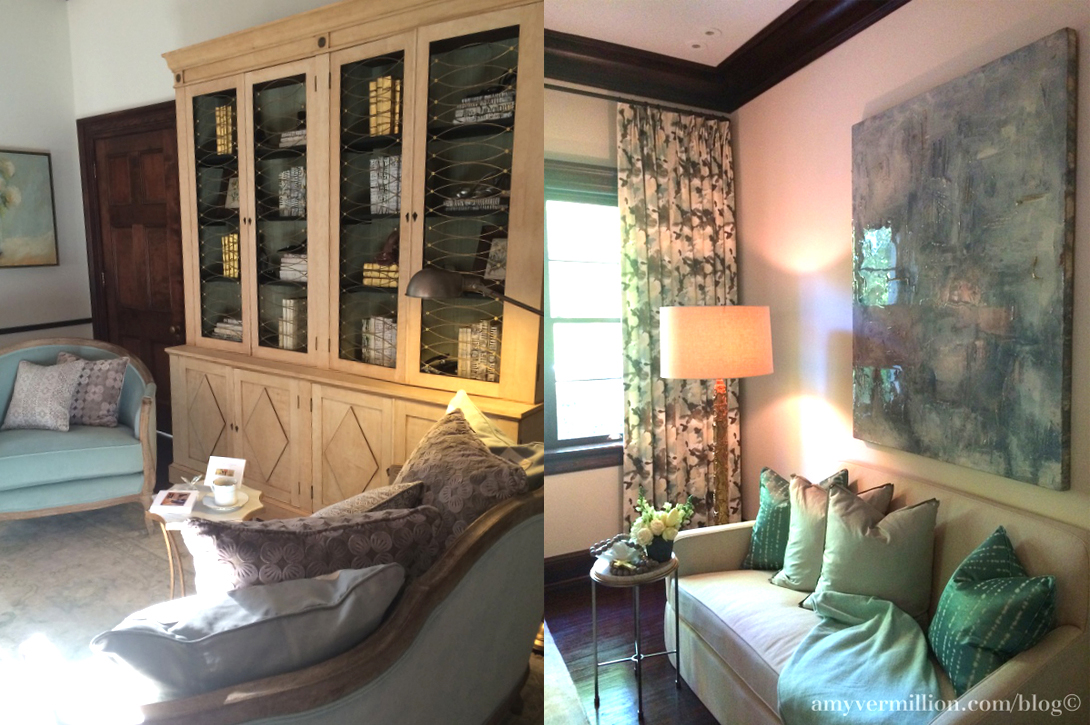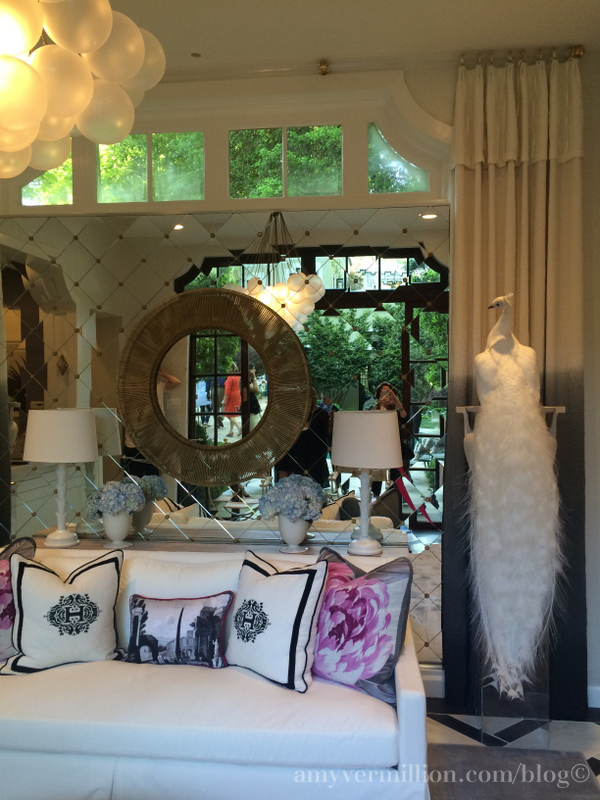 The designers made the living room no stranger to attention by making the space visually look even BIGGER by adding a wall covered in diamond shaped mirrors. I love this look and mirrored walls have been a huge hit for a while now. They are one of my favorite tricks to making a space seem double in size.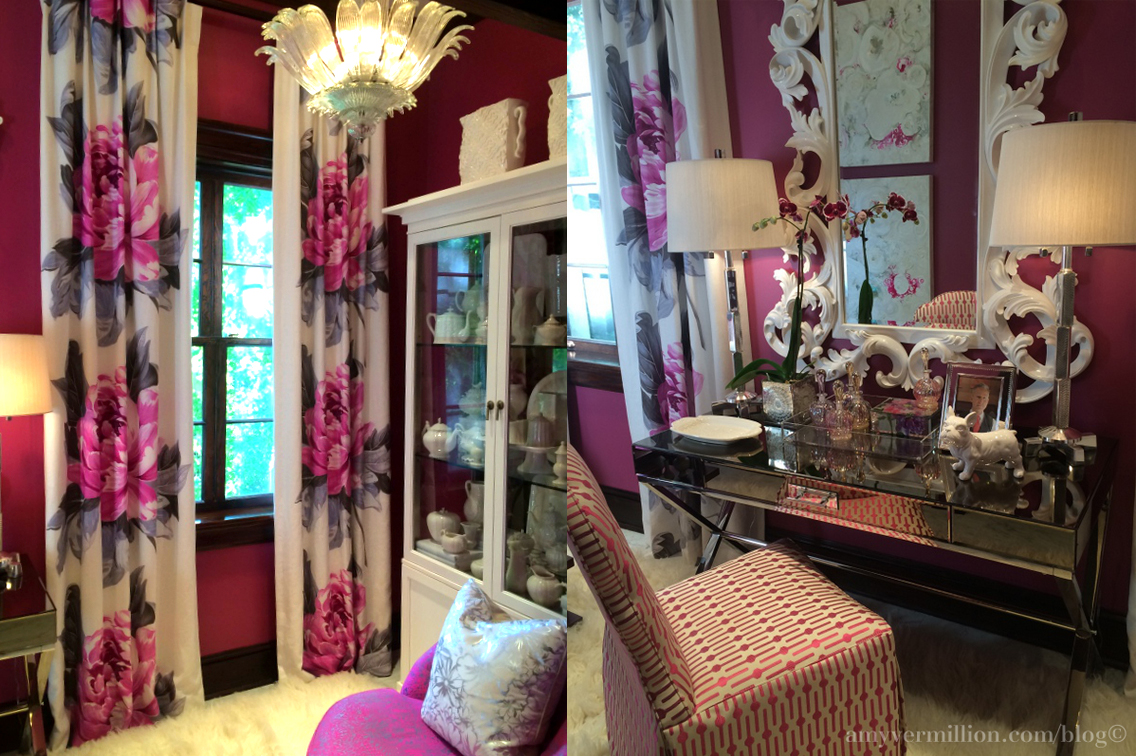 The fuchsia guest bathroom and dressing room is really glammed up in pink, mirrors, and fur! The fluffy lambs fur rug was a nice way to soften up such a demanding, hot color.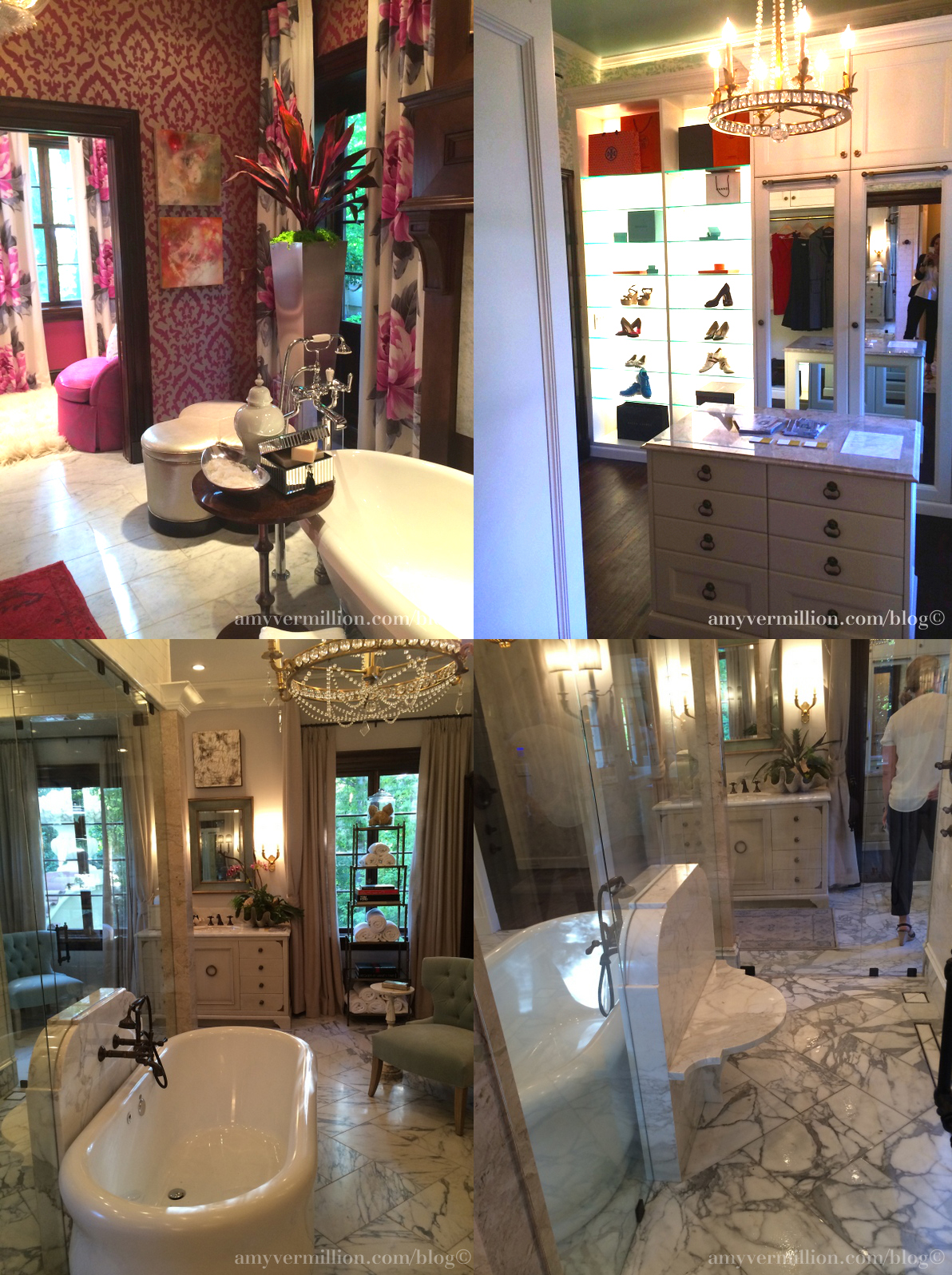 For the master bath, the marble tiles were laid out in a chevron pattern which is a smart trick to make a space seem like it runs for miles. The bathtub and huge walk-in shower are a nice touch of luxury.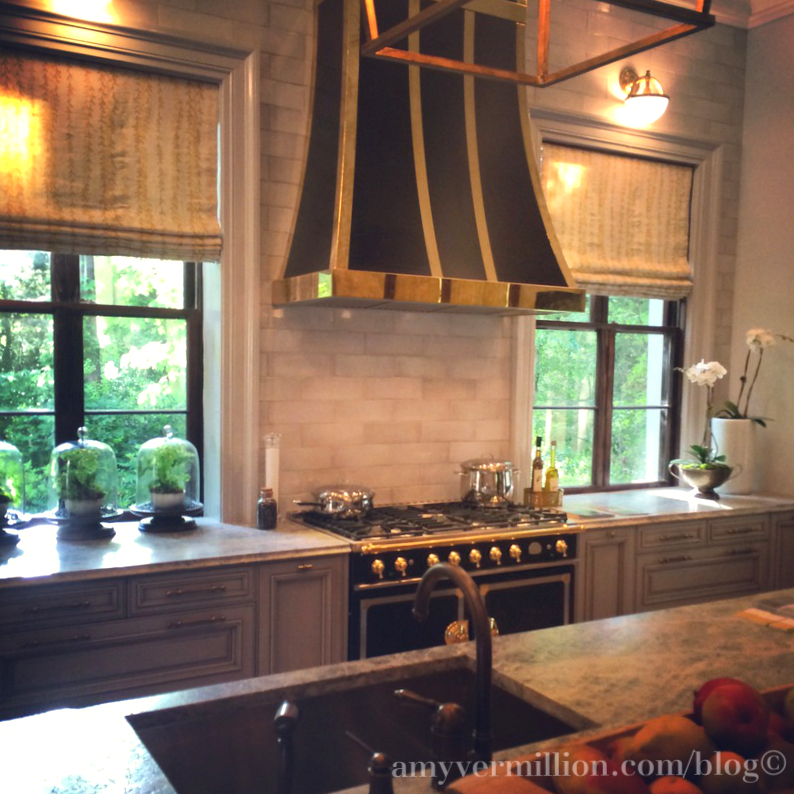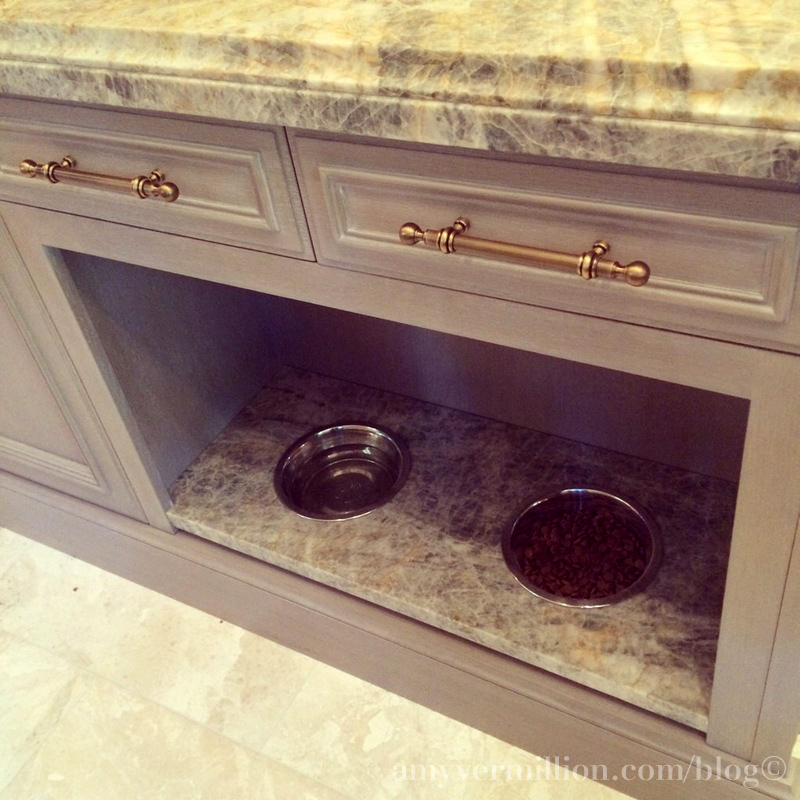 What a clever way to keep your dog food from flying around the house! This custom installation in the kitchen is the best way to pamper your pooch!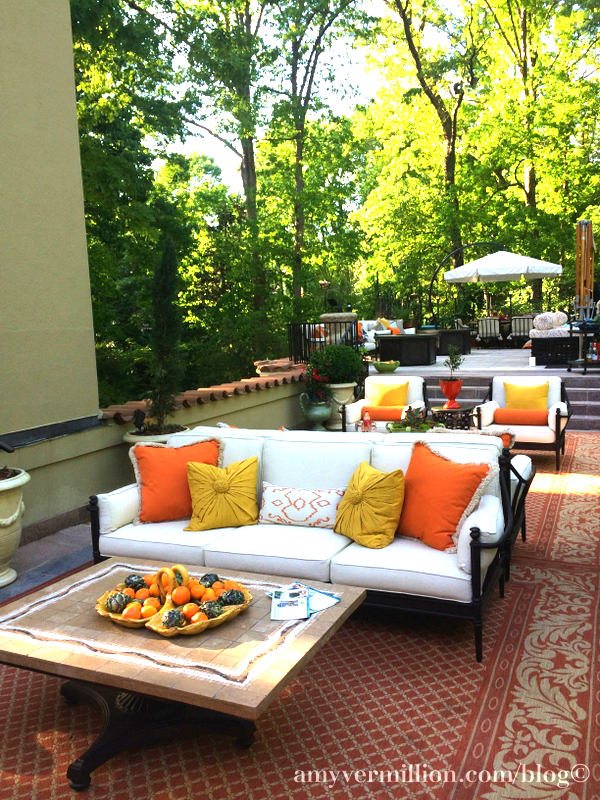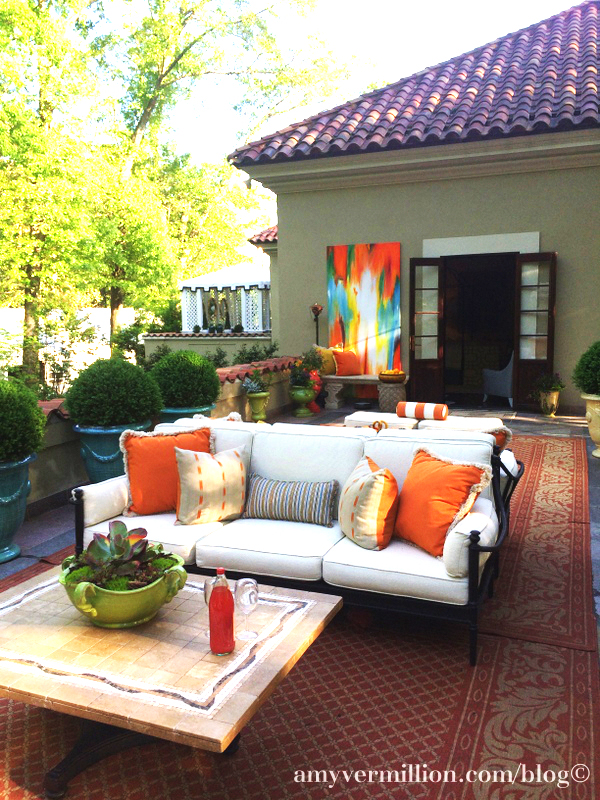 This patio is actually a "guest retreat" on the roof of the house! It leads straight from the guest bedroom and makes a luxurious and convenient place for your guest to relax, suntan, and do however they please! Talk about the royal treatment, I'd love to stay over!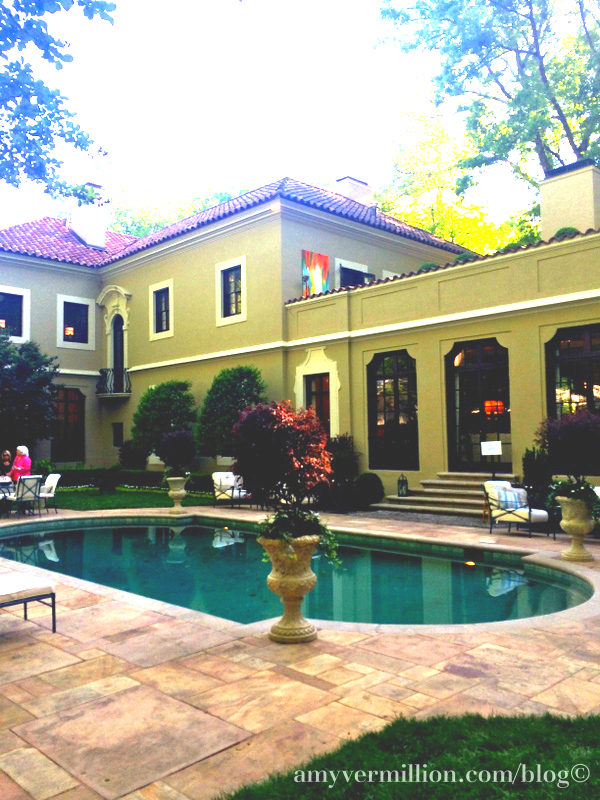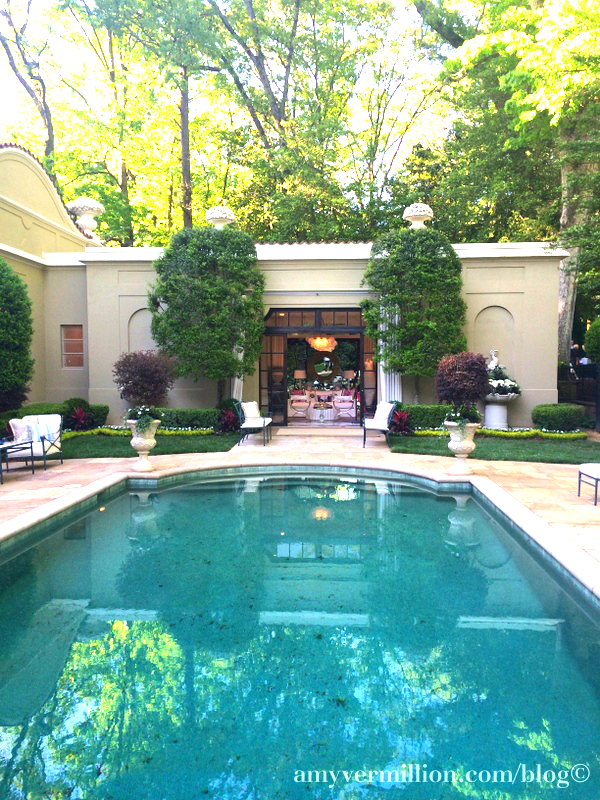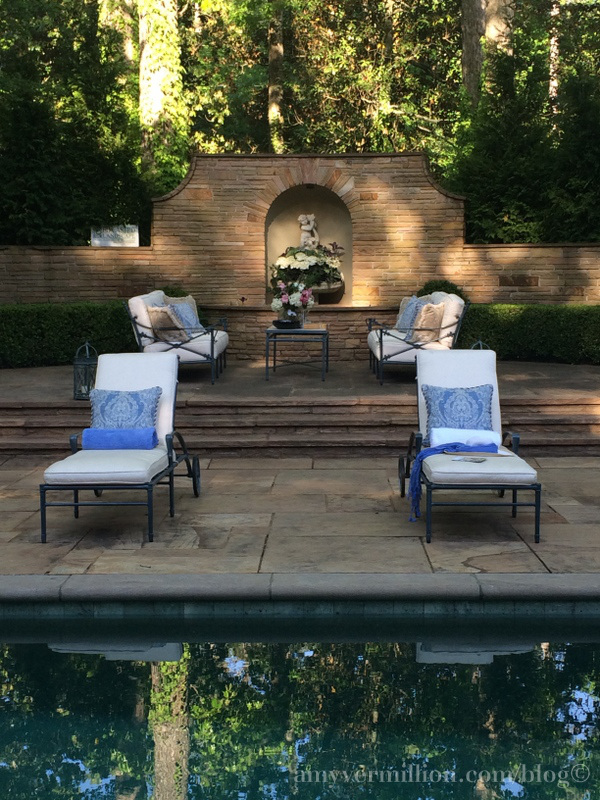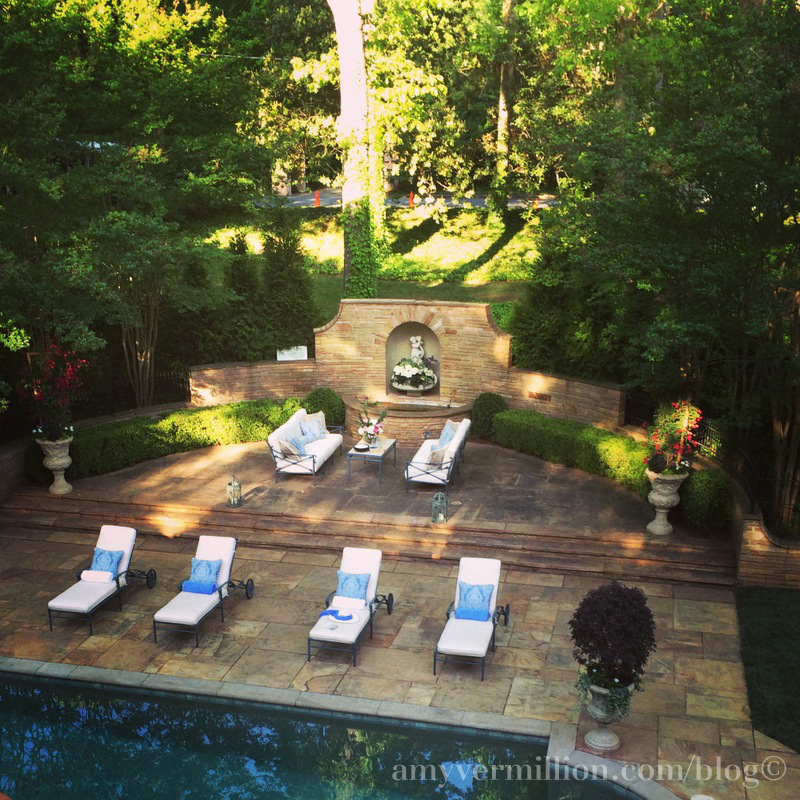 Wrapped around the Palazzo Rosa are immaculate gardens, a big swimming pool, loggia, and a beautiful terrace. I'm pretty impressed with the overall tour and drew a lot of inspiration for my own decorating. Thumbs up to the architects and designers, the exotic Mediterranean exterior and modern interior turned this home into a high-style hotel retreat!
P.S – Thanks to Amy from Amy Vermillon Interiors for sharing her amazing tour of the Palazzo Rosa!