Dining Alfresco – The Key Essentials To Fabulously Eating Outdoors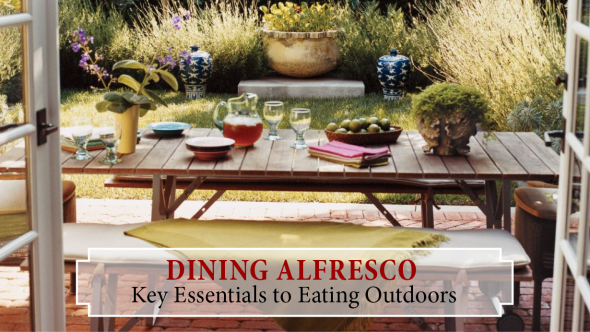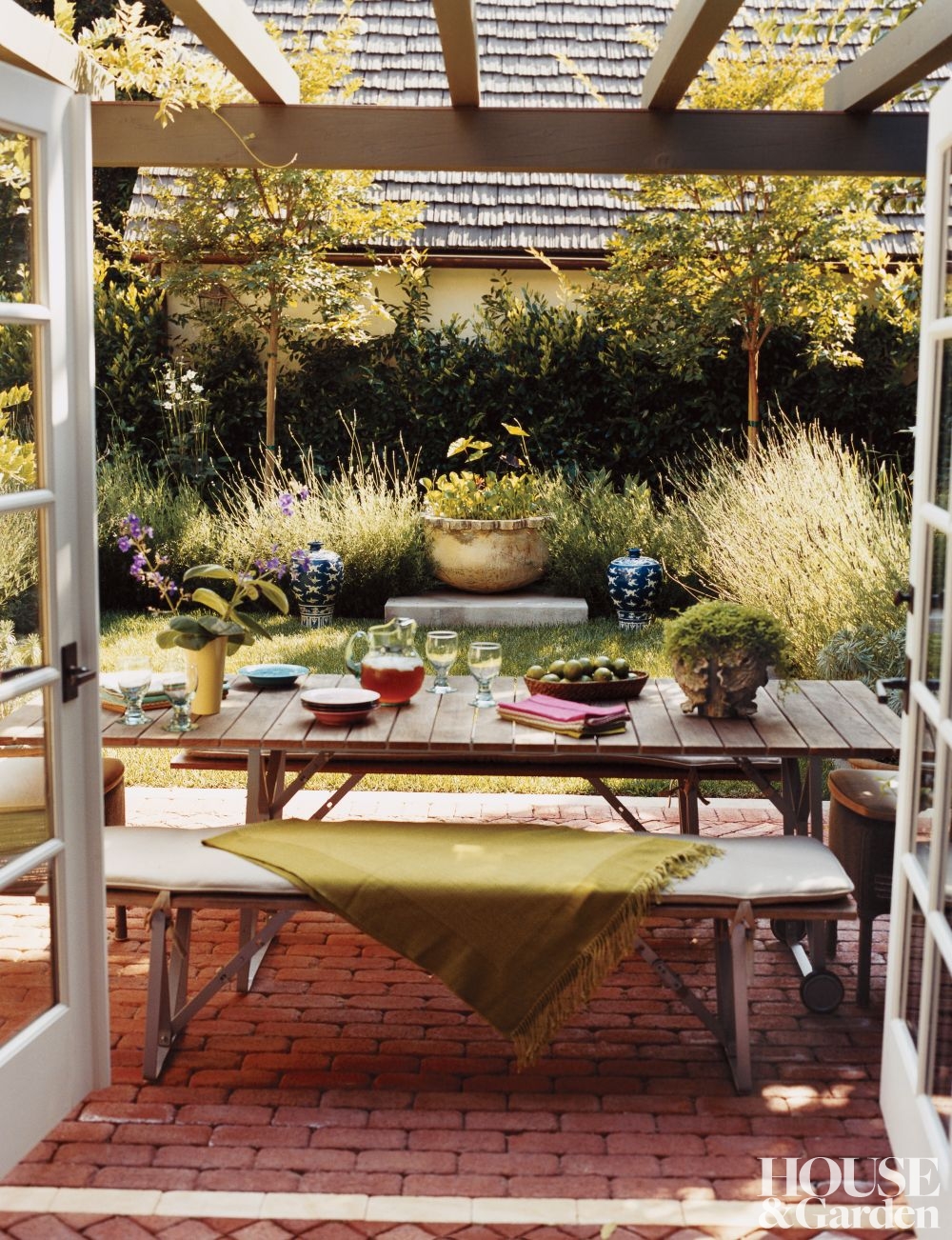 So what does really 'alfresco' mean? You've hear it one too many times this season – Alfresco simply means "eating outdoors" in Italian! Getting out in the fresh air with a big appetite, great weather, a lovely atmosphere, and most of all appreciating a slower pace of life! Dining alfresco doesn't mean pulling up a chair and simply taking your plate outdoors, there is a whole other dimension when it comes to mastering this Italian tradition. Take a look at these gorgeous outdoor arrangements and find out what makes them so great:
New York Terrace
This red brick terrace takes on the perfect view of New York's Shelter Island. The big, oversized lanterns make the perfect addition to a romantic later night dinner.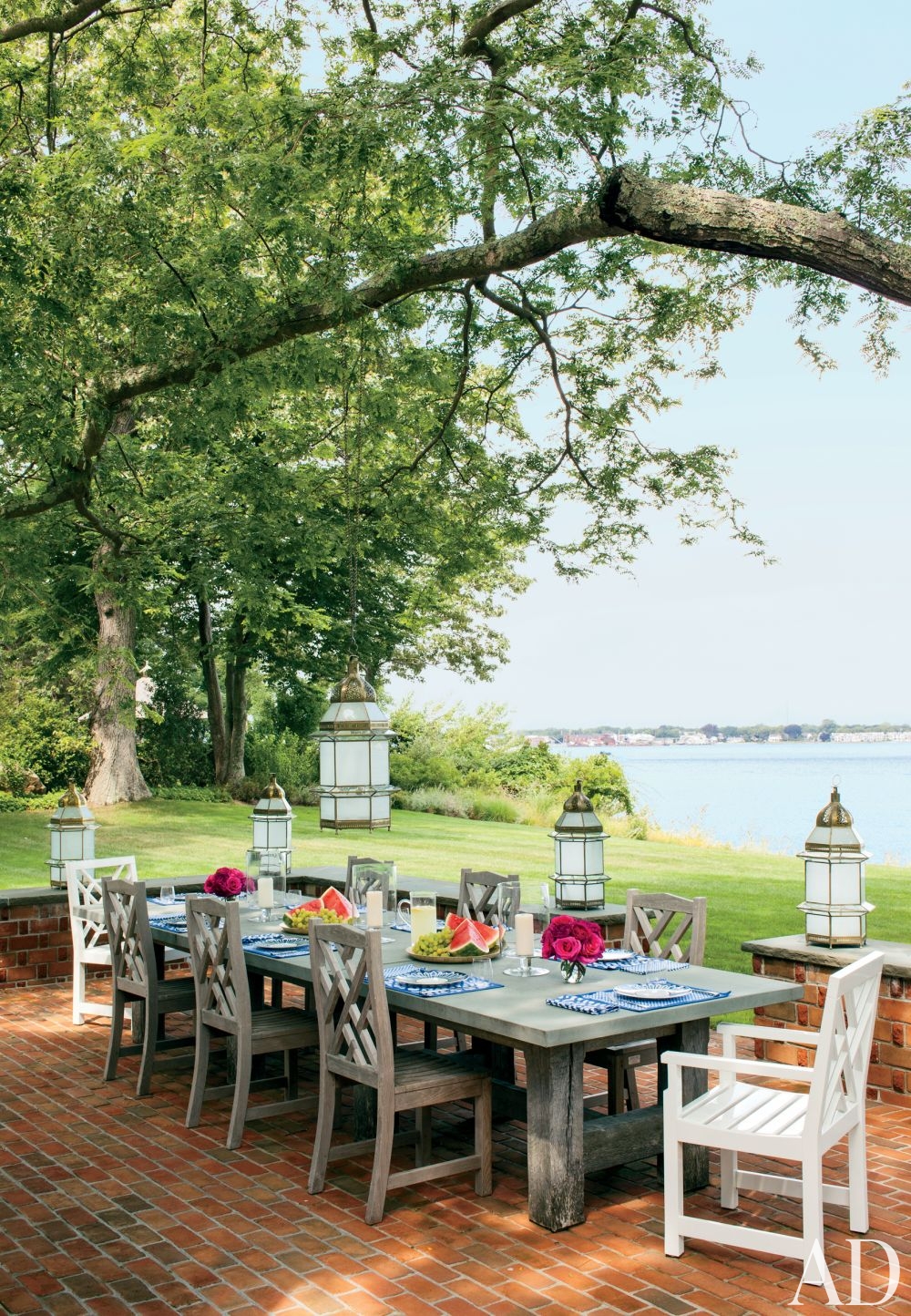 Charming Courtyard
Everything about this backyard setup is absolutely charming! I am in love with the red terra cotta roofing, string lights, and loads of planters overflowing with tiny colorful flowers. It's all i the details!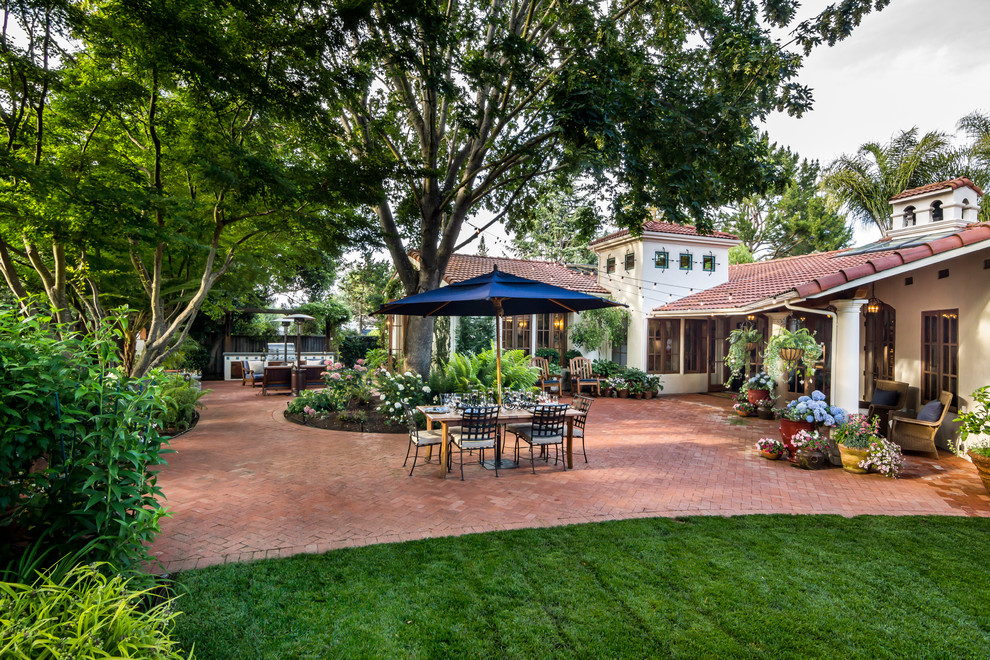 Balcony Tea Time
Alfresco dining doesn't always have to mean in the backyard under the trees, you can dine on your balcony too. Two comfy benches, and a simple umbrella turn a regular balcony into an intimate place to sip tea or cool berry punch.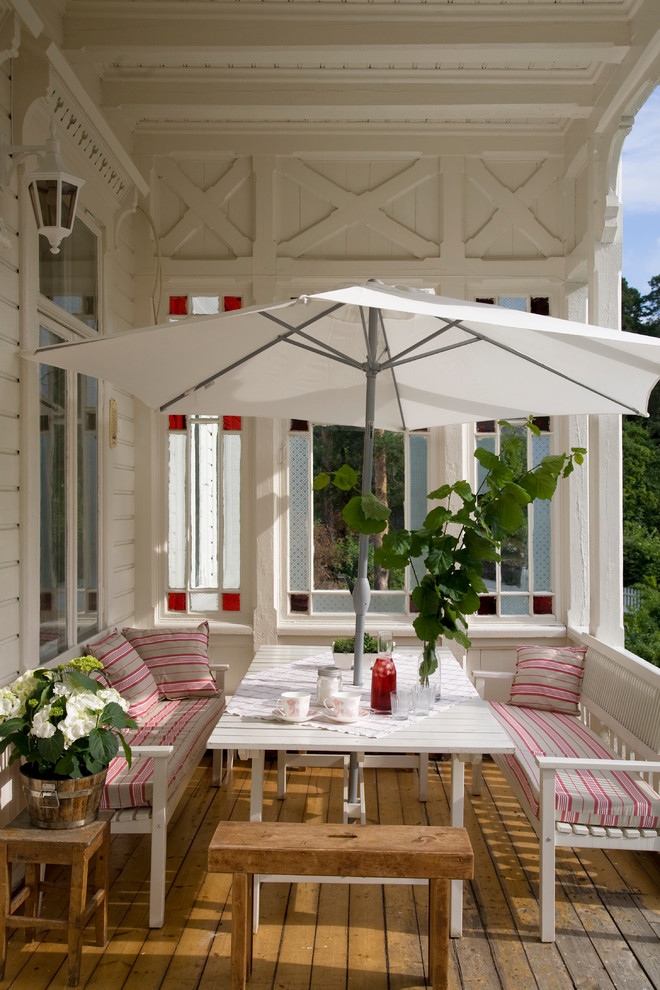 Classic Tuscan Patio
Brick and wrought iron is a Tuscan staple when it comes to outdoor decor and furniture. Consider purchasing wrought iron furniture (it lasts years!) and pair it with matching heavy iron lanterns for a magical outdoor ambience.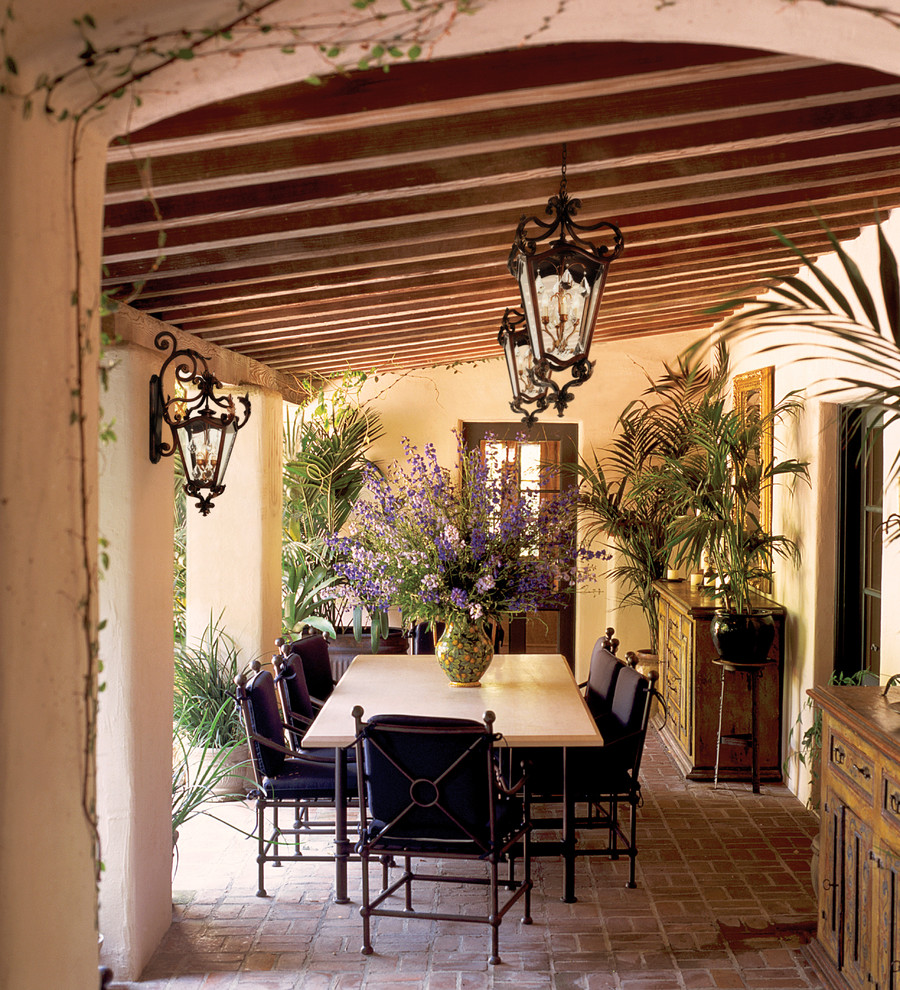 Simple Yet Beautiful
A outdoor meal is anything but prim and proper! This rustic style alfresco setup proves that not every meal has to be fancy schmancy. Throw a burlap tablecloth over your stone patio furniture and pile up a big bowl of organic fruits from your garden. Enjoy a simple, healthy snack and treat yourself to some Italian wine!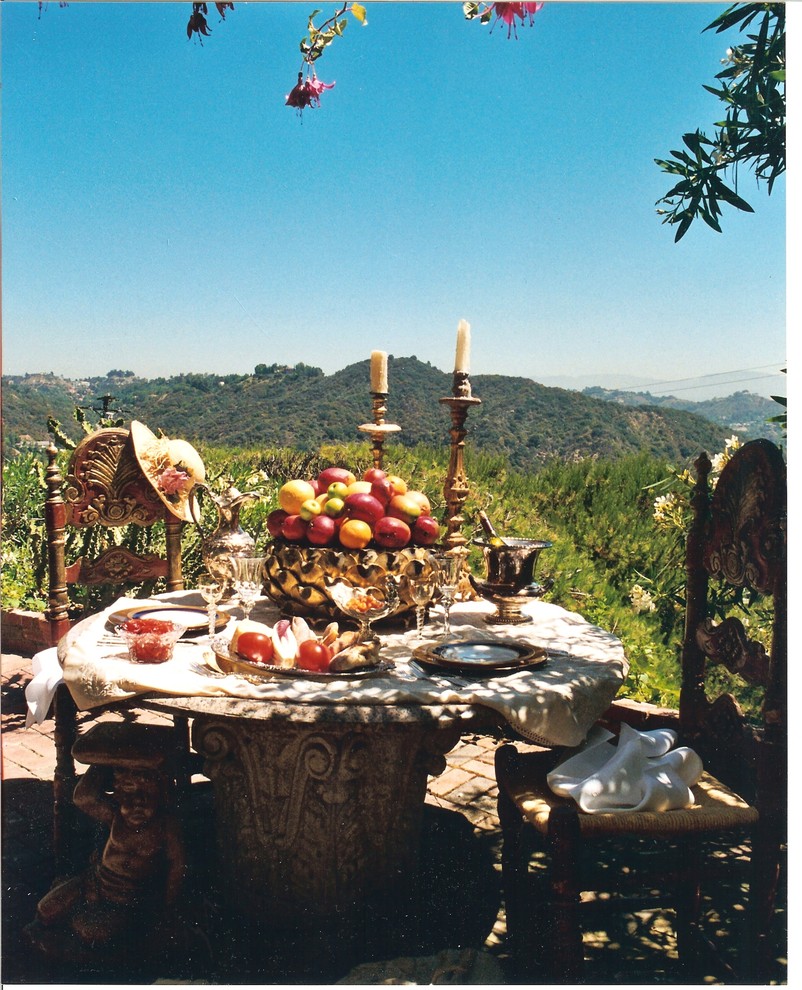 Sunny Oceanfront Lunch
Remember to dress your table for the occasion! Roll out a table cloth with pretty summer prints and artfully tailor your dining table with a nice centrepiece. A big bowl or basket full of your favorite fruits and some sprigs from the garden is a simple way to decorate your outdoor setting in a snap!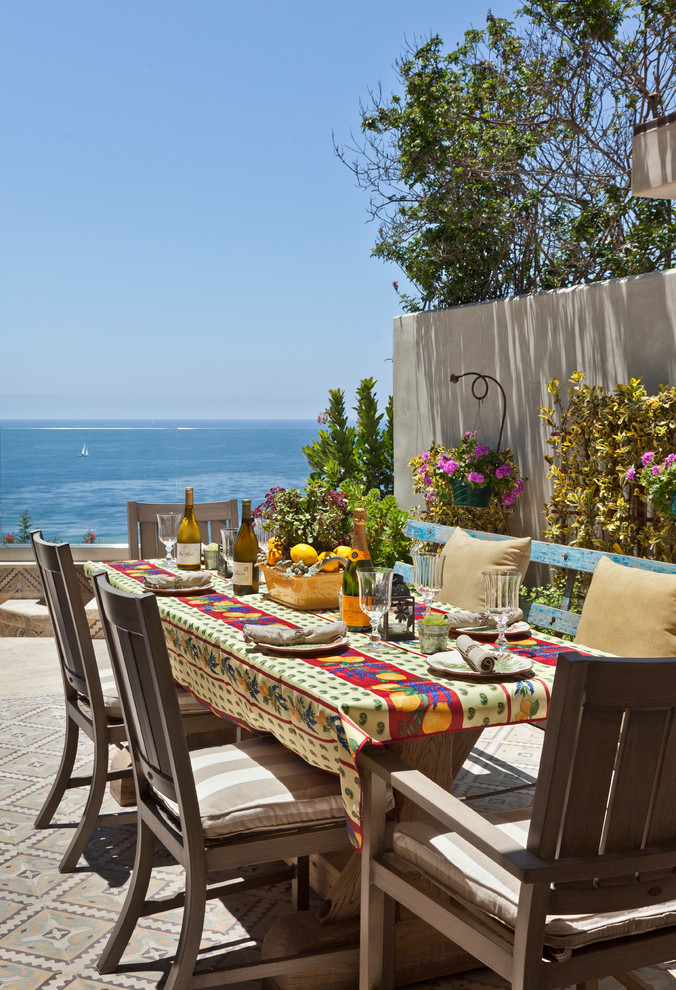 Simple Yet Sweet
Dining alfresco can be a great way to enjoy eating outdoors and soaking up the sunshine. Believe it or not, it's also a good way to ward off depression! Enjoying a nice meal outside doesn't need to be complicated. Place a small round table in an intimate corner of  your patio and pull up a few wrought iron garden chairs. If you have a not-so-great table just cover it with a tablecloth! Including a nice garden fountain is also a plus because its great for relaxing and brings an enchanted and magical ambience.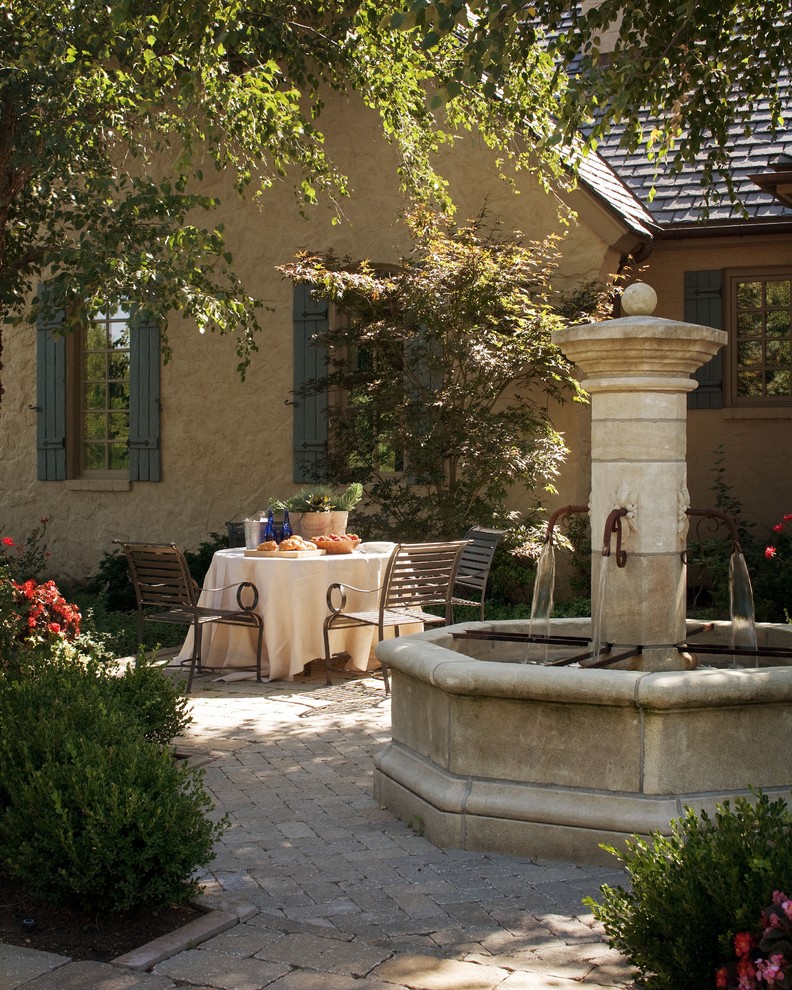 Dining High In The Sky
There is something magical about eating over a big, bustling city. Even if you are far away from anything dreamy and romantic like Tuscany, you can always eat alfresco in the heart of the city! Turn your roof top terrace into a dreamy candlelit alfresco style party and dinner by adding hints of the countryside with canvas director's chairs and a big steel farmhouse style lantern.