3 Ways to Incorporate the Timeless Elegance of Porcelain into Your Home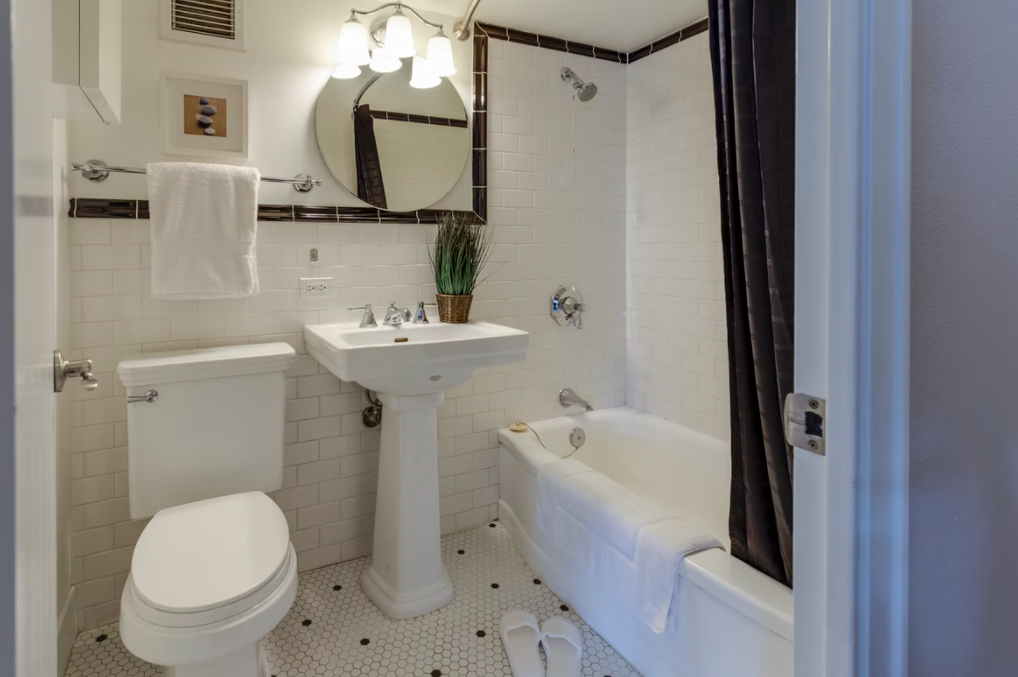 Choosing porcelain tiles for your home décor is a wonderful idea. They are robust and durable, but they also look stunning!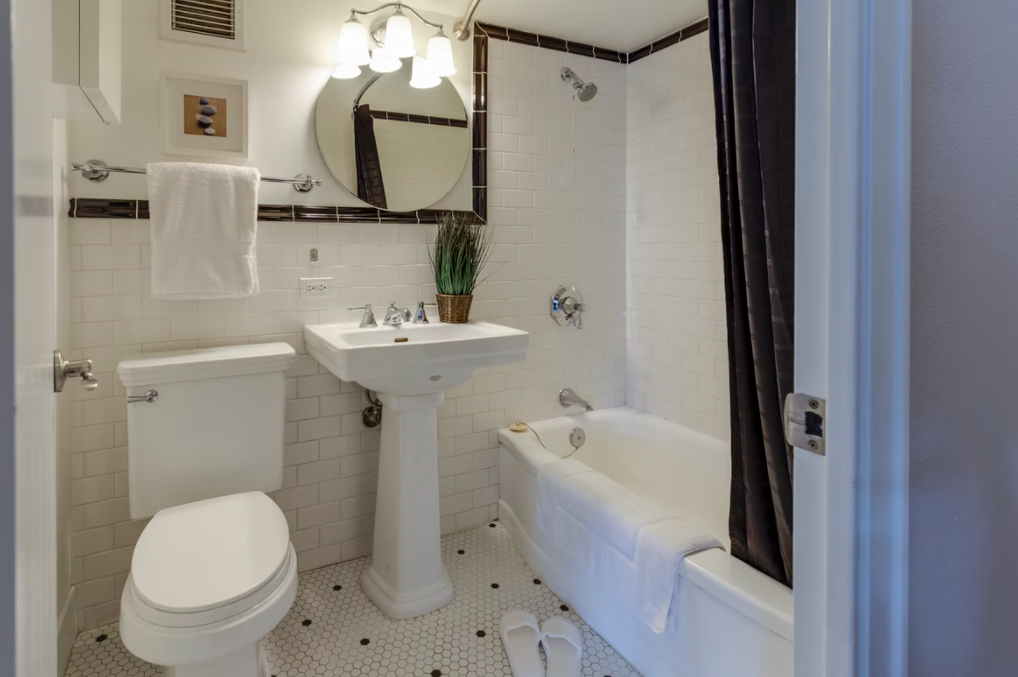 Photos By: Stock Images
They come in so many different colours and designs that they will match any style you want to achieve, and once they are installed, their timeless look means that changing your décor won't be necessary until you feel it's time.
Did you know that porcelain can actually be used in a variety of different ways in your home? You might be surprised to discover how many options you have – read on to find out more about how to incorporate porcelain into your home.
 A Feature Wall
You've probably heard of a feature wall before, and perhaps you even have one already. It's a single wall in a room that's different from the rest and often incorporates a bright colour or a bold pattern. You might have neutral colours on all the walls, but one where you put up wallpaper to make it stand out, for example.
What if you were to use porcelain tiles instead? This unique idea would make your feature wall even more exciting, and it would ensure that your home stood out to anyone who visited, as well as being a special space for you to enjoy. Tiles can make a room look distinctive and beautiful, and since you can mix and match patterns, colours, and even textures, you can design a look that works for you and that no one will ever have seen before.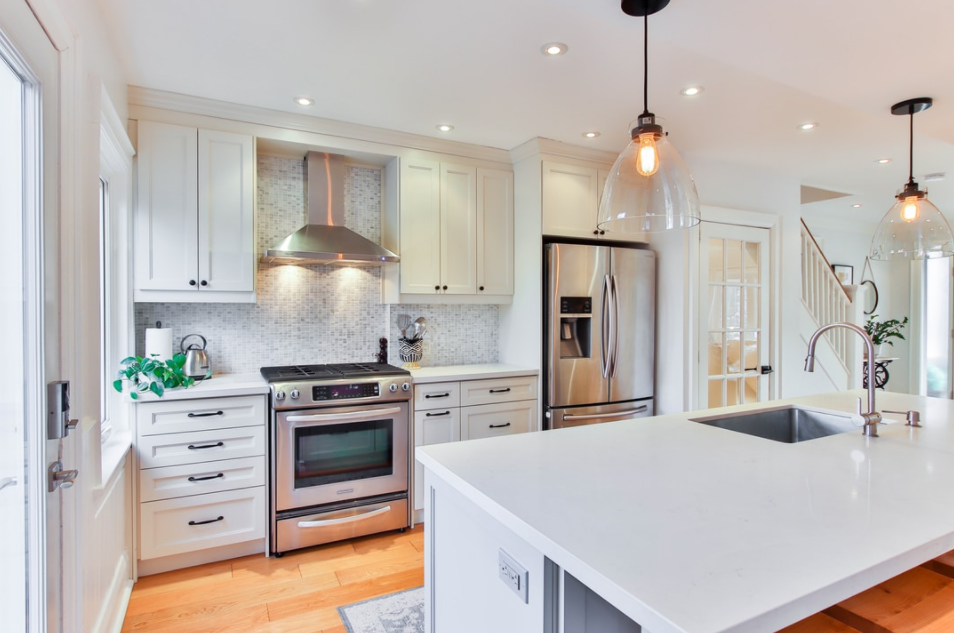 A Kitchen Backsplash
You'll certainly want a backsplash in your kitchen – it finishes the room off perfectly, and it's practical too since it prevents oil and grease from getting on the wall. When you install a backsplash, it needs to be durable and easy to clean because it's going to be getting very dirty. It also needs to look great because otherwise you'll regret having it.
Porcelain is the answer and ticks all these boxes perfectly. It is a highly durable material (which is why it is such a good choice for your home), and it only needs to be wiped down to clean it. Plus, it's water resistant, making it ideal for a kitchen. As already mentioned, you can find porcelain in a variety of different designs, so it will suit any kitchen and make your space look great.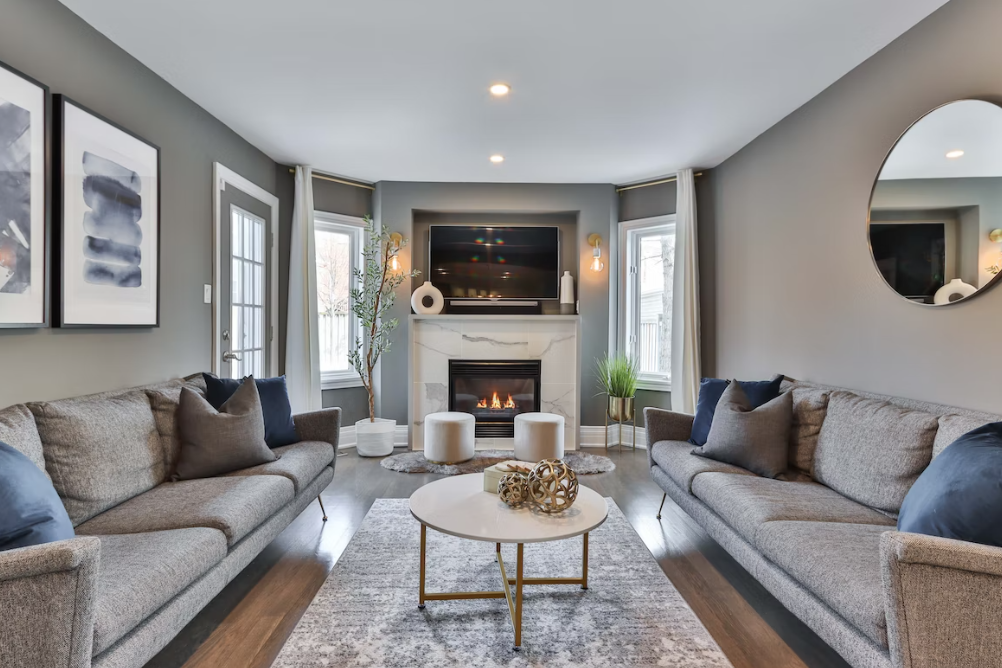 A Fireplace Surround
If you're lucky enough to have a fireplace, you want it to look good. If you're even luckier and that fireplace is a working one, you'll want it to be safe and for the materials you use around it to be durable and heat resistant.
What could be better than porcelain tiles to make your fire surround look elegant, timeless, and beautiful? They are such a versatile choice that you can make your fireplace look as modern or as classic as you want to, ensuring that the style blends in with the rest of the house's décor rather than standing out for the wrong reasons.