Your front door is usually the first thing visitors see when they come to your home!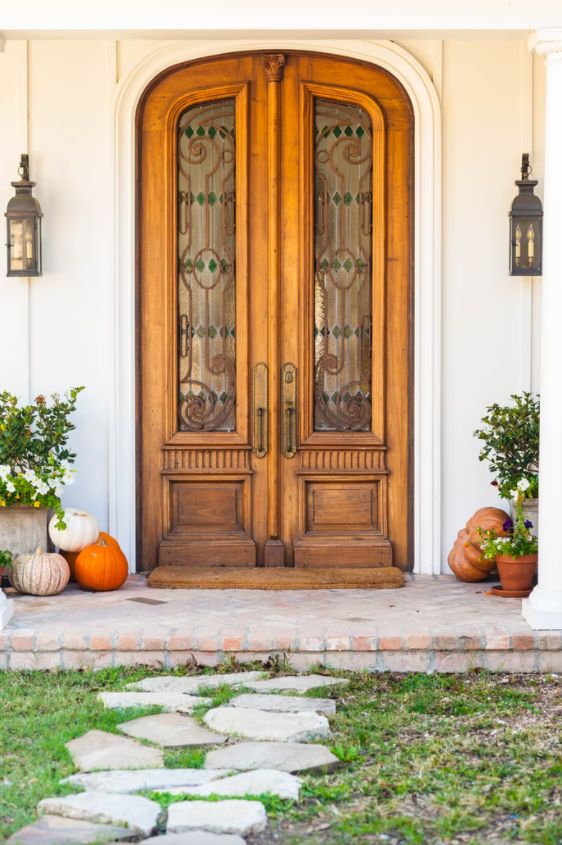 Photos By: Unsplash
Your front door can tell people a lot about you and what your home is like inside, so a shabby front door in dire need of a paint job could sell your home short and be less than inviting. On the other hand, a statement front door can set the tone and make visitors feel at home before they even set foot inside.
If you think it's time to make a statement with a new front door, here are a few simple ways to dress it up and choose a front door that reflects who lives inside.

Use a Bold Colour
A splash of colour is a quick and easy way to make your front door stand out for all the right reasons. Choose bright, contrasting colours to brighten up a drab entranceway or muted colours for an elegant finish. Try to tie your colour palette together so the front door colour isn't jarring with the rest of the interior design or the exterior. If you have flowers or different colour accents in your front garden, pick a colour that complements those for a more "finished" look.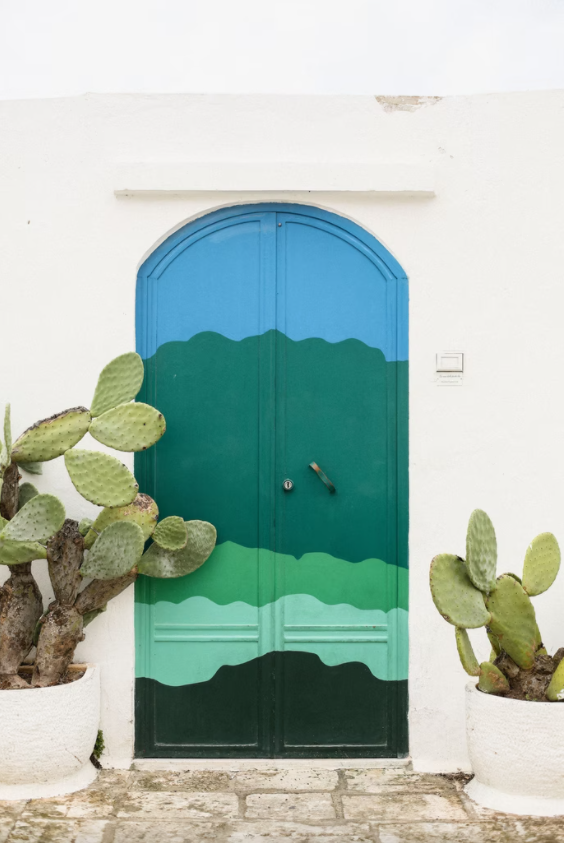 Try A Pop Of Contrasting Colour To Catch Your Neighbour's Attention
If you want your front door to pop but don't want to commit to all-over bright colour, try adding a few colourful accents. A fantastic trick for adding some colour to your front door without upsetting the neighbours is to use contrast. Why not paint the frame a contrasting colour or a slightly darker shade to add some depth to your front door. 
Think Outside The Box
Don't feel boxed in when it comes to door designs. Look online for inspiration for outside-the-box door designs such as glass inserts, unexpected materials, and unusual panel designs. Play around with finishes (wood-stained, matte, satin) to make your front door fit the overall style and theme you're going for.
Make Your Door Hardware Stand Out For The Right Reasons
A foolproof way to make a statement with your new front door is with the right door hardware. Door hardware includes door handles and doorknobs, the plates they're connected to, and door levers. Not only does door hardware secure your front door, but it also ties together design details to give your home a polished look. 
Get creative with your door hardware and search local hardware stores for inspiration. Go for interesting textures such as matte black door handles for a modern feel, antique bronze for a vintage effect, or two-tone hardware to stand out from the crowd. Wooden door handles and knobs add an earthy feel while a satin chrome finish gives an industrial vibe. Don't go overboard though, your door hardware has to be functional too.
Of course, security is the top priority when choosing a new front door. That's why it's key to purchase good quality door hardware and sturdy locks from reliable locksmith experts such as CLK Supplies to keep your home both safe and stylish.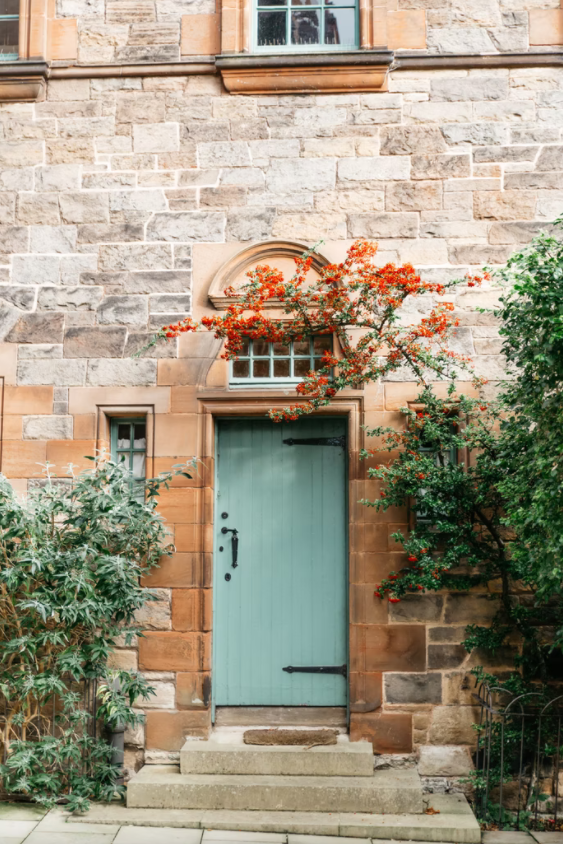 Accessorize Your Door 
Accessories matter. Show off your personality and reflect the style of your home with some front door accessories. Think decorative wreaths, quirky signs, stylish doormats, and colourful flower pots to give your door some drama and complete the look.
Key Takeaways
One of the quickest ways to jazz up your house is to make a statement with a new (or revamped) front door. The design you choose for your front door gives visitors a peep through the keyhole of what they can expect when they enter your home. Make sure it's inviting, reflective of your style, and cohesive with your indoor and outdoor design.