Considering installing new flooring in your home? Here is why you should choose laminate flooring!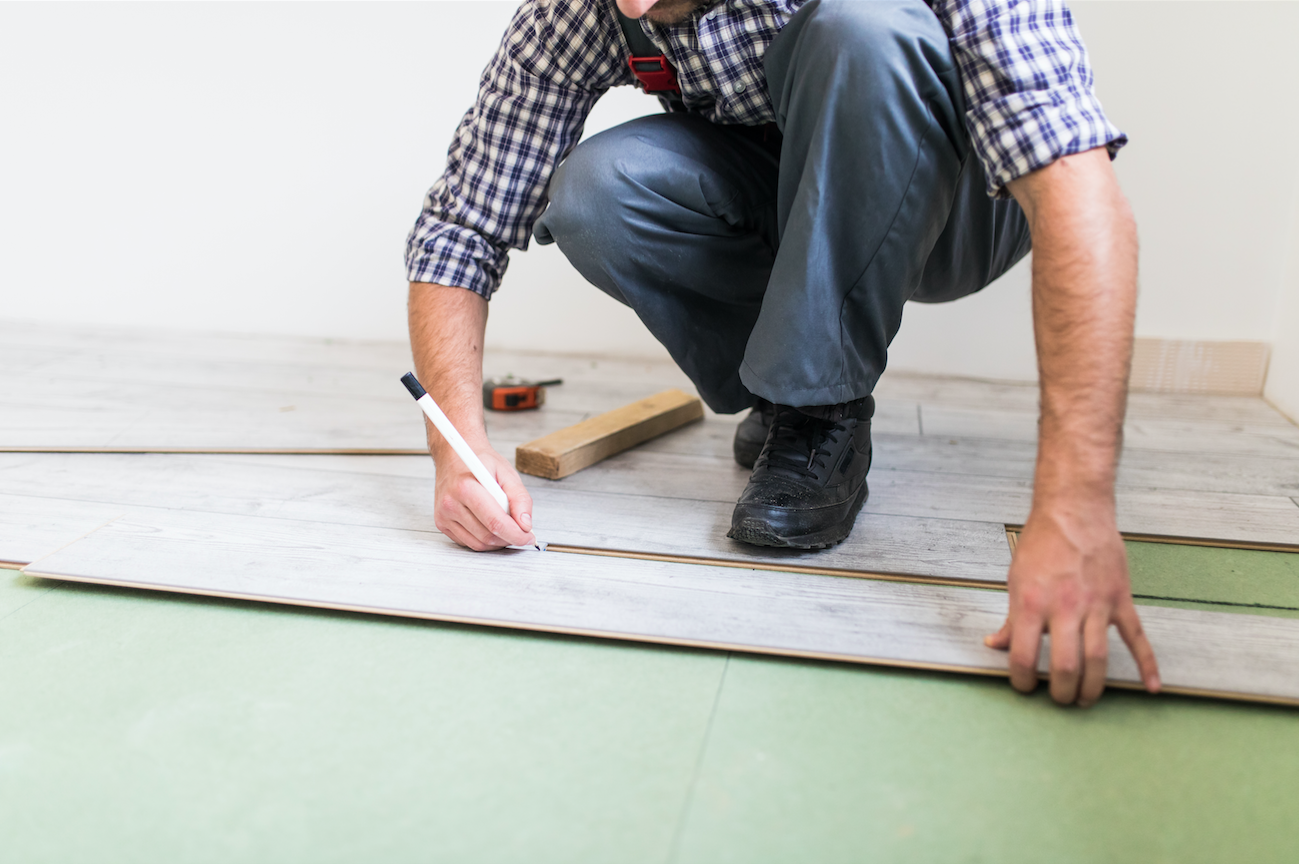 Photos By: Freepik
Flooring is a term used to describe the kind of material or boards with which a floor is made. It describes the way a floor is covered. Alternatively, it can be referred to as floor covering which is a term that describes a finish material that is applied over a floor.
One of the defining features of any home is its flooring. Good flooring helps the house look inviting and beautiful. There are several types of flooring. These include carpet, porcelain or natural stone tile, laminate, vinyl and hardwood. For this article, we will be focusing on laminate flooring.
What is Laminate Flooring?
This is a type of floor covering that imitates hardwood and creates a natural impression that is quite close to hardwood but is less costly. The material used as a laminate is a multi-layer synthetic product that is fused via a process of lamination. The inner layer is made up of melamine resin as well as fiberboard.
Laminate flooring is easy to install as it requires little skill for its installation. It is also easy to maintain than most conventional floor coverings. You can read more about this here.
What Laminate is Made of
Laminate flooring material consists of four distinct layers that are fused together with intense pressure and heat and serve different purposes. These layers are:
The wear layer is the topmost layer. It is clear and is made with aluminum oxide which helps to preserve it from stains, fading as well as surface burns.
The design layer is just above the core layer and it has a high-resolution image of the appearance of the floor's surface.
The core layer consists of a durable and high-density fiberboard layer. This helps to protect against indentations and moisture. This layer is above the back layer.
The back layer is the bottom layer and it protects the plank from moisture and it helps to balance the floor.
Benefits of Laminate Flooring
Over the years, laminate flooring has advanced from what it used to be as a cheap plastic-like alternative to hardwood. Now, it comes with high-definition imaging, better seaming and deeper embossing. Below are a few of the benefits of using it.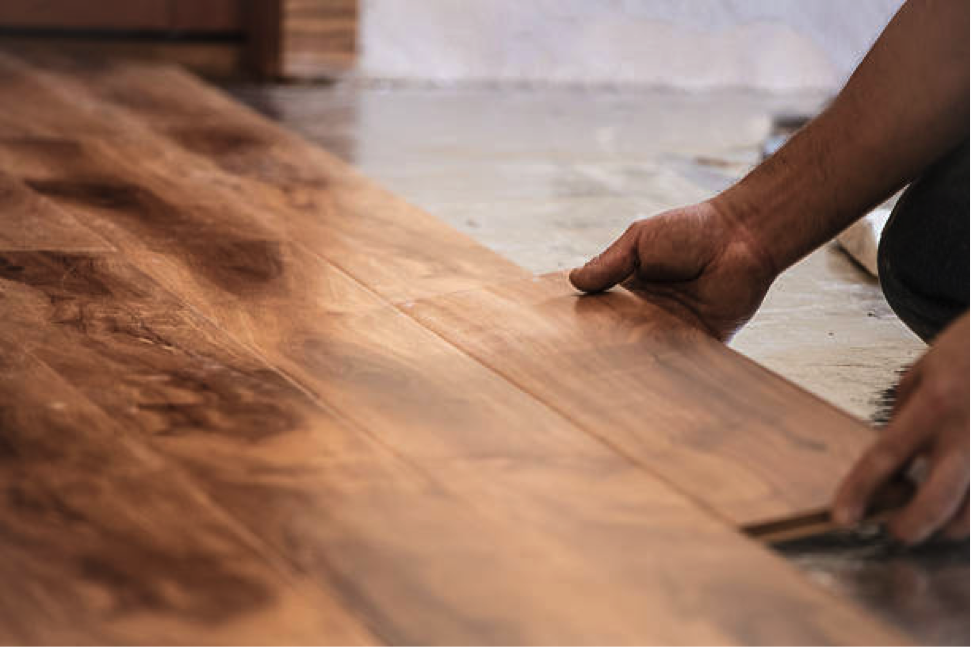 It Has An Appealing Look
Hardwood floors typically look classy. They make a space look richer and attractive and because laminate imitates this and looks like genuine wood, it is also classy and attractive. Most times, you cannot tell them apart as they look a lot like genuine wood. They also come in several options so you can find one with the kind of quality and look that you want.
Affordability
The affordability of laminate is one thing that makes it so desirable. In comparison to hardwood, it is less costly. For people on a budget but still wish to have that aesthetically pleasing look, it offers a viable alternative without them having to overshoot their budget.
Most times, it can cost as much as 50% less than genuine hardwood. This means you will have more money to use on other areas of your construction project.
Durability
Another huge benefit of this kind of flooring is its durability. Other types of flooring may fade due to sunlight but with the aluminum oxide coating in the top layer, it can withstand this. It also comfortably withstands any scratches, stains, discoloration and dents. This makes it good and safe for homes that have kids and dogs.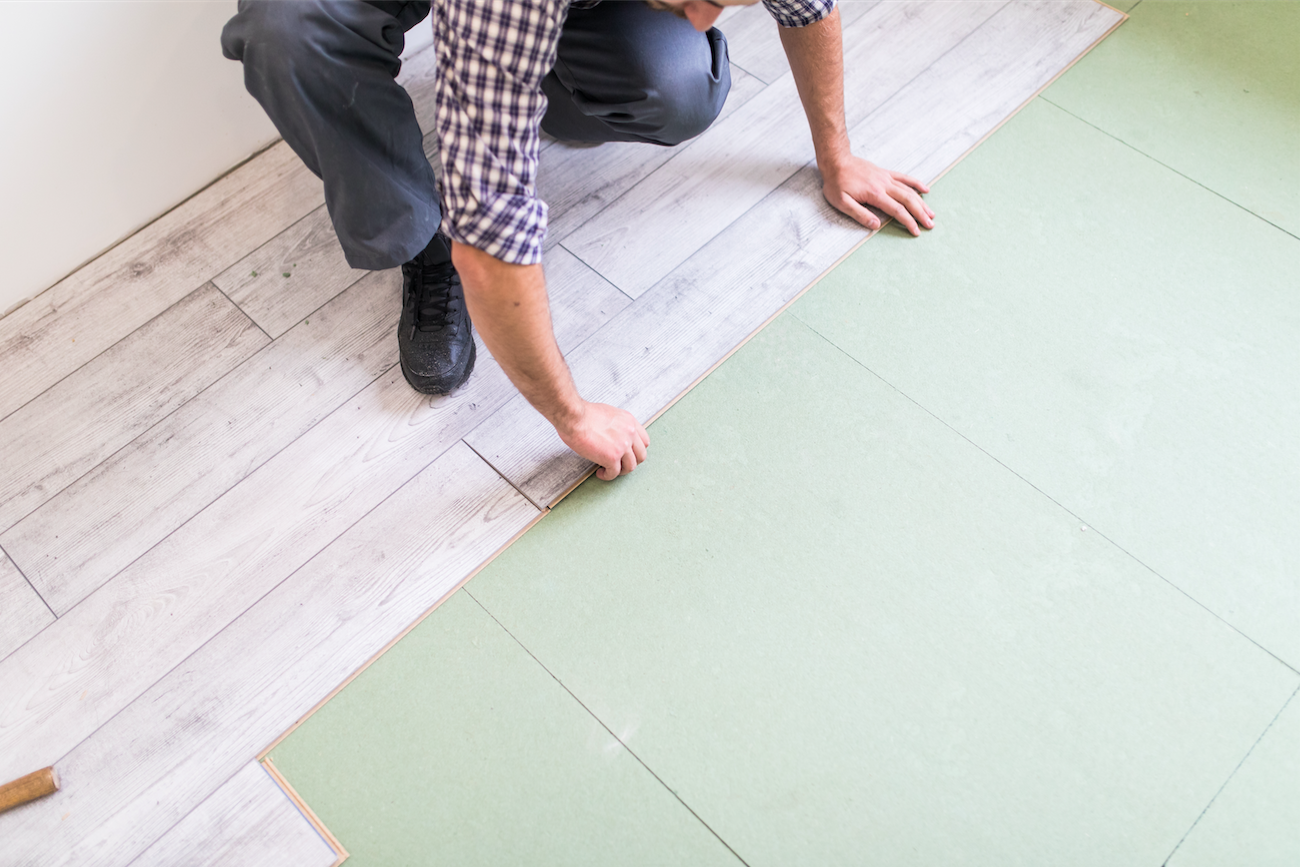 Easy to Maintain
When natural hardwood is exposed to water or moisture, it may warp and crack but laminate is not so. It is resistant to moisture and easy to clean. Most times you only need to vacuum and sweep it to maintain it and when there is a spill, you just simply wipe it. It does not require any waxing or varnishing.
Some other benefits include:
It is easily adaptable to subfloors
It is termite safe
It is hypoallergenic and
It comes in a variety of styles.
You can read more about its advantages here.
Conclusion
The floor of a house is one of the many things that make it stand out and appealing especially when a good flooring material is used. Laminate comes with several advantages and provides a good and inexpensive alternative to other forms of floor covering especially hardwood.