So you're moving out of your apartment, you've found a new place to live, and it's so exciting but so stressful at the same time!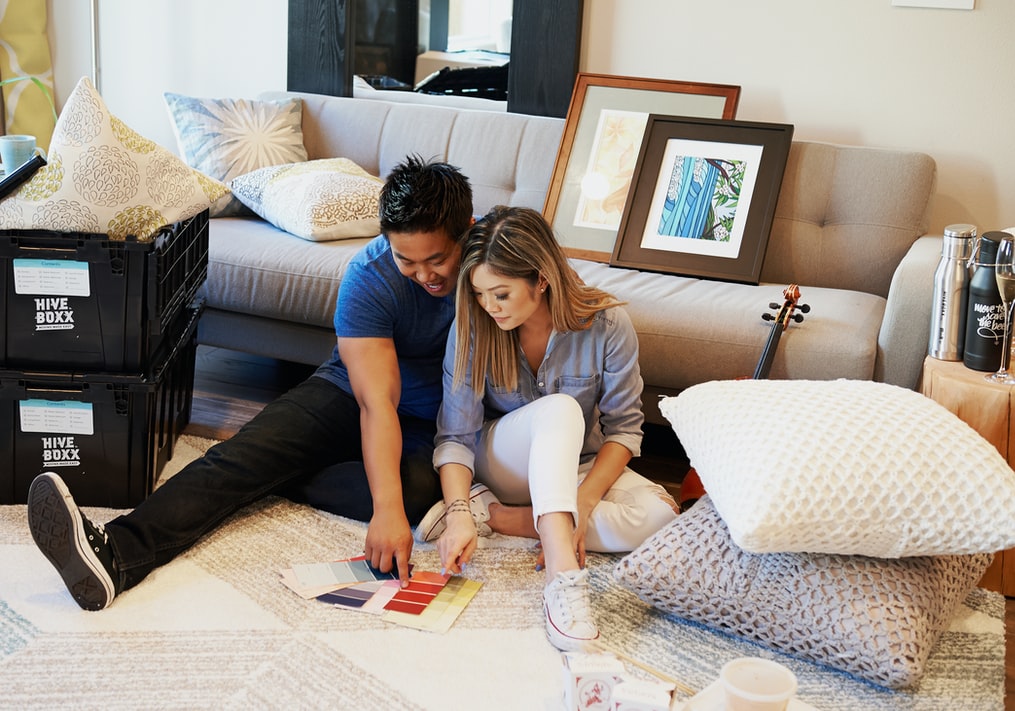 Photos By: Unsplash
Moving into a new apartment is entirely a different process and experience than moving out. Are you looking to land apartments for rent in brisbane near you that ticks all the boxes? Then you have to learn the basics of moving first. From packing all your furniture, cleaning your unit for moving out, and getting all your stuff across town to unpack it all over again, it can feel overwhelming.  Oh, and there's this little thing like life that gets in the way, you have family, friends, and other loved ones, as well as a pesky thing, called work that puts some serious limitations on your time. So how do you tackle all the things you have to do and not feel just consumed by it all?
You need to create a plan to maximize your time while ensuring you get everything accomplished that needs your attention.
Tips To Organize Your Move-Out
With any significant undertaking, creating a plan is critical to guarantee your success. Most people sit down and write out all the things that need to happen and work from there, checking off the tasks as they're completed. This tactic is the wrong way to go about it. Why is it the wrong way, you ask? Because you need to create a detailed task list and work backward from there. It's a good idea to get in touch with a reliable moving company who can help you execute the move from start to finish
Create your list and work backward from your end-result is the best way to prioritize your tasks. You wouldn't want to pack up your bed and bedroom a full two-weeks out from your move-out date. You still need to sleep and be comfortable, unless you don't mind sleeping on the floor or the couch, in which case, feel free to do things willy-nilly.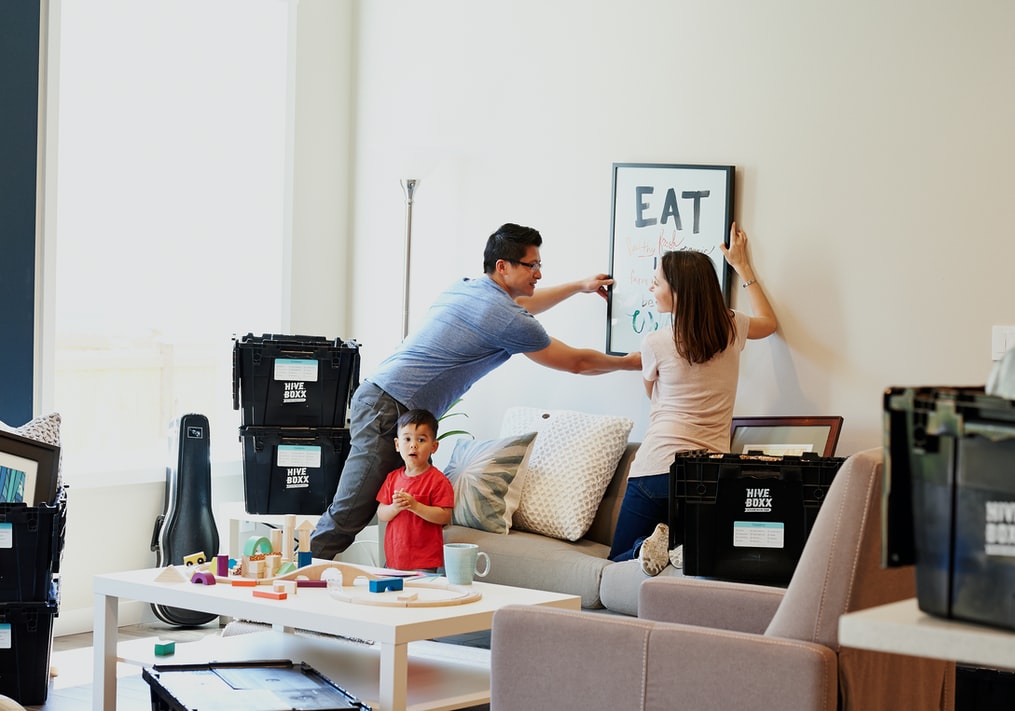 Make Large Tasks Into Small Achievements
By drafting a plan and working backward, you can begin to make larger projects smaller. If you're packing the kitchen, just planning on packing dishes doesn't help break down large jobs into smaller ones. Instead, plan on wrapping all your plates and bowls and packing them, then get to cups, cookware, silverware, and more.  By itemizing your jobs, you're more motivated to do more every time you achieve small accomplishments.
The concept that small achievements increase motivation is based on improving productivity through the psychology of rewards. The objective is to set short, clearly defined outcomes, a realistic timeframe to accomplish them, an understanding of what is necessary to achieve the task, and a reward system in place.
The approach to getting the most accomplished by minimizing tasks is:
* Defined goal and objective: If you need to pack your living room, break it down from furniture, lighting, doilies, and more
* Time frame to accomplish the task: You just got home from work. Packing the entire house is too much to perform tonight, so focus instead on the one thing you have the energy to do, and give yourself a time-limit, say two hours before you go to bed.
* What are the needed tools that can assist the outcome: You are packing; do you have a paper to wrap valuables, boxes to load, tape to seal the boxes, and a marking pen to designate what's inside?
* Reward yourself: You were able to pack the bathroom up, have a glass of wine, or something sweet. Whatever is a reward that you enjoy.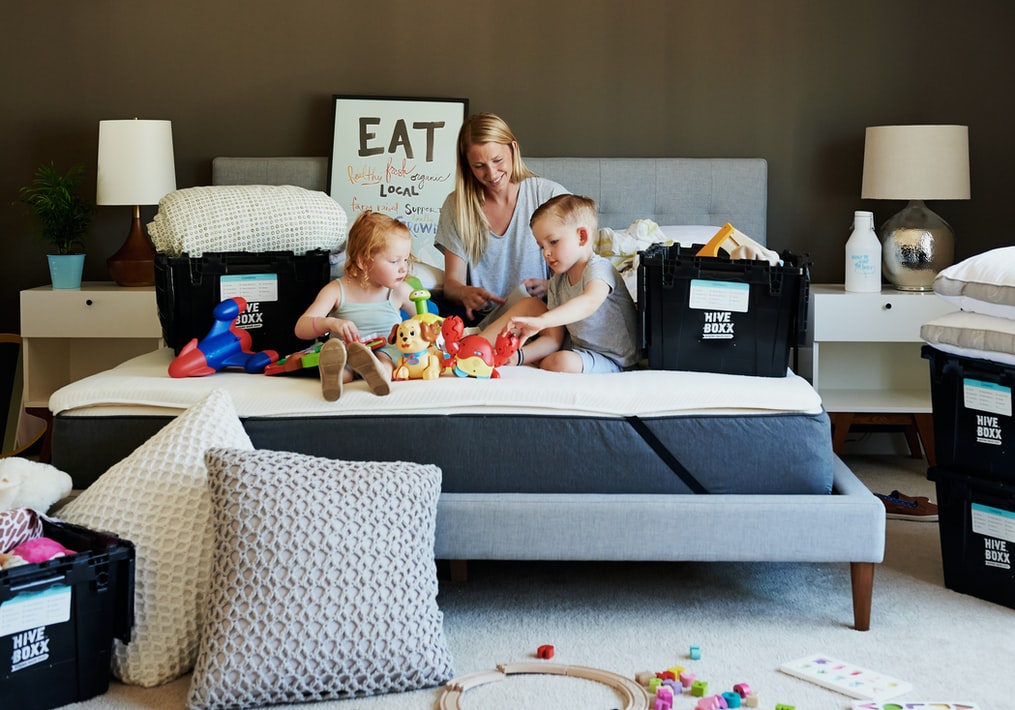 Declutter Your Life
One of the things you'll find as you begin to pack up is that you have so much more stuff than you thought. It's all too much for your new apartment. What do you do? Packing is a great time to get rid of things that you don't plan on using or haven't worn in years. Now is not the time to be sentimental. It's a decluttering time!  You'll move into your new place with fewer things that just take up space, and you'll feel that your new apartment is awesome. A plus is that if you declutter a bunch of stuff, you can now get more and upgrade your living space, yay!
Before Moving Day Store What You Must
You've slowly been packing, going through your check-list of your move. But the movers aren't coming until the last day possible. What do you do?
If you don't have storage available lined-up already, you can order a portable storage container for relatively cheap and put all your essential things in there while you wait for moving day. By getting your furniture and other bulky stuff out of your current apartment, you can assess the type of deep cleaning you'll need to do before your final walk-through with your property manager or landlord.