8 Furniture Ideas for Small Living Rooms
Small living rooms are such a hassle to decorate. If you are a homeowner filled with creative interior design ideas, you will be left with a handful of dilemmas on what furniture pieces to buy, and how to arrange the furniture items in small spaces.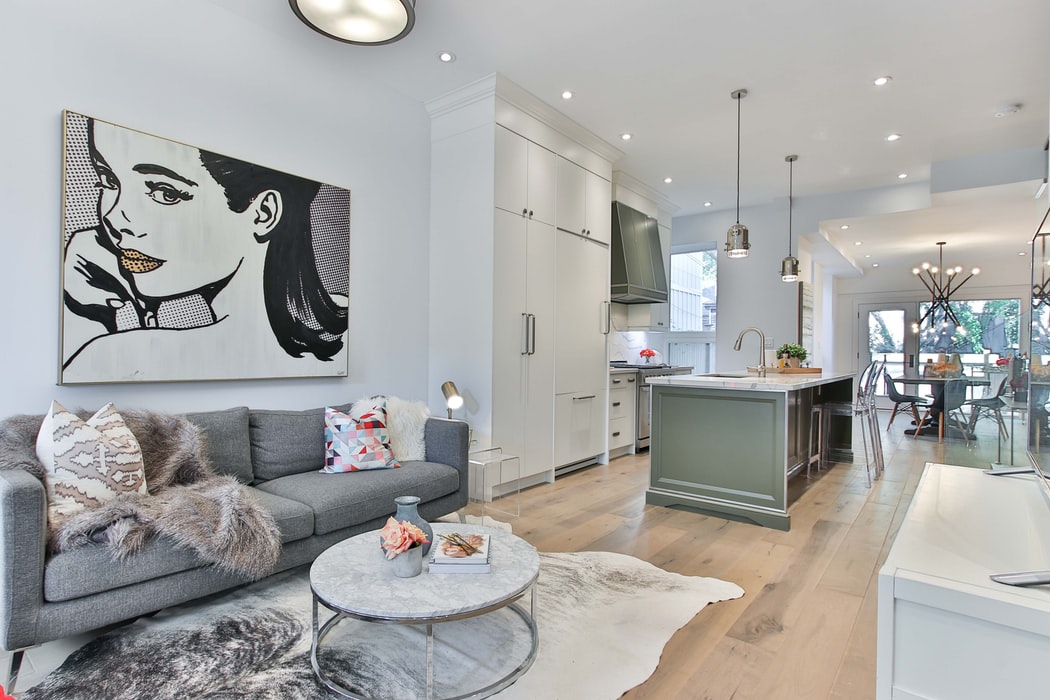 Photos By: Unsplash
Lucky for you, we've narrowed down how you can come up with living room ideas that can make your home feel bigger. I know tiny spaces can be tough to deal with, so try these eight simple ways to decorate your tiny home.
Make a Statement
When dealing with a small living room, don't think you can't make a big statement. You can spruce up the entire living room by creating a huge focal point such as a chandelier, accent wall, an oversized armchair, or a fireplace with a beautiful tile surround.
Opt for a Bigger Main Rug
The primary rug in your living room should stay under your main seating arrangement. Rugs are crucial to give the impression that space is bigger. But choosing smaller rugs gives the impression that the areas are "divided." And for a small living room, you want to avoid this. Choose a bigger rug instead so it doesn't visually break up the small living room floor.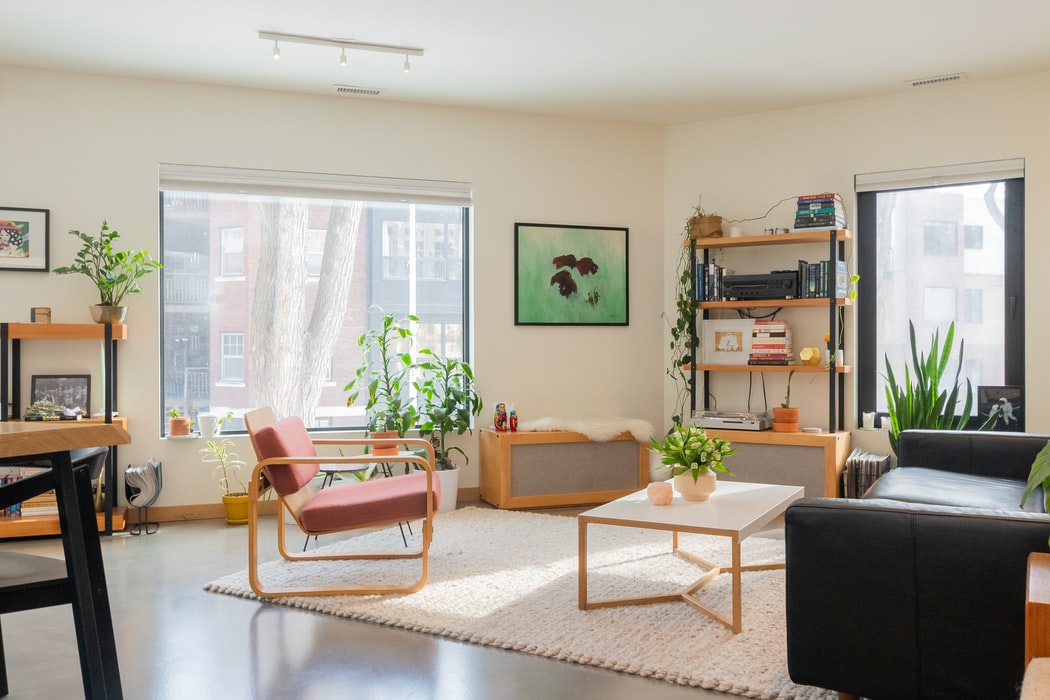 Mirrors and Wallpapers
Trick the eyes by using illusions through a mirror and wallpaper. An accent wall with a patterned wallpaper can instantly create depth in the tiny living room. Place a mirror on the same wall. Better yet, display a huge mirror across your living room window so it reflects the light. In turn, this will illuminate the entire space, making the room seem bigger.
Invisible S

torage
Storage is a vital factor in a tiny room. Having more storage options in your small space will allow you to quickly stow away clutter. Keeping your room clutter-free is one way to maximize the space. Try to add invisible storage. This means you can hide additional storage in a coffee table or side table, ottoman, or even under your sofa. Moreover, you can choose small drawers instead of big ones. It's common sense to choose compact pieces for a tiny room.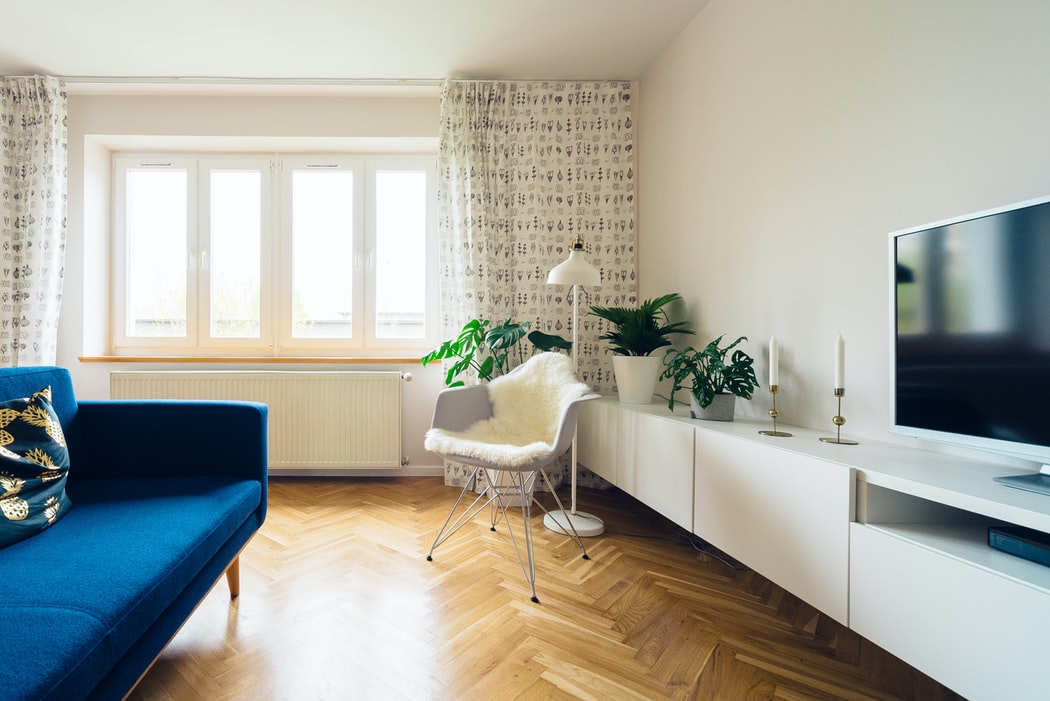 Choose Multi-functional Furniture
Another way to maximize the living room and make it functional yet aesthetically pleasing is by selecting multi-functional pieces. Tiny living room ideas don't mean you have to sacrifice some essential furniture. It only means you have to be smart with your choices. For instance, buy a footstool that doubles as storage. Or a futon that can also be your nap time bed or guest's bed. What about a storage bench that accommodates wicker baskets underneath or a flip-top coffee table? There's no shortage of multi-functional ideas for a small living room out there.
Vertical Space
Try to create vertical space by leading the eyes upwards. If your tiny living room has high ceilings, then make use of your wall. Showcase beautiful paintings or an art gallery that creates the illusion that your home is bigger than it seems.
Paint it White
Ask any interior design expert and they'll tell you an old trick that is one of the most effective living room ideas — painting your walls white. White or light-colored walls and flooring instantly brighten up your small home, making the room feel a lot bigger and less gloomy.
Small-scale Pieces
The most efficient small living room ideas mean sticking to the basics. When choosing items for your living room, opt for the small-scale ones. It's the only way you can fit everything in a cramped space. Better yet, go for low seating as it also gives the impression that you have a high ceiling.
Final Thoughts
Don't be afraid to get creative when it comes to small living room ideas. You can still pull off a stunning and functional space as long as you're keen on your choices and arrangement. If you want more small living room ideas, furniture stores austin has every collection suitable for your home.