Whether you live in an apartment or a condo where you aren't blessed with extra square footage, or you've chosen a smaller space in which to live, there are several ways you can ensure your home feels truly livable!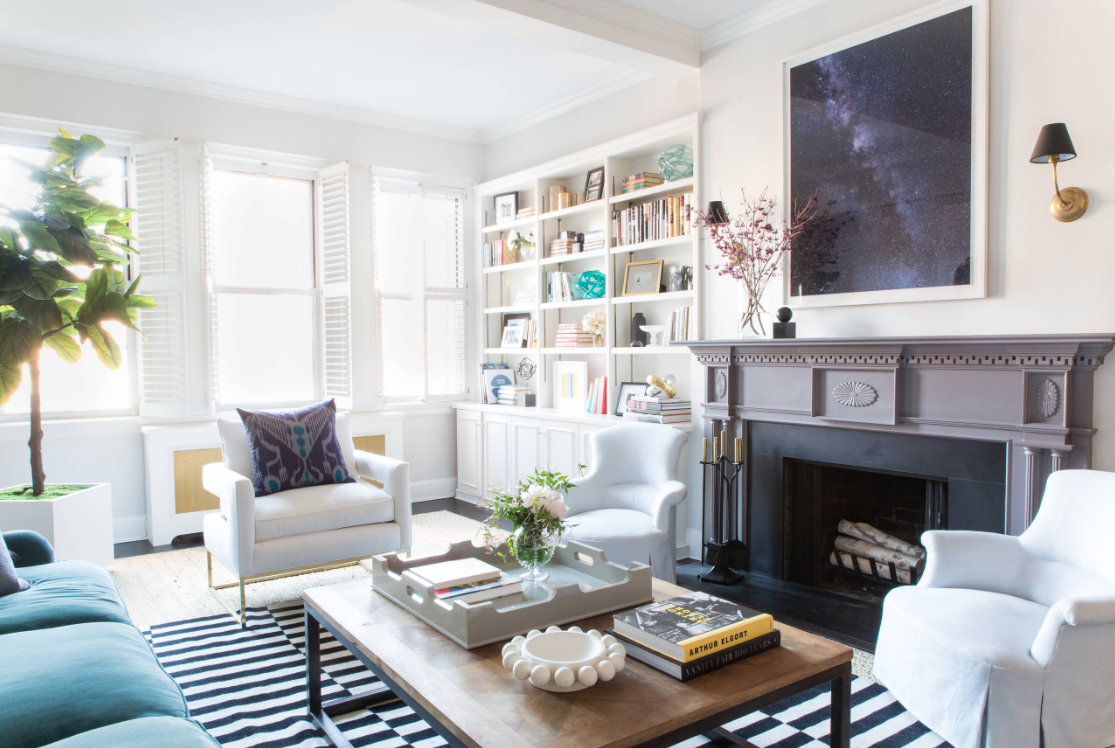 Photo By: Houzz
To see how smaller areas can take on a much more spacious footprint, here are five master design tips and product picks that will give your place the illusion of much larger living quarters.
1. Mirrors Equal Magic
Any discussion on making smaller spaces seem more spacious will inevitably lead to mirrors being mentioned. Why? Because mirrors play with light in a way that allows it to bounce around your space and make it seem bigger than it really is. Mirrors are used by design experts to add dimension and distribute light.
Ideally, if you'd like to make your space seem brighter and bigger, you'll want to hang a larger-sized mirror directly across from a window. This does two things. First, it reflects the outdoors into your home, making your space seem less enclosed. Second, the mirror acts almost like a second window, reflecting in more natural light and added brightness to make your place appear airier and more substantial.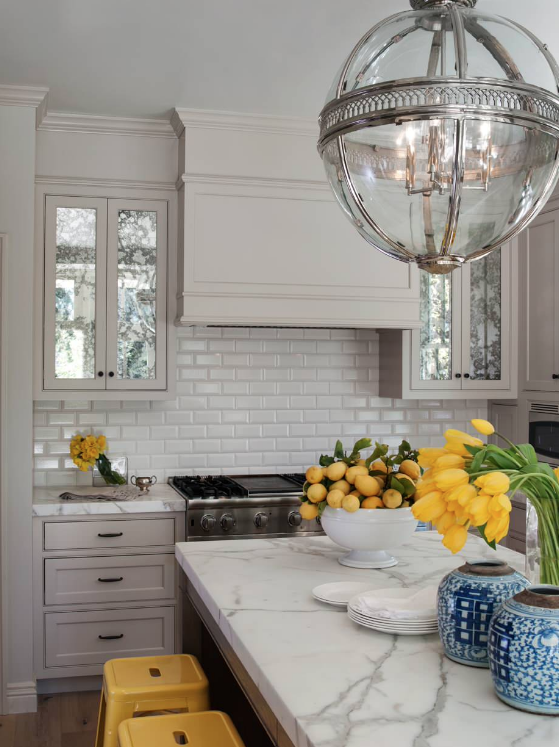 Photo By: Heydt Designs
2. Take on Neutral Tones
Everyone loves a bold color or bright print. But when it comes to small spaces sticking to neutral tones, variations of white can offer reflective qualities to make it feel more open. Lighter colors on the walls and ceilings can help blur the lines between them and visually draw the eye up, making your ceilings seem higher than they are while adding to the illusion of a bigger space. If an all-white space seems cold to you, don't fret as you can always accent it with color or textured elements, such as wood, to add a bit of warmth.
3. Rugs to Define Spaces
When it comes to our homes, we usually think in terms of physical barriers such as a wall or screen to delineate which rooms are which. But when living where square footage comes at a premium, it's usually best to keep your floor plan as open as possible. This is when rugs can be used strategically to separate out or define each living area.
As far as tips go to remember before you select rugs for your home, make sure you choose the right-size rug for your space. A tiny rug can make an already tight space feel even smaller. Also, make sure your pattern and colors complement the areas in which they are placed. Try adding a striped rug to a narrow hallway to create the illusion of a wider space.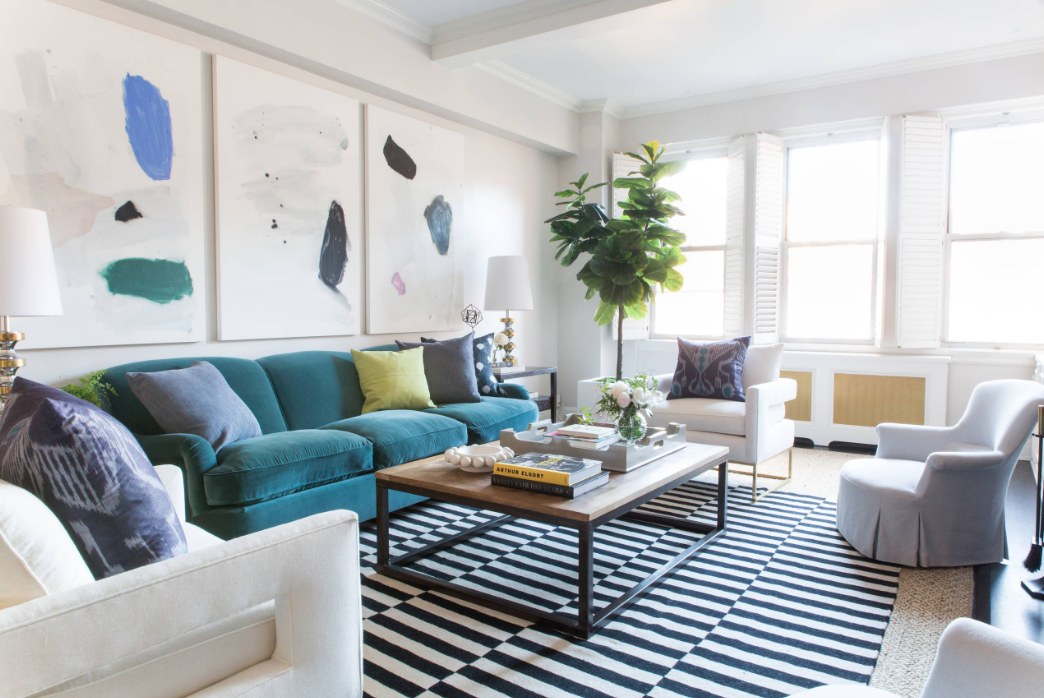 Photo By: Houzz
4. Multi-Functional Furniture
Figuring out furniture for your small space can be challenging, especially if you're looking to maximize room. But with multi-functional pieces, you can create stylish and practical areas in your home without it feeling too cramped. While daybeds and futons might seem like obvious choices, one of the most often-overlooked areas where you can get more utility from your space is the kitchen.
Since smaller spaces tend to have a combined kitchen and dining area, try incorporating a smaller dining set for added room. For example, a compact dining set combines both storage and seating, allowing you to include a bit of elegance and practicality in areas with space restrictions.
5. Lighting is Key
Good lighting is a critical factor in making any space feel bigger, so how and where you place your light fixtures matters. Natural light is critical for any space, but artificial lighting can also make a dramatic impact. If possible, stick to lighting sources such as recessed or wall scones that won't take up any additional square footage space. If you prefer a floor or table lamp, try using them as both a statement piece and lighting source to perform double duty in a room.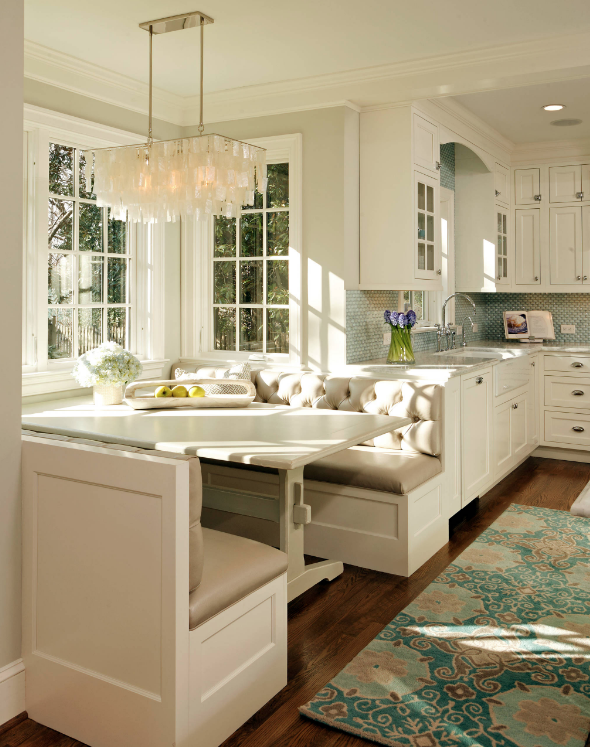 Photo By: Erin Hoopes
Small Spaces Can be Desirable
When properly designed, small spaces can be made to fit any lifestyle. Whether you're looking to create a great space for entertaining friends or a cozy area for more downtime, the key is to invest in pieces that make a big impact when it comes to style and function. Try incorporating a few of these tips into your design and see your once-tight space transform into something bigger.