Purchasing new cabinets? Here is why buying ready to assemble cabinets is a great way to save time and money!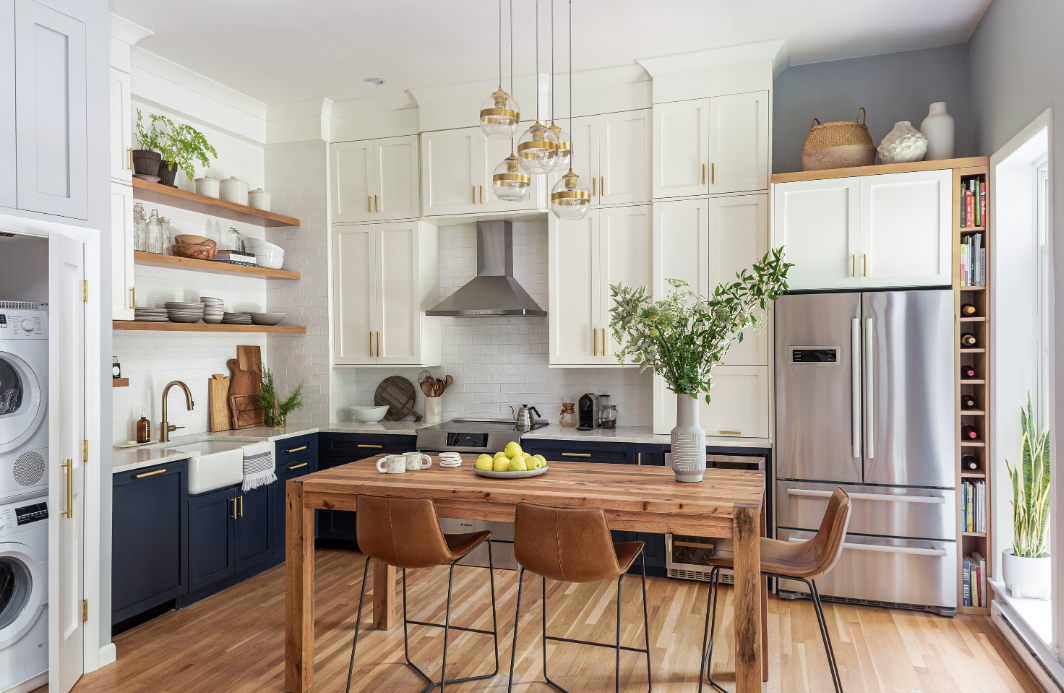 Photo By: KitchenVisions
Ready to assemble cabinets (RTAs) are an affordable solution for people who want to remodel their home but balk at the high prices of pre-assembled cabinets. Although most people are familiar with the lower-quality types that are sold in chain stores, ready to assemble cabinets can actually be an economical solution that provides you with a high-quality product. Here are six benefits of choosing ready to assemble cabinets for your next project.
1. Cost Savings
Probably the most obvious benefit to any furniture that you put together yourself is the cost savings. This actually allows you to get more bang for your buck when it comes to picking out your cabinet. Compared side-by-side, RTA cabinets of the same quality, wood, and finish will almost always be less expensive than pre-assembled cabinets. This means you can put that money towards other things to help with your remodel in your home, or just save it.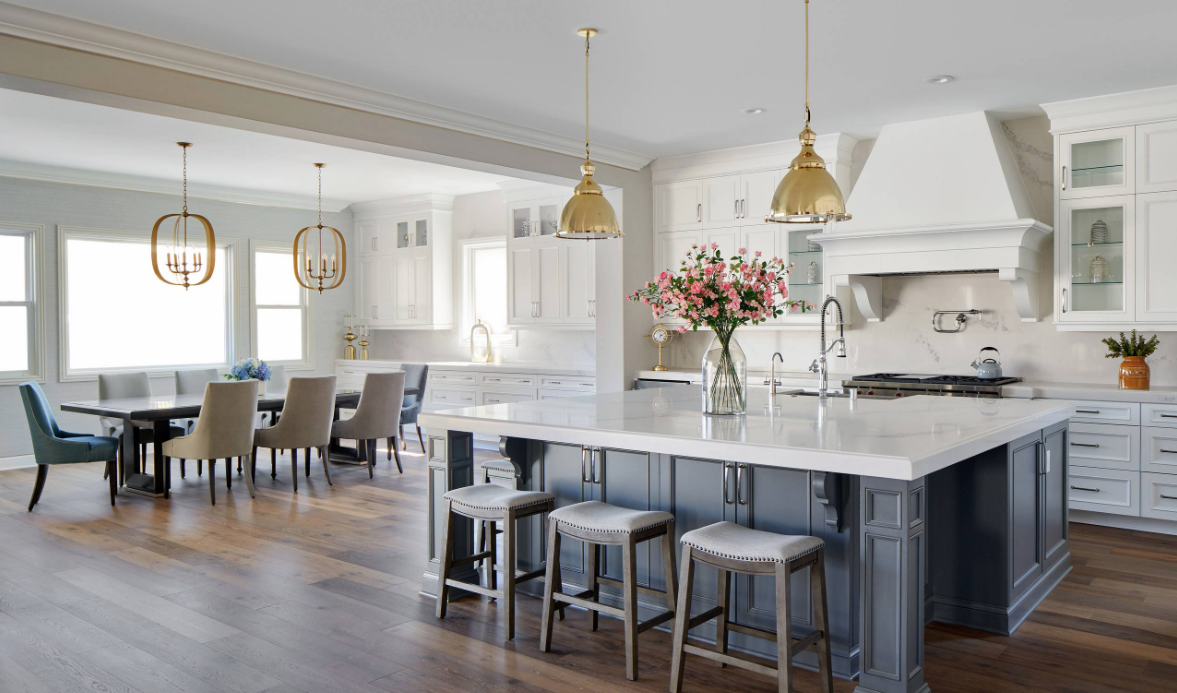 Photo By: GAVIN GREEN HOME DESIGN LLC
2. More Variety
RTA cabinets such are much more customizable than their preconfigured counterparts. Sites like CabinetSelect.com will allow you to purchase your RTA cabinet either finished or unfinished. Not only that, but you can choose individual components to create the cabinets however you like. Depending on the level of work you want to put into it, you can customize your cabinets however you like. Pre-assembled cabinets aren't able to be customized at all because all the work is already done for you.
3. Faster Delivery and Turnaround Time
If you did want to have your pre-assembled cabinets customized, you'd have to visit a cabinet shop that will do that for you. While we can all appreciate the craftsmanship that goes into creating custom cabinets, it also takes a long time to receive the final product. Not only will you have to wait for the cabinets to be designed, but then they must be created and put together. This leads to a longer turnaround time than ready to assemble cabinets. For people who are anxious to start on their projects, this long waiting time can be inconvenient.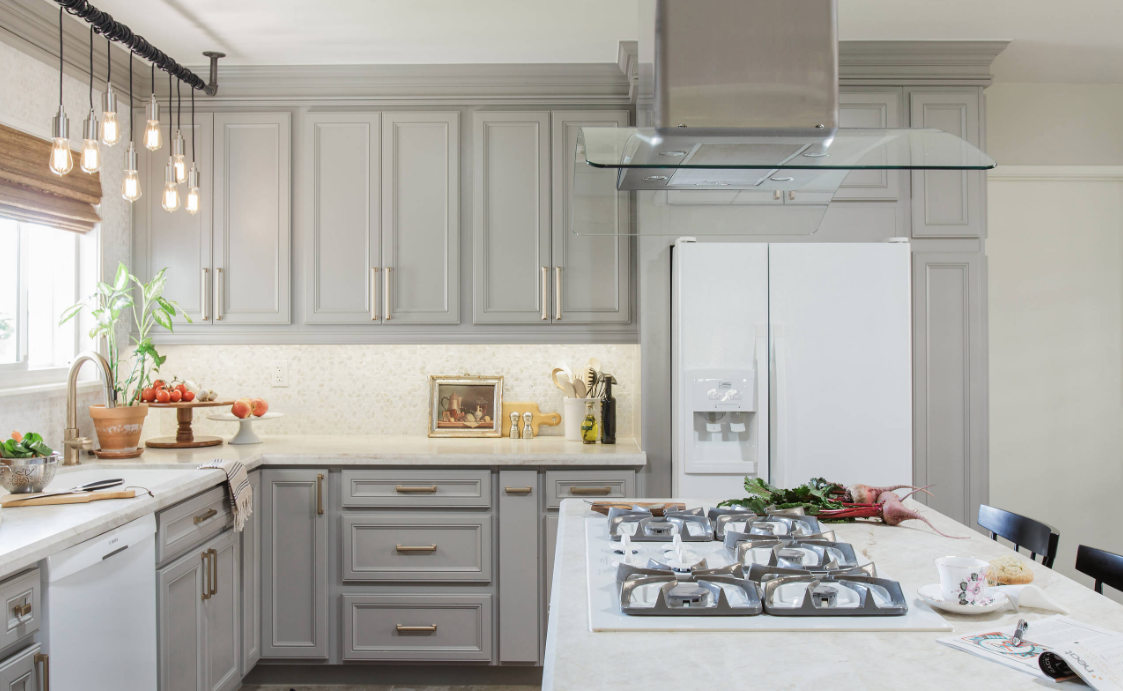 Photo By: DANIELLE Interior Design & Decor
4. Higher Quality Materials
Most pre-made cabinets that you can buy from chain stores are made of low-quality materials. While pre-made cabinets made out of particleboard may cost less initially, they feature cheap hardware and will likely have to be replaced much sooner than RTA cabinets. Cost-effective RTA options will include hardwood for the frame and plywood for the inside. They are made out of materials that are meant to last – not recycled wood waste.
5. Sense of Accomplishment
One of the best features of RTA cabinets is that you can put them together yourself! Many people who like to build things find this to a fun feature that adds a sense of pride to their remodel. Every time you look at your newly-installed cabinets, you can feel a sense of accomplishment knowing that you put them together.
You don't have to be the handiest person in the world, either! RTA cabinets come with complete instructions on how to assemble the products and are easy enough for anyone with a screwdriver to tackle.
6. Less Damage During Transport
Fully assembled cabinets are traditionally shipped in bulky, heavy boxes that increase the risk of damage during transportation. Because RTA cabinets are packaged and shipped in flat boxes (flat-packs), they are much easier to handle and ship long distances. This can lead to lower freight costs, and it's much less likely that your cabinets will arrive damaged in a flat-pack. These boxes are loaded onto trucks in a way that maximizes space and allows them to be loaded and unloaded quickly and easily.
There are many benefits to choosing an RTA cabinet for your next home project. Not only can you get a high-quality product for a great price, but you know you'll have something that will last longer than a generic cabinet from a chain store. You can customize your cabinets to suit your needs without paying the high prices for custom cabinets. Not only that, but you're less likely to open the package and be disappointed that it was damaged on the way to your house. When you're done installing your new cabinets, you'll feel a sense of accomplishment that you put them together yourself.