If you want your home to look glamorous and opulent, consider installing beautiful dark wood flooring!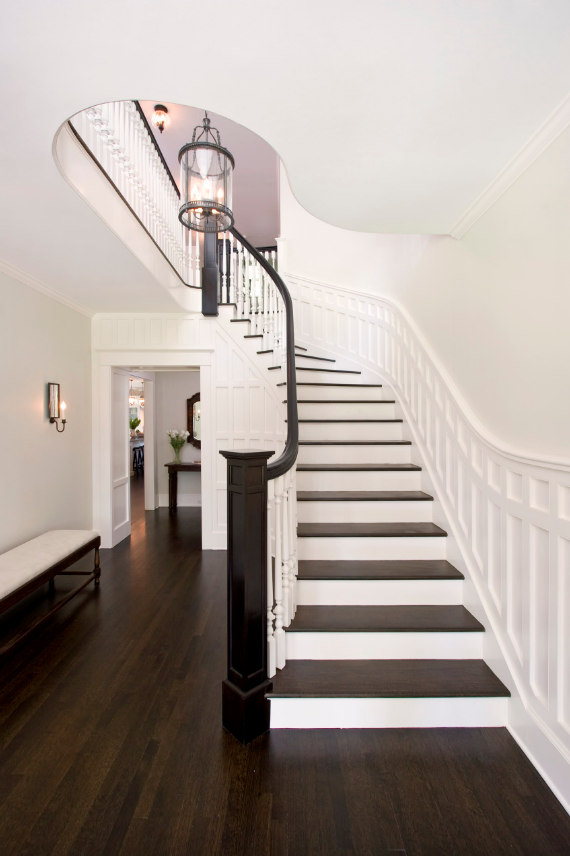 Photos via: Houzz
Most homeowners today are looking for ways to make their home's look bigger, more glamorous, and more expensive. One easy way to achieve this look is with beautiful dark wood flooring paired with sleek white walls that look like they run for miles. When you think about installing dark wood flooring in your home, especially rich-looking dark wood, you probably wonder about the cost.
Real wood flooring can definitely be pricey, and maintenance and up-keep isn't far from being costly as well. At Better Decorating Bible, we always try to get the look for less since most of our readers are wondering how to as well! One way to get this beautiful look for a lot cheaper is with engineered wood flooring.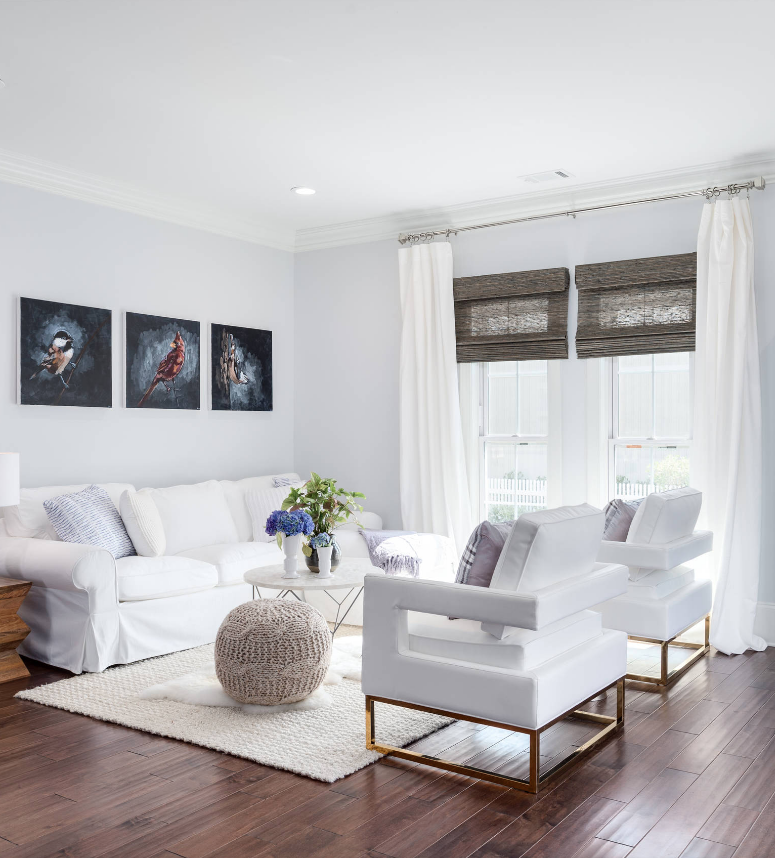 If you haven't heard of engineered wood flooring, then you've come to the right place! Engineered would looks and feels exactly like real hardwood flooring, that's because partly it is! Engineered wood contains a slice of real wood on top of a high-quality plywood base. This makes it look exactly like real hardwood flooring, at half the price. If you are looking for a cheaper alternative to real wood, definitely give engineered hardwood flooring a consideration! If you are renovating your home to put it up for sale, engineered wood can make your home much more attractive to buyers since it can also be advertised as real wood flooring because partly it is.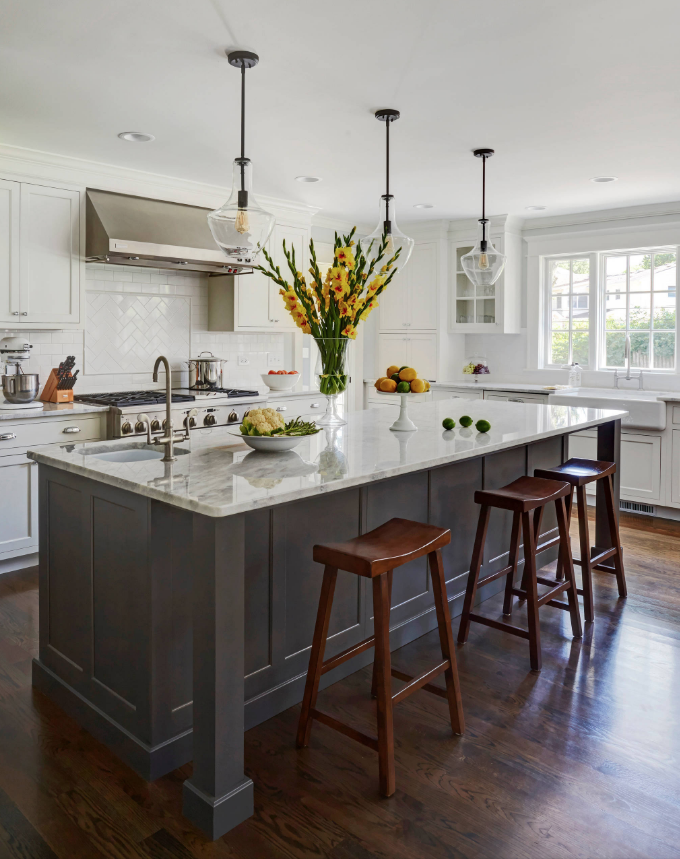 Engineered wood and laminate wood flooring are usually mistaken for the same thing because they are a cheaper alternative to real wood flooring. Laminate flooring is a much lower-quality option to real hardwood floors and differs a lot from engineered. Laminate is so much thinner, and its top layer is not made from real wood, it's made from a photographic layer (similar to a higher quality photo of wood just glued on the surface). This makes is susceptible to easy scratches, peeling, and looking really beaten up in 1-2 years of constant use.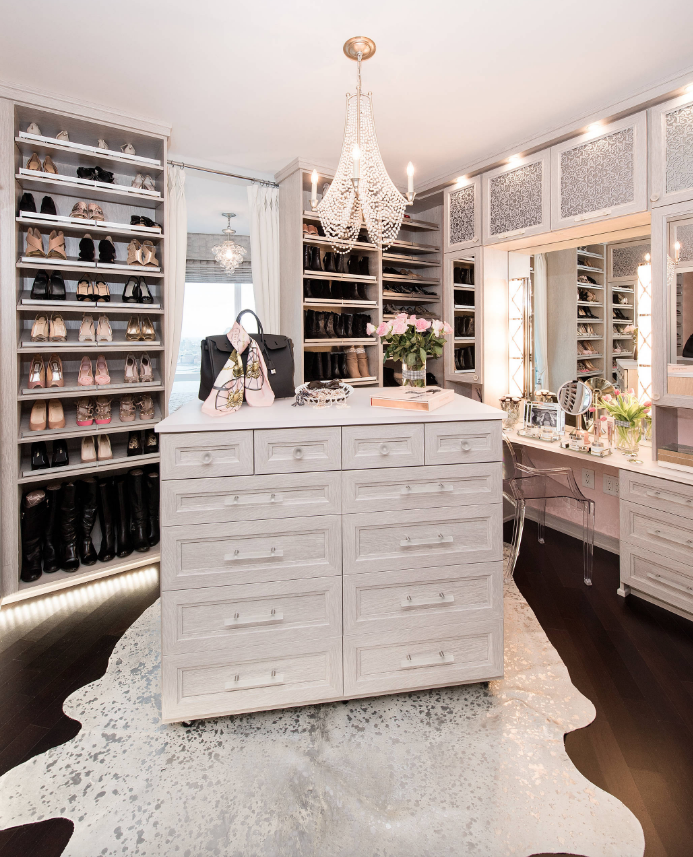 If you are looking for a good quality alternative and something cheaper than real wood flooring, give engineered flooring a consideration. Before you dive into any renovation project, make sure to do your research, plan your budget, and take home samples to avoid expensive mistakes and costs in the future!