If your only temporarily living in a home, it might be hard to decorate. Here are some ways to make your place look chic!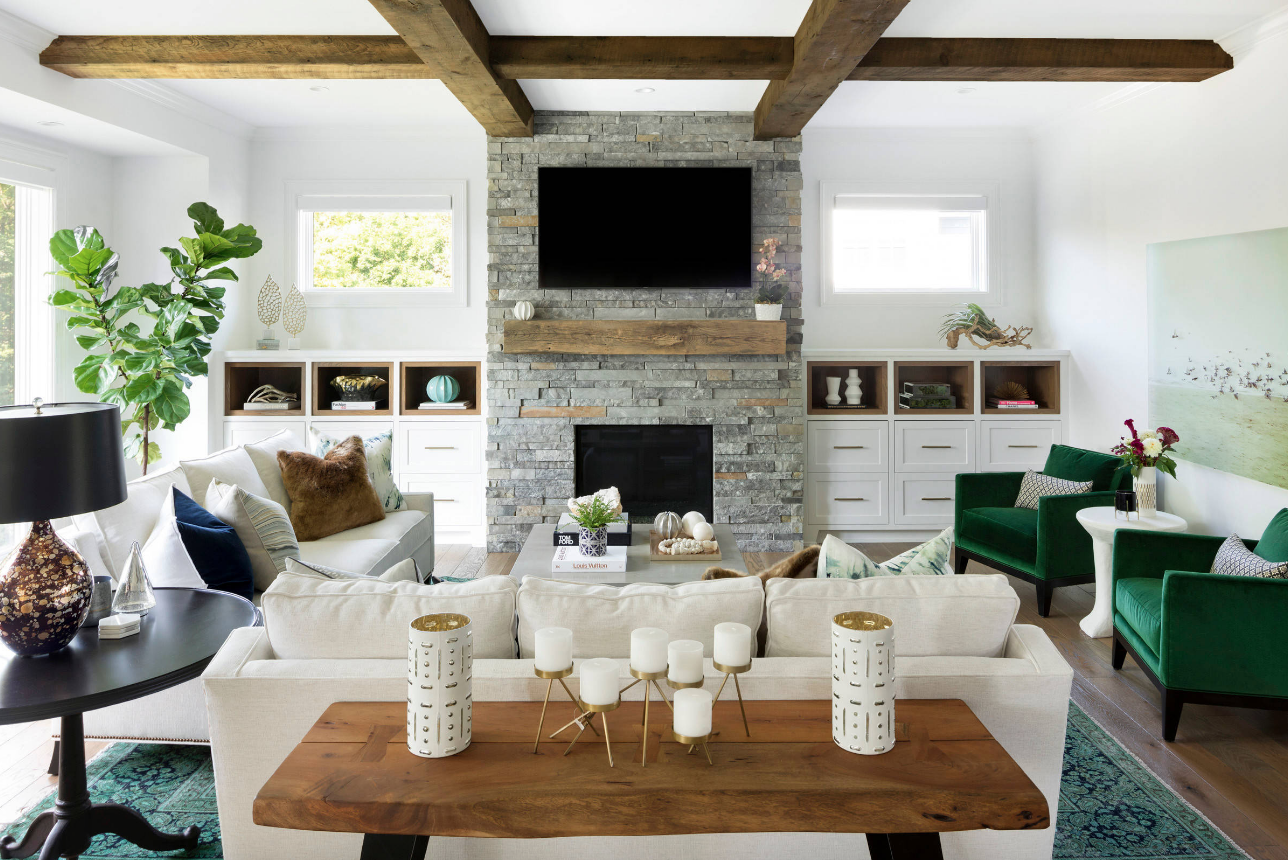 Photo: Kroiss Development, Inc.
There are many reasons why you might be moving into a space that's only meant to be temporary. A few examples of people who find themselves in temporary spaces include:
• Military families
• College students
• Temporary workers
Of course, you could also move to an apartment knowing it isn't going to be your forever home. Even if you don't plan on leaving the community, you may plan on moving into a new apartment or into a new home within just a few years.
It can be tempting not to do much with your space if you know you won't be there long, but you shouldn't put off your comfort just because you don't know where you'll end up!
You can still decorate your living room, even if you'll be moving soon. Here's how.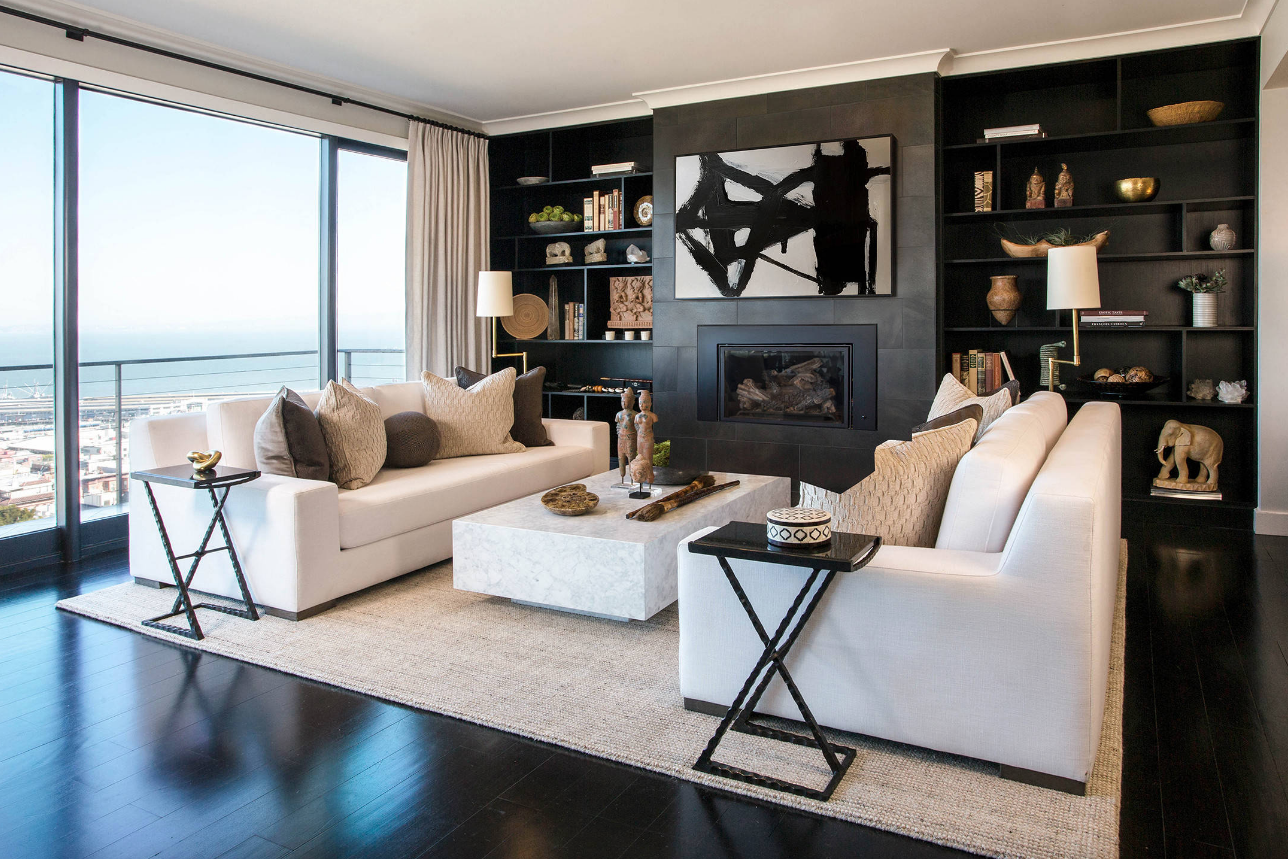 Photo: Cecillie Starin Design Inc.
Choose Your Furniture Carefully
Purchasing furniture is the biggest choice you'll make for any space. You want to make sure you get it right. That can be nearly impossible when you don't know exactly where you'll end up, and whether your couch will work in your new space.
If you choose your new furniture carefully, you can ensure it will work in multiple spaces. For example, custom furniture can be ordered in neutral colors that will match any space, but custom furniture can also feature:
• Removable upholstery covers that can easily be replaced
• Cushions and frames that can be separated for easy moving
• Modular pieces that can be used in a variety of configurations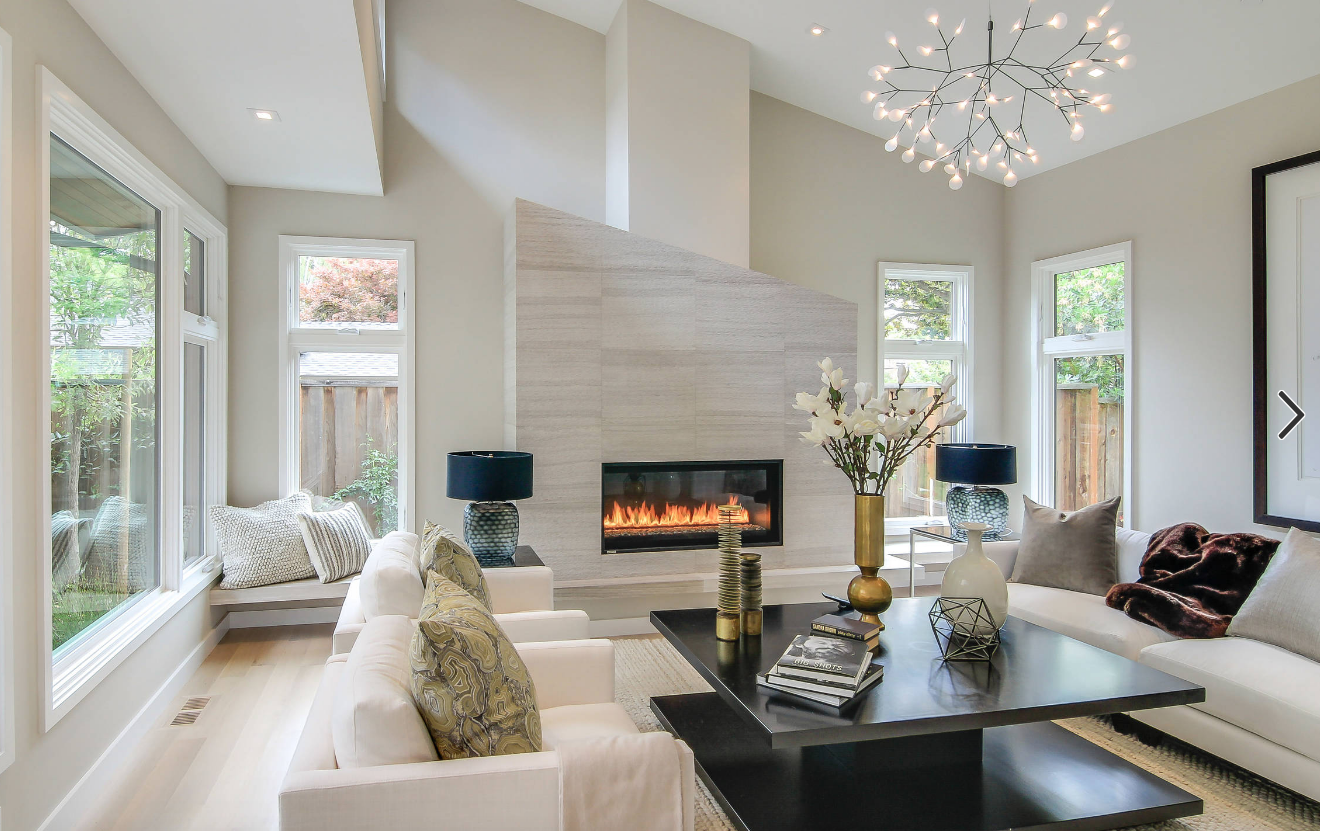 Photo: Design Loft Company
Use Simple Lighting
There is no denying the fact that a great light fixture can have a huge impact on any space. However, if you don't plan on staying long, it's not a good idea to change the fixtures. You'll just have more work to do changing them back when you move.
Instead, focus on simpler lighting, like floor and table lamps. When we checked out this list of new townhouses we noticed the decorators chose lamps with neutral bases and shades that can be changed out easily, so they will work in every future space.
Want to add a little more personality to your space? Consider using fairy lights or other whimsical lighting that can easily be packed into a box when it's time to move.
Decorative Rugs Do Double Duty
Replacing the carpet isn't an option when you move into a temporary space. That doesn't mean you're stuck with that ugly brown carpet. Instead, layer a decorative rug over the existing carpet.
Think it's weird to put a rug over a carpet? Think about it like artwork for your floor. Choose a design you like and you can enhance your current space, as well as enhance other large spaces in your future homes.
Another benefit of using decorative rugs? They protect the existing carpet, so you'll be more likely to get your deposit back!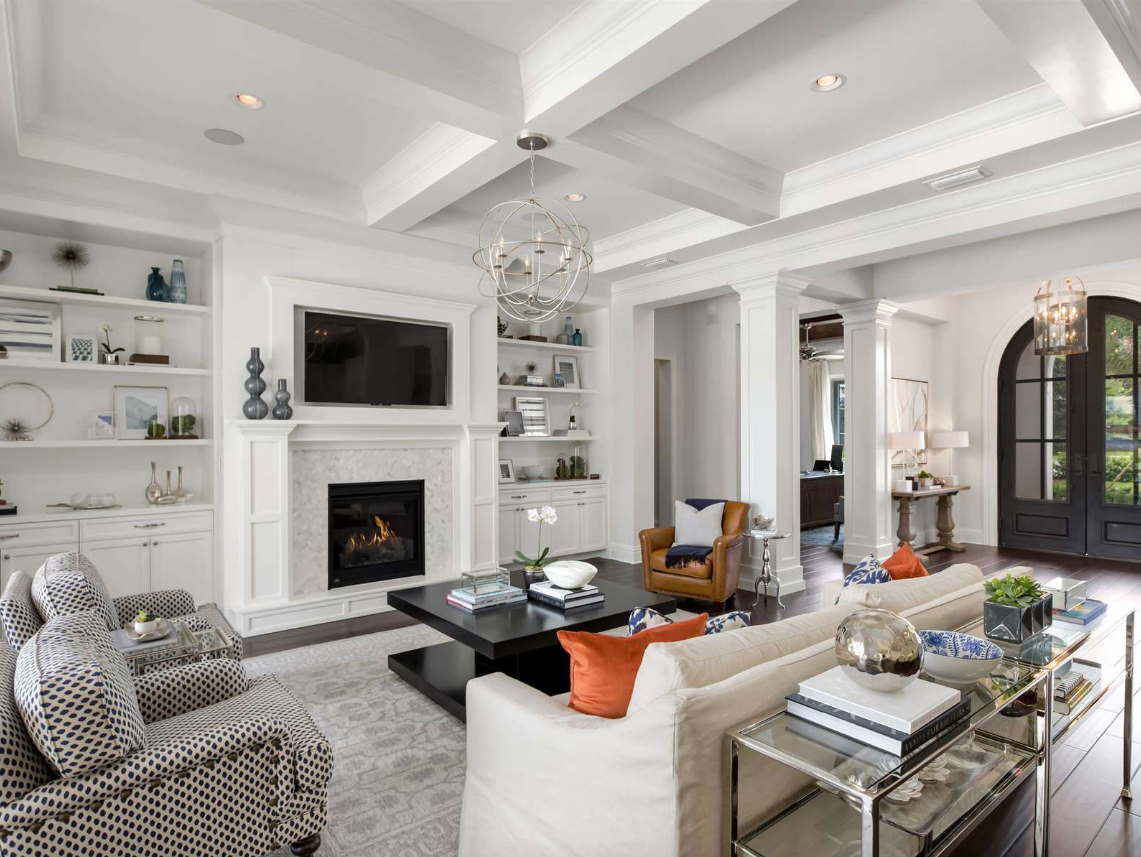 Photo: Element Home Builders
Dress the Windows with Curtains That Can Be Reused
If there's one area that renters stay away from more than any other, it's the windows. It's true that replacing those cheap plastic blinds with high quality blinds isn't a good use of your money, but you should dress your windows with curtains.
Worried that you'll spend a bunch of money on curtains that you won't be able to use in your next space? With a little creativity, you can find a way to repurpose your old curtains!
A few ideas include:
• Use them as a room divider
• Create a floating curtain headboard
• Sew them into table runners
• Create a curtain canopy bed
• Hang them in front of an open closet
• Make a shower curtain
• Transform them into decorative pillows
Don't Shy Away from Hanging Things on the Walls
If you're not planning on sticking around for a while, the thought of putting things on the walls probably seems pretty pointless. Not to mention, you don't want to damage the walls when you'll only be there for a few months.
Hanging items on the wall is the quickest and easiest way to personalize a space, and you can do it without damaging the walls. You can hang pictures without nails by using picture hanging strips and adhesive hooks. You can hang pictures and paintings on the wall in just minutes, all without poking any holes in the walls or damaging the paint. Then, if you ever move away you can simply pack your artwork and easily move it to your next home.
Just because you don't plan on staying somewhere for a while doesn't mean you don't deserve to feel comfortable and happy while you're there. With these tips, you can create a custom space with items that can quickly be packed up and used to decorate your next space.