It's no secret that sweeping and mopping are, usually, the go-to for cleaning stairways. That's because they are considered to be highly efficient. Nonetheless, this doesn't mean we can ignore the fact that they can be really unsafe!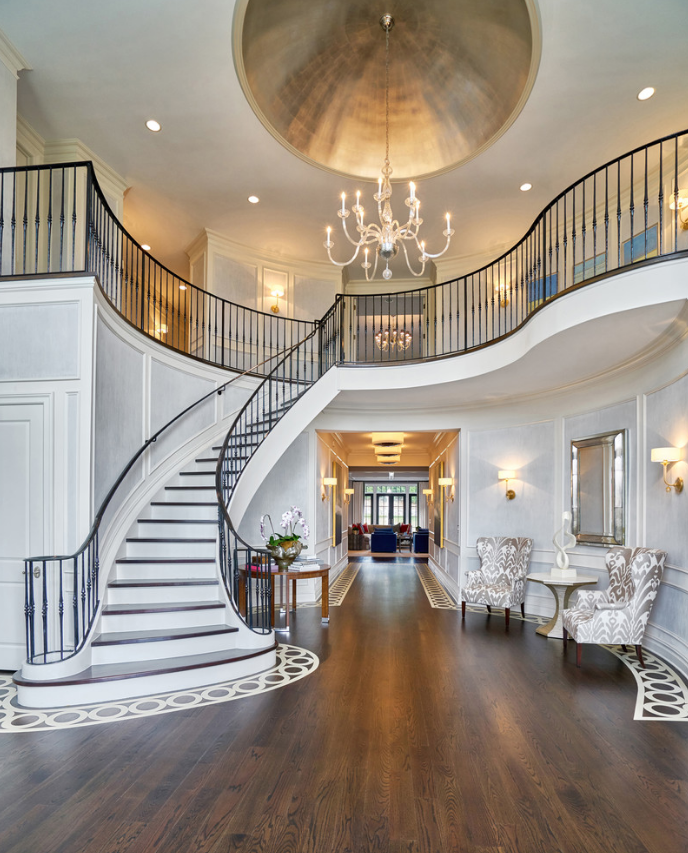 Photo: Floyd Dean
Depending on the cleaning solution used, mopping can largely contribute to slip and falls. If you want to eliminate the likelihood of such unwanted scenarios, here are some solutions worth trying.
Increase the Frequency of Stairway Cleaning
Perhaps the most efficient way in which you can keep the stairway clean for an extended timeframe is by minimizing the use of wet solutions. Still, if you were to eliminate wet solutions altogether, will you manage to maintain the stairway clean? Only if you were to implement a more thorough cleanse than simply sweeping. What does this entail?
A step in this direction could be beginning to dust the places that are harder to reach. Afterward, you can proceed with cleaning the area with a spray cleaning solution, followed by pressure washing. After the most stubborn dirt is out of your way, you can continue the job with wet vacuuming. In this way, you'll have removed any remaining soils from the stairway.
Invest in A Vacuum Specifically Made for Stairs
Did you know that there are specific vacuums made to thoroughly clean stairs? If you didn't know that until now, then, you should know that such an investment can make a difference.
Not only that it will clean the stairs thoroughly, but it will also reduce the likelihood of slip and fall accidents – which ought to be avoided. And while browsing for the best vacuum for stairs can be challenging, as a general guideline, you should get a unit that is portable and easy to move around. Here is a great guide on vacuums for stairs you can use. This is the key to doing a thorough job when vacuuming a stairway – especially if it's narrow. If you are unable to find the time to do cleaning yourself, you can always consider calling a professional like Maid Sailors, to save time and do the things you enjoy most.
Wipe Down the Handrail
Moving on, it is just as important to wipe down the handrails. Essentially, the handrail is a common touch point – and most people use them when climbing the stairs up and down.
Therefore, they can be contaminated rather easily. This is pretty inevitable in high traffic environments such as companies, schools, public spaces, and so on. In order to do a thorough job, a microfiber towel is mostly effective, especially when combined with the right cleaning solution.
Spot Treat Spills
In order to get rid of slick spots, you should spot treat spills as soon as they emerge to make your house cleaning more manageable. In this view, if you want to effectively remove oil stains, you should use powder cleaners for best results. You should simply sprinkle the powder cleaner on the given area, allow it to stay for a while, and the stain will be a lot easier to remove than if you tried it to remove it with a mop.
To sum up, these are some of the main ways in which you can eliminate the incidence of slip and fall incidents on the stairway. You shouldn't overlook the importance of staying safe, especially when it comes to public places, so do factor in our advice.