This new and innovative fabric is causing a stir in the interior design community. Keep reading to find out why!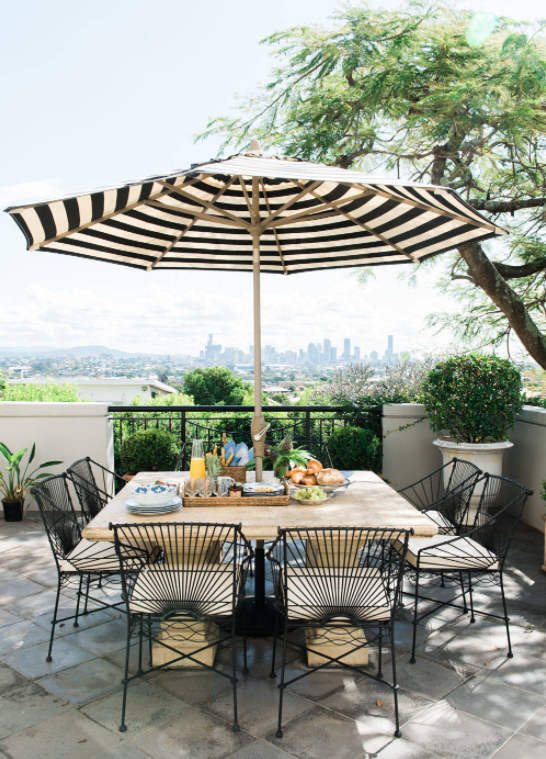 Photo: Porch Light Interiors
Even if it is winter, everybody is waiting for warm, sunny spring and summer days. During this time, you can spend amazing moments outside, having a pool or barbeque party, relaxing picnics or simply sunbathing in your back yard, if you are that type of person. In order to create the perfect environment for quality outdoor moments, you will need the best furniture and accessories. If you have already chosen and tested them, you might have noticed that you cannot use any type of fabric on your outdoor objects.
What is Sunbrella Fabric Like?
For swings, terrace sofas and bench cushions you will need a fabric that can stand sun, rain, wind and keep the initial colour and details. Sunbrella fabric is most commonly known as the material which outdoor umbrellas are made of. Robust and resistant, it reaches the need for durability in bad weather conditions. Next, we can see some reasons that will make you love Sunbrella. It's great for all of your decorating ideas for the outdoors where you need a sturdy and heavy-duty fabric.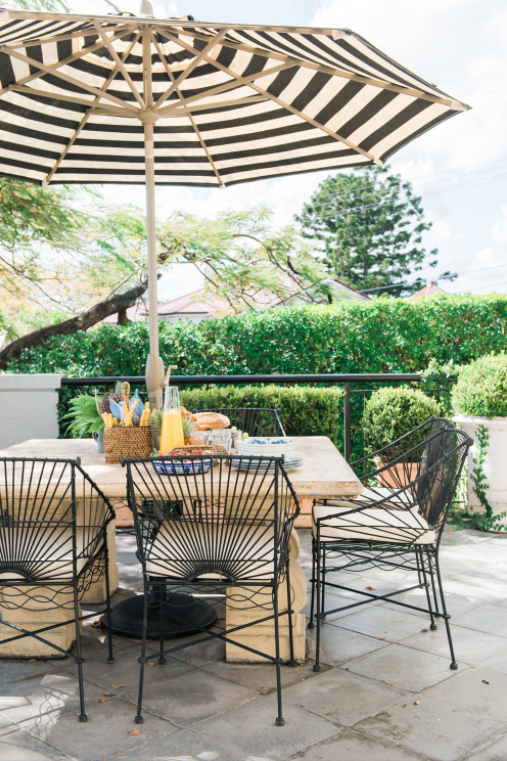 Photo: Porch Light Interiors
It Does Not Fade Easy
The dying way makes the fabric keep the colour even if you place your pillows and umbrellas in the hot sun. Each fiber is coloured with an UV-stable pigment that will make colour pop every year.
UV Rays are Blocked by Sunbrella
Sunbrella comes with a lot of advantages that can make your patio a lot more comfortable. The material can block up to 98% of dangerous UV rays. Even the Skin Cancer Foundation recommended it as an excellent choice for outdoor umbrellas. Remember that darker colours are even more effective.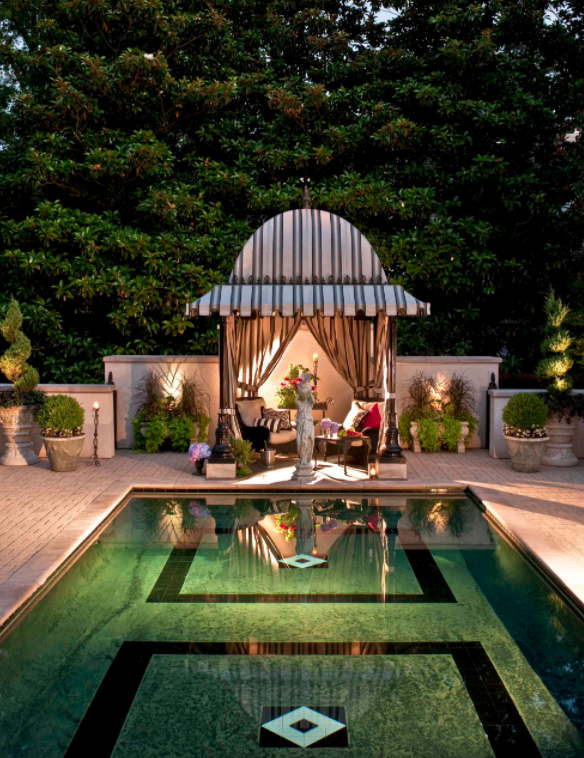 Photo: Via Houzz
Mold Does not Stand a Chance with Sunbrella
Sunbrella naturally resists mold, since there are many available waterproof options. This is a big advantage, because outdoor décor elements are always exposed to rain.
Sunbrella is easy to Clean
The material is very practical, therefore it can easily be cleaned even with soap and water. If you need to clean it even deeper, you can use bleach without any concern, because this solution will not cause fading.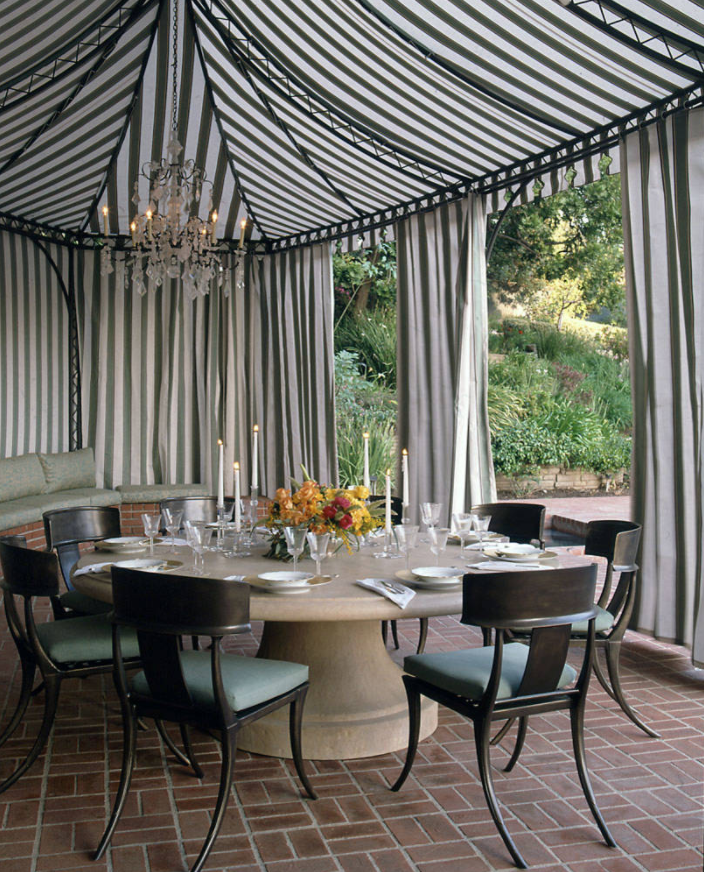 Photo: Susan Cohen Design
The Fabric Comes with Warranty 
Customers need to feel confident on the product they are about to buy, so producers give us an extended warranty certificate of up to 5 years. According to them, in this time, the fabric will not lose the colour, resistance and practicability due to usage conditions or natural factors like sunlight, mold or chemicals from the atmosphere. You can use it with confidence in any outdoor space or weather conditions.
If you choose Sunbrella, there is no doubt that quality will come first. Next to that, you have the possibility of choosing your favourite from many amazing patterns and colours, turning your outdoor décor into a different place with every new Sunbrella item.