Are you planning a kitchen remodel? Here are some practical things to remember!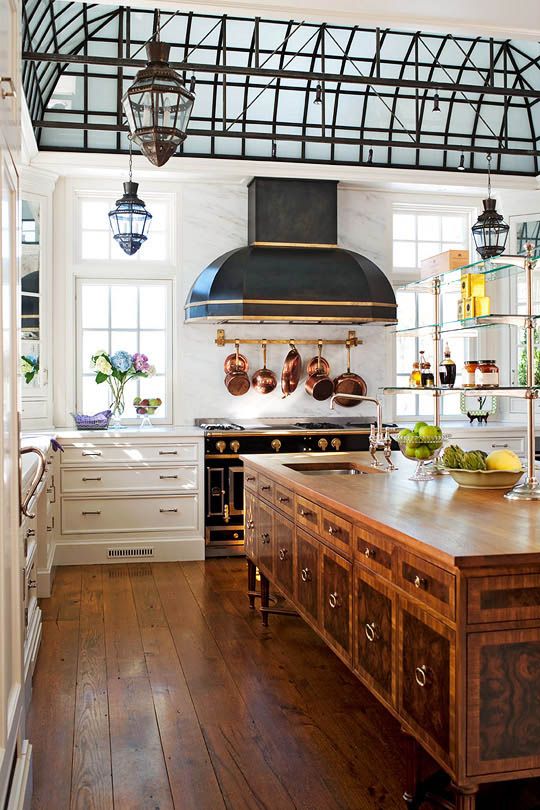 Photo: Marcus Design
Planning a kitchen remodel? Or maybe you're building your dream house from scratch? Either way, planning a kitchen might be the most difficult task of all, since it is a room that is used daily by a lot of people. There are a million little things to think about and you certainly don't want to realize you've overlooked something once it's halfway done. So, what are things you should be keeping in mind to make sure your kitchen is as practical as they come?
Give Yourself Enough Room
The best tip anyone can offer is to mark, step by step, an average day in the household. How many people are there at the same time? Is there a designated cooking space and a separate dining space? How are your storage spaces arranged and how deep are they? All of this will give you a clearer idea of how much space you should leave in your kitchen. You should be able to comfortably walk through the kitchen, or if it is a bigger family with many people living there, you want enough space for two people to be able to pass each other.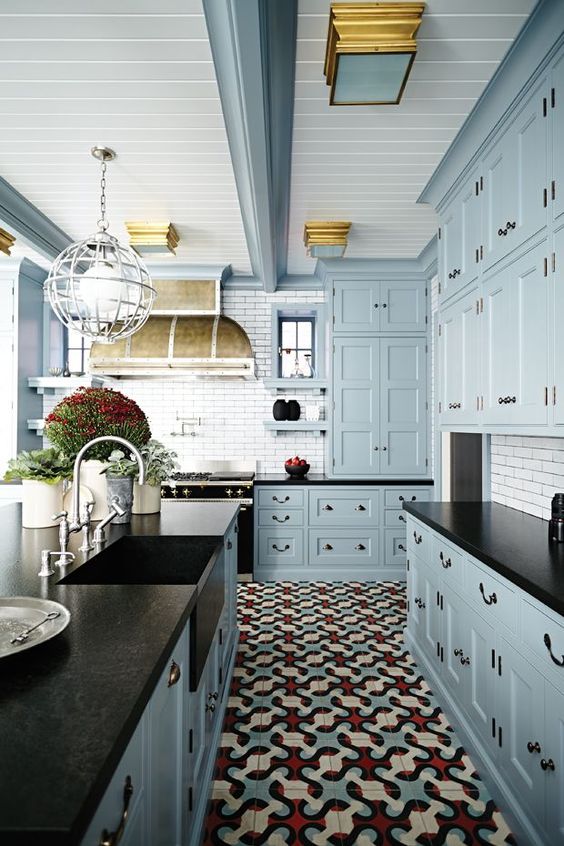 Photo: Laura Bern Interiors
All of your cupboard doors and drawers should be able to open fully, as well as your dishwasher. Ideally, you will have enough space to stand in front of the dishwasher when it's opened. Having enough space is not only a matter of comfort, but also a matter of safety, because bumping into or tripping over something can cause serious accidents.
Use the Dead Space
Sometimes we get furniture that doesn't exactly match up to the space we have, resulting in so-called "dead space", the couple of decimeters from the cabinet to the wall, a corner surrounded by cupboards and similar. But this space can not only be filled, but it can be those few extra shelves you need.
If you have a tall, narrow space, you can get custom made shelves on wheels that you can use to store cereal, spices, jars or anything else that you can fit in such a narrow space. And if it's a corner you can't use, then consider getting a corner cupboard with a rotating base, so that you can spin it and reach everything that is inside without digging. A blank wall in front of counter space can be filled with shelves, or with a peg-board for hanging utensils, pots and pans.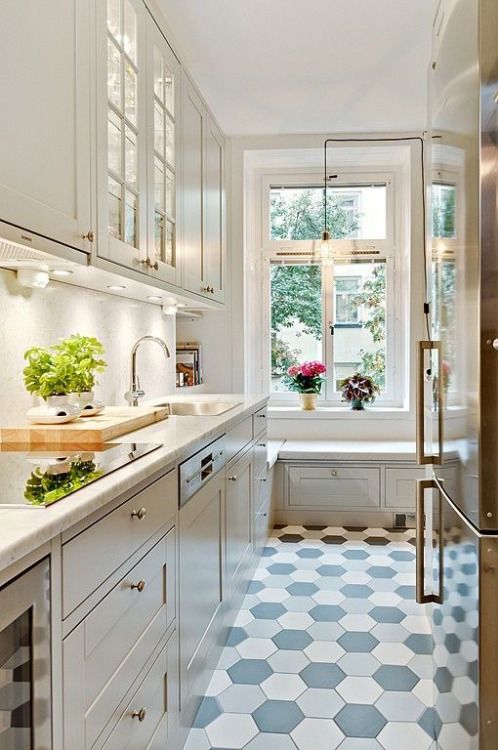 Photo: Bloglovin'
Think Ahead of the Mess
Every kitchen's biggest enemy is the mess that inevitably accumulates. But, there are some things that you can do to prepare for it. For starters, you can buy all-surface cleaning wipes, or make your own with a solution of vinegar, dish soap and toilet paper. Place them in an open space, such as the counter, and teach everyone in the household to use them every time they do something in the kitchen. Also, you can go a step further and equip your kitchen with the smudge-proof Frigidaire appliances. That way, all cleanups will be easy, even the big, monthly scrub-downs.
Compartmentalize and Label
This is especially useful after a reorganization of the kitchen, when nobody knows where to look for something they need. Put everything into boxes, label it and then put that into bigger, labeled boxes. Try to organize your kitchen following your needs. So, the cooking utensils should be near the stove, the dishes near the dining table or the washing machine and baking appliances near the counter.
Make sure that your kitchen is a safe space, especially for children, by installing drawer and door breakers, placing corner bumpers and having fail-safes for all electrical appliances. Remember that just because you saw a beautiful kitchen at your friend's house, or in a magazine, that doesn't mean that layout will work for you, so make something that you will be comfortable in.