Looking to make your house flip a standout that sells in no time? Look no further than the latest design trends that have taken 2017 by storm. From bold colors to subtle accents, 2017 is all about modern structure melding with organic shapes. Give your flip some flair with these decorating trends.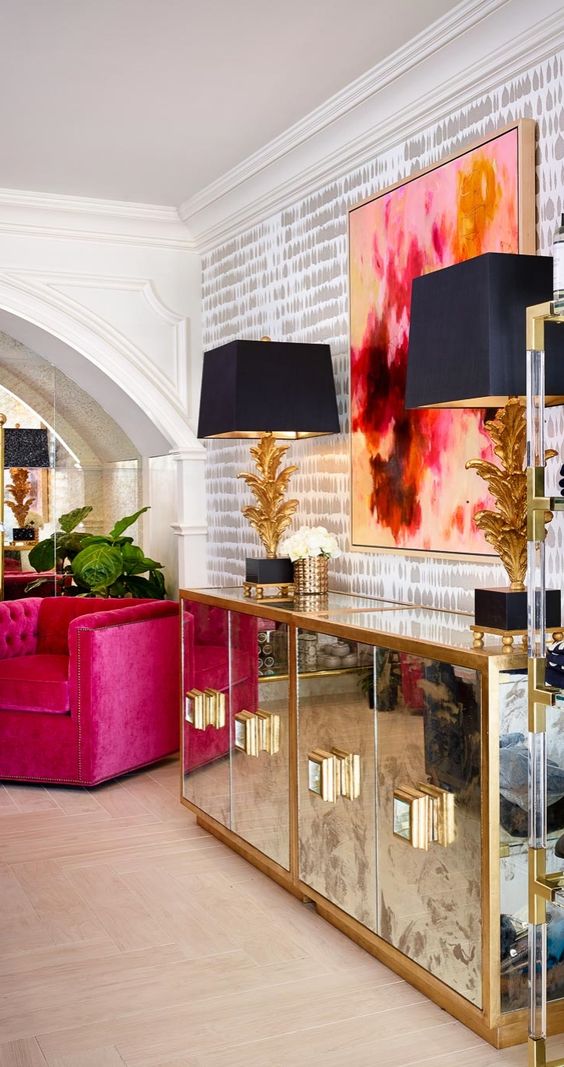 Photo: Living After Midnite
Wallpaper
The wallpaper trend is a fun and unexpected way to spruce up a room. It's the perfect contrast to crisp white walls and can bring an air of sophistication. Wallpaper has come a long way from the cringe-worthy orange and yellow prints of the past. You can now choose from a variety of prints and patterns. Go for chic black-and-white stripes or baroque floral and bird designs. Or try modern with abstract prints or bold photographs of large bursting blooms. The possibilities are limited to your imagination.
Gallery Walls
Gallery walls are on everyone's Pinterest board. If you aren't allowed to repaint the white walls in your rental, choose interesting artwork to display on your walls. If you have a bold space, choose an array of black and white photographs to ground the room. Alternatively, a sparse room can use bold colorful pieces. The key to the perfect gallery wall has to do with the proportions of the art pieces. Designers advise to plan the wall ahead of time; use blue tape to determine the dimensions of the art before you buy. Don't be afraid to include art of different shapes, sizes and dimensions!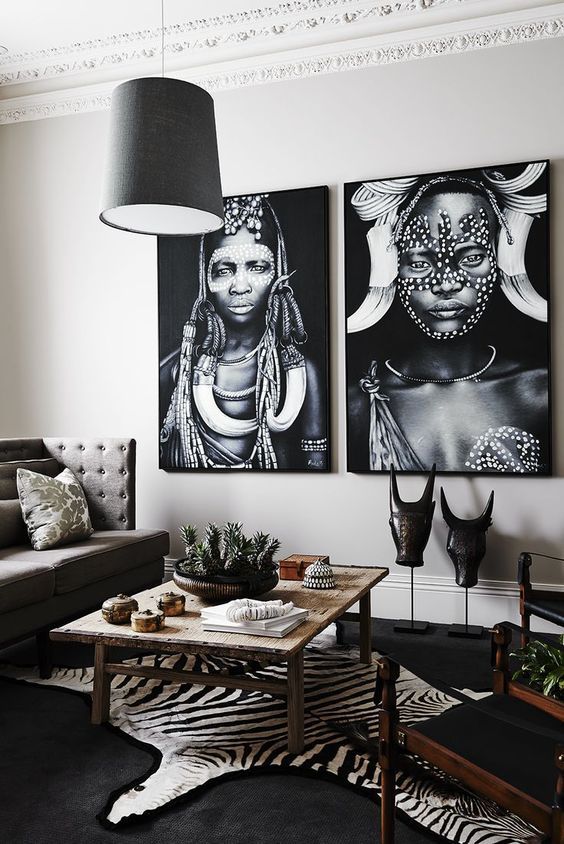 Photo: Loombrand
Navy Blue
This season, navy is the new black. Incorporate navy on a wall or add navy accents like a blue couch, curtains or pillows. Navy is a true neutral that can ground any space with almost any color palette, and will help potential buyers picture their own items in the home.
Pink
Pink is a pop of color that provides surprising benefits. Various pinkish hues adorn walls and accents in designer homes this year. Choose from a true blush pink or a subtle beige that provides just a hint of rosy color. Pink accents like lamps, hobnail glasses, artwork and more create a playful and inviting space.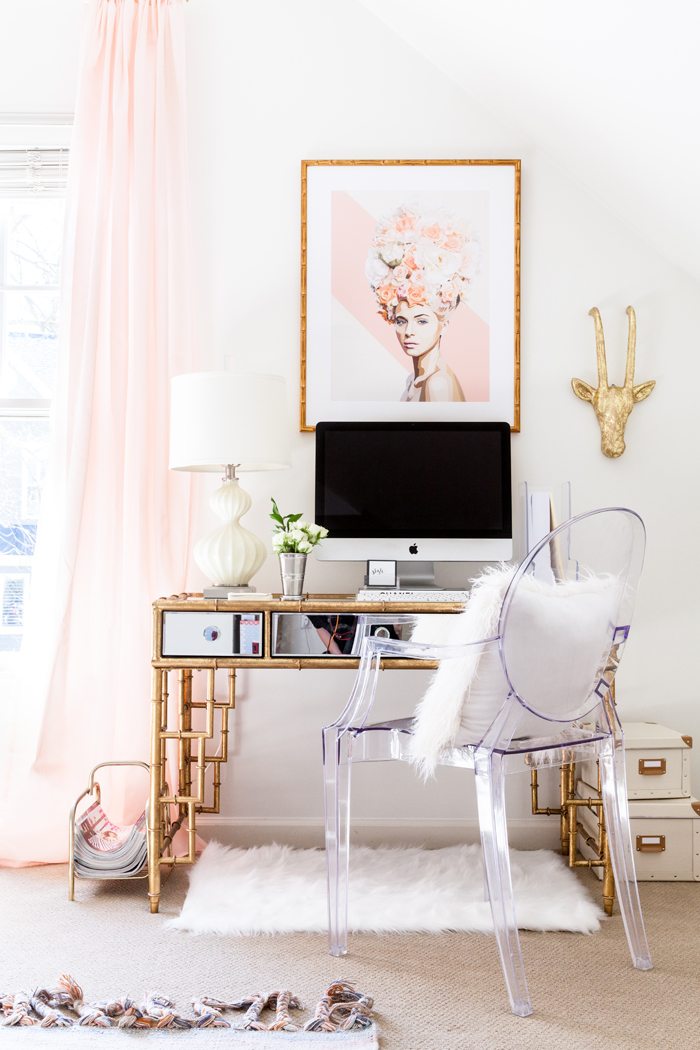 Photo: Style Your Senses
Indoor Plants
Indoor plants have always been popular but the trend is bigger than ever. Small apartments make gardening a luxury so many have used indoor plants as an alternative. Tall plants like the Fiddle Leaf Fig, leafy plants like the Monstera Deliciosa, and vine plants like the Philodendron make a room feel earthy and vibrant.
Faux Marble
Faux marble is another refined fixture that can elevate the space—without the designer price tag. You no longer have to break the bank to have fine marble in your home; now faux marble makes design cheap and easy. Think outside marble countertops to add edge. Go for a marble coffee table, lamp or shelves. You can even use marble dishware and mugs!
Gold Accents
Gold pairs perfectly with marble, pink, navy and other accents mentioned here. Use gold fixtures in unexpected ways like faucets, chair legs, lamps, showerheads and more. Switching out hardware is an easy way to give a facelift to the rooms that don't need as much attention during your flip.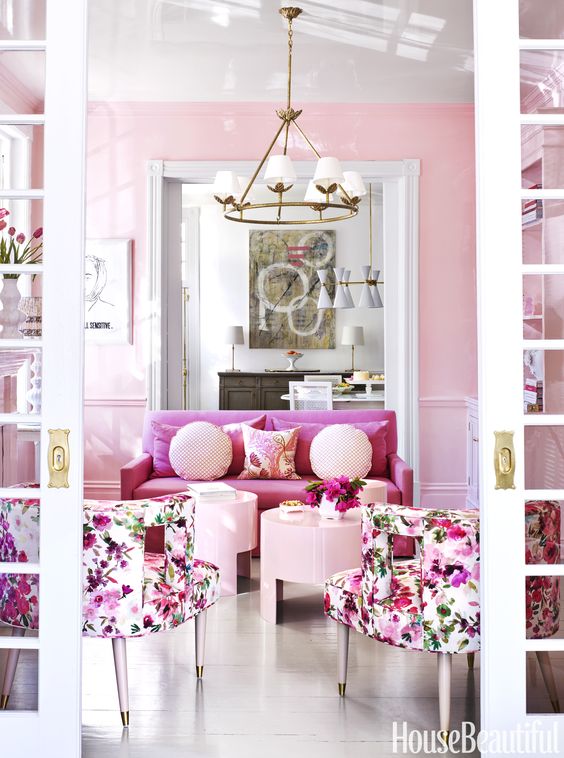 Photo: House Beautiful
Copper Fixtures
Not a fan of gold? Copper is an excellent alternative. With just a slight adjustment in the hues of your color palette, copper can replace gold in a heartbeat. In comparison to gold, copper has a more neutral and earthy feel. Copper is especially prevalent in homes with a rustic vibe and pairs well with antiqued furniture, wooden flooring and large restored accents like barn doors.
Wood Accents
Wood is the perfect accent that grounds any room. Need a quick fix? Wood laminate flooring is extremely affordable and comes in an array of stains. Organic wood is another popular staple; the furniture retains its natural shape, knots, and curvature to turn tables, end tables and coffee tables into instant art. On the other hand, restored and upcycled wood ads interest to any space. Seek carpenters who convert anything from bowling alley wood, wooden crates and barn wood into furniture and works of art. This is great for the environment—a fantastic selling point for modern homebuyers.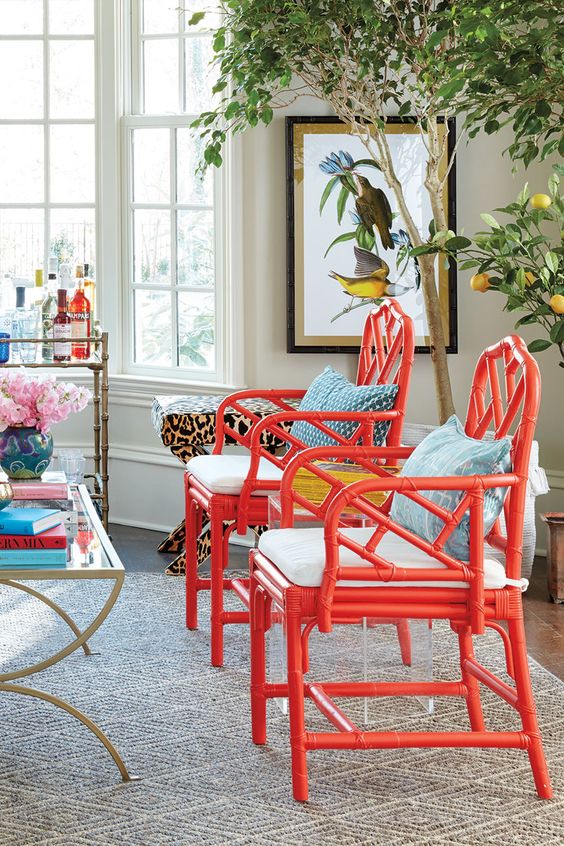 Photo: How To Decorate
Affording your Decorations
As any flipper knows, transforming a home can be a costly endeavor, and some of these decorating trends come with a hefty price tag. Whether you've used Los Angeles hard money loans to finance your flip, you've gotten help from an angel investor, or you've started a GoFundMe campaign for help from friends and family, investing in these decorating trends can help you draw in high-end buyers—meaning high-end profit.