Find out how to buy the perfect mattress for a good night's sleep!
Beauty sleep is more than skin deep. A good night's rest sets you up to tackle the following day with plenty of energy. Our bedrooms serve as our haven away from the demands of the hectic world. The bedroom should be a place to unwind, get comfortable and get the shut-eye we need to face the next day boldly.
If you find yourself tossing and turning throughout the night, you're probably not tapping into the restorative power of a complete sleep cycle. Part of the problem could be your bed; it just doesn't meet your wants and needs! As the focal point of any bedroom, your bed should look and feels its best so you can too.
If you've had your mattress and frame for years, it's probably time to upgrade. Here's a handy guide to finding the bed that offers the right blend of comfort and style. The perfect bed will make your mornings—and your overall décor scheme—brighter.
Magic of the Mattress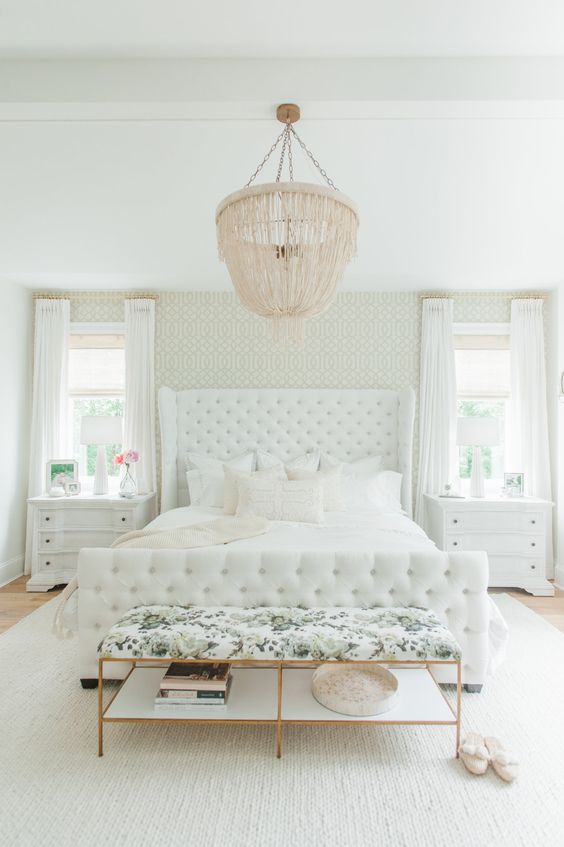 Photo:Monika Hibbs
Remember the childhood story of The Princess and the Pea? The princess squirmed all night thanks to one pesky pea underneath her pile of 20 mattresses. While this proved that the princess was true royalty, there's no real-world benefit to an uncomfortable night's sleep. Unlike the princess, you only have one mattress. That's why it's so important to get it right.
As Good Housekeeping points out, there are a wide variety of mattress types out there for those eager to make the most of every slumber. Four popular options include:
–Innerspring: Metal coils make these mattresses extra bouncy. You can choose a quilted model and add a mattress topper for extra softness.
–Foam: Memory foam mattresses are somewhat flexible on top but overall very firm. Look for a high-quality foam mattress with a density of over 5 pounds per cubic foot.
–Latex: Latex mattresses are slightly springier than foam but less so than innerspring. They can last 20 years or more.
–Air-Filled: Air-filled mattresses allow for the most customizability. The controls are in your hands, so you can experiment with different firmness levels to find your sweet spo 
Mattress Size Matters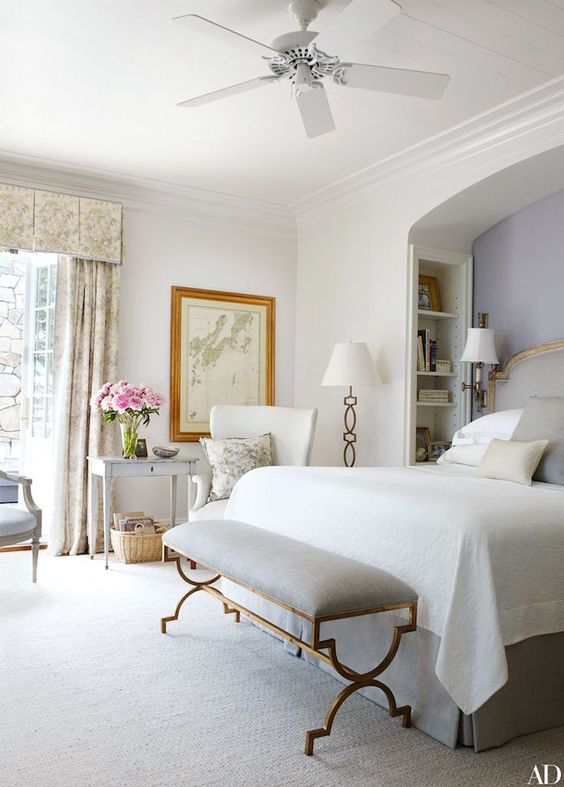 Photo: Architectural Digest
Speaking of fairytales, remember Goldilocks's plight? She had to try a series of mattresses before she found the one that was just right. You can take a page out of her book and do the same! You don't want your room to feel like a college dorm room, so why skimp when it comes to something as important as your sleeping space?
Suzy's Tip: Your bed should be the focal point of your room. Only a proportionate mattress and bed frame will work. You wouldn't consider your dining room complete without a show-stopping table, so don't settle for anything less than a bed that looks and feels perfect for your unique space.
Frame It with a Headboard
Photo: Via Pinterest
We've talked about the feel; now let's get to the look. The best modern beds complete any sanctuary with clean lines and tasteful headboards. Opting for a no-fuss, contemporary frame tends to lend your bedroom the relaxing air of a spa getaway. If your home leans mid-century modern all the way, you'll appreciate a selection of angular headboards perfect for dressing up with a few structured throw pillows by day.
Your bed and your bedroom can be the total package, provided you carefully choose the right bed frame, mattress, and furniture size. Your bedroom is where fun meets functionality. As you wind down from another busy day, you deserve a space that helps you achieve peace and comfort!