Transform your home with sustainable upgrades and green remodelling ideas sure to make your house stand out on your block!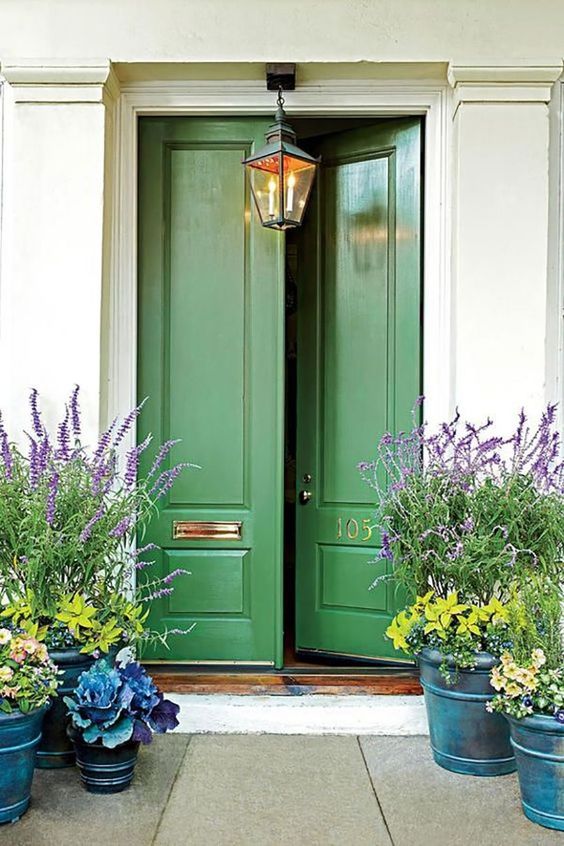 Photo: Camille Styles
Are you considering a home remodel project? Choosing from the wide array of potential home improvement projects can be a challenging task, and the right selection can make all the difference in your home's value. Narrow down your choices to sustainable projects, and make your home more comfortable and energy efficient than you ever imagined it could be!
Energy Efficient Roofing
When considering a remodel, most homeowners don't immediately look upwards, but roof renovations can provide a boost in curb appeal and cut energy costs significantly. When considering a roofing renovation, take more than aesthetics into account.
Green roofing options can provide a plethora of efficiency benefits. The right green roof designs can keep a home much cooler in the summer, allowing homeowners to decrease the use of air conditioning and providing significant energy savings. Some green roofs offer solar shingles, which can provide even further savings in energy costs.
Reclaimed Wood Floors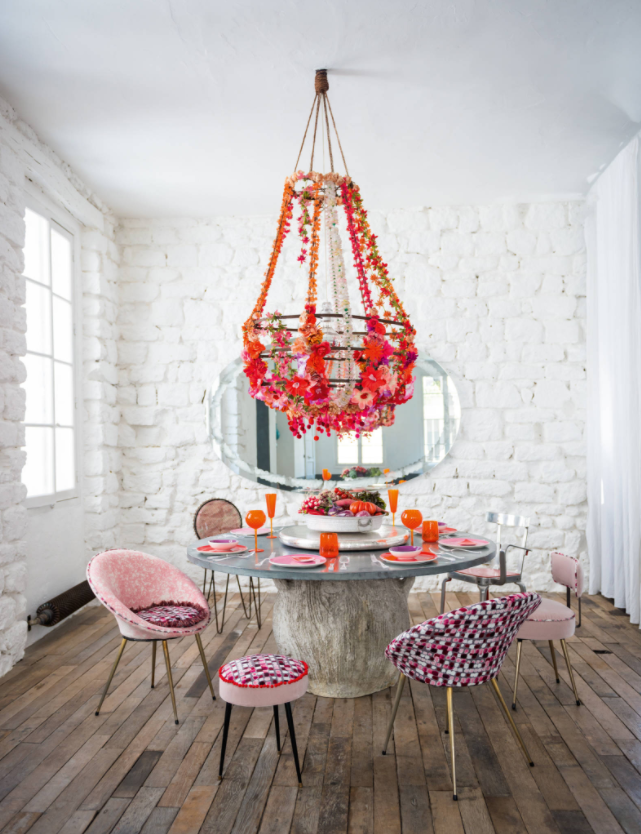 Photo: Loft d'Osiris – Grenoble
Looking to add upscale appeal to your home without sacrificing precious resources? Look down. Reclaimed wood is guaranteed to make your floors gleam like new without chopping down forests. Reclaimed wood is durable and renewable, and installing this type of flooring provides both aesthetic and sustainable benefits.
Reclaimed wood is extremely popular and it tends to be on the expensive side, with homeowners often paying at least $5 to $15 per square foot. When shopping for new floors, be sure that any adhesive back is VOC-free to reduce toxic emissions in your home.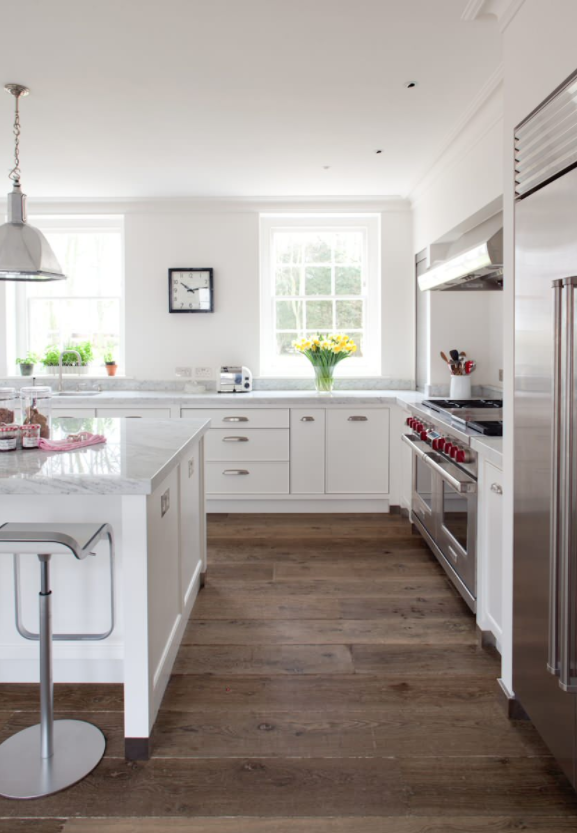 Photo: Stephen Graver Ltd
Solar Panels
Store the sun's rays and turn them into a powerful energy source for your home. Solar panels have become significantly more affordable in recent years, and with promised energy savings, remain a popular remodel option for a variety of homeowners. If you're concerned about financing this admittedly costly renovation project, there are financing options available.
Consider applying for financing from a PACE Program like HERO from Renovate America. Property assessed clean energy programs are designed to help homeowners finance home improvement upgrades, meaning projects that might have been out of your financial reach before are now attainable. The cost of projects under these programs are added to your property bill, meaning you can pay them back over time.
Green Countertops
Going green in the kitchen could mean a simple switch in countertops. Certain modern materials are kind to the ecosystem, durable for daily wear and tear, and aesthetically beautiful—and there's plenty of options to choose from. Homeowners looking for a rustic look can select salvaged wood pieces, while bamboo tends to be the top contender when it comes to green countertop options. From butcher block to Squak Mountain countertops made of glass, recycled paper, and cement, there's plenty of variety.
Install a Direct Vent Fireplace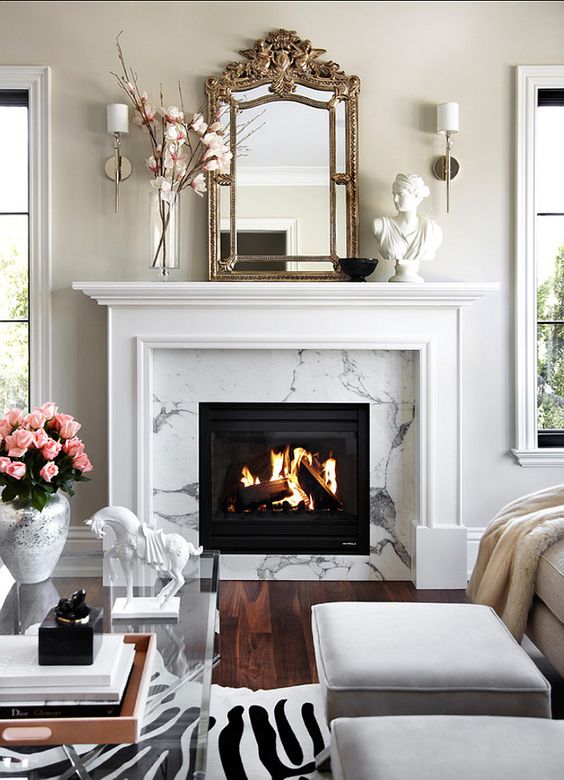 Photo: Home Bunch
During cold winter months, it can be tempting to light the tinder and enjoy your fireplace, but if it's wood burning, take a moment to reconsider. Wood burning fireplaces are inefficient and messy, and they produce a great deal of pollutants that can irritate the lungs. Instead, switch to a direct-vent gas fireplace.
These modern fireplaces utilize air from outside for combustion. They also convert up to 80 percent of the fuel they burn into usable heat. There are no chimney concerns with direct-vent fireplaces, as they can be vented both vertically and horizontally. This is great news for homeowners, as it's cheaper to retrofit a direct vent fireplace thanks to this versatility.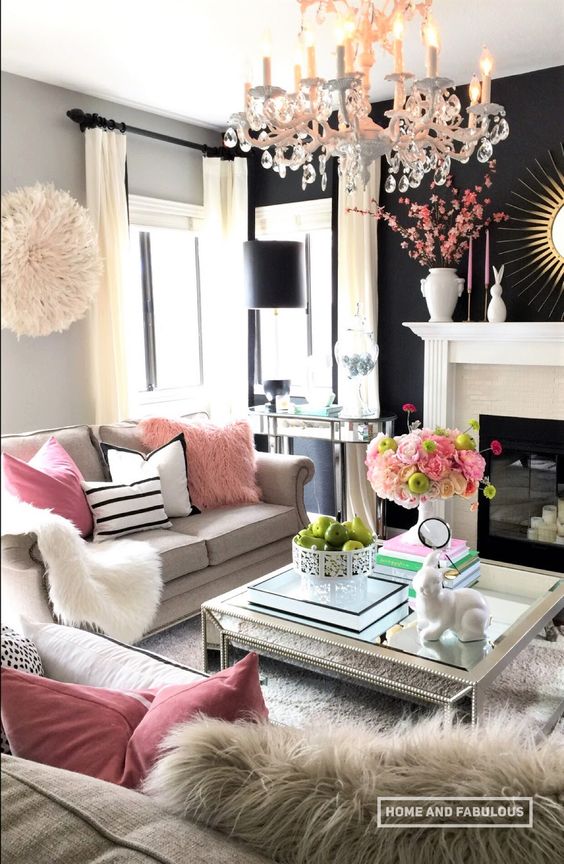 Photo: Home and Fabulous
Landscaping Options
Not every remodel occurs inside the home. Landscaping upgrades can make all the difference when it comes to home enjoyment, curb appeal, and increasing resale value. Drought-friendly landscaping has become more important to residents in states dealing with water restrictions. There are numerous ways to create low-water yard design in drought-affected areas, and many homeowners are taking advantage of artificial grass installation.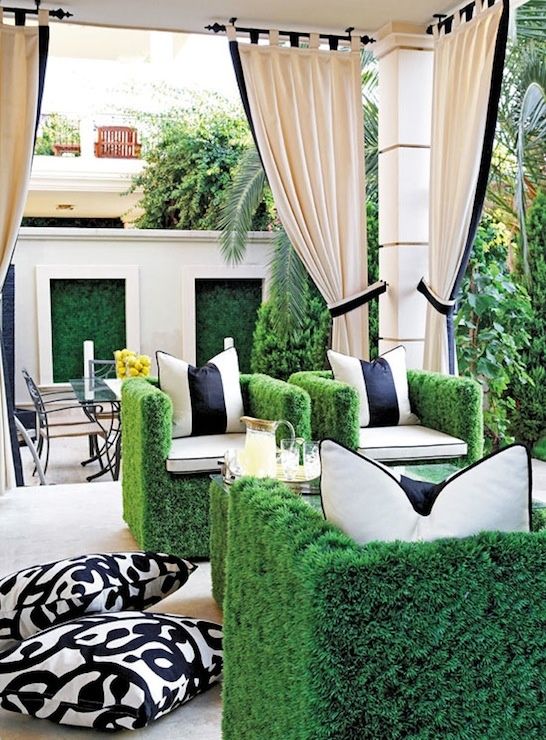 Photo: GotoGlamourGirl
Grass is the largest water waster in the yard, and requires a great deal of maintenance effort from homeowners. Turned off by the idea of neon grass? Modern advancements have seen an increase in realistic-looking artificial grass options. With all the beauty and much less maintenance, artificial grass could transform your water usage and utility bills.