When it comes to decorating your home like a designer, first impressions count. That's why getting your entryway in tip-top shape should be at the top of your list!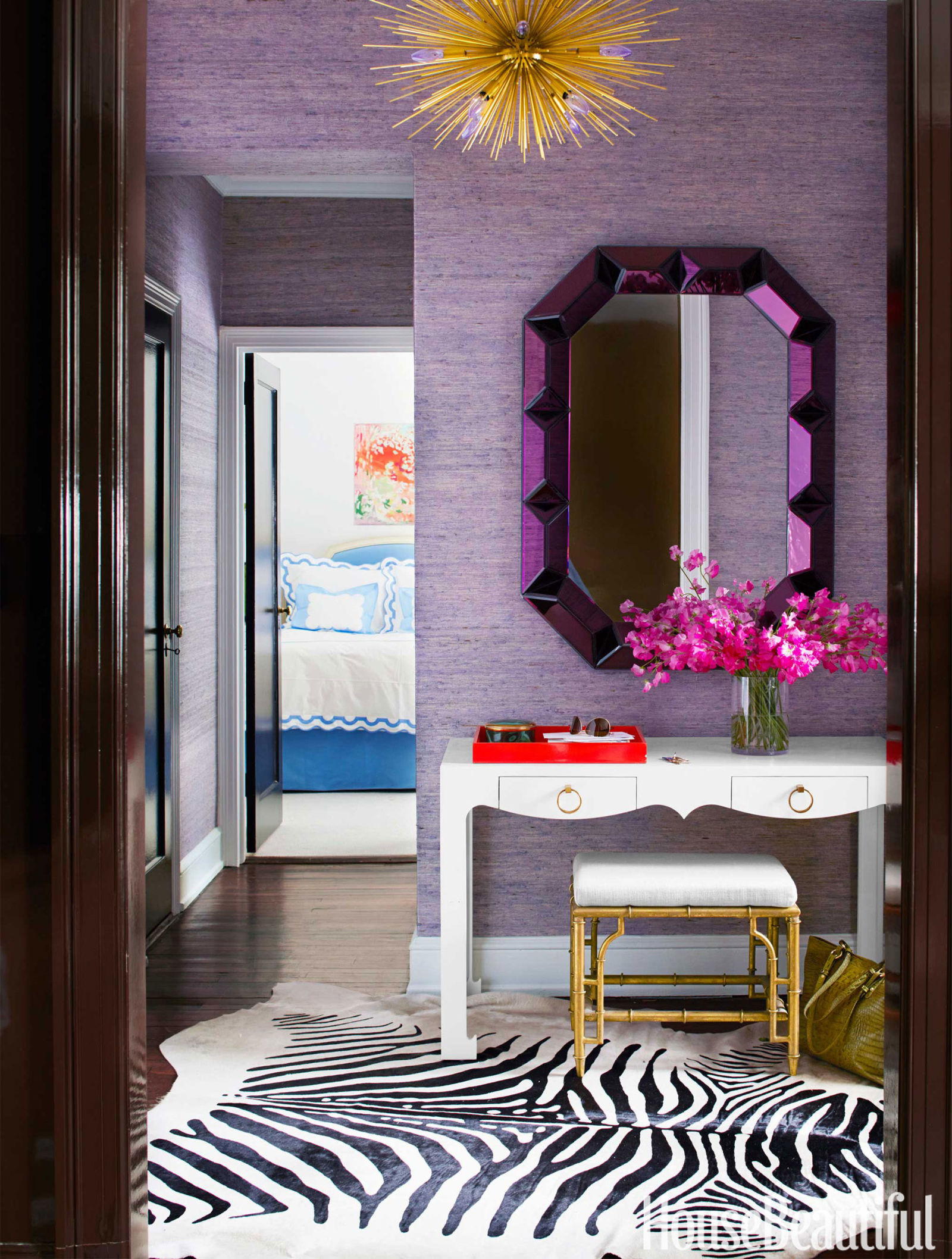 Photo: House Beautiful
Home entrances, lobby rooms, and foyers all have one thing in common – it's the first and last thing friends, family, and guests see when they enter or exit your home. That's what makes it super important to have it looking it's best and to make it impressive and memorable. There are tons of ways to get your entrance looking designer-grade and glamorous. Follow our lead to a jaw-dropping home entrance!
Try Something Dramatic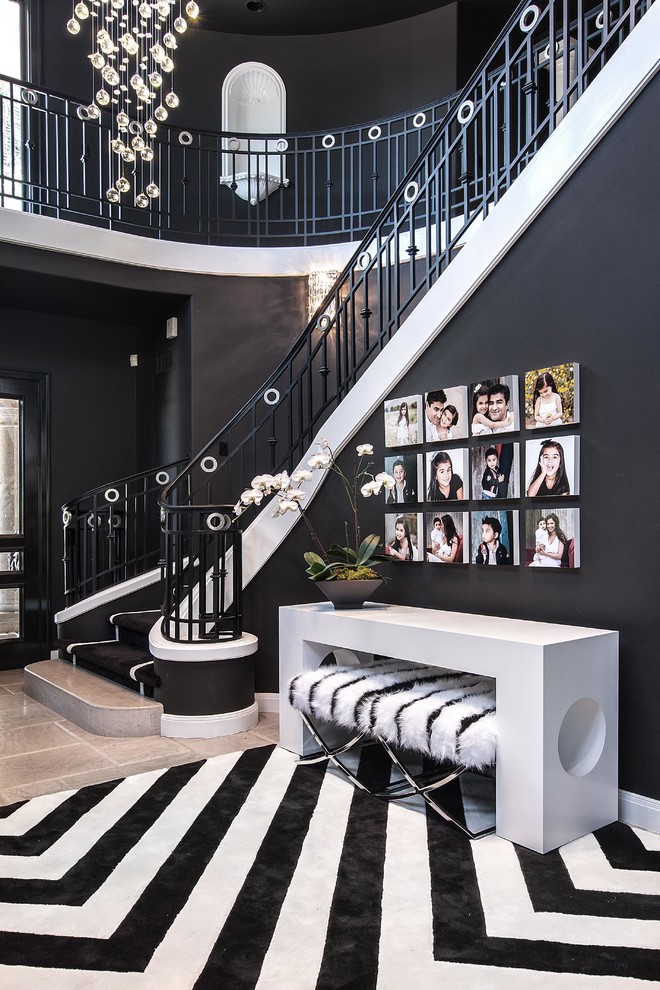 Photo: Orange Coast Interior Design
I personally love dramatic entrances and there is no other way to achieve this than with dramatic blocks of color, bold patterns, and a large chandelier. Also don't forget to pay attention to your staircase runner. Rip out old stair runners and opt for something luxurious, or go bare and paint your staircase in a nice dark hue. Another way to make your entrance look dramatic is by making it spacious. Stuck with a huge staircase? There are tons of spiral stairs for sale like those at uk.fontanotshop.com that can save you tons of space and make way for your newly glammed up decorating!
Don't Be Shy of Color!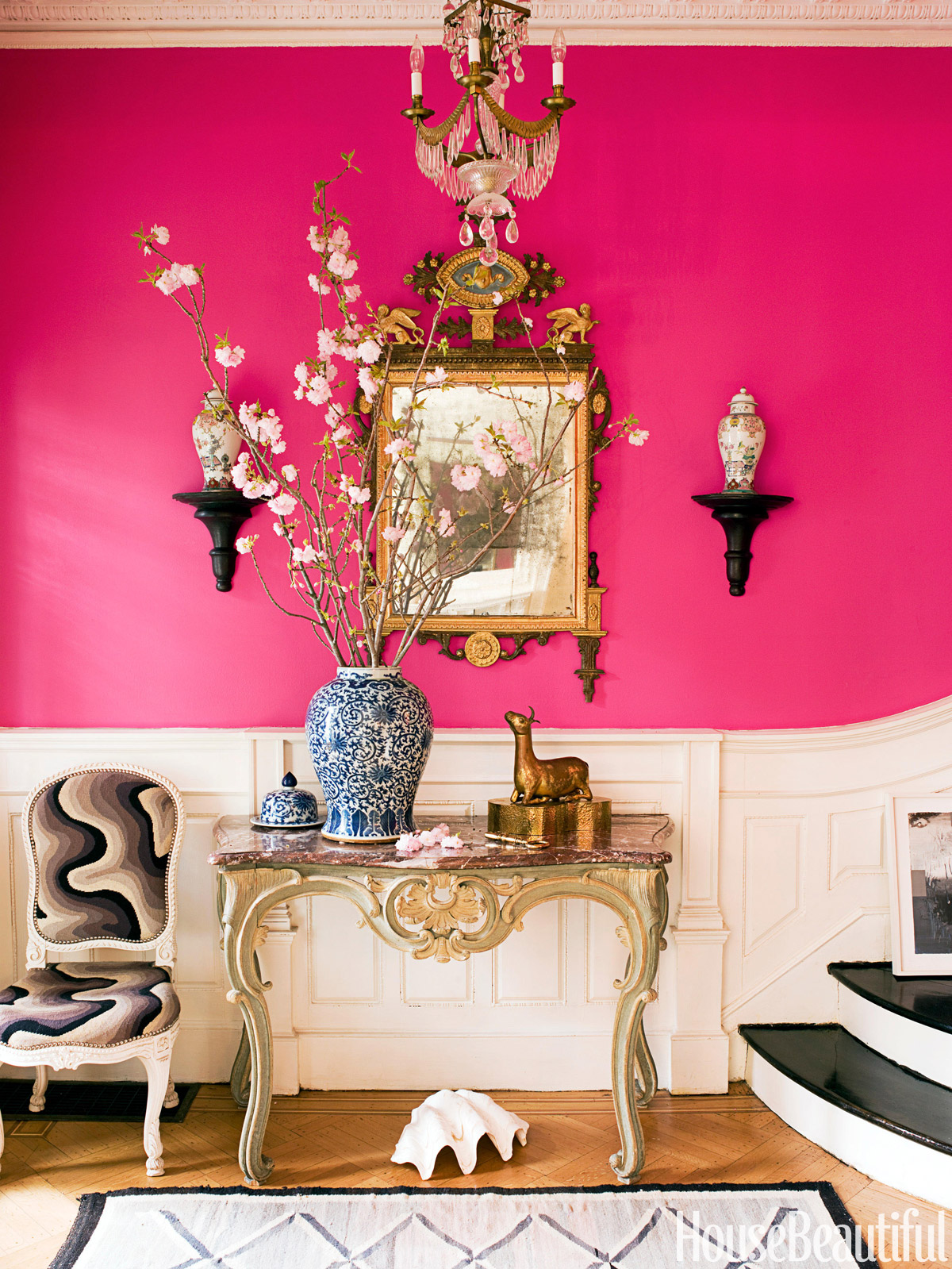 Photo: House Beautiful
When it comes to color, at Better Decorating Bible we love a lot of it and this hot pink entryway is making us drool! Don't be scared when it comes to vivid, bright, and eccentric colors in your entryway. Make a statement with something statement worthy like this pink color called Razzle Dazzle by Benjamin Moore. It definitely made this 19th century house in Brooklyn liven up and look glamorous, especially when paired with an amazing 18th century gold Italian mirror.
Go Geometric and Eccentric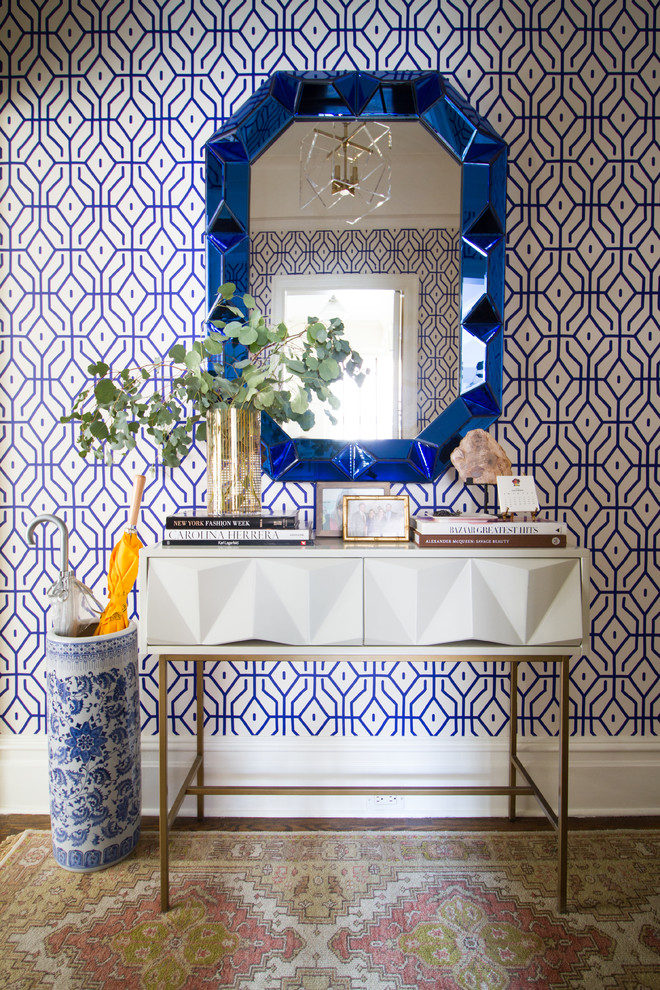 Photo: Murphy Design
For a modern spin on your home's entry try a bold, dramatic hue like royal blue and soften it up with glamorous gold accents like gold photo frames and vases. To make your new decorating still look traditional, pair it with something classy like an oriental rug and antique chinoiserie vase.
Mirrored Furnishings and Reflective Accessories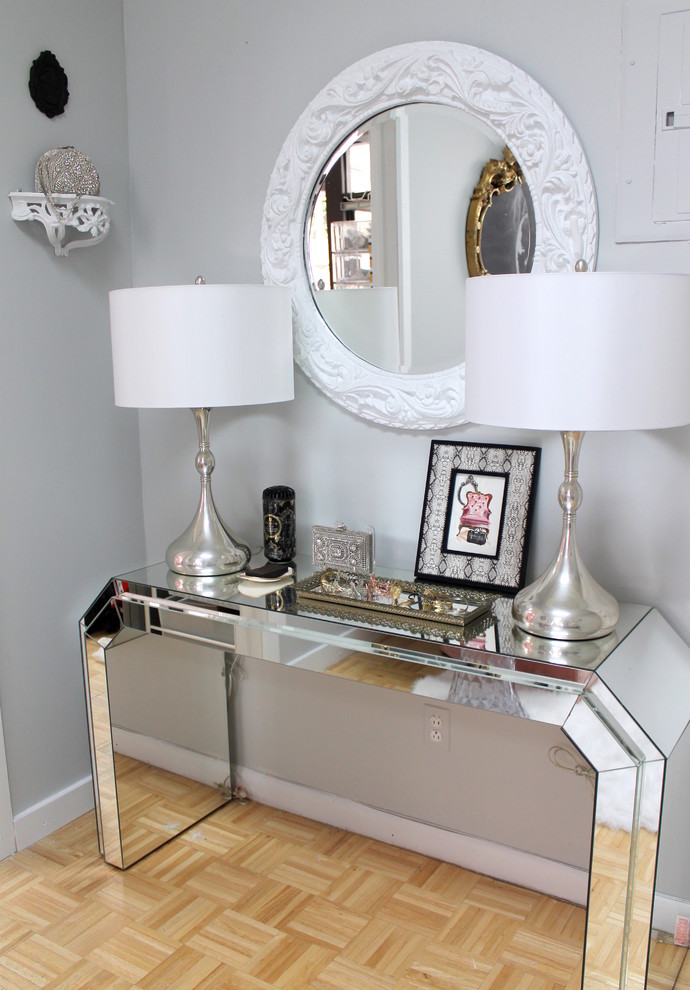 Photo: Nichole Loiacono Design
It's no doubt that sparkles, shiny things, and lots of lights scream glamorous! To make your home's entrance look glammed up, opt for a mirrored console table and silver accessories. You can easily turn an old lamp or vase into instant opulence with a cheap can of silver spray paint. Oh the things you can do with spray paint – it's truly a miracle fix!
Try Out A Striking Wall Mural
Wall murals have been around for ages and no matter what styles come and go they always look amazing! If you aren't quite sure about the color or look your are going for, a wall mural can solve all of your problems. Don't have a great view? Lacking artwork and wall accessories? Wall murals can make your entryway look as if you've stepped into a different world, and they make up for any paintings, mirrors, accessories, or a large window you may not have.