Makeover your old garage with some of our easy and affordable garage makeover ideas!
It's all about curb appeal, and a stunning garage can really make your home look a lot more impressive and a lot more expensive. If you are buying a home or just looking to revamp your existing one, updating your old garage makes a huge difference. We've had it with old builders garages, garage maintenance, bad paint jobs, and plastic window inserts that have turned yellow over the years. It's time to give your garage a new breath of fresh air with these 7 easy garage makeover ideas:
Create a Faux Wood Finish
Apply a wood colored glaze finish with a simple rag or brush to mimic the look of real wood. This painting technique even works well with steel garage doors. You can't tell the difference and your doors like the costed thousands!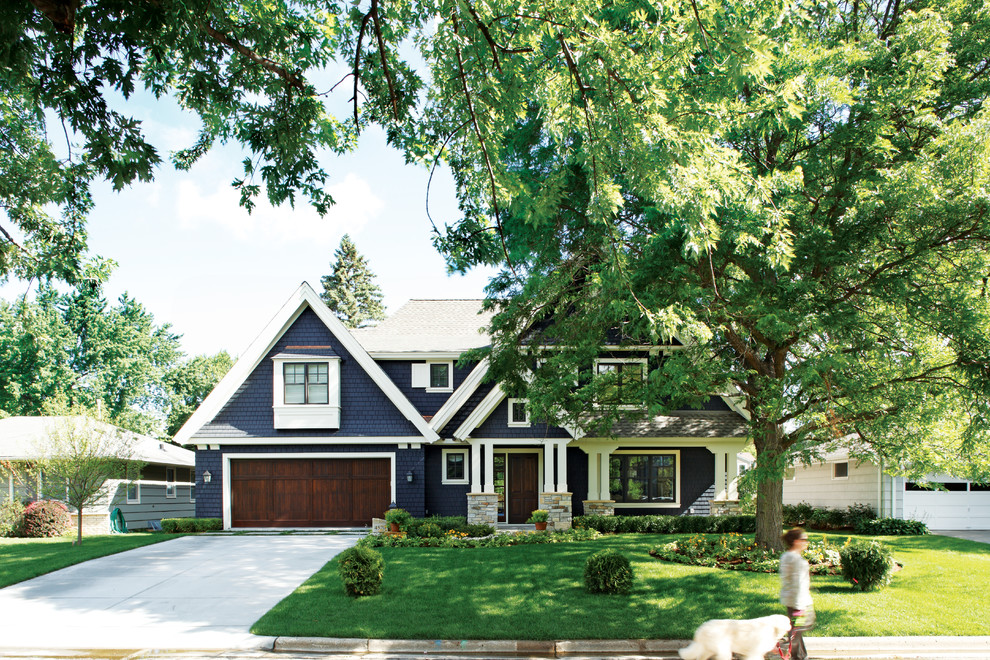 Photo: Kurt Baum & Associates
Paint on Fake Windows
No windows or your garage door? No worries, just paint them on and transform your doors into brand new looking garage doors! These windows look surprisingly real even up close. To see the whole DIY click the link below this pic!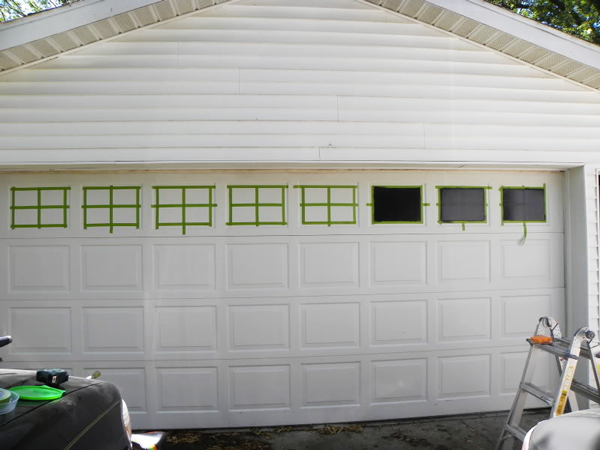 Project From: House to Home Blog
Slather on a Bright Coat of Color
To make your home stand out from the rest make it pop with a hot color that can't be missed. We love fuchsia, China red, and any jewel-toned colors. You'll make your home the eye candy on the street and plus it will be easy for your guests to find you!
Create Carriage Style Garage Doors
Carriage garage doors where popular in the 1900s but are far too inconvenient and expensive for modern homes today. You can still get the look at home on the cheap by attaching some wood and hardware to your garage that mimics the look of a carriage door. You can purchase this kind of hardware at specialty stores like Garage Door Nation which will ensure you get exactly what you need for your door.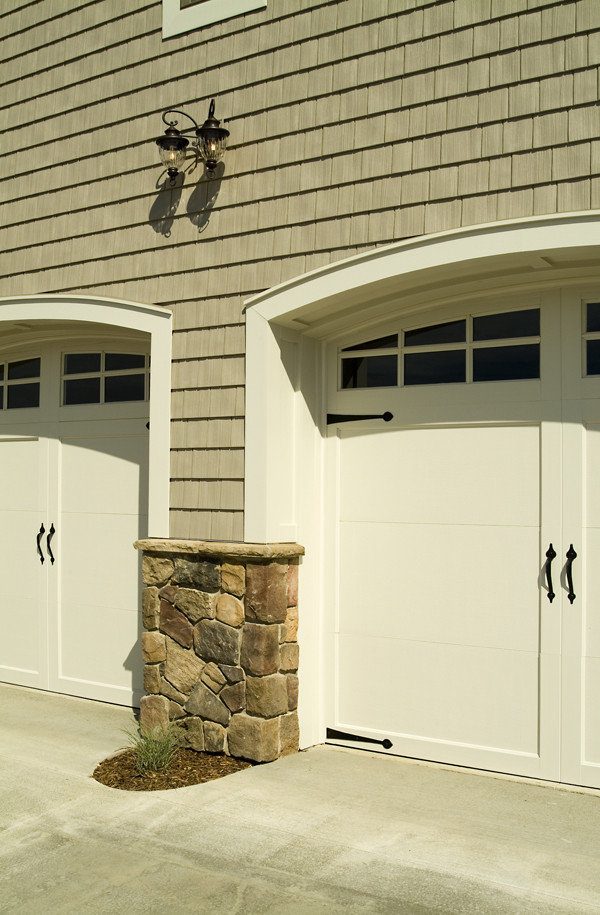 Photo: Rivertown Homes by Design
Add Trim to Windows
Makeover simple garage door windows by adding trim to create additional panes. This is an easy project that can instantly turn your garage door windows into architectural features!
Create a Pergola
A pergola right about your garage door is the perfect way to accentuate your door and make it stand out from the rest of your home. Pergolas are great in adding a little bit of extra shade and they are perfect for letting climbing vines grow and frame your doors. Making a pergola is easy and only takes some simple wood working skills.
Hang Flower Baskets
Sometimes giving your home a makeover just means adding a little bit of plantlife. You would be surprised at what a HUGE difference hanging flower baskets can make to your home. Hang a few on either end of your garage door or even from your newly constructed pergola!