We dish on why lucite furniture plays a major role in making a home look it's best.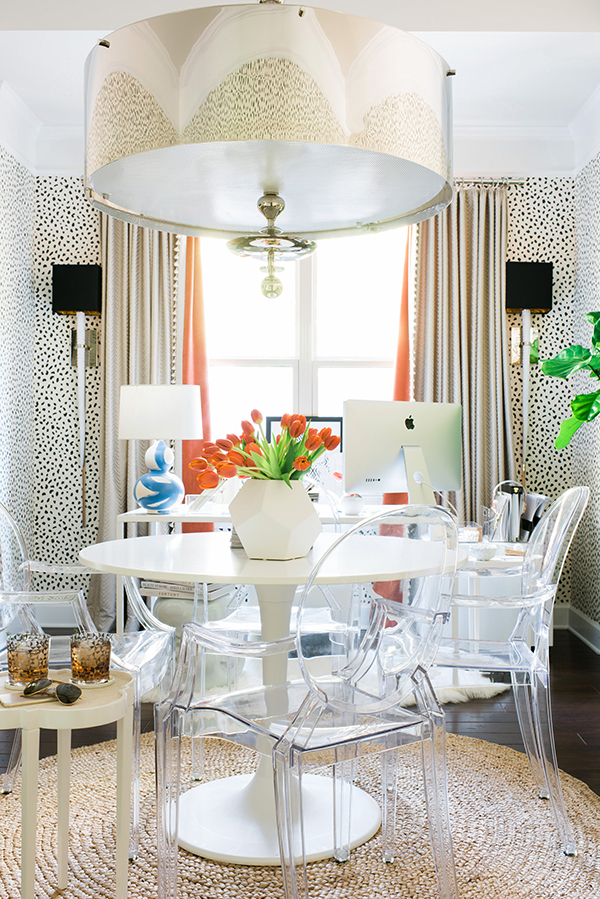 Photo: Waiting on Martha
Lucite furniture or also known as acrylic looks just like glass, except it is much stronger and lighter. This furniture is adventurous, and is coming back into the design world yet again next year– designers absolutely LOVE IT! Why? Lucite adds a whimsical accent in a room, and adds a hint of luminescence. It's also nearly invisible so it doesn't take up any space.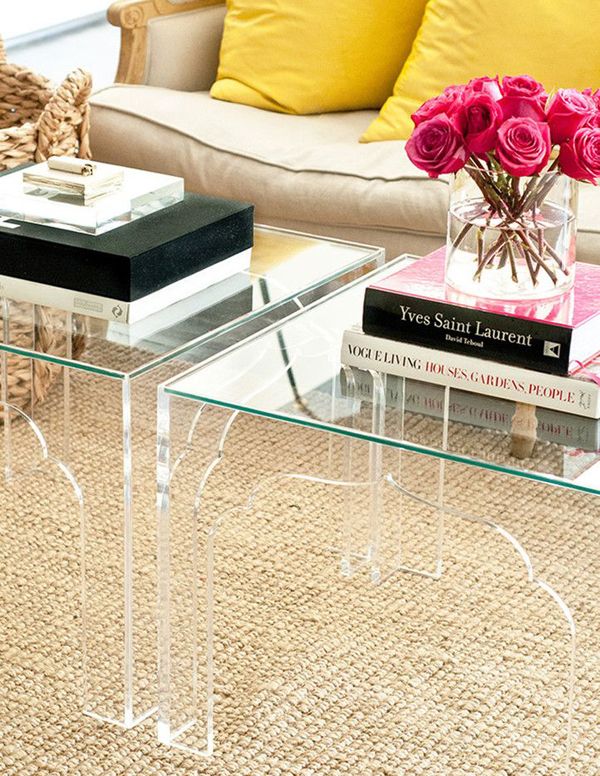 Photo: Arts and Classy
Lucite gives a room a fresh, clear, and airy vibe. It also lets a room breathe; it appears invisible but still functions as a fantastic piece of furniture. If you have a small space, especially for those living in an apartment, lucite is definitely the way to go. Lucite makes a room seem more open and breaks up the visual weight of a standard wooden piece of furniture.
Another thing designer's love about this unique piece of furniture is that lucite is a lot harder to scratch than standard glass. Even if you do scratch it, there are ways to polish or buff it out, restoring it to its former glory. Just make sure not to keep it in direct sunlight – it can discolor over time!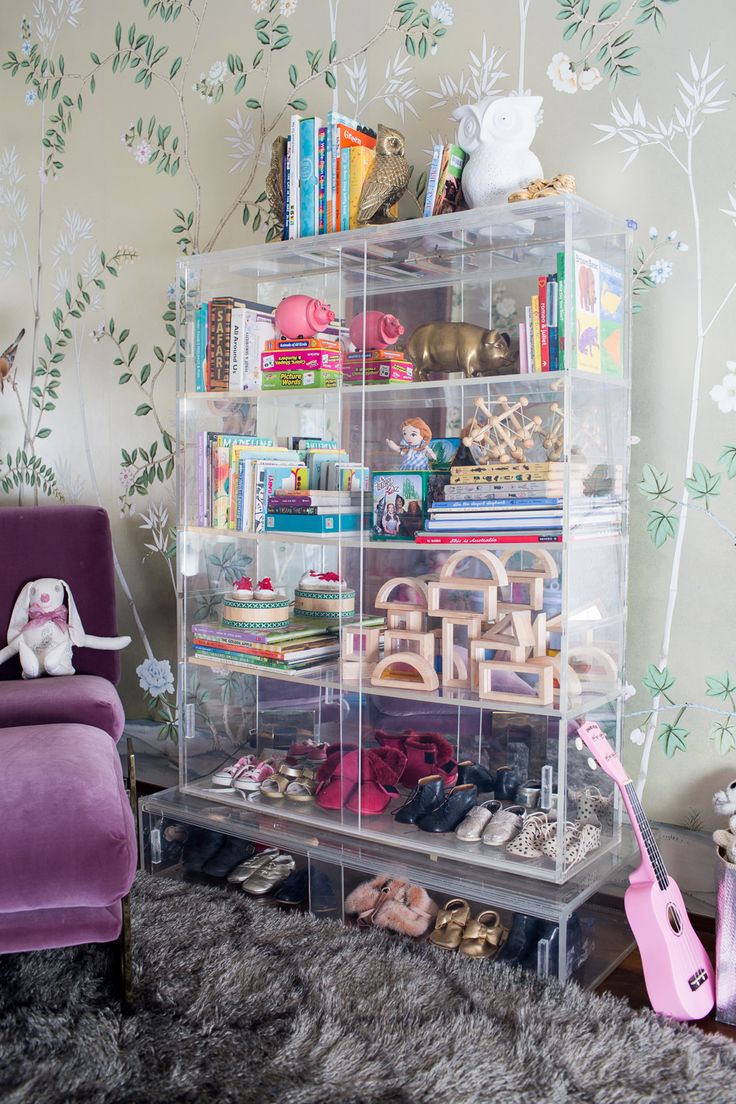 Photo: Style By Mily Henderson
To spot a well-made lucite piece, the transparency is a sure sign of quality. The joints and seams should almost disappear even if it's a clean-lined design or an antique style.
There are tons of uses for lucite, not only for furniture but also for chandeliers! Look at these gorgeous gold cornered lucite hanging lamps – what a spin on classic lighting!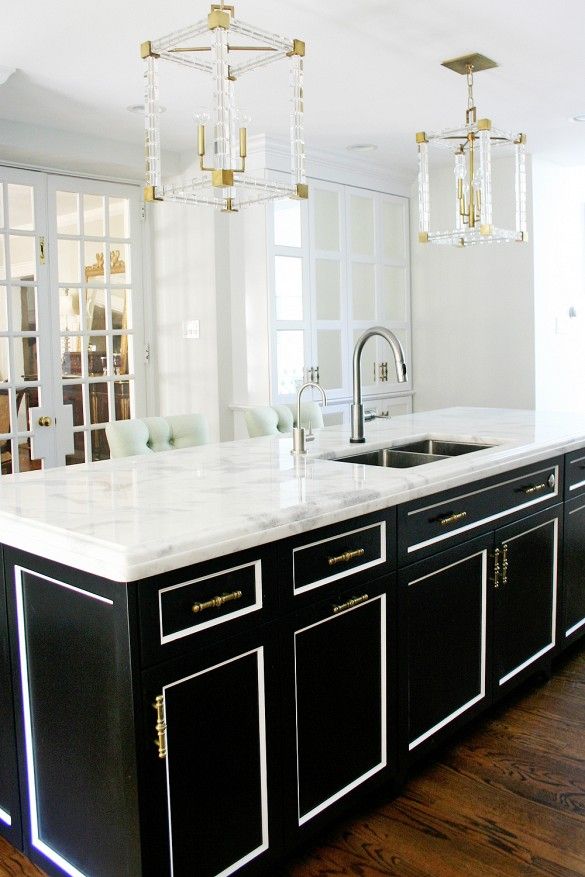 Photo: Domaine Home
Lucite is also the perfect coffee table choice when you have an amazing rug on the line. Why cover it up with a big, bulky wooden coffee table? This designer used lucite nesting tables to serve as functional coffee tables, and at the same time showed off this vibrant fuchsia Persian rug. If you paid big bucks for a rug, the last thing you want to do is hide it – so stick to lucite.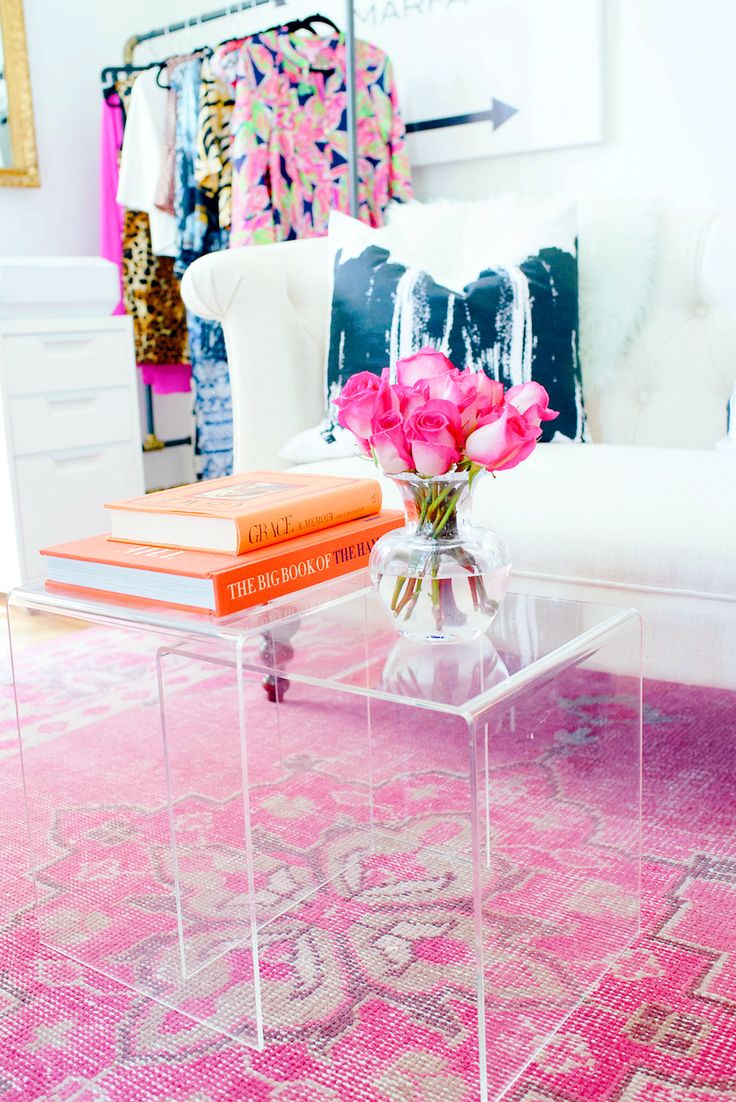 Photo: Domaine Home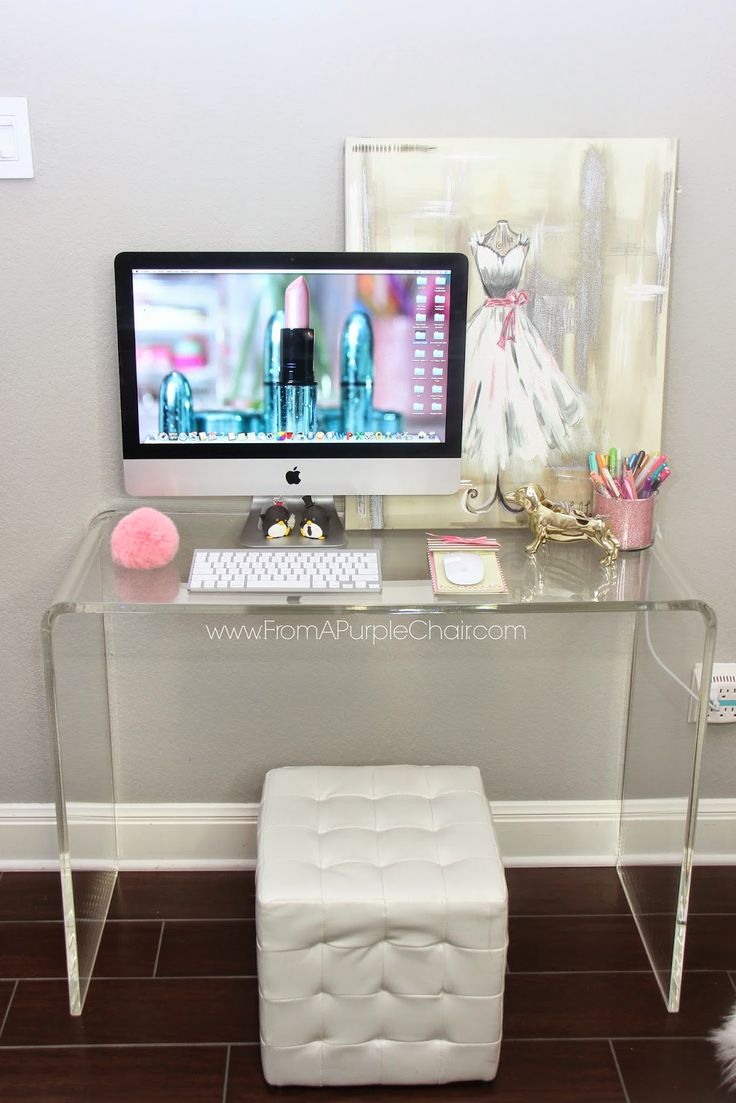 Photo: From a Purple Chair
Everyone wants to have a bigger closet, there is never enough room for everything! Install lucite shelving to create the appearance of even more space, and even more light. You can even glam it up with gold brackets and hanging rods. This closet looks just like a boutique! A simple project like this makes way for the perfect DIY. Just visit a local plastic manufacturer like The Plastic People, and you can get acrylic sheets cut to size to make shelves, a table top, curtain rods, and more!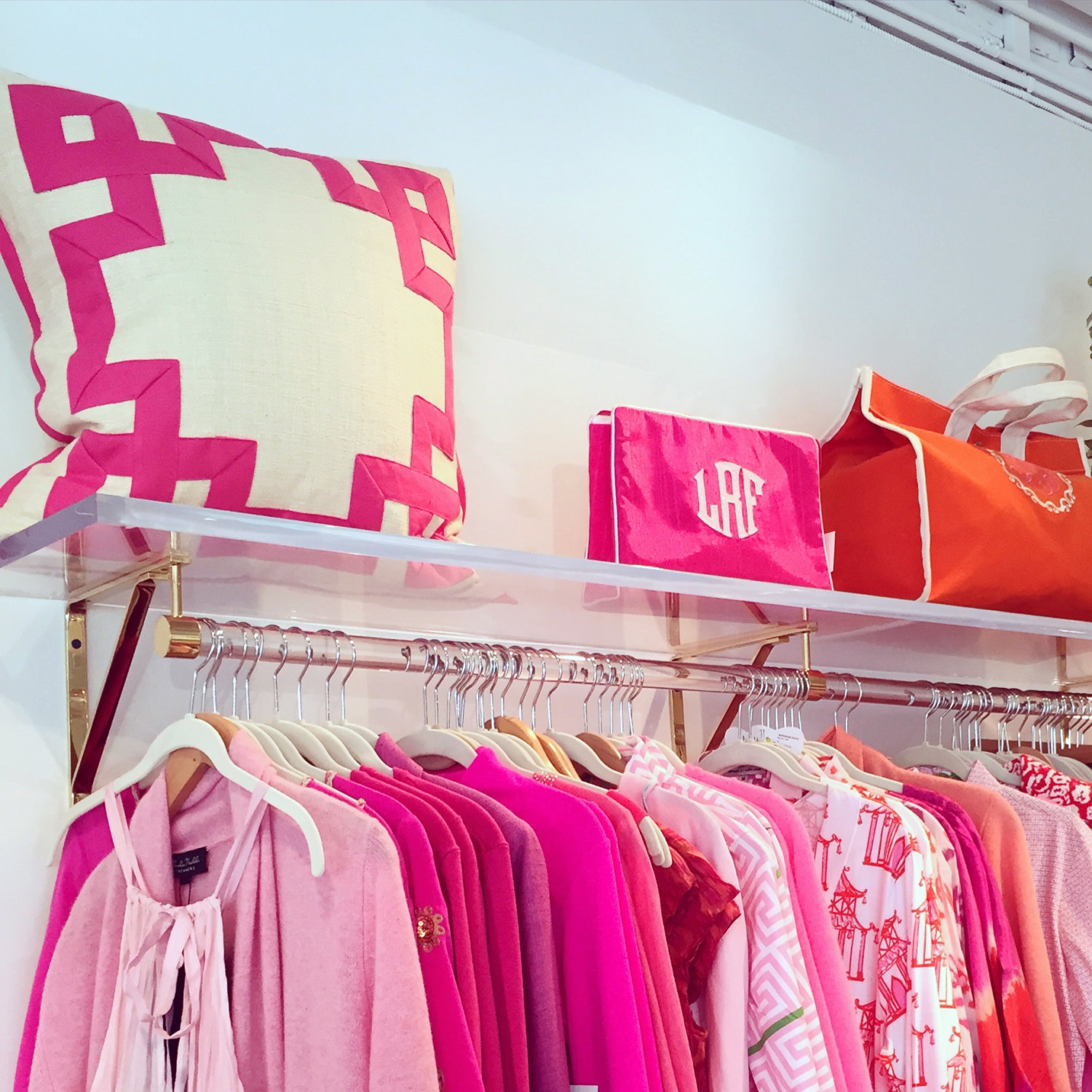 Photo: Mackenzie Horan
This chair is actually called a ghost chair, made popular by the designer-approved Italian company, Kartell. These chairs retail for big bucks, but you can always find inspired pieces at various decor shops that carry the same style, for less.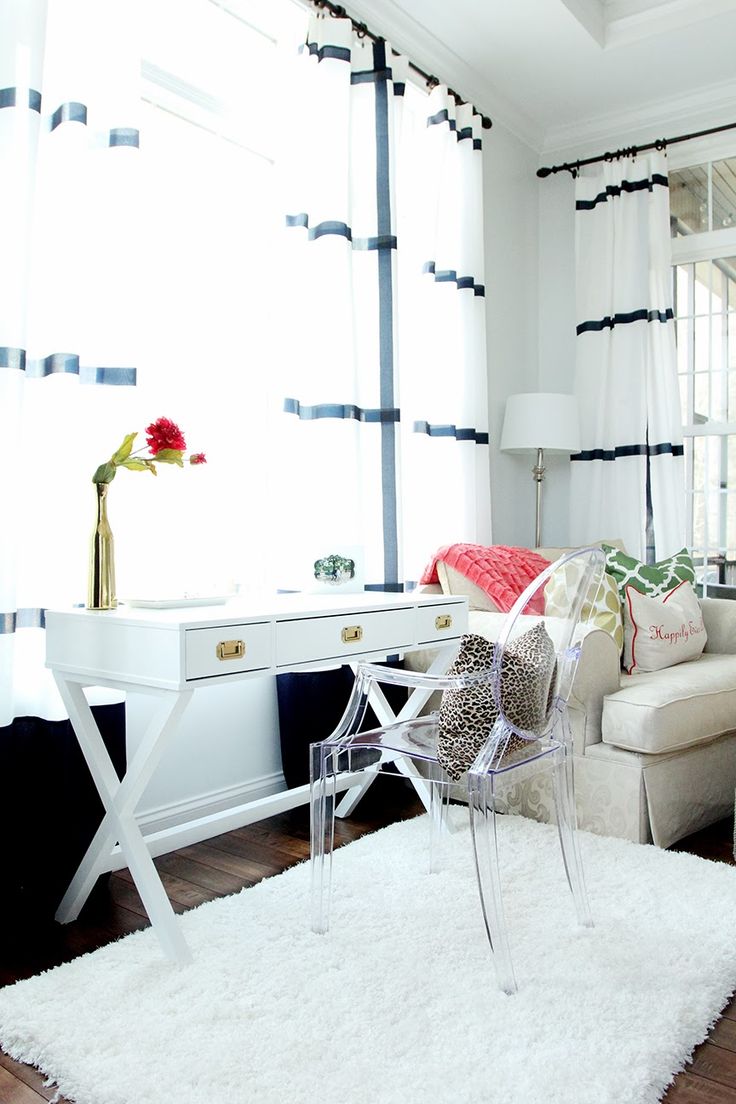 Photo: Less Than Perfect of Bliss
The ghost chair makes the perfect dining room chair. Believe it or not, these chairs are actually super comfy! If you need some extra cushioning, you can place a seat cushion on them or throw on a sheep skin (Ikea carries them for cheap) for extra warmth and comfort. Fur really softens up the look at makes it look a lot warmer.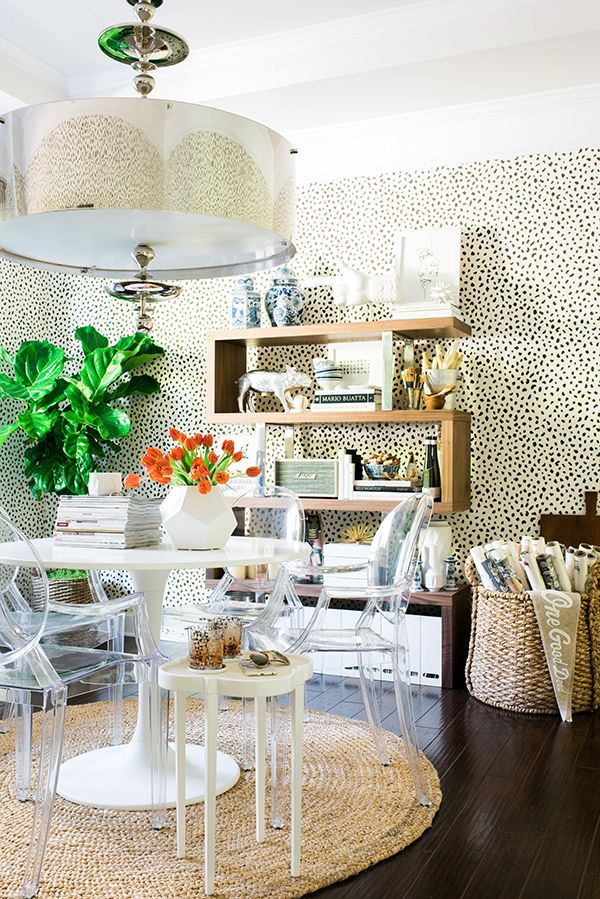 Photo: Waiting on Martha