There are so many types of outdoor furniture that even a person with basic woodworking skills can create something with ease – like Adirondack chairs, for example. Here's a few other types of furniture you could be making right now!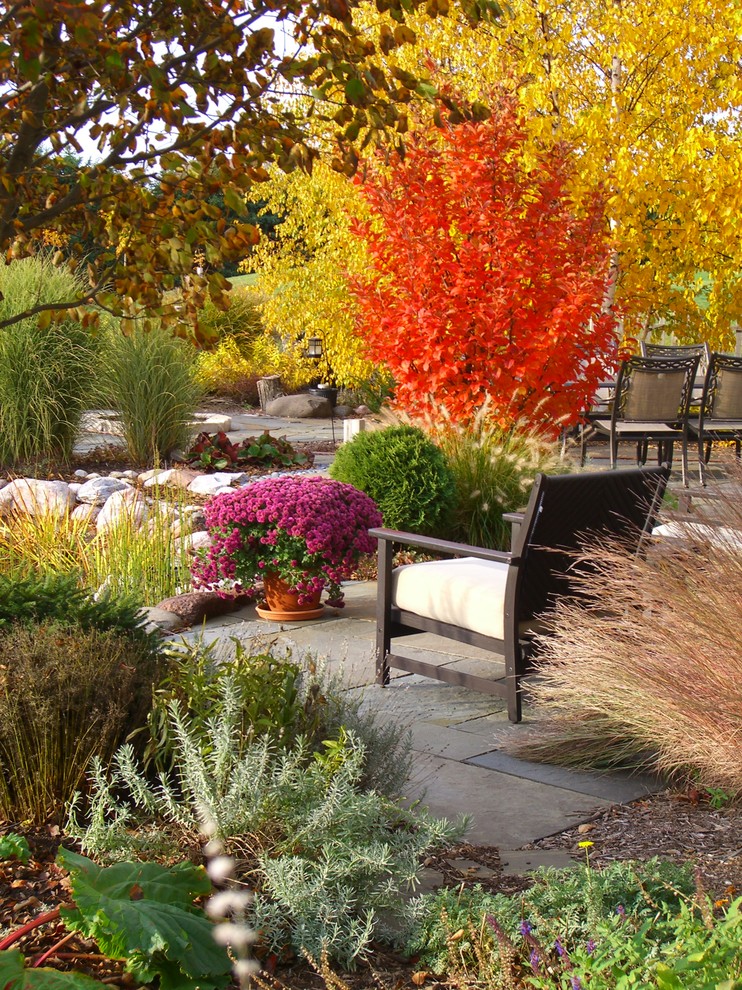 Pallet Board Furniture
Pallet board seats are easy to make, and cheap. Pick up a pallet from a warehouse – make sure you're getting pieces they obviously don't need. Just about any shipping yard or large department store has pallets that they won't use but once. Snag one (ask if you must) and deconstruct it.
Build up the legs and the sides. You can use a basic frame made from steel if you want added strength. Then, cover everything with the pallet boards. It'll look rustic without the rustic price tag. When it's finished, stain it, seal it, and it will probably last forever!
Adirondack Chairs
If you get good Adirondack chair plans, you almost don't need to know how to build a chair. Traditional Adirondack chairs are made from Hemlock (wood), but you could theoretically use something else if that's not in your budget. A well-built chair will easily last a lifetime.
Some people make the chairs out of cedar fence boards. If you're looking to recycle woods, get your hands on whatever you can. You'll also need some outdoor grade wood screws and some waterproof glue.
Aim for 7-8 full-length boards, and 1" screws. Aside from that, you'll need a saw, drill, tape measure, and a pencil for marking. It should take you no more than a day to make the chair. When it's done, make sure you stain and seal it to protect it from the rain.
Concrete Bench
Concrete has so many uses, it's ridiculous. If you're looking for an easy way to get more out of those concrete blocks you've been eyeing down at the home improvement store, here is your next idea: A concrete bench.
Buy a bunch of blocks and arrange them on the ground next to an exterior wall. If you want protection from the elements, arrange them on the porch. make it 2-3 bricks high, depending on how high you want the seat to be.  A lot of people set them on the ground and then backfill the concrete with loose gravel. It looks nice.
Get a piece of upholstered foam and lay it across the top of the bricks. There's your bench. Now, for the backing, most people use throw pillows. Make sure yours are waterproof so they don't get moldy during the summer (or if left out in the rain).
Pallet Table
A pallet table is an interesting spin on the pallet chairs you made earlier. If you know how to construct a basic table (it's not hard), you enhance it with pallet boards by laying them across the top. It's a rustic look, that can be stained and sealed and will last you a long time.
Cooler Inside A Patio Table
If you have an existing patio table, and you are feeling gutsy, take a saw to it. Cut out part of the middle and insert a cooler. Now, when you have friends over, fill it up with ice, and put some cold ones in there. Instant party.
Make sure your cooler is the type that can be drained from the bottom, because yanking a cooler out of the center of these tables tends to be difficult. Smaller coolers work the best, but you could also use larger ones if you don't mind losing foot and leg space underneath.
Most coolers that are situated inside of outside tables like this are suspended in the table (sandwiched between the top of the table and the frame underneath. This gives the illusion of a floating insert, which is both cool and classy.
Outdoor Fireplace
You will need some rolled steel for this – 12 gauge. It will be enough to withstand fire. A standard size would be 40" x 20" sheets. These can be welded into a box shape. Once that's done, you can weld some legs onto the bottom and anchor it into the ground. If the bottom is fireproof (i.e. dirt or gravel), then you can put almost anything in there and it will burn safely.
Most people who do this use a dirt floor for the fire box because it's simple, dirt isn't going to explode or pop on you, and it's cheap. Dirt is everywhere. Odds are, you have some in your backyard right now, waiting for a fire.