7 Secrets to Redecorating Your Home Like a Pro
Redecorate your home this season with our 7 tricks to a magazine worthy transformation!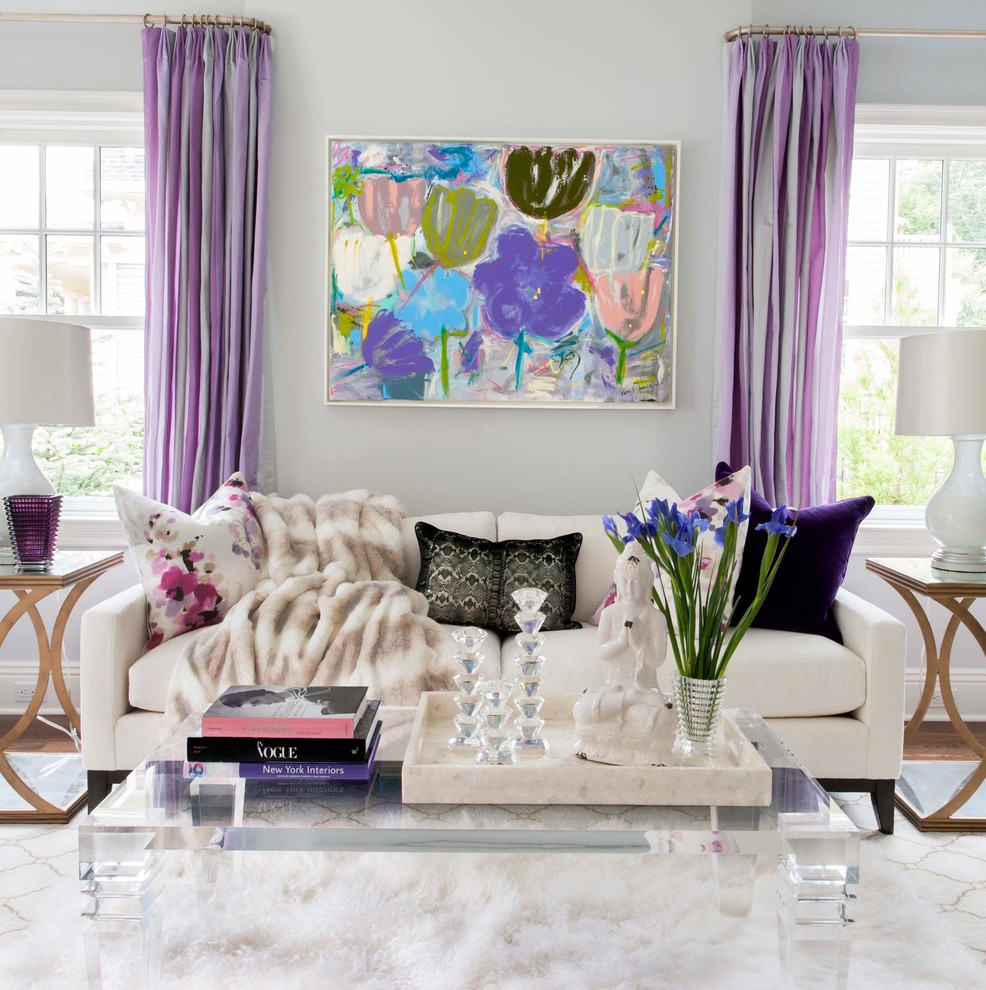 Photo: Jan Hiltz Interiors
A new season marks and new beginning, which also means that it's time to switch up your home décor and give it a whole new style. Redecorating doesn't have to mean drastic changes; with a few tricks you can give your home a whole different style. We'll help you turn your ideas into a well-designed room, rather than just a collection of your favorite things: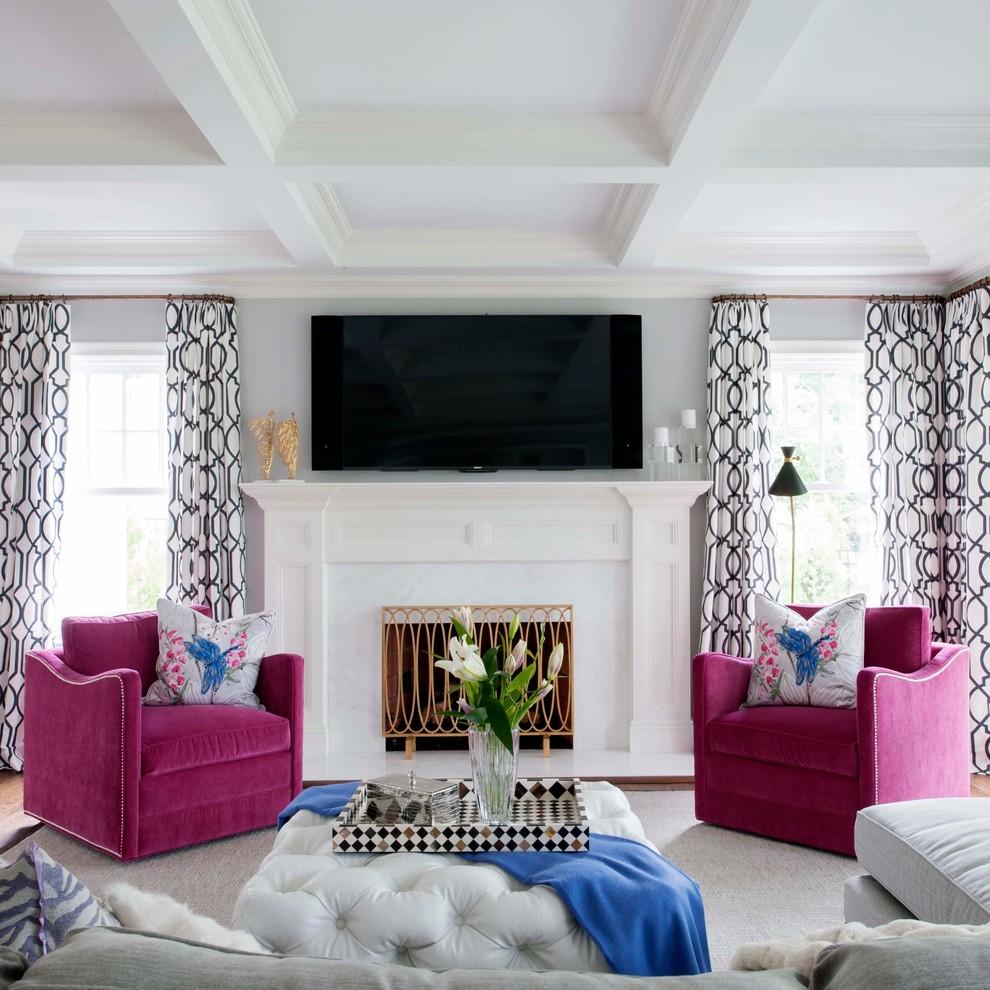 Photo: Jan Hiltz Interiors
Get a Professional Opinion
You don't have to get a full design firm to redecorate your home, but just hiring an interior designer to give you some insights on what works and doesn't can make a huge difference and set you on your way. If you are an amateur interior designer, you can take the lead of a professional that can help you implement your ideas in your home like a pro.
It always helpful to get another perspective on your design ideas anyway and a good interior designer will be able to offer you solutions that you might not have considered, such as adjusting the furniture arrangement so that the room flows better and more space is created.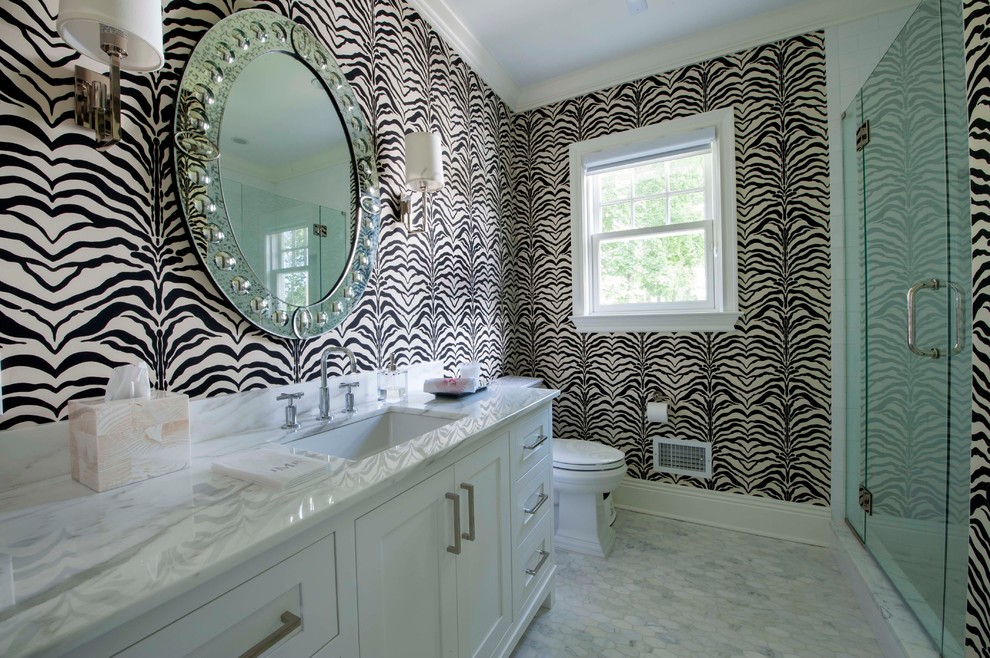 Photo: Jan Hiltz Interiors
Choose Big and Bold
Something big and bold like a large painting, a big fur rug, and even a glamorous armchair can take your home to a whole new design level. Not only will it turn your décor up a notch, it will also make your place look magazine worthy, showing your not afraid to take risks when it comes to design.
Photo: Jan Hiltz Interiors
De-clutter and Add a Few Accessories
Clear out your bookshelves, tabletops, and mantels from junk and you'll be surprised at how big of a difference this can make to your home. Your space will look bigger, cleaner, and sleeker. To fill in your space, purchase a few metallic décor accessories, a nice vase, and a few hardcover designer coffee table books.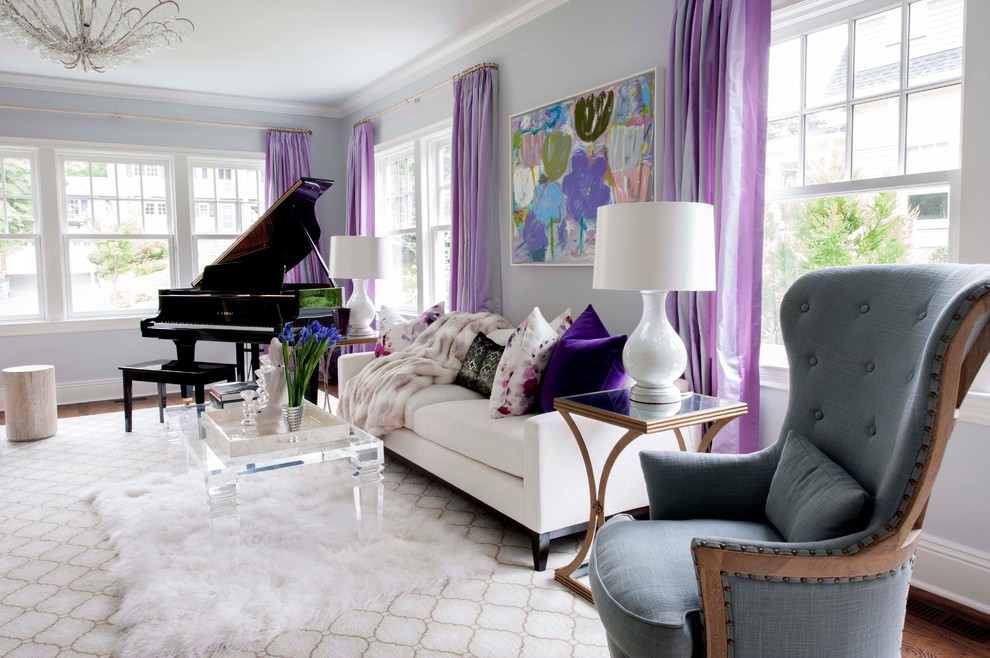 Photo: Jan Hiltz Interiors
Promote Natural Lighting
Natural light can make a huge difference to your space and can light up those dark corners, making your space look even bigger. To promote natural lighting in your space, choose light pastel colors that make sunlight bounce off the walls, like light pink, mauve, peach, lilac, lavender, or dove grey. These colors make a room look endless and make way for spicing it up with accessories.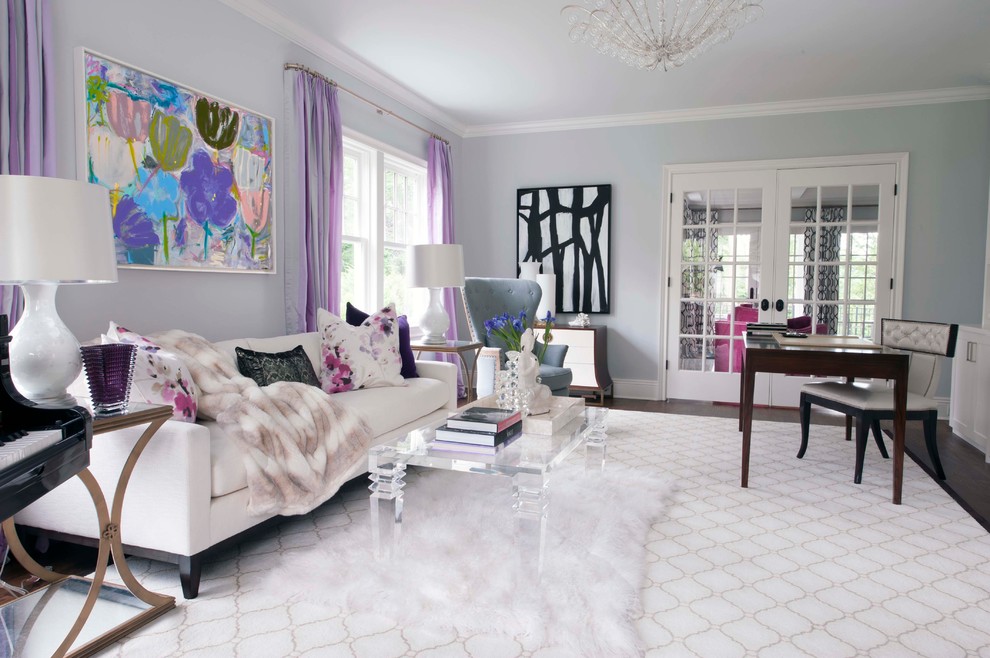 Photo: Jan Hiltz Interiors
Collect Inspiration and Copy What You Like
Pinterest is the perfect place to spark your imagination and scour gorgeous design. If you like a room you see, just pin it and use it for inspiration for your own project, or just try to remake the whole design at home. Flip through design magazines like Architectural Digest, Veranda, and Beautiful Home and start off a scrapbook full of clippings. If you are out of ideas, just crack open your book and you'd be surprised at how fast your creative juices start flowing.
Play with Textures
All the pro's swear by this decorating trick to make their spaces look cozy by adding textures through accessories and furniture. If you have a sleek linen colored room, a soft velvet chair with a studded trim is just va-va-voom! Add some silky cushions, a fuzzy fur throw, and a few rattan storage baskets for a texturized combination that looks priceless.
Add a Finishing Touch with Natural Arrangements
It's a no-brainer that plants and flowers add life to a room, but they also scream "an interior designer has been here!" No design is complete without a touch of Mother Nature. Real floral arrangements can be pricey, but investing in some high-quality silk flowers is well worth the money and can last for years. Even natural items like seashells or bouquet peacock feathers work wonders as well.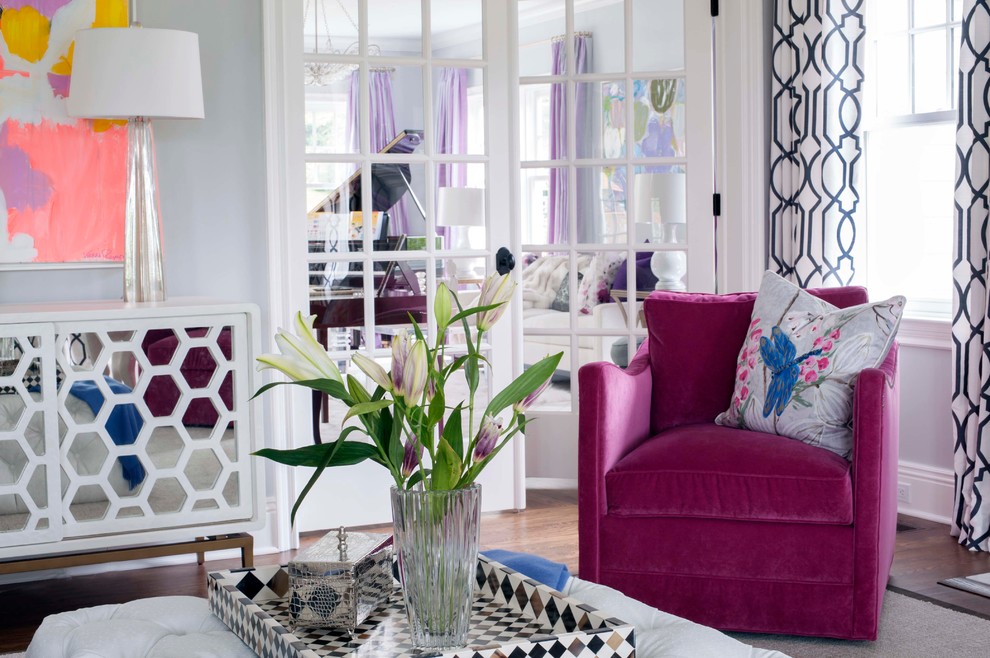 Photo: Jan Hiltz Interiors