Who doesn't love to bring home a taste of Italy? Today I have the pleasure of reviewing a new emerging online shop that took me by surprise – modern, sleek, Italian furniture, home décor items, and lots of great sales!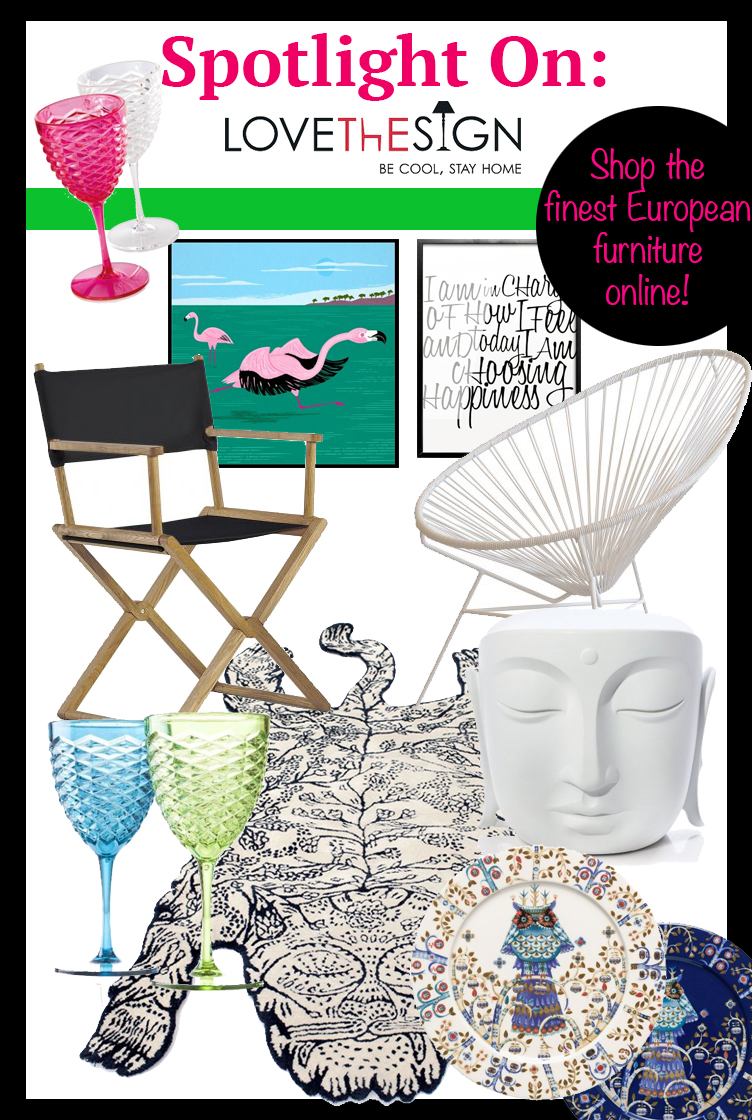 LoveThESIGN first opened shop in Italy in 2012, focusing on having a large catalogue of fine Italian furnishings that can be purchased easily over the web. The company has 7,000 items for sale and partnerships with over 300 brands, which gives you loads of selection to shop, and tons of wonderful items to choose from. There really is something for everyone!
Here are some of my favorite picks from LoveThESIGN, a few decorative pieces that would make a lovely addition to  your home this summer. The Hockenheimer Z Magazine Rack is to die for! One thing I noticed about some of their items is how they use a vast collection of ethnic prints and influences to give an exotic spin to modern decorative items. Take a look: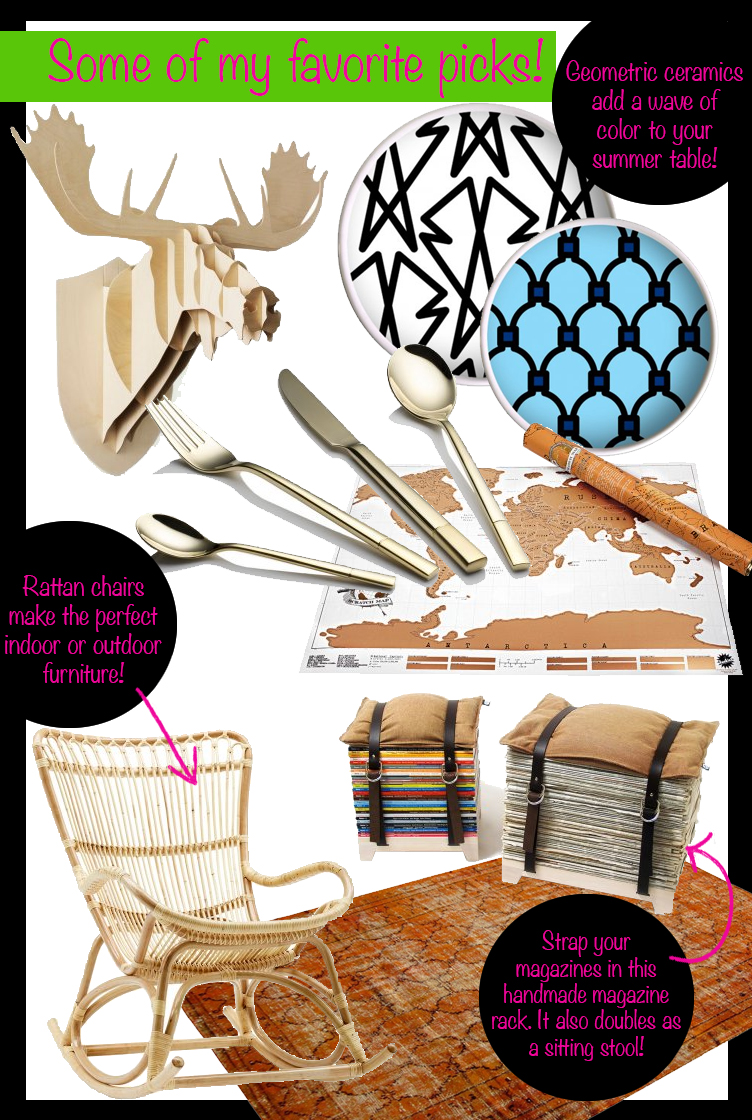 They also regularly have promo flash sales – something I LOVE about LoveThESIGN. We are talking about up to 70% off designer digs which makes us all in for shopping!
The shopping experience on their site is fast, easy, and not to mention, addictive! They have great customer service and the members of their team are not employees but experts, giving you full support and information of any product on their site.
When you check out their site make sure to browse through their Lovepromo category, where you can find great offers on some of their best sellers on SALE. Don't miss out, their offers last only a few days!